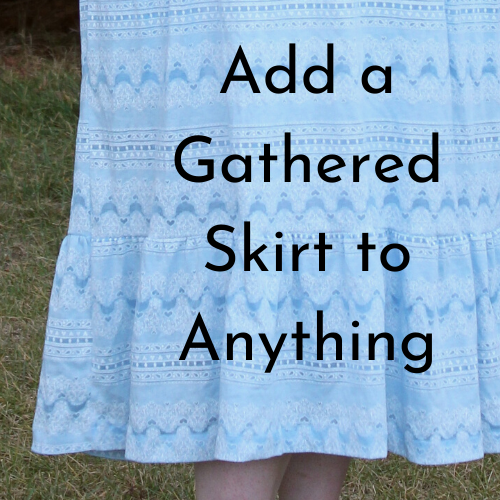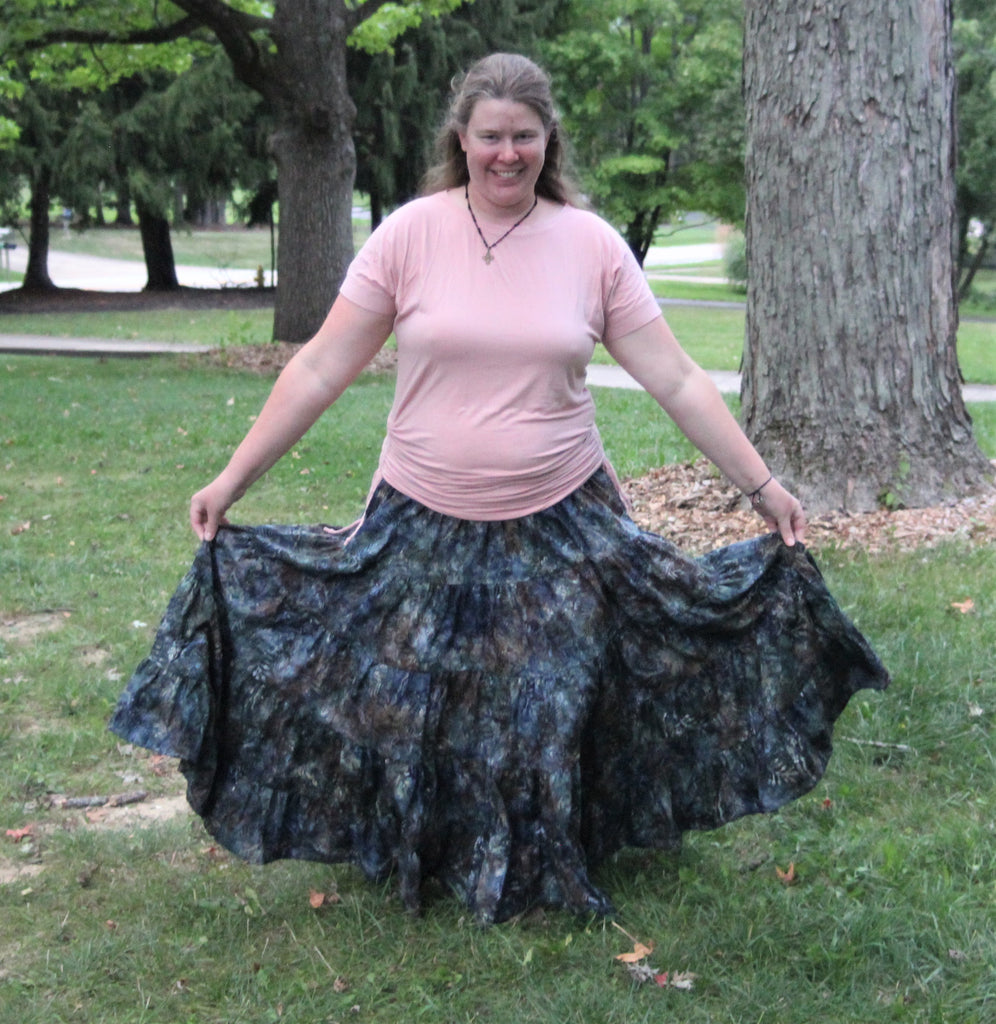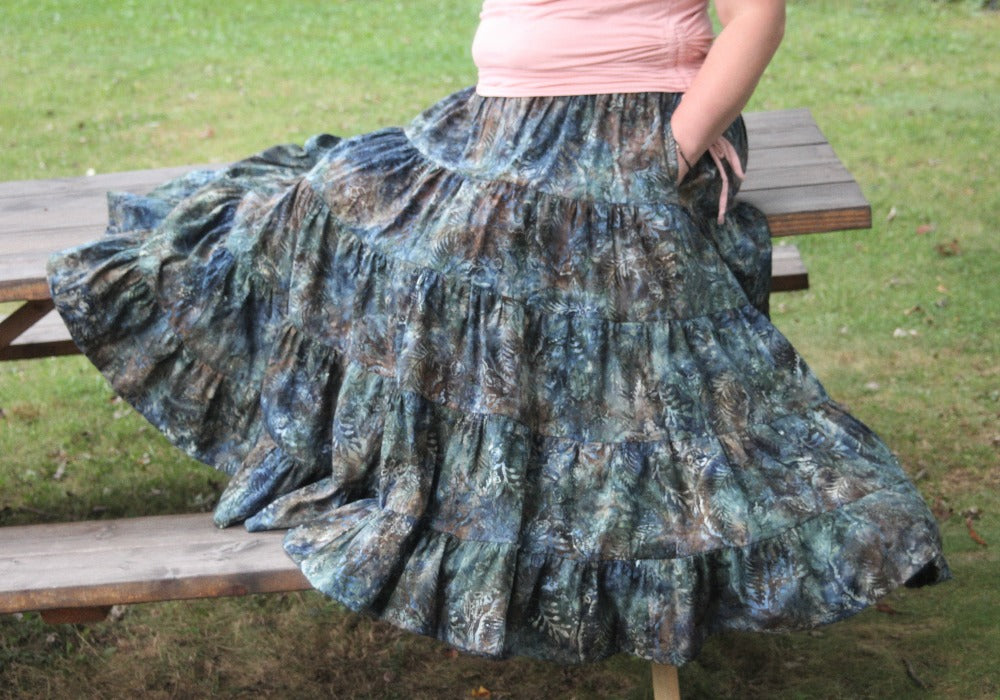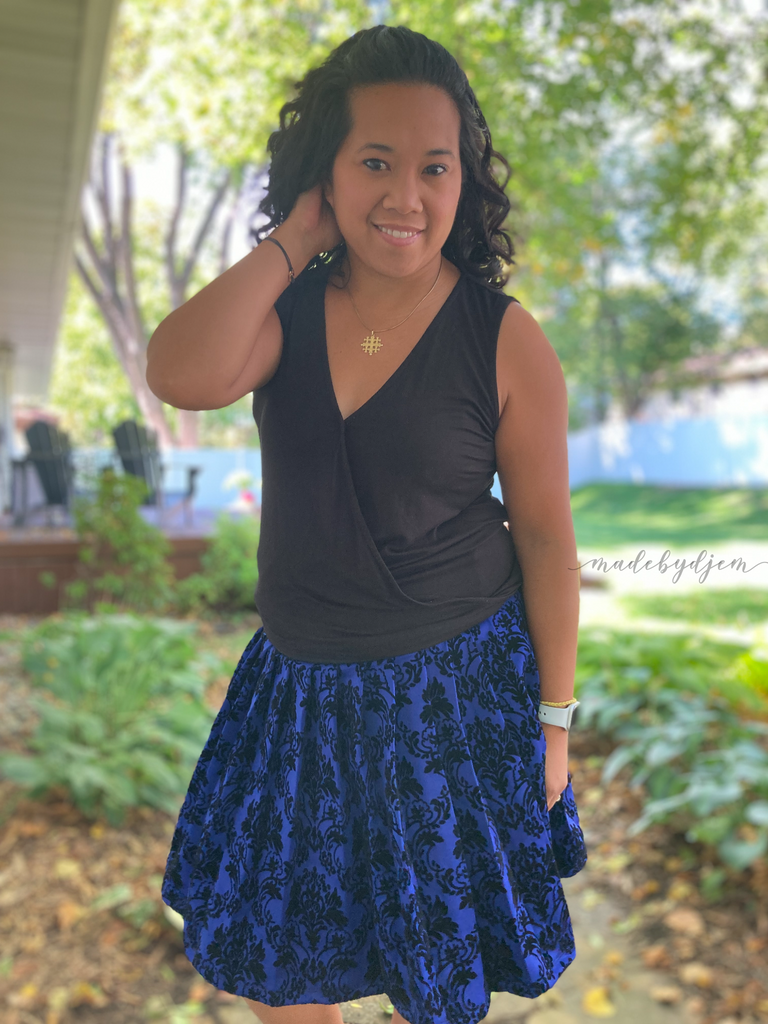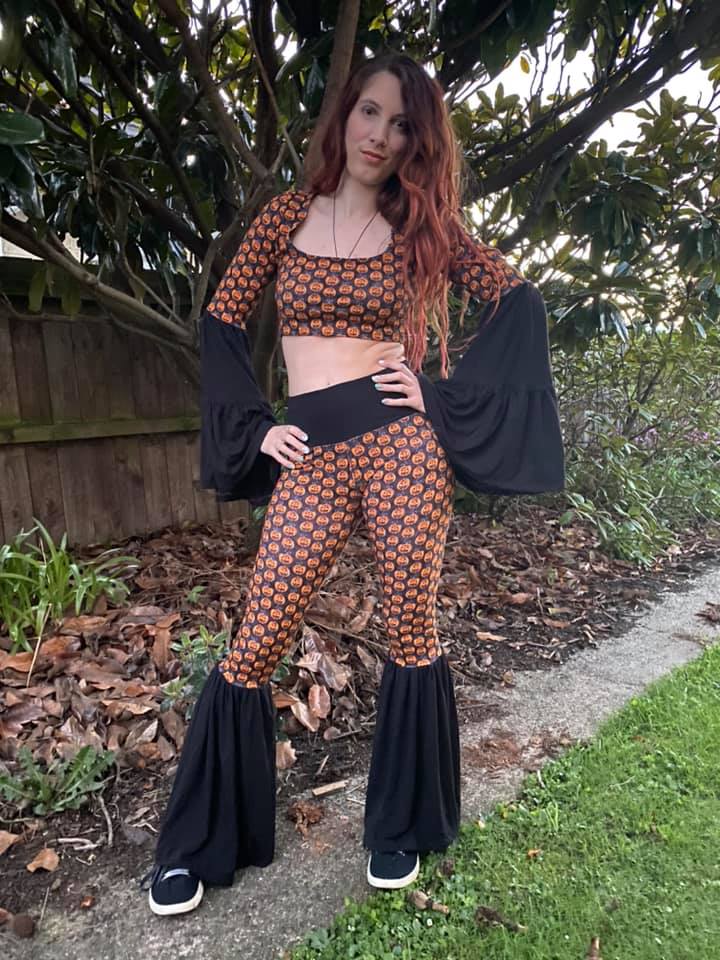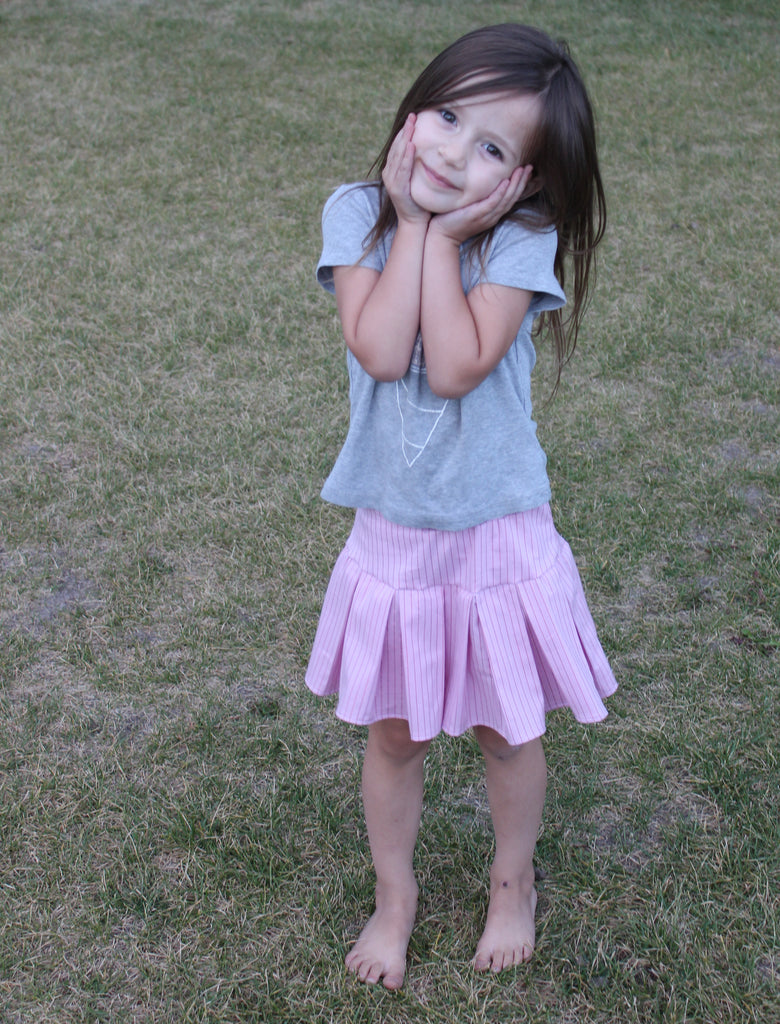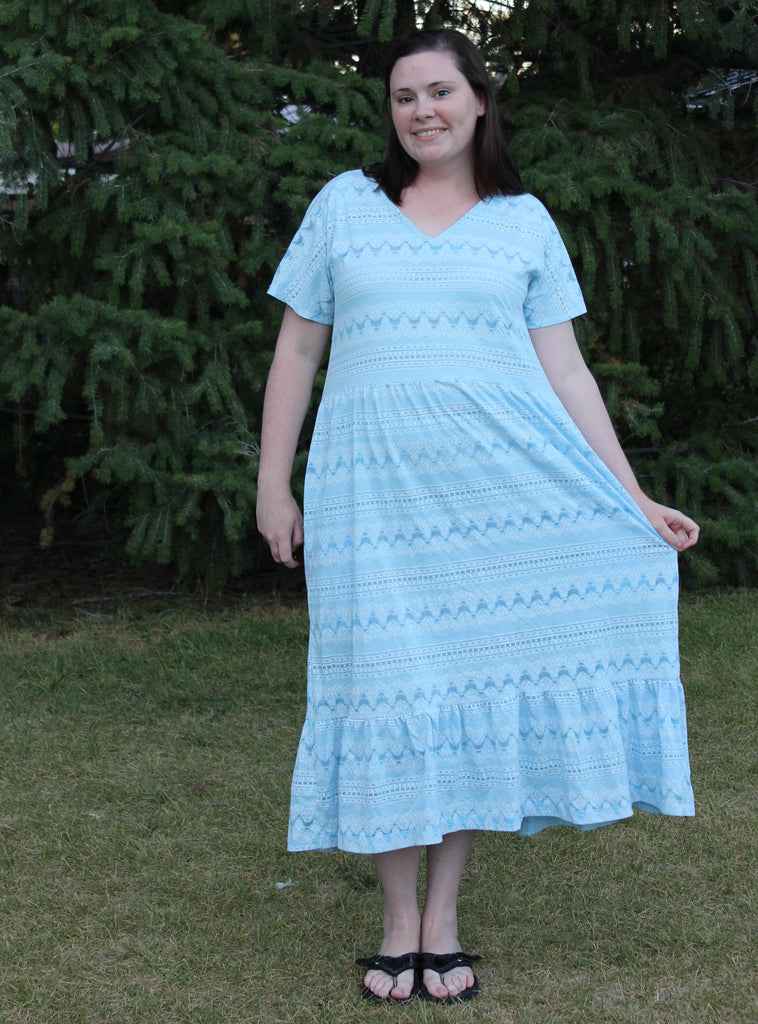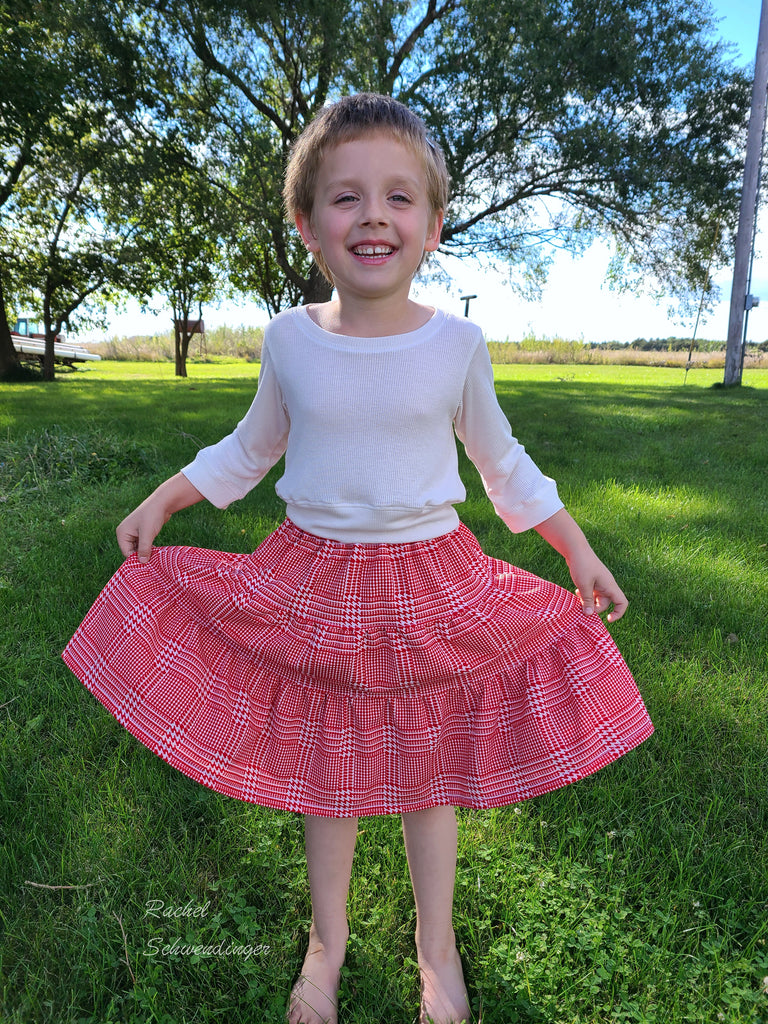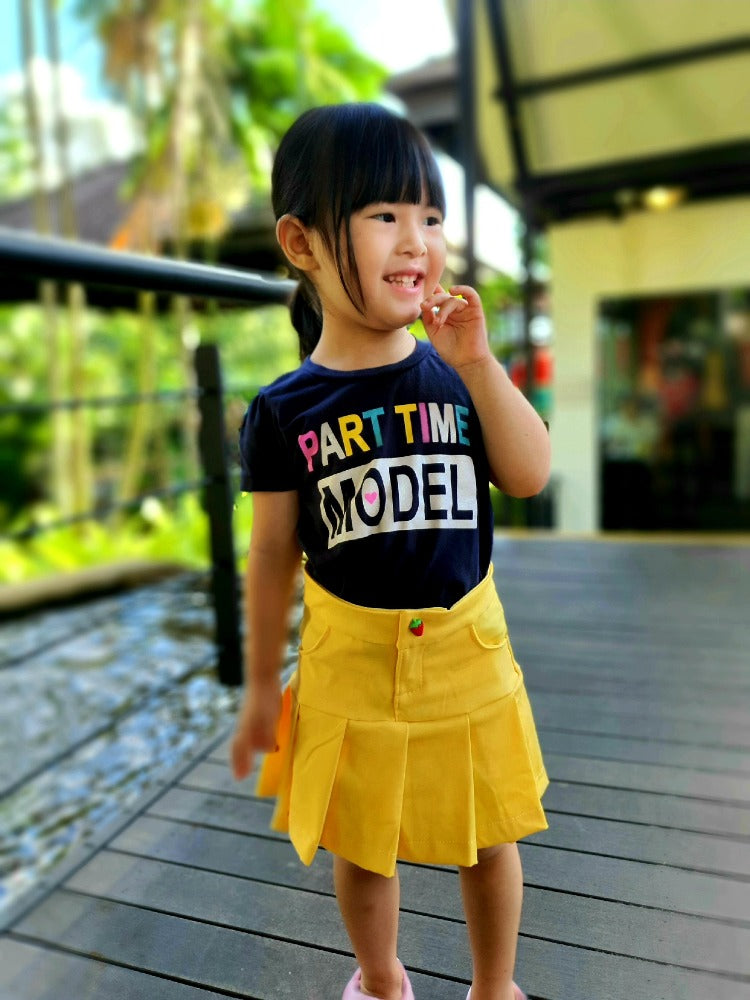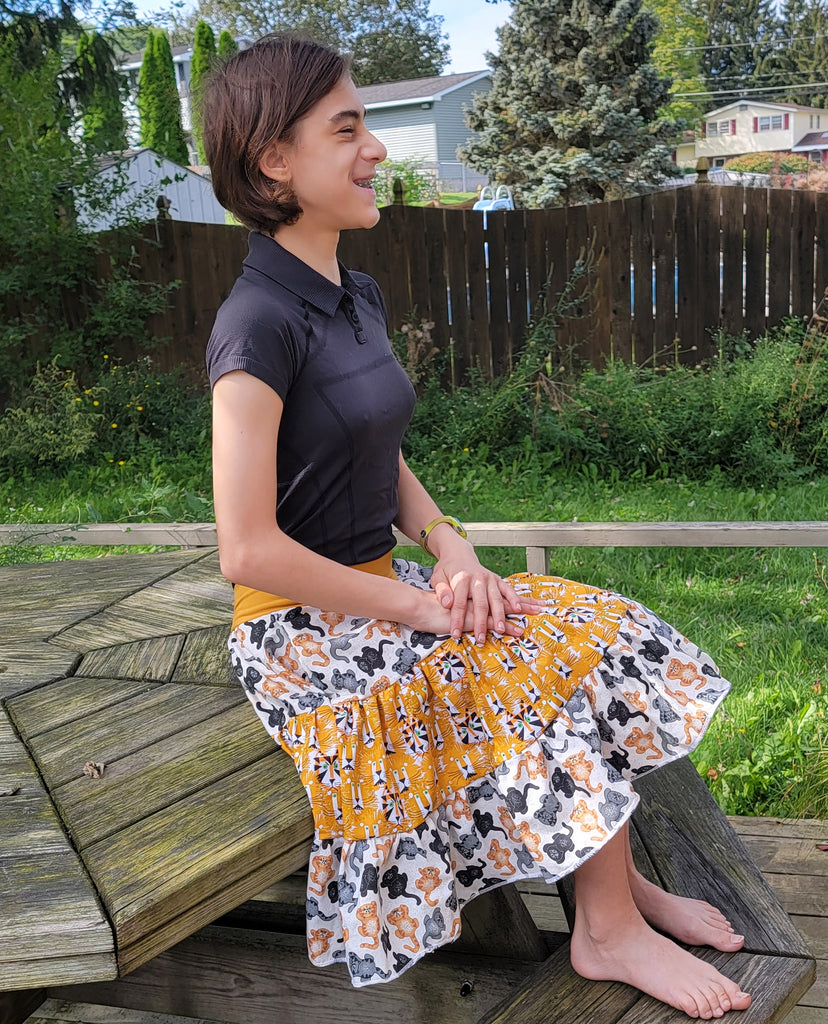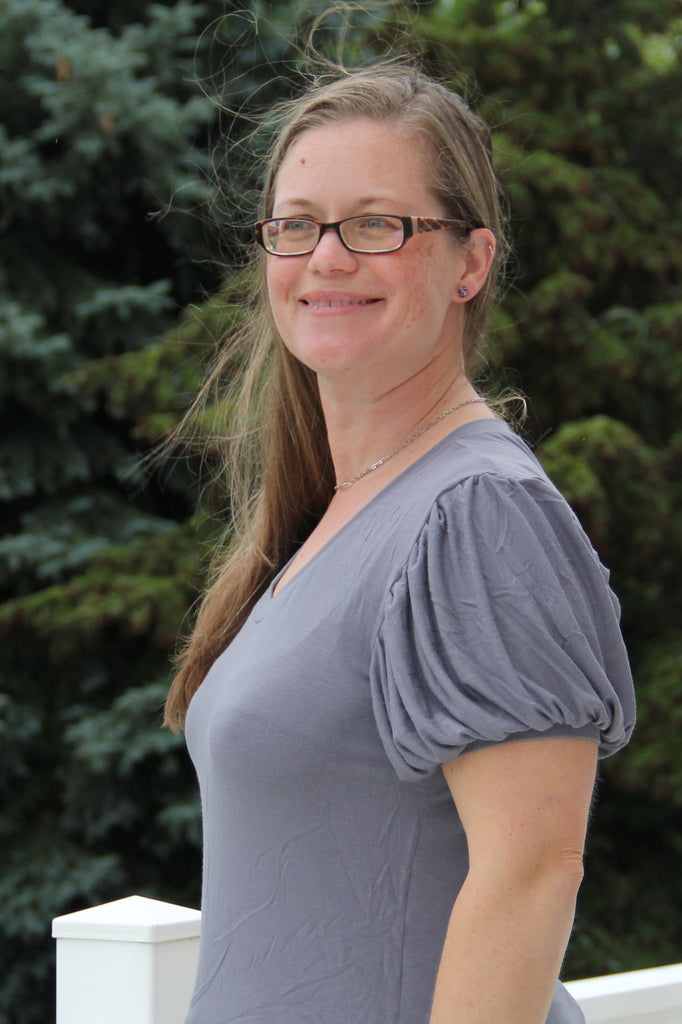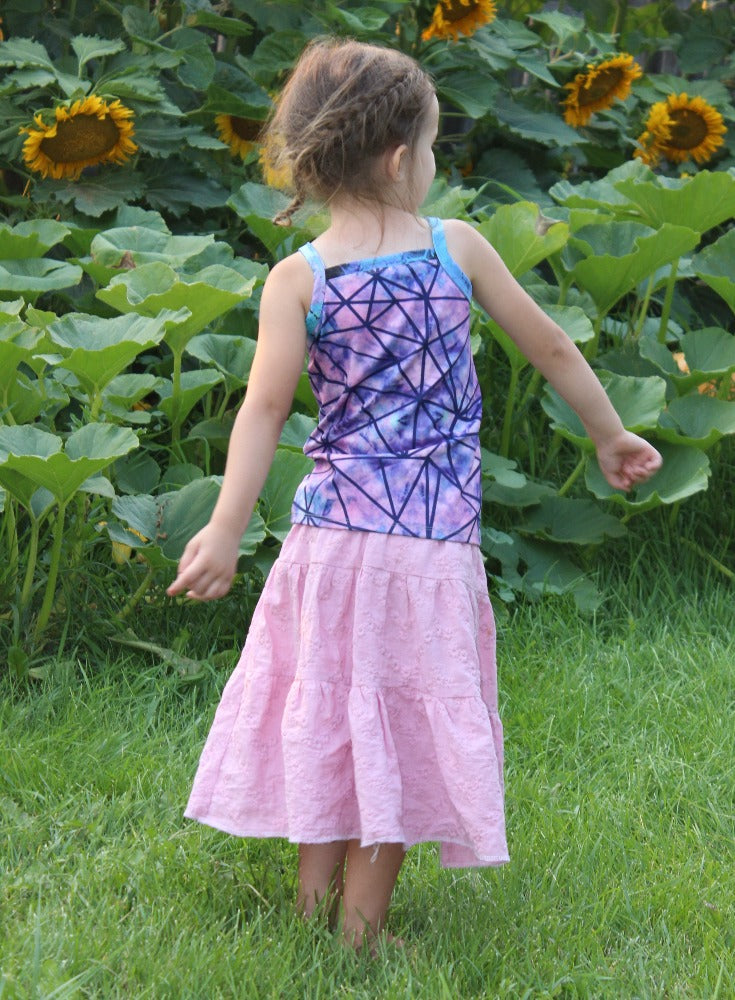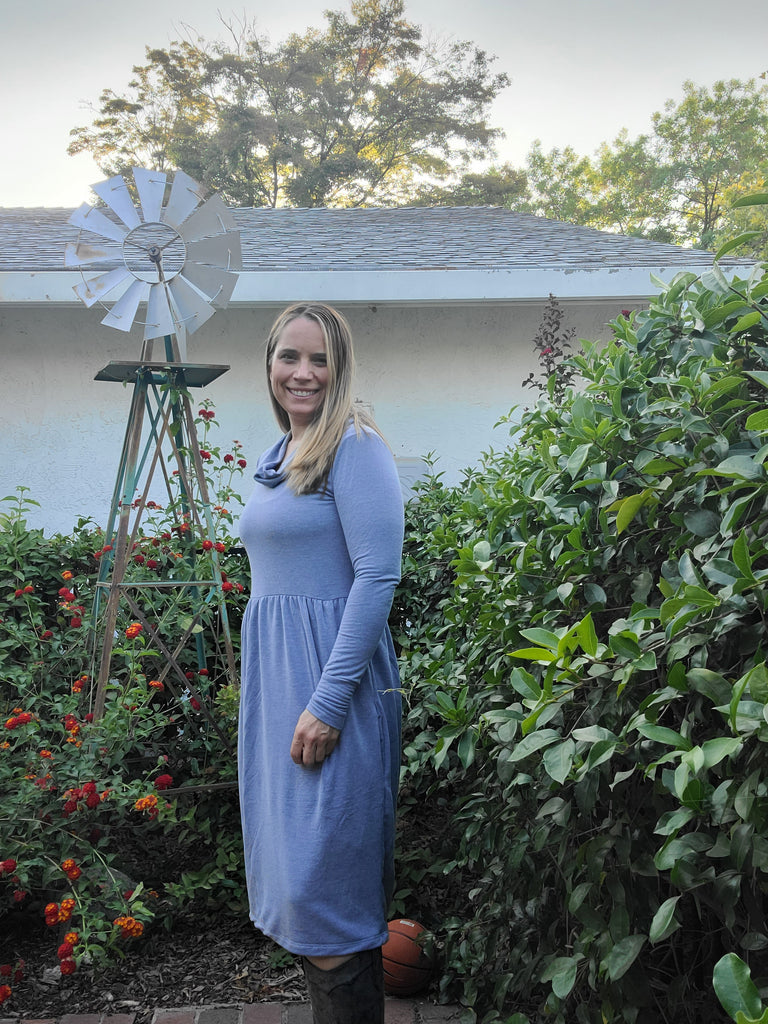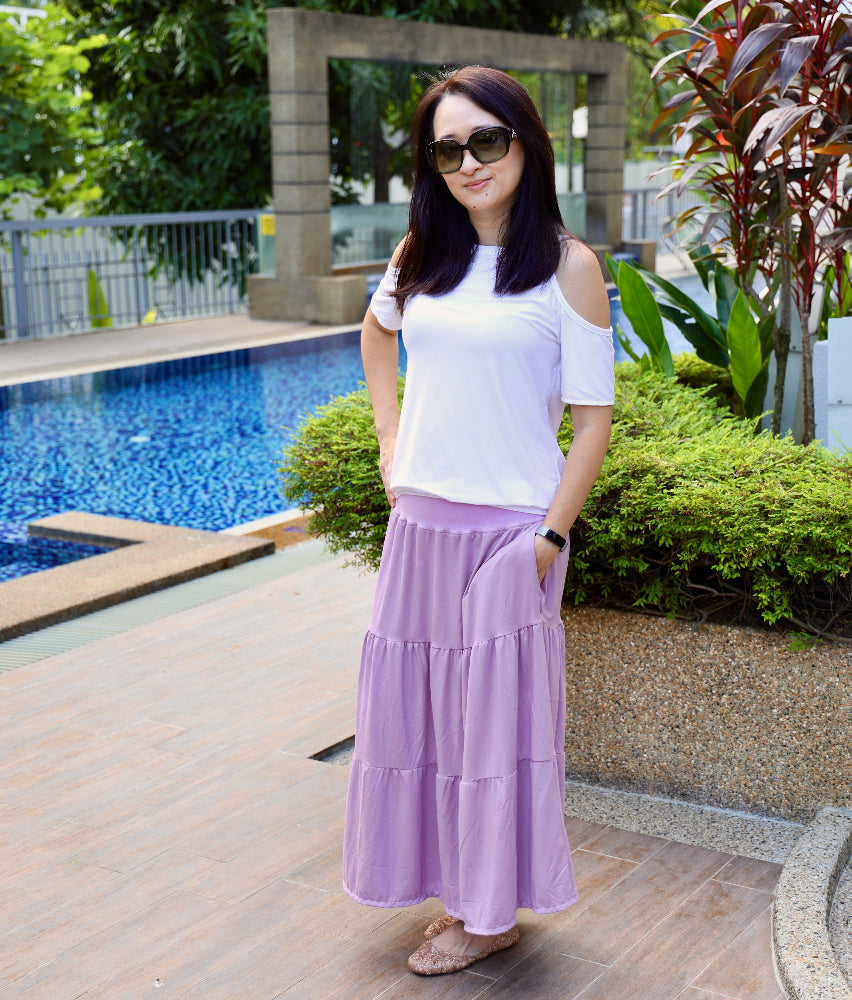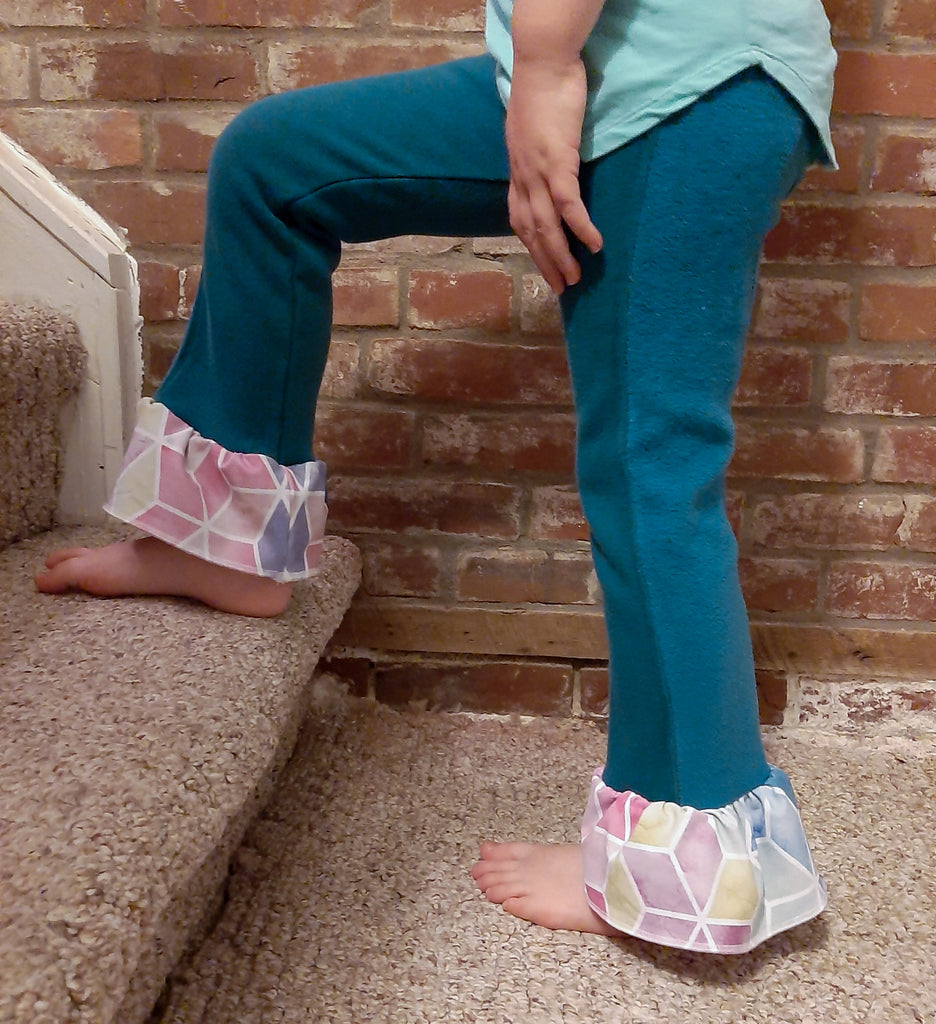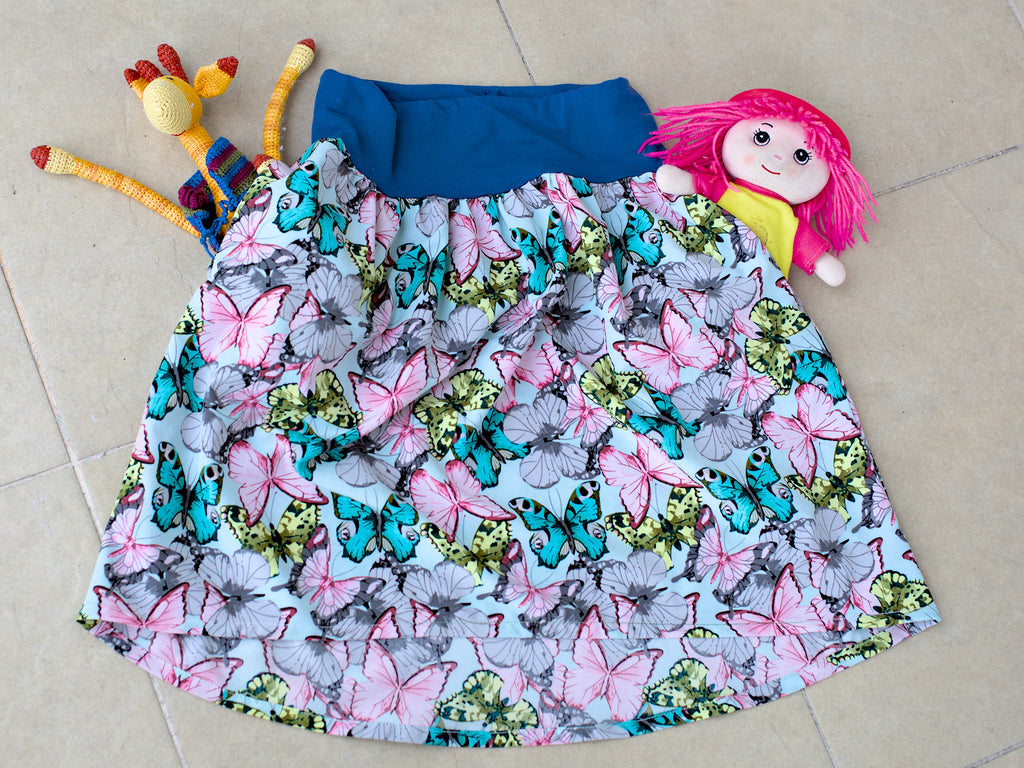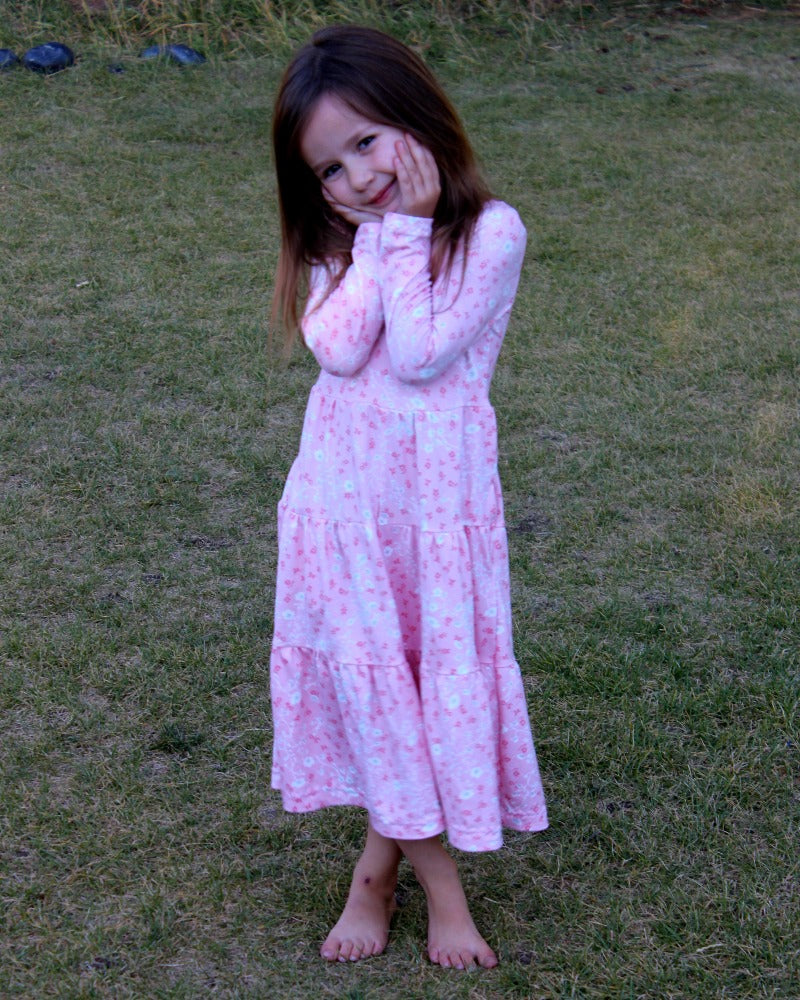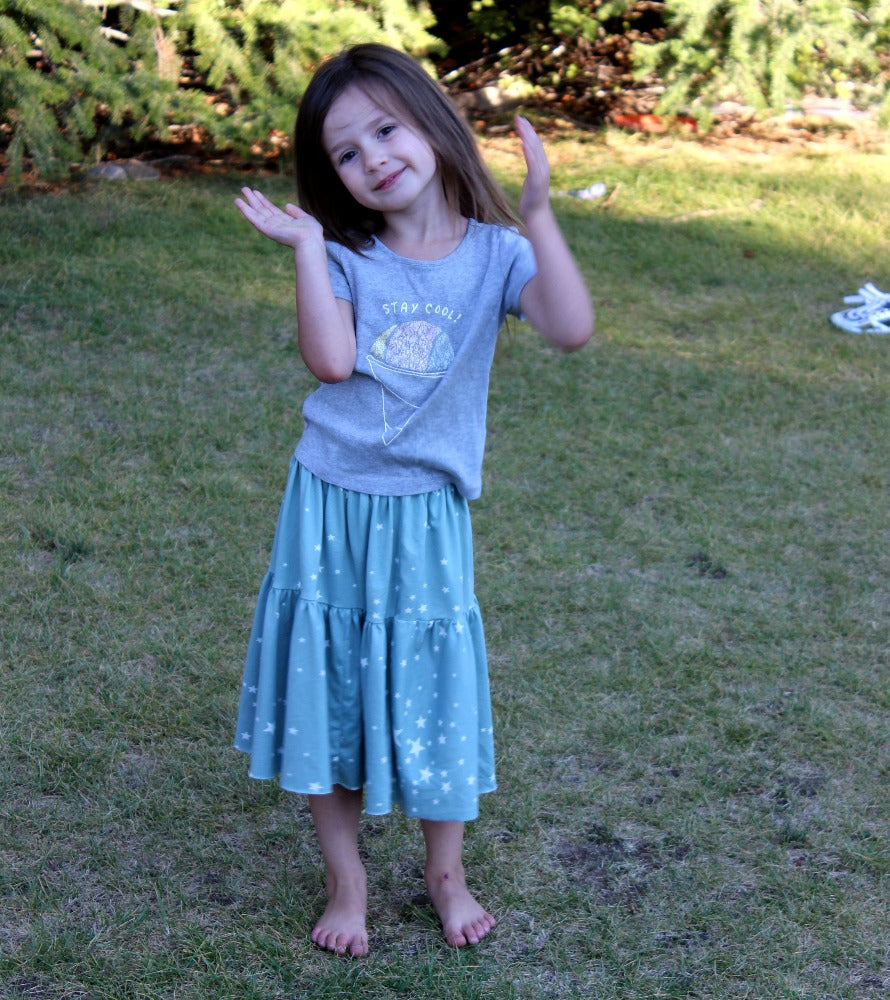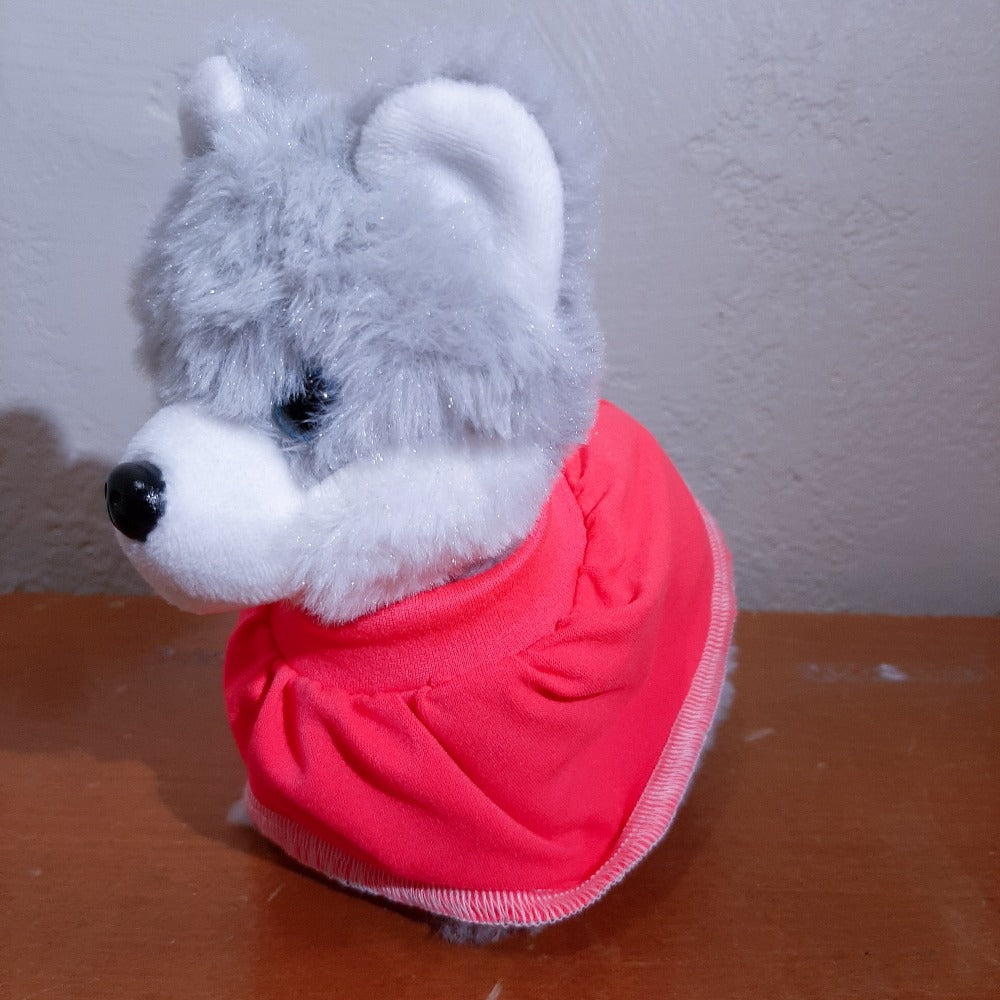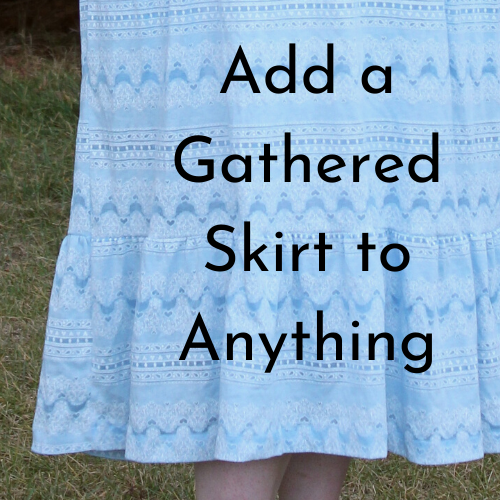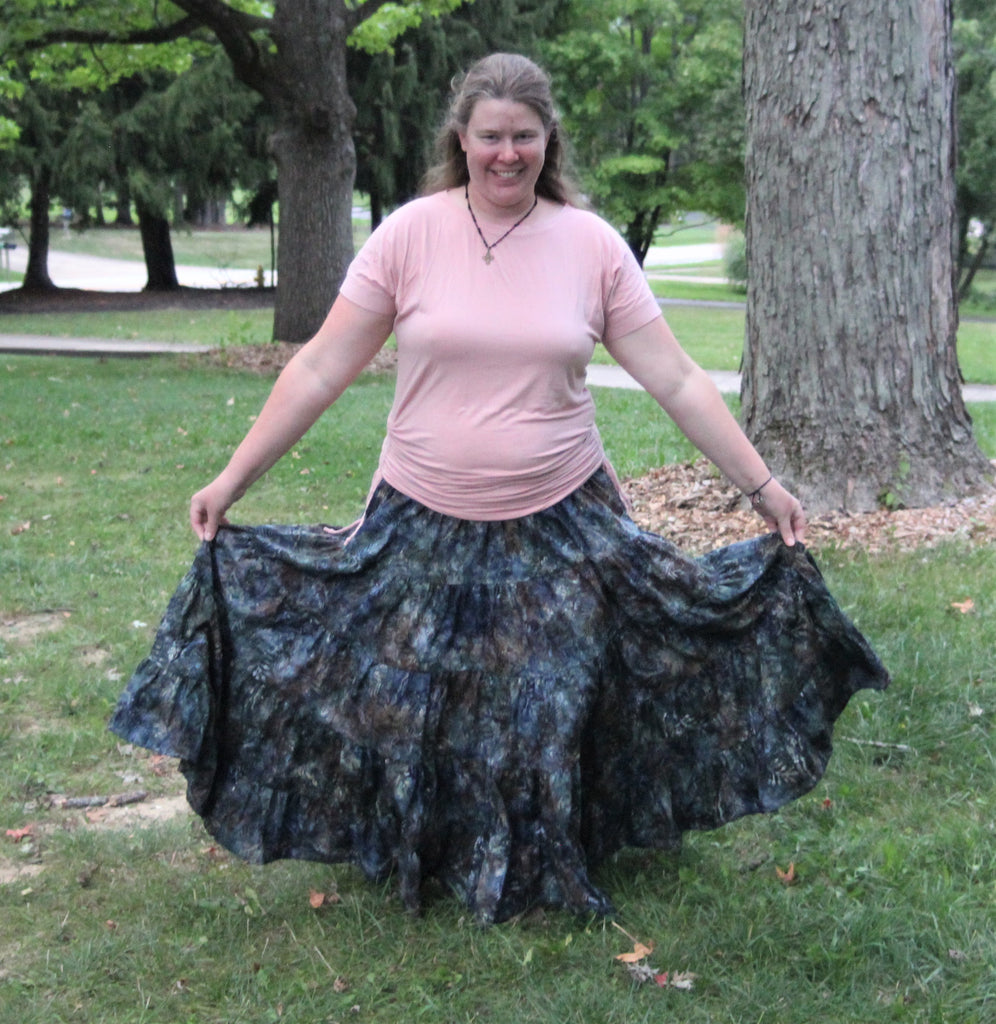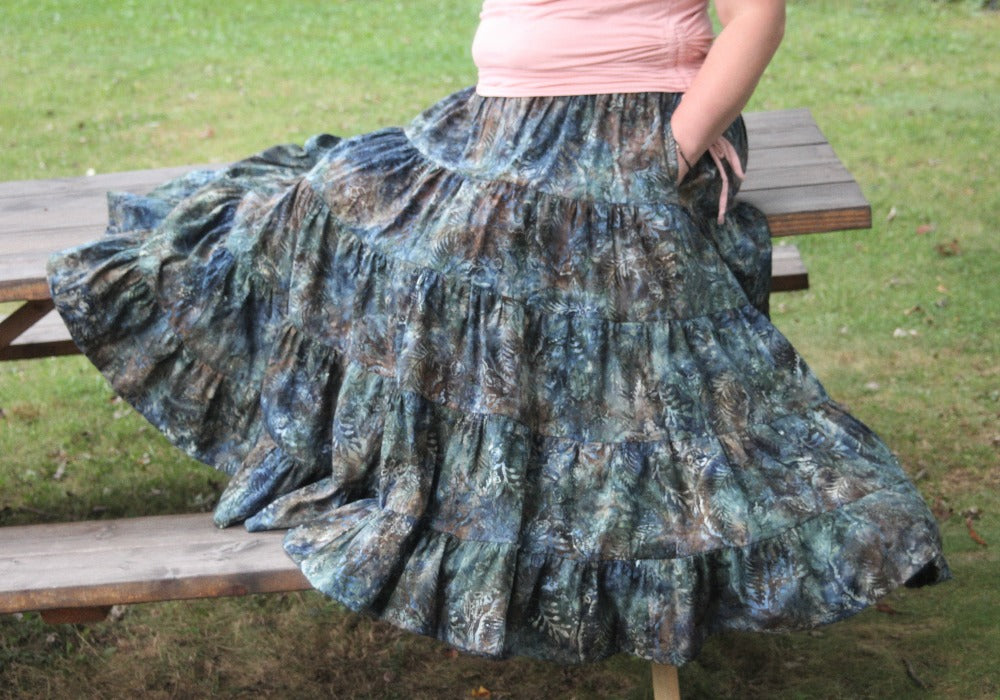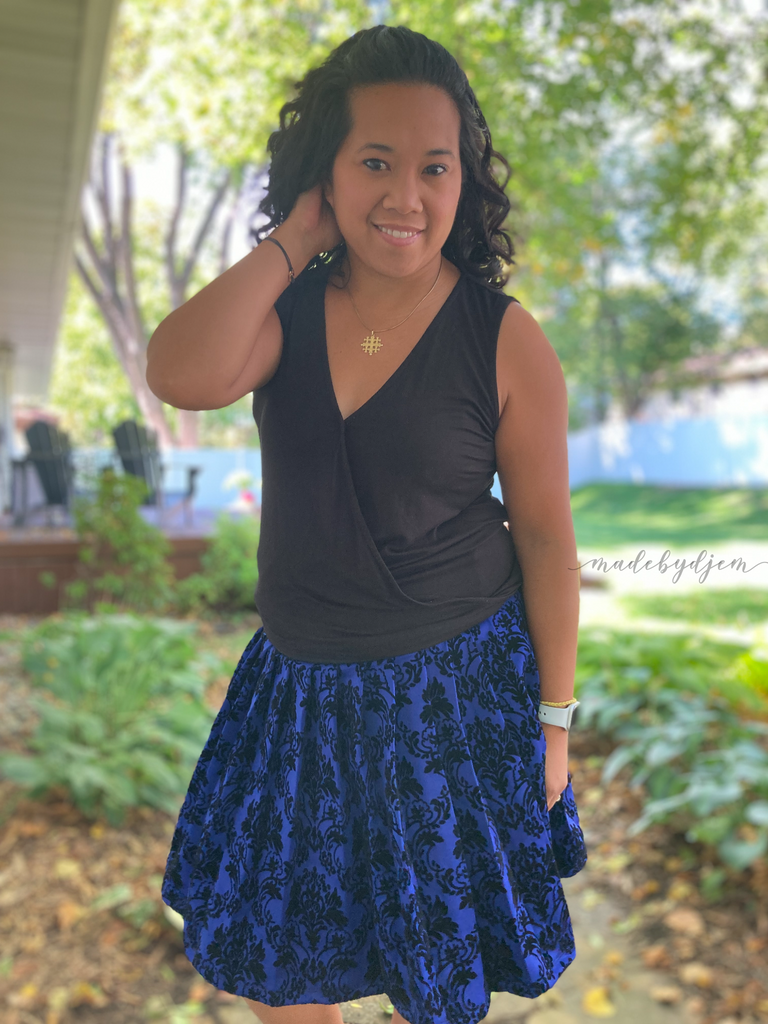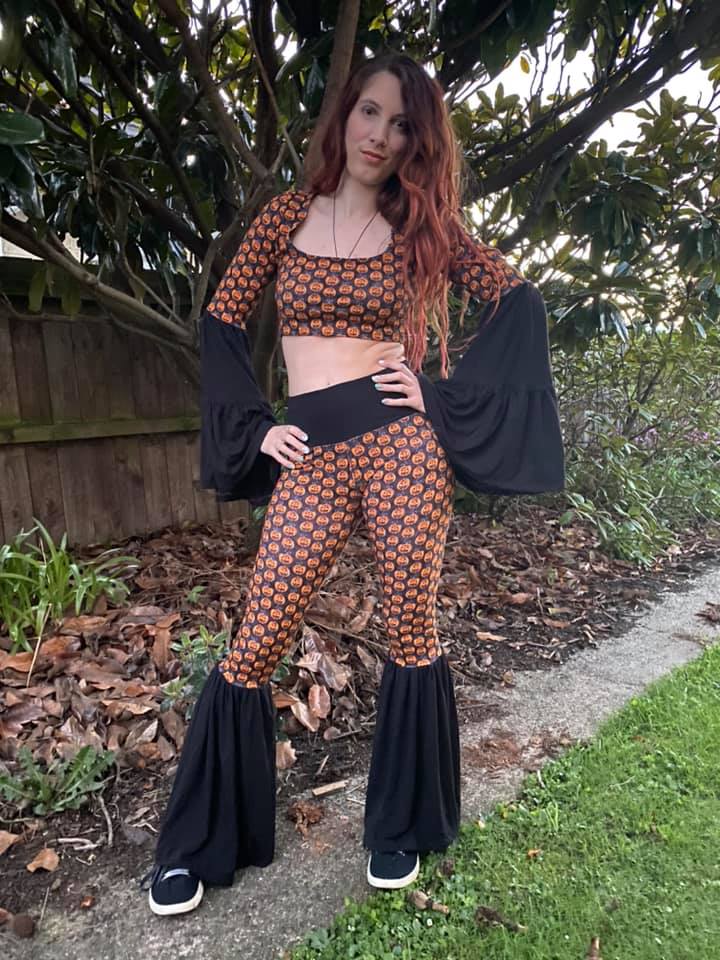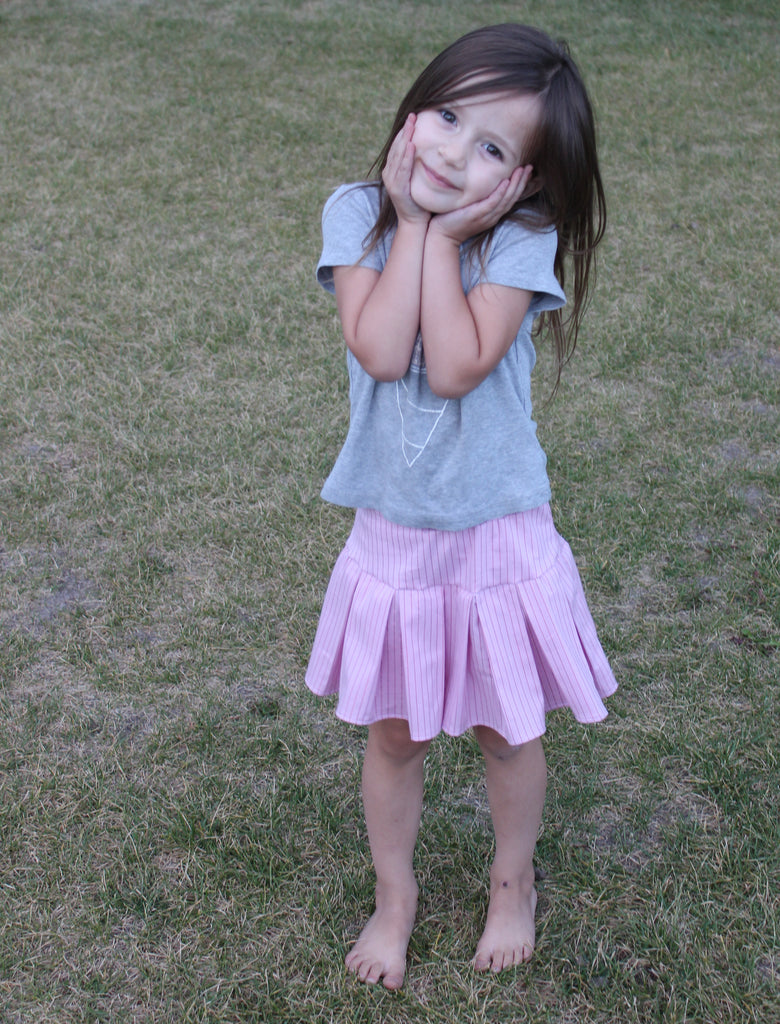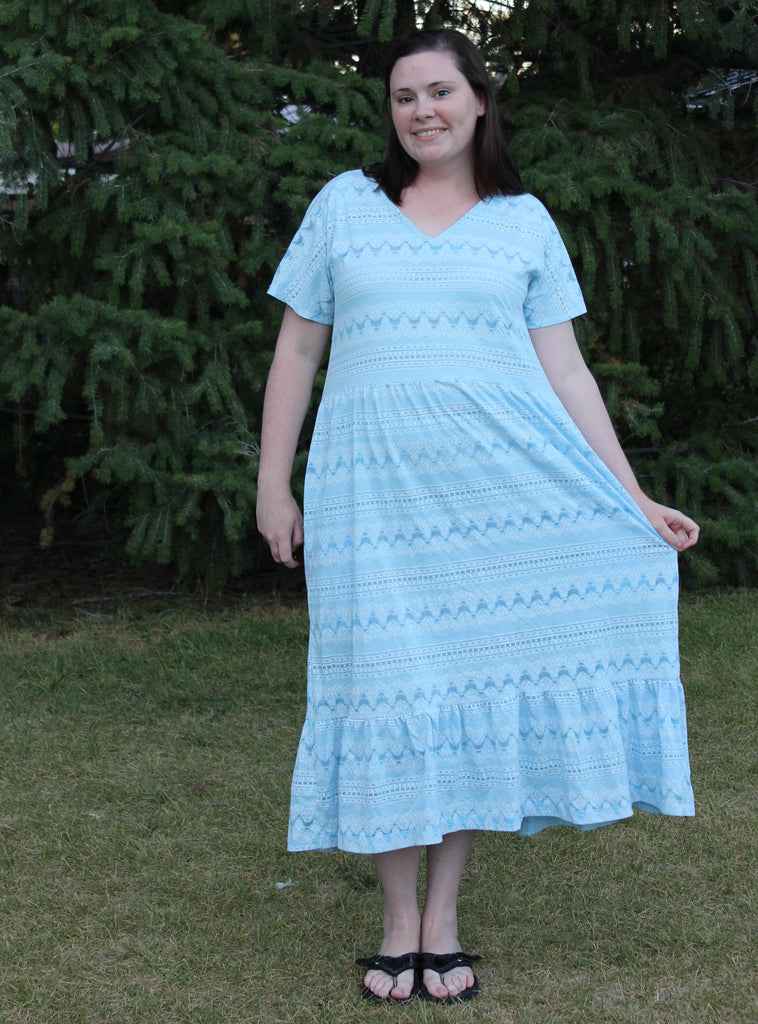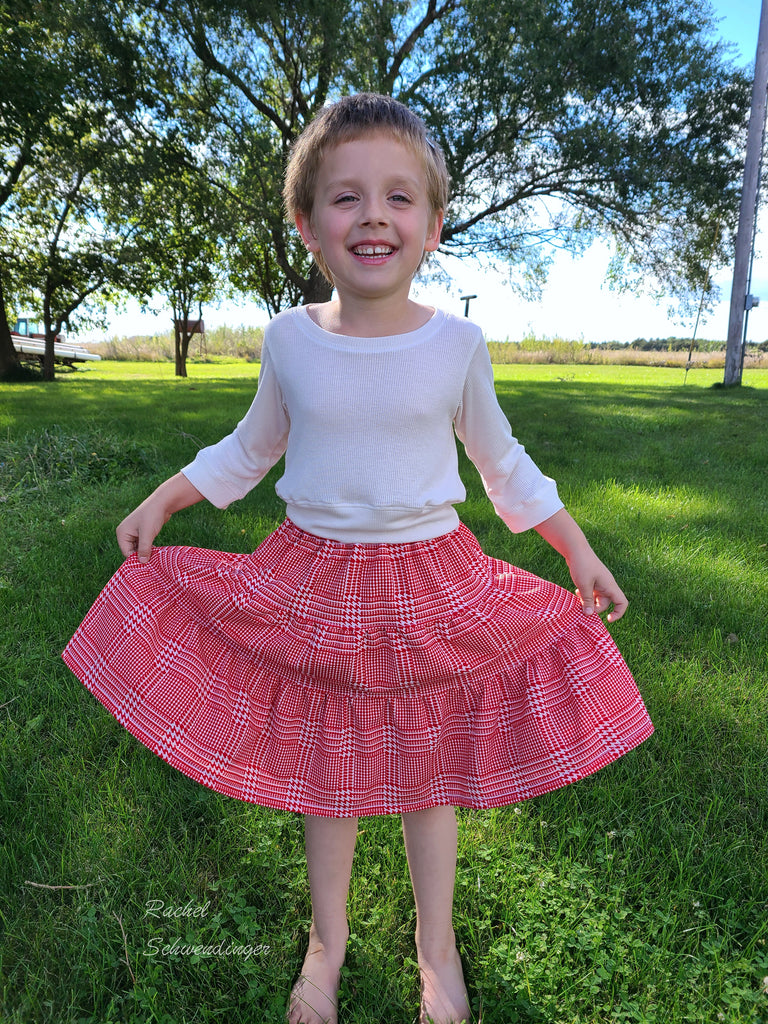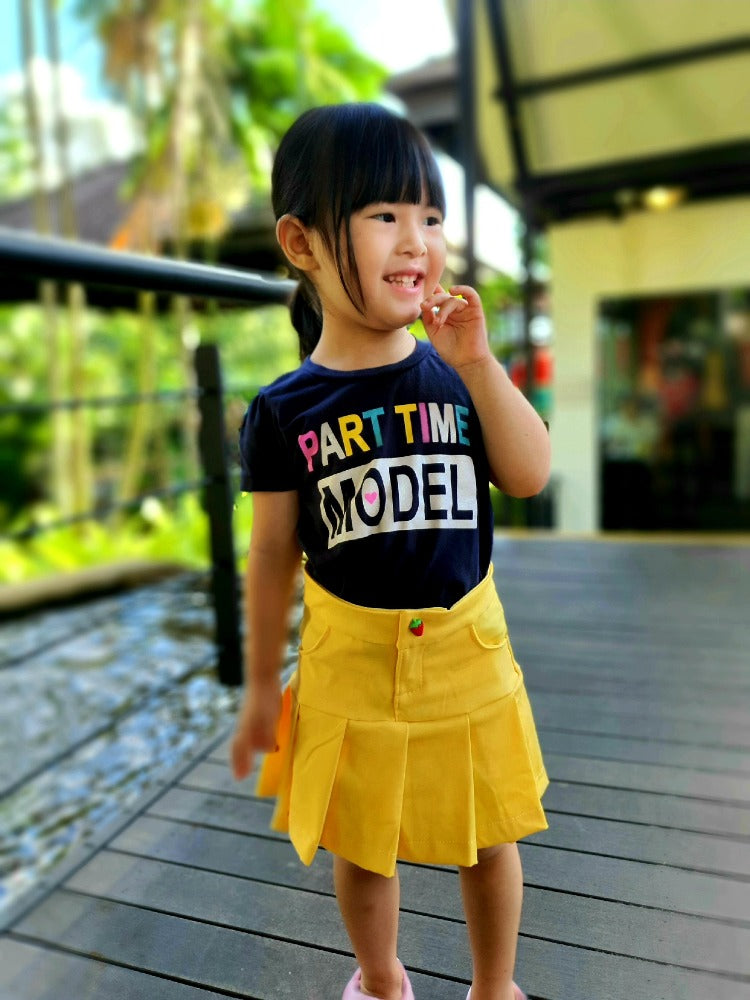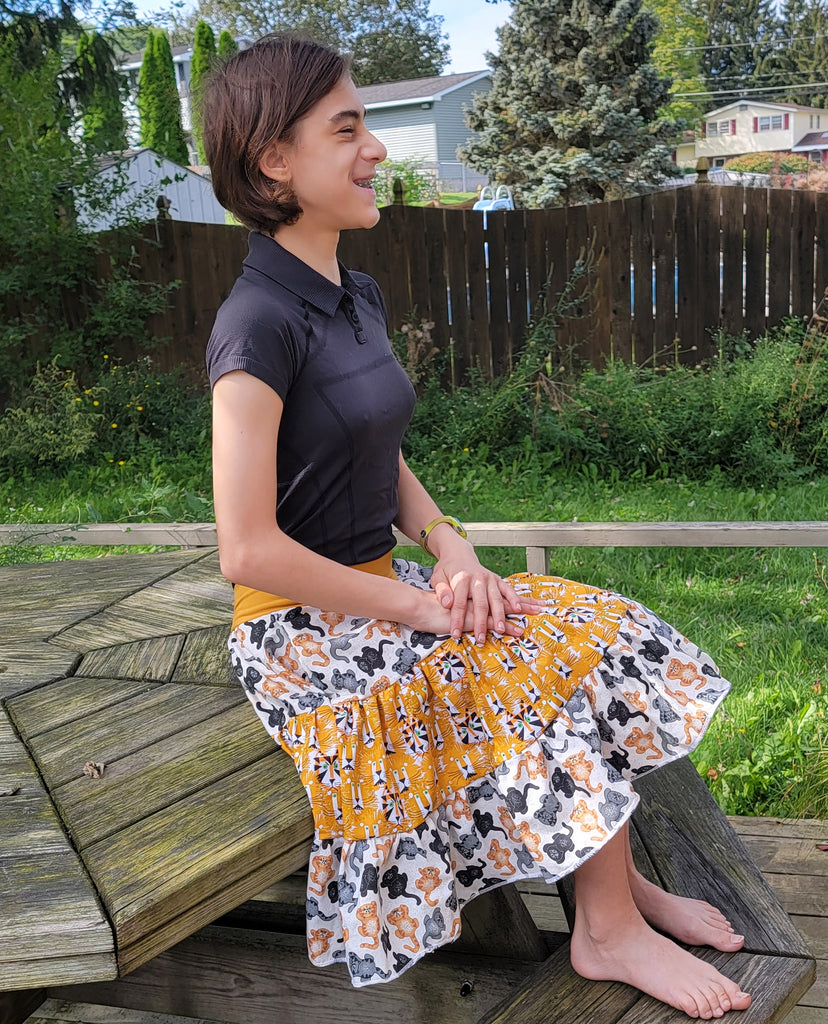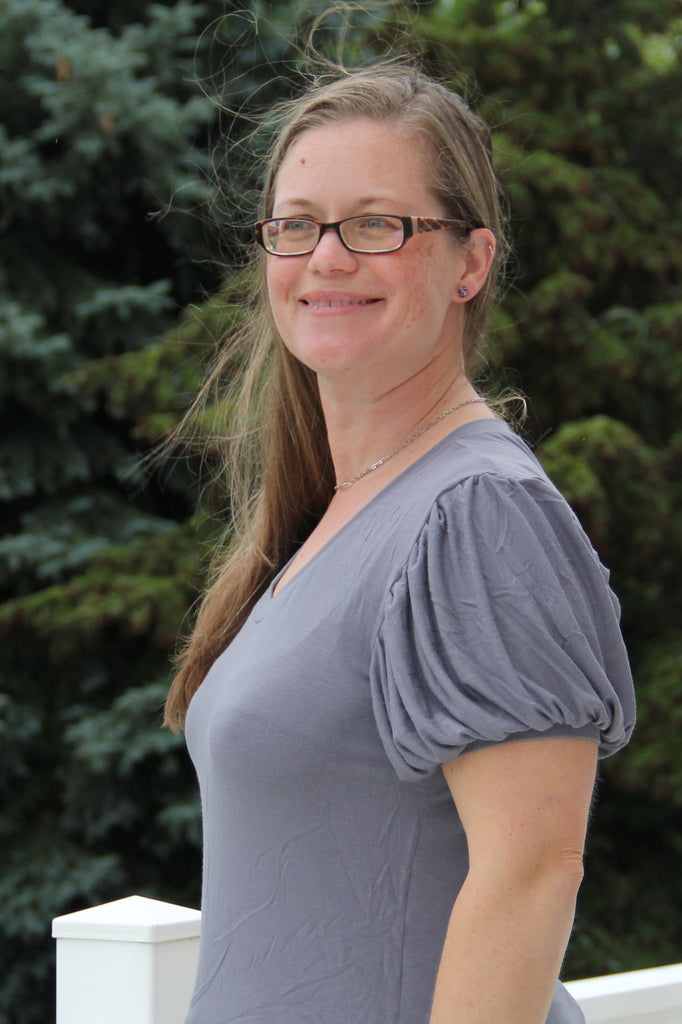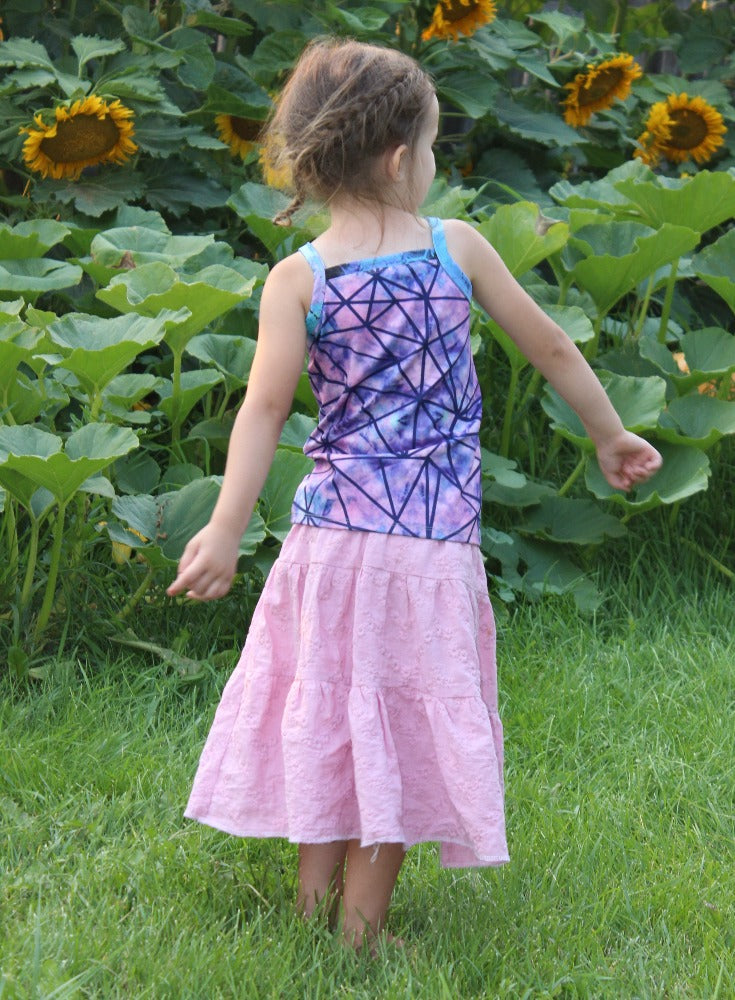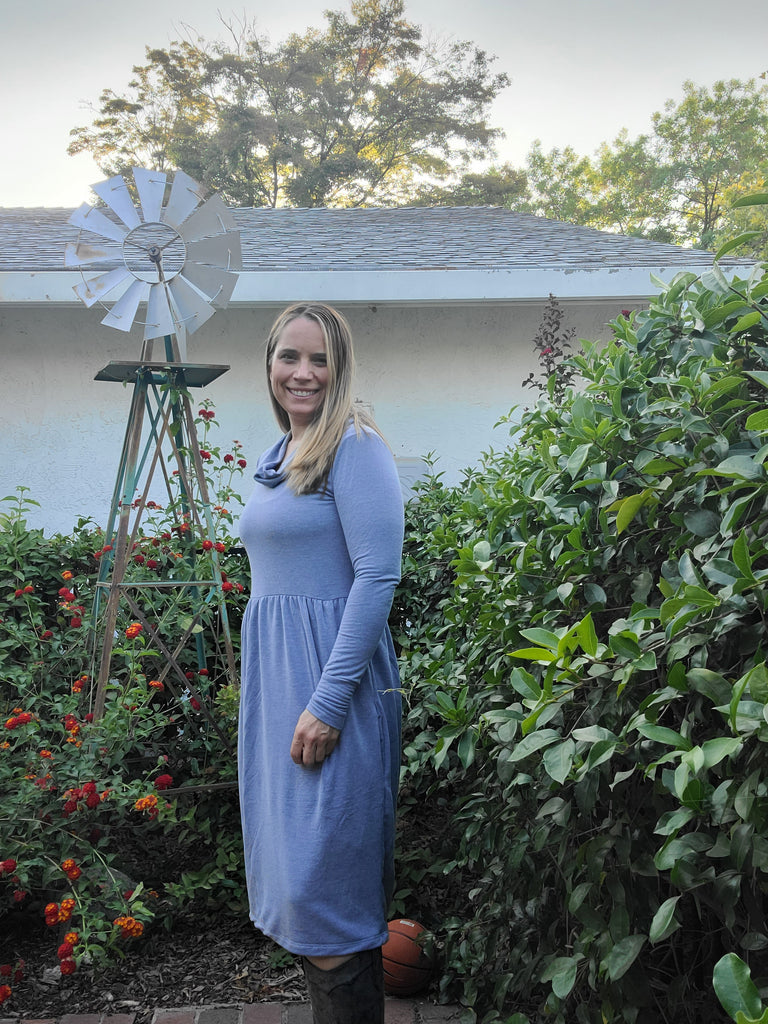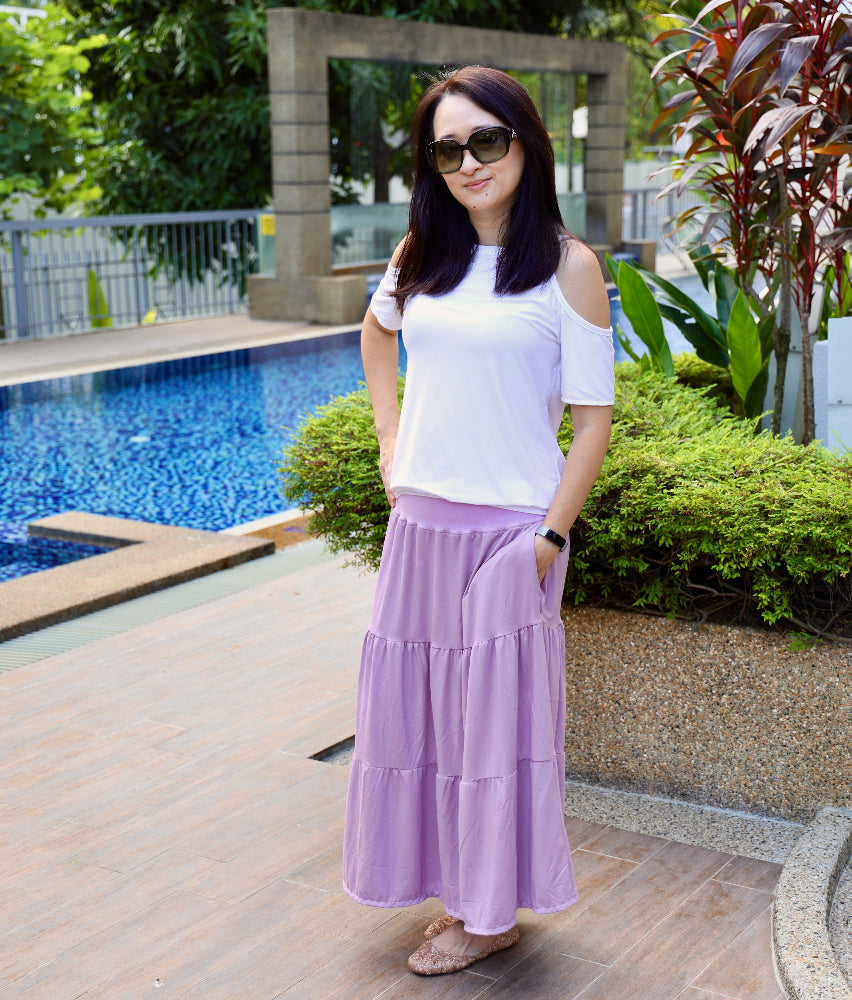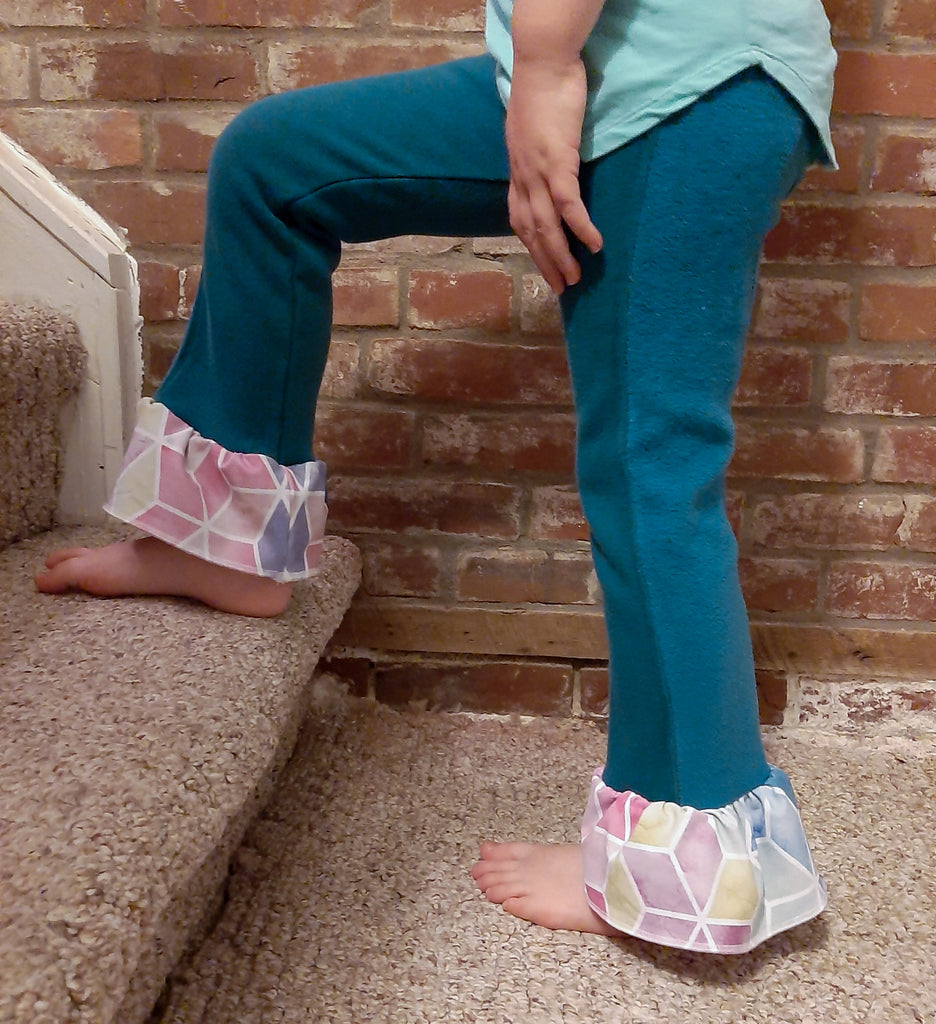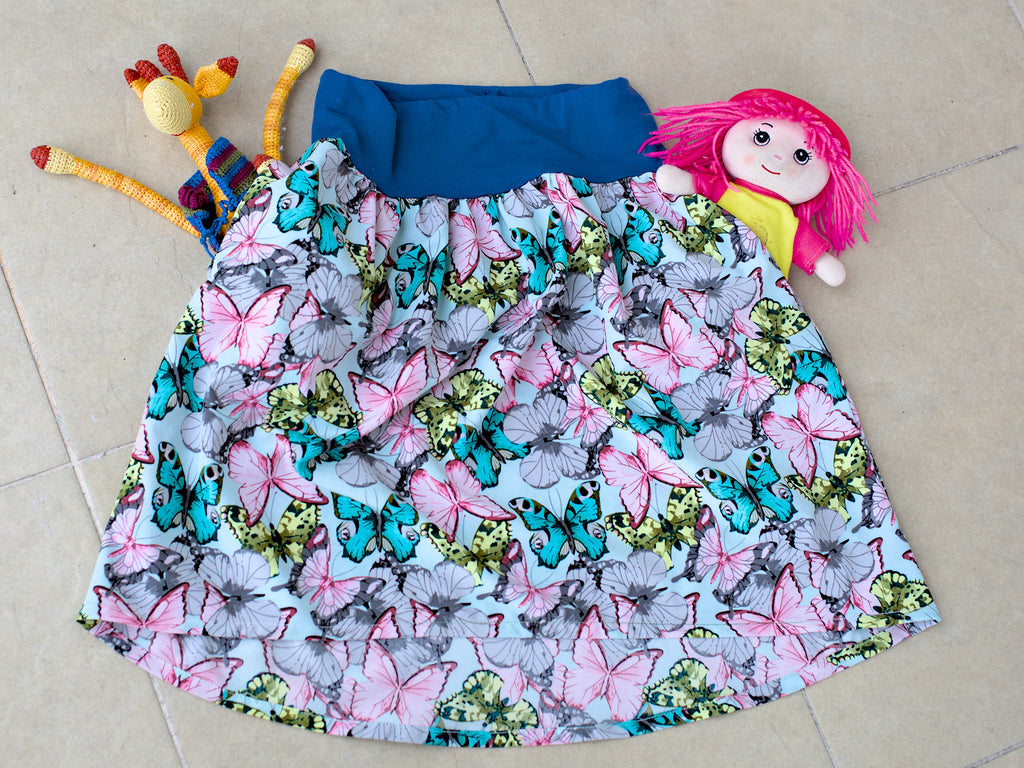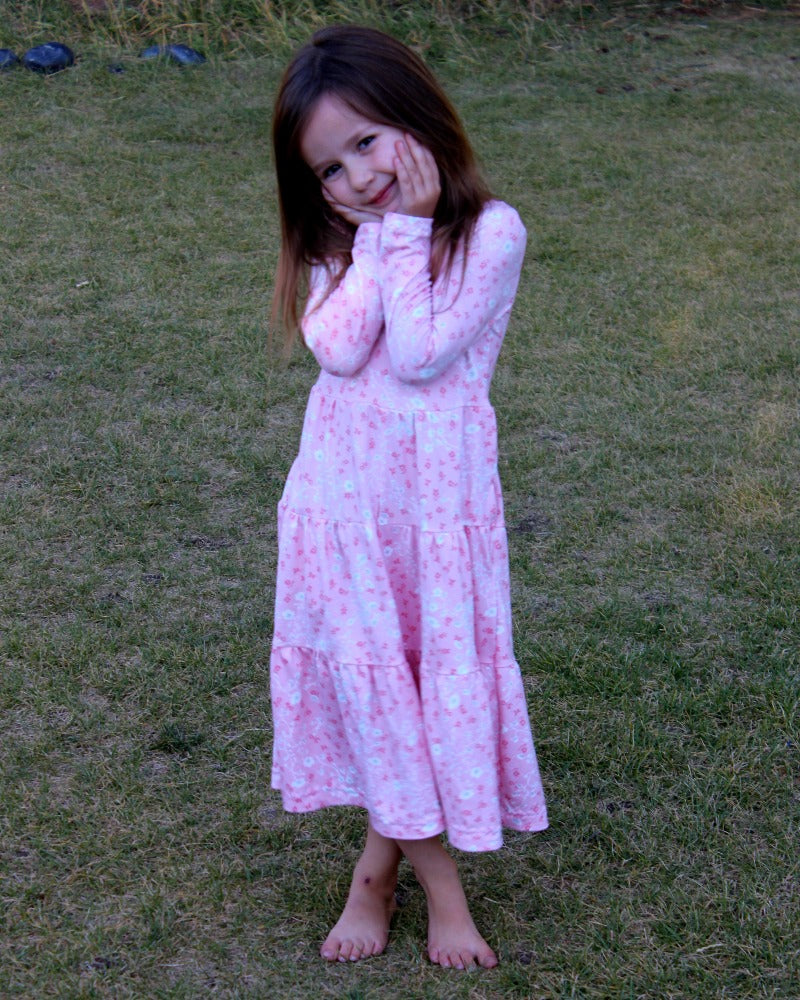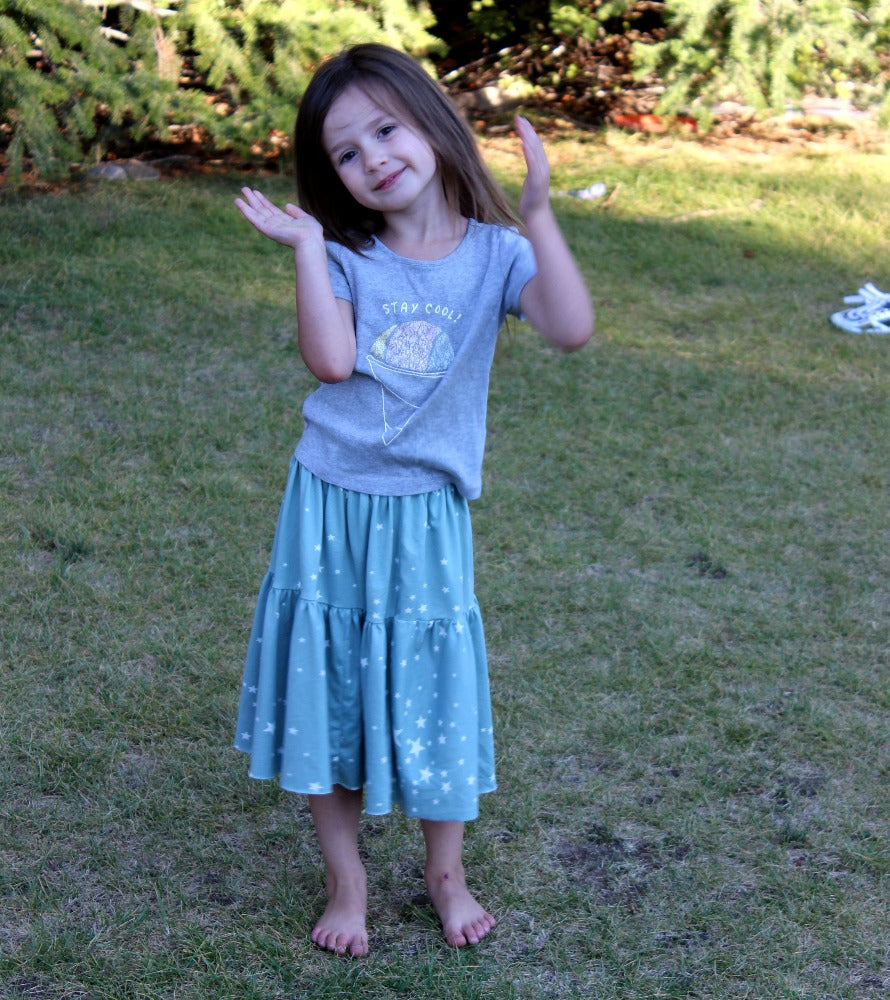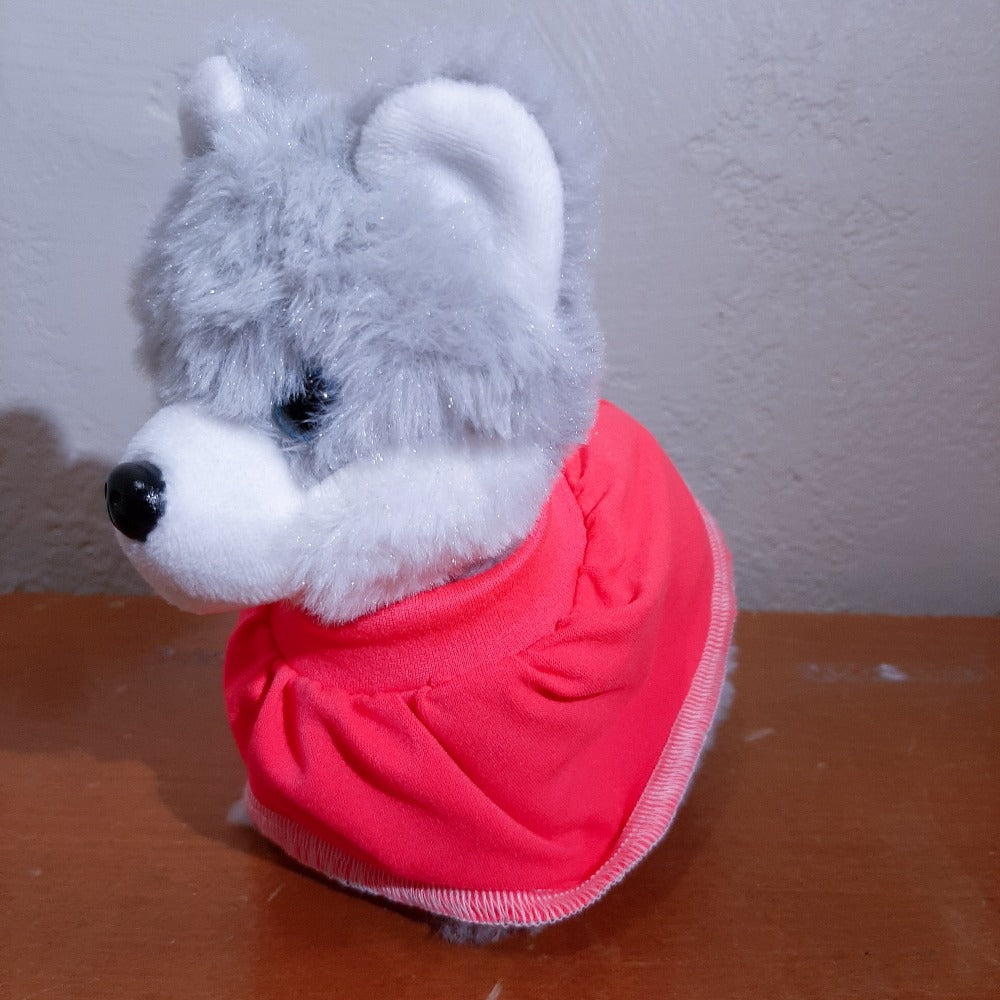 On Sale
Add a Gathered Skirt to Anything
Do you love to make dresses and skirts and ruffles? All in different styles? Look no further, and add a gathered skirt to everything!
This is not a traditional sewing pattern; instead, this is a tool for creating your own designs. Pattern pieces and measurements will be created based on measurements you enter and style options you choose. You can create as many projects as you like, and save them to your account for future reference. 
Here are some ideas, but the possibilities are endless:
Do you have a bodice that you love already? Add 3 tiers of gathered skirts to the waist line of the bodice, and you have a new maxi dress.
Do you have a store bought t-shirt that is too short in the torso? Add a gathered skirt, and now you have a peplum.
Are your leggings too boring? Add a gathered ruffle to the bottom edge to fancy them up a bit. 
Every sewing pattern from Apostrophe Patterns is created to fit perfectly. No grading between sizes required. How is this done? Well, we take your measurements and sewing preferences. Then, we take all this information and draw out a pattern which fits you perfectly. All this is done automatically in a matter of seconds using the Pattern Generator.
Details
Fabric: knit or woven, or a combination of both
Sewing Level: beginner
Waist sizes: all of them!
Lengths: any length!
Hi-low option for different front and back length for the first tier
Customize the "gather factor" (the fullness of the skirt)
You may choose to use 1 - 10 tiers
You may choose to use 1 - 10 vertical panels
Optional knife or box pleat markings
Side seam pockets
Seam allowance and hem width: you get to choose!
Instructions for making your own waistband 

No limit on number of patterns created, or measurements entered.
Note: This is not a listing for a completed garment. You will receive access to a web page which allows you to generate sewing patterns in PDF form. 
sorry, no time to sew
I look forward to adding this skirt in various ways to lots of projects but right
now I have to postpone my creations. What a great pattern add-on. I love Apostrophe Patterns.
Easy add on
Excellent pattern easy to use. I now want to add gathers to everything.