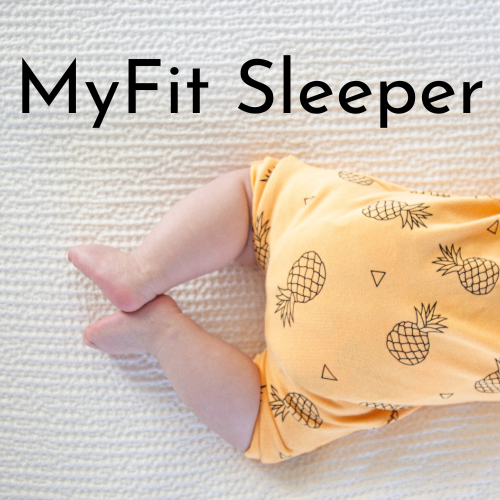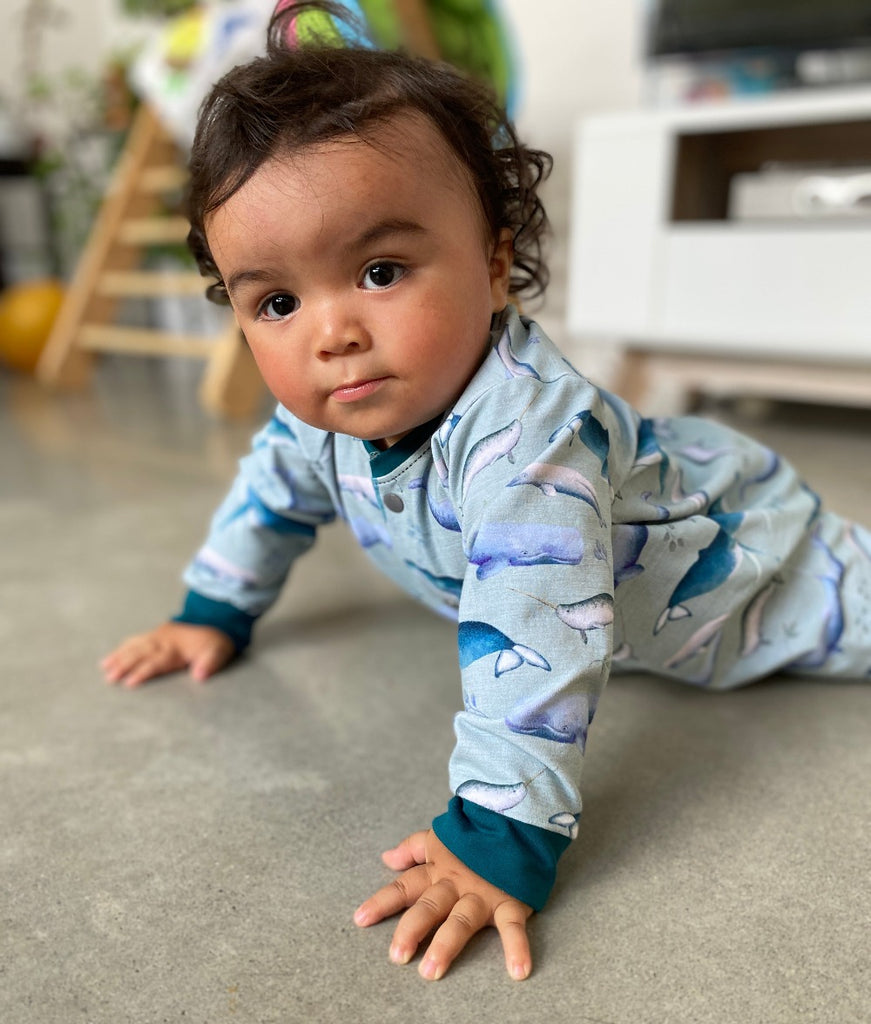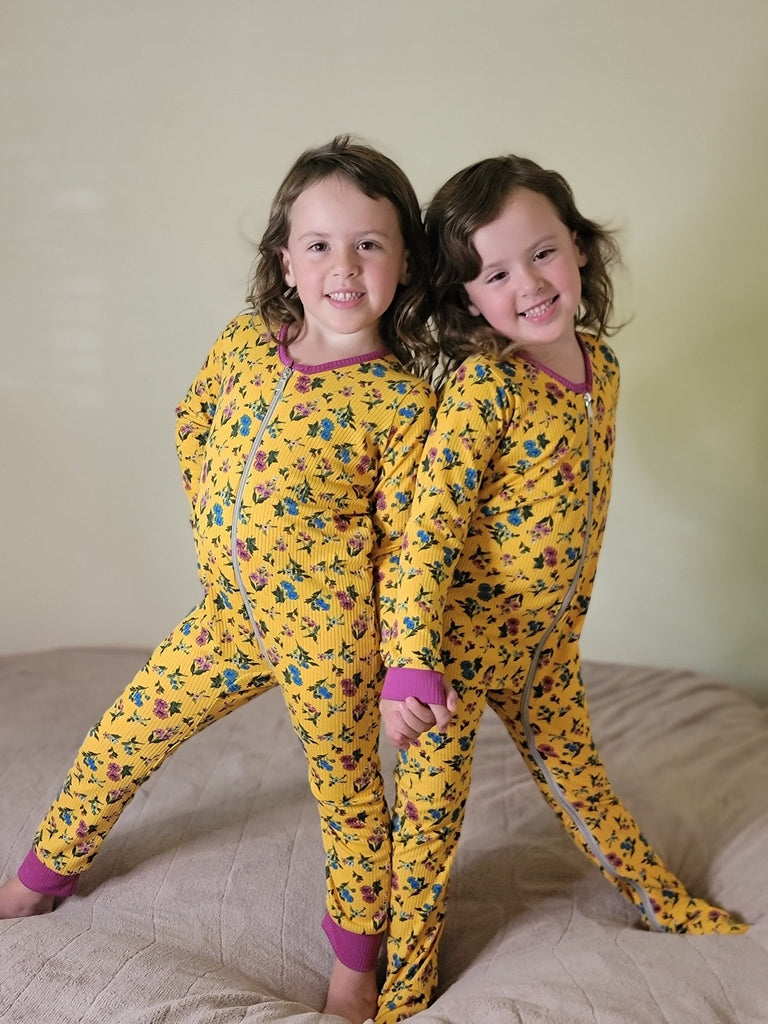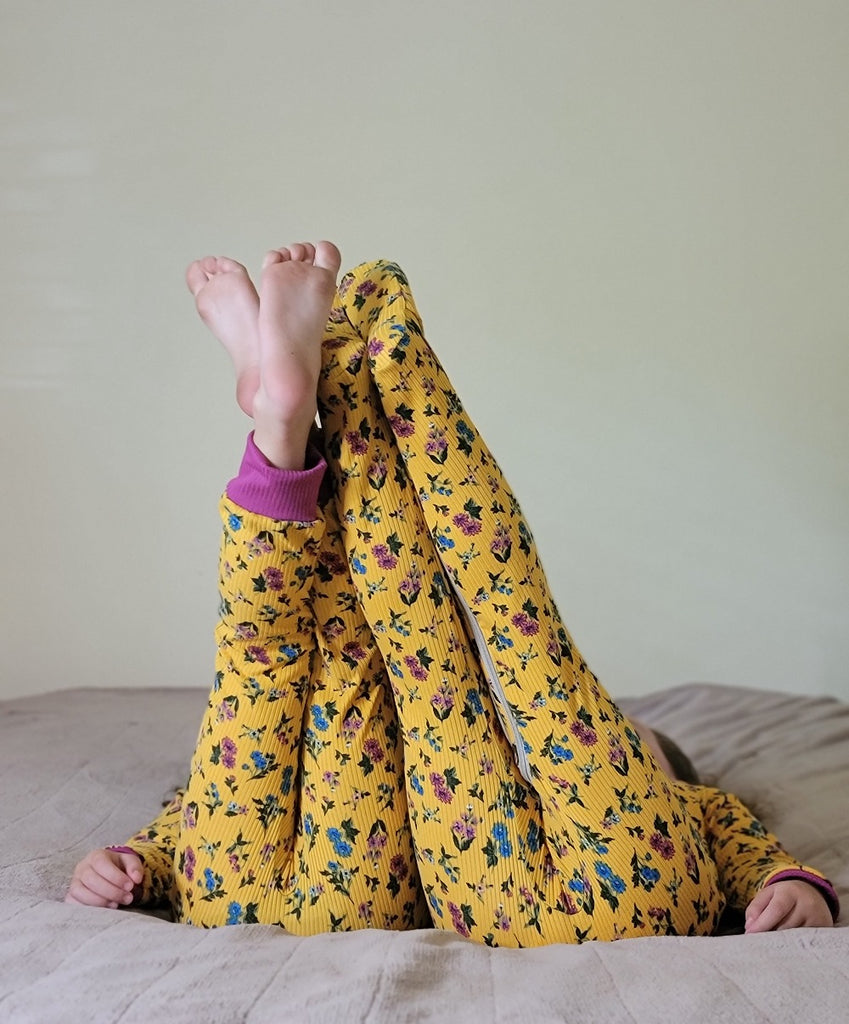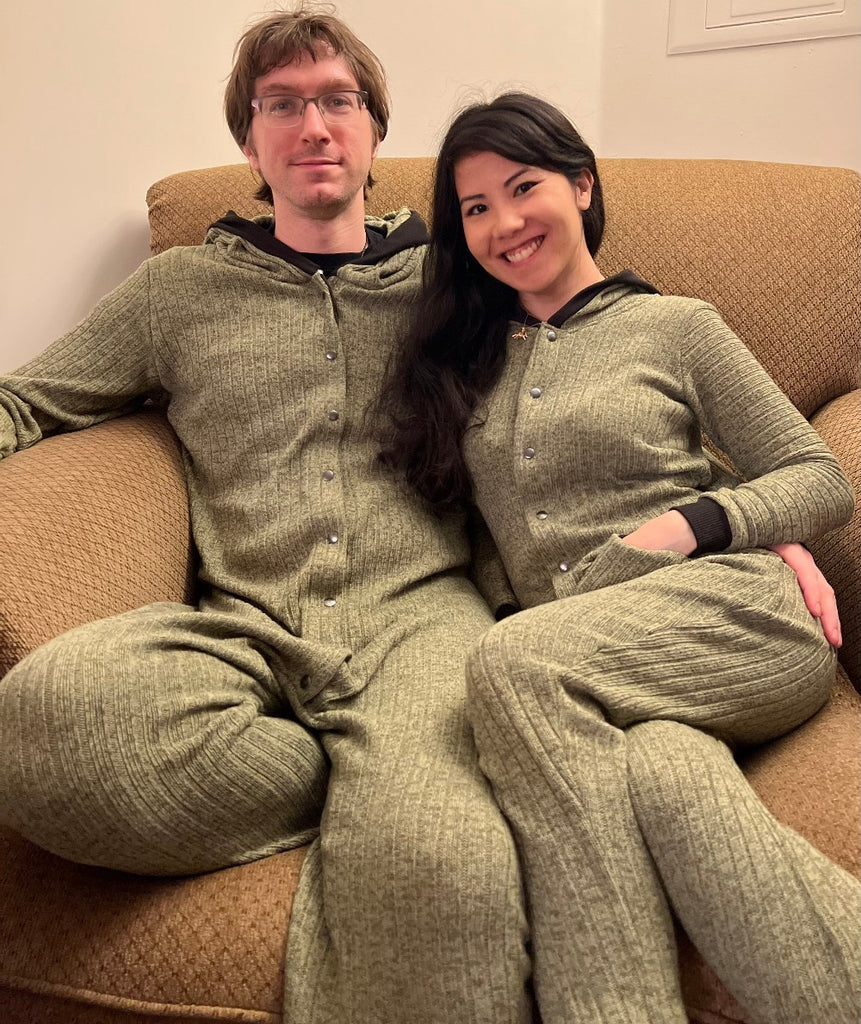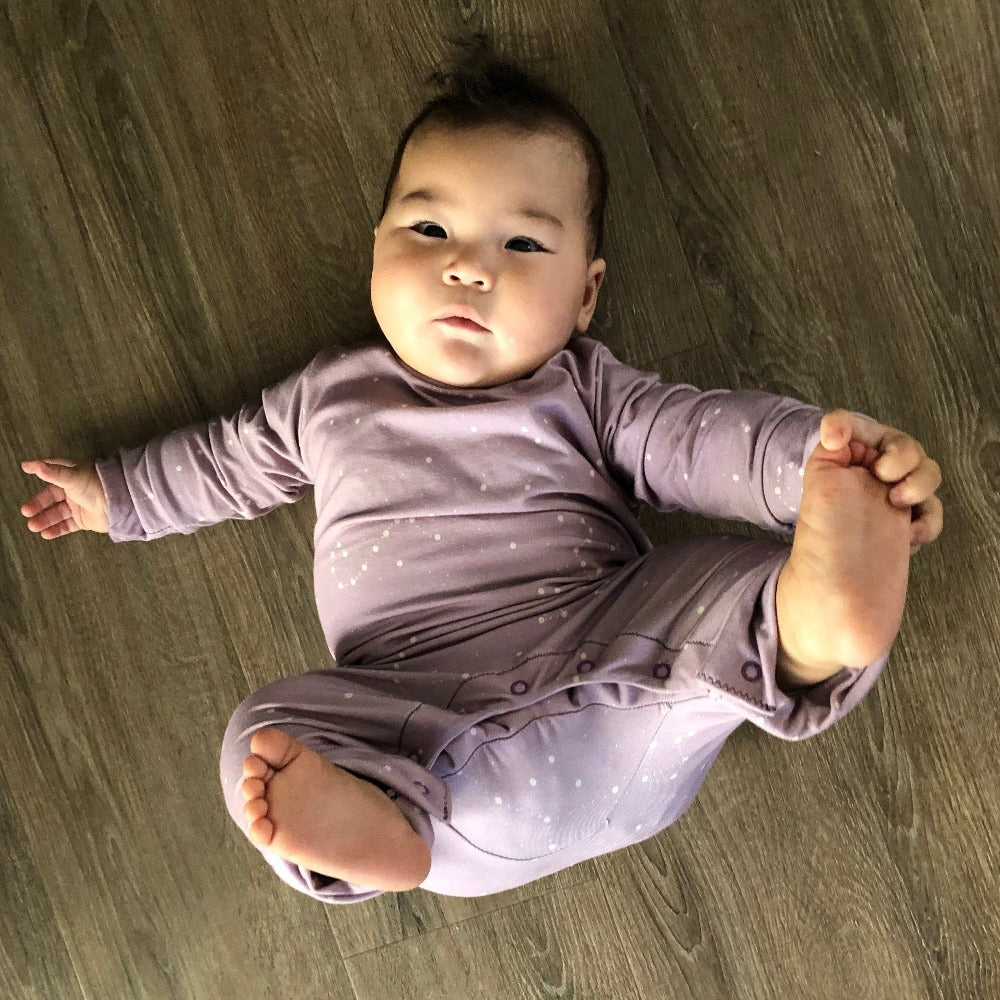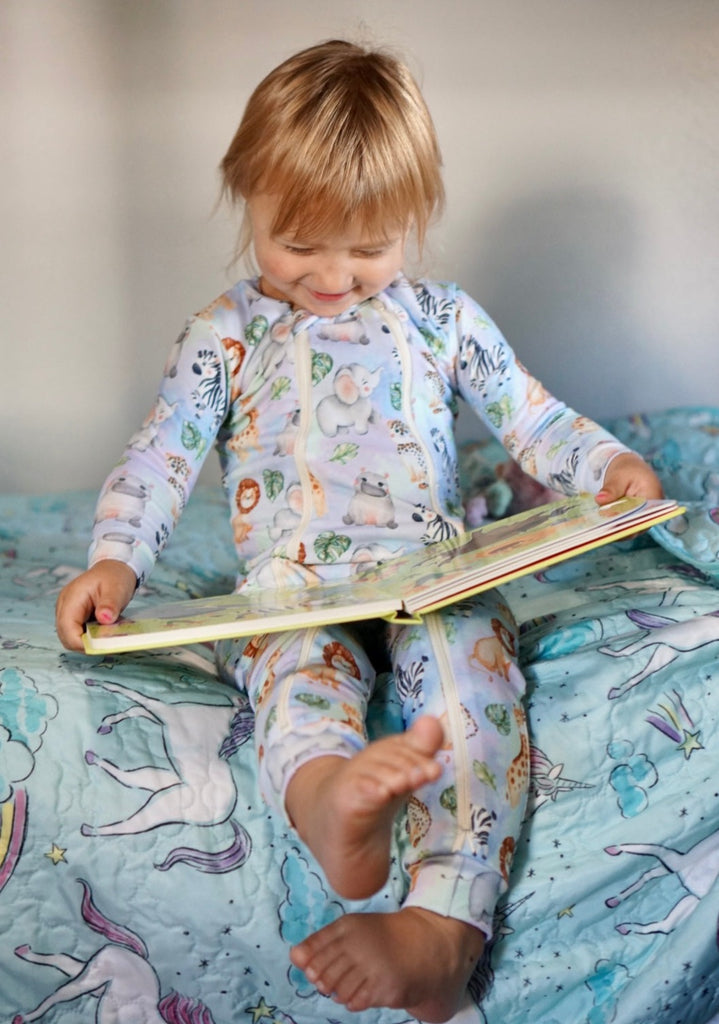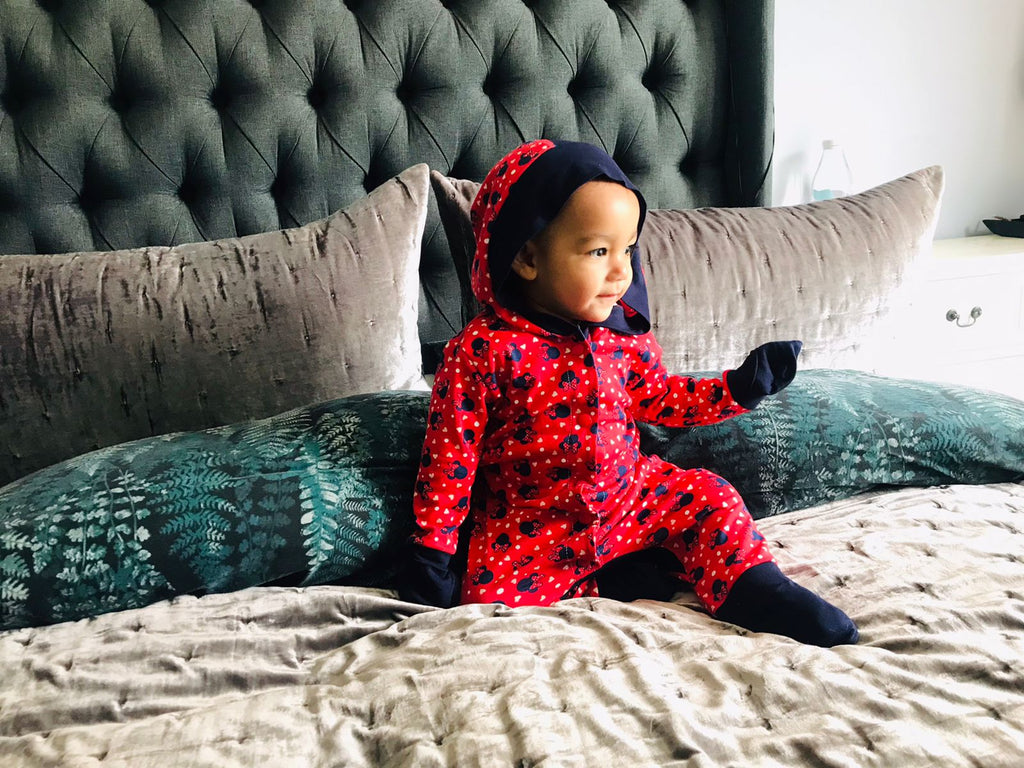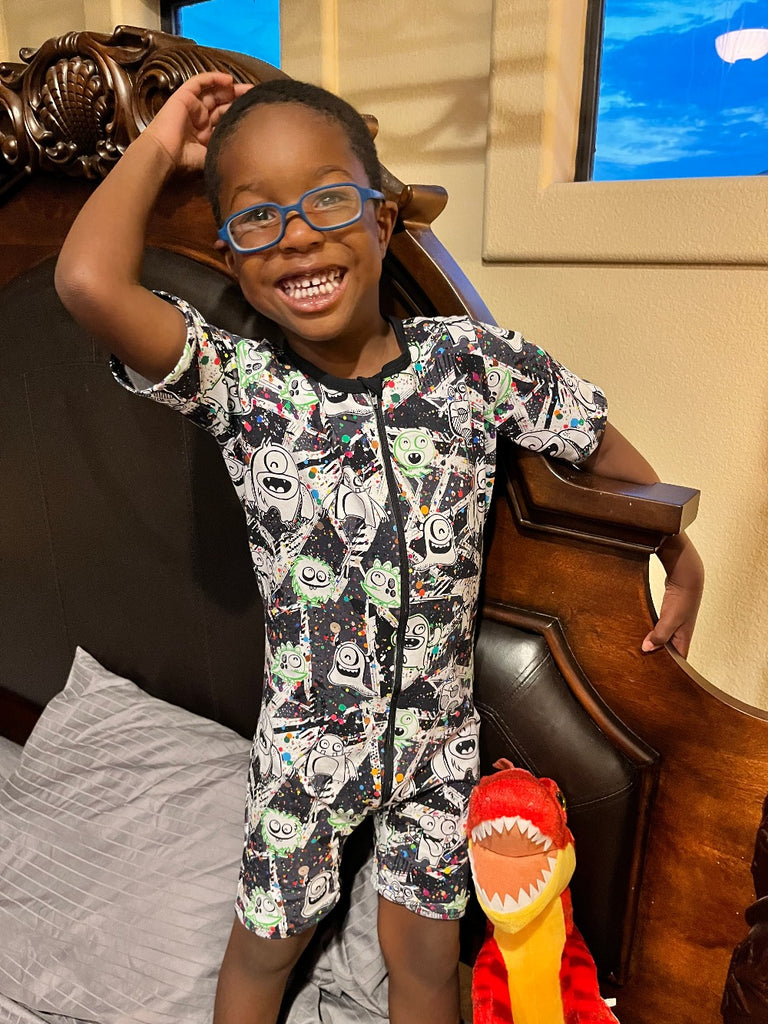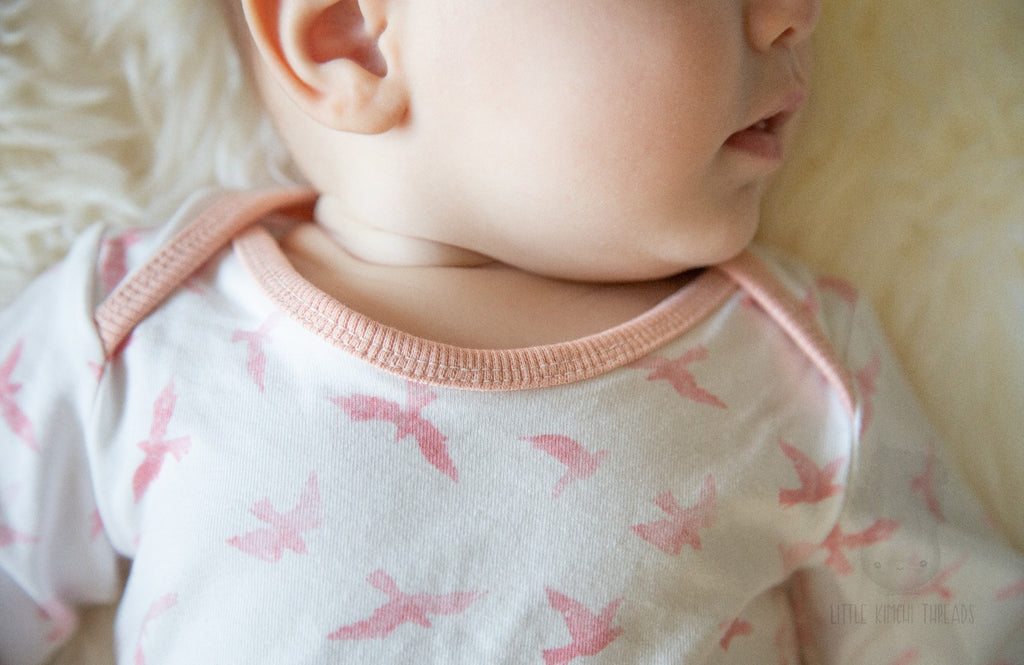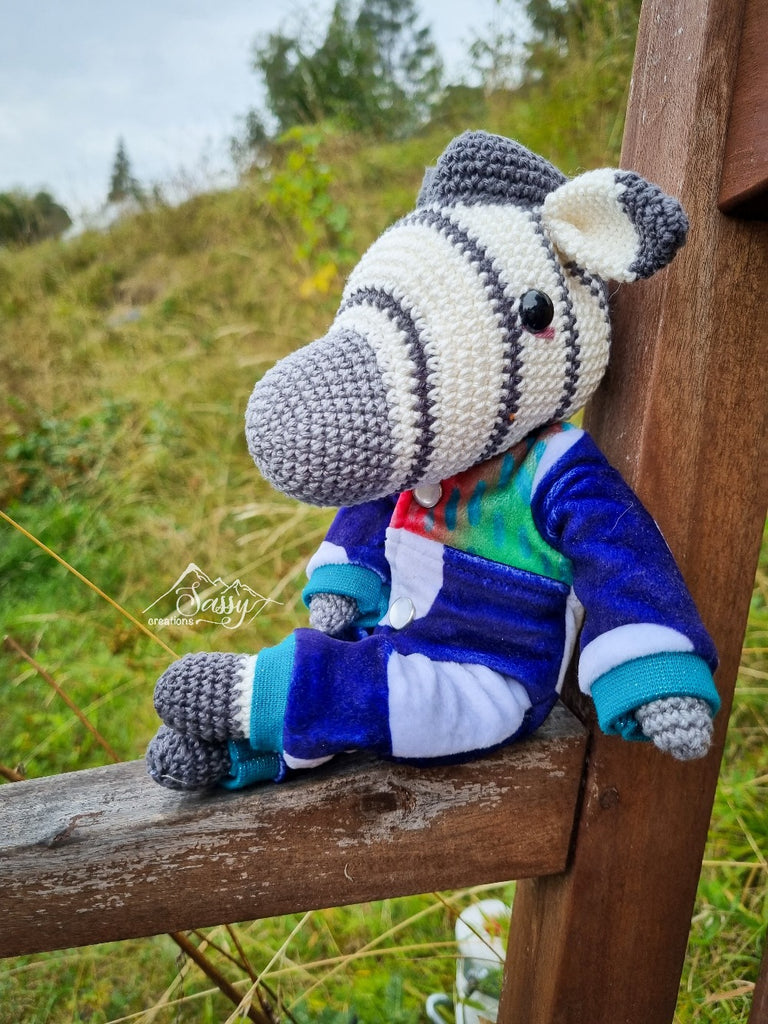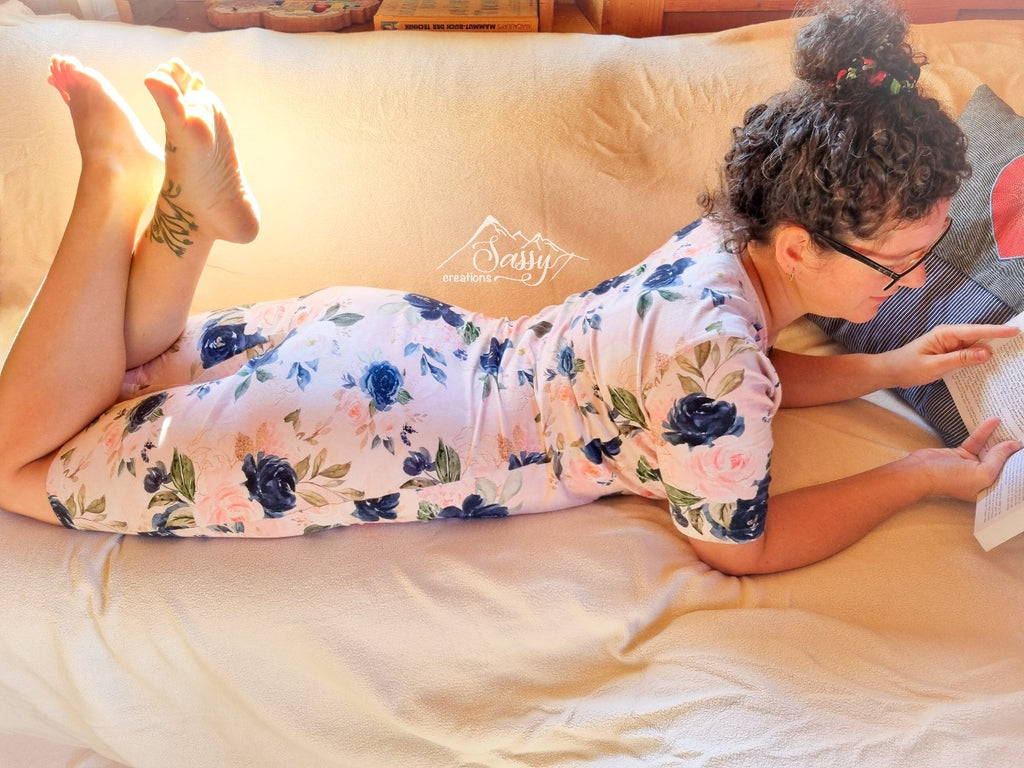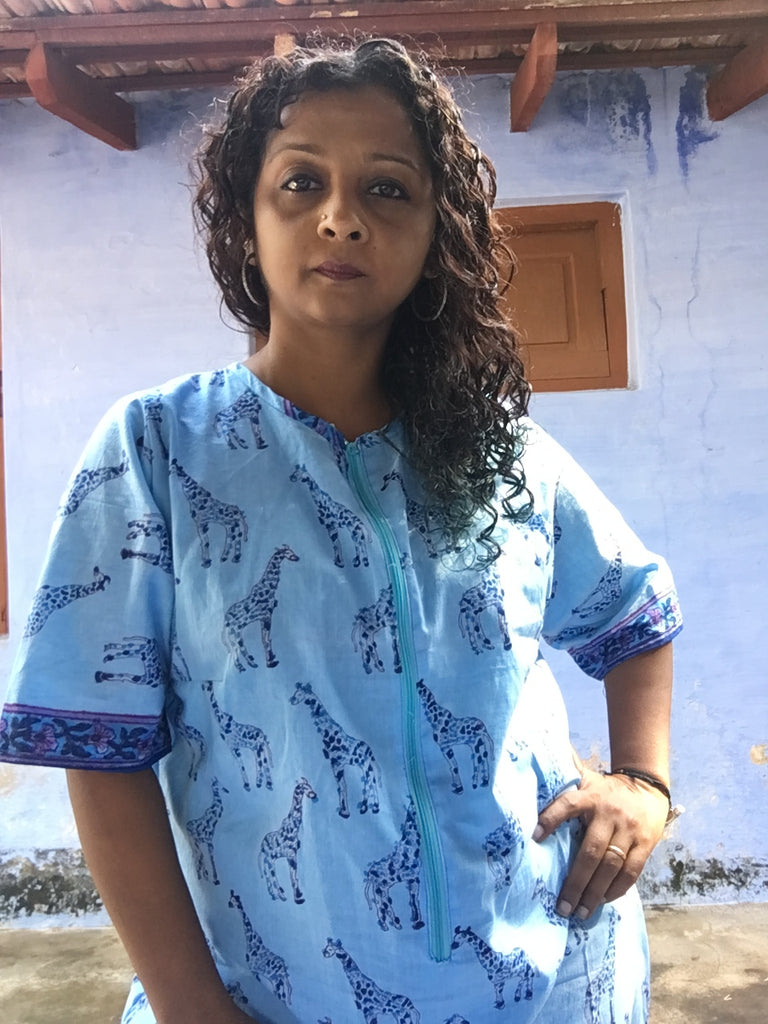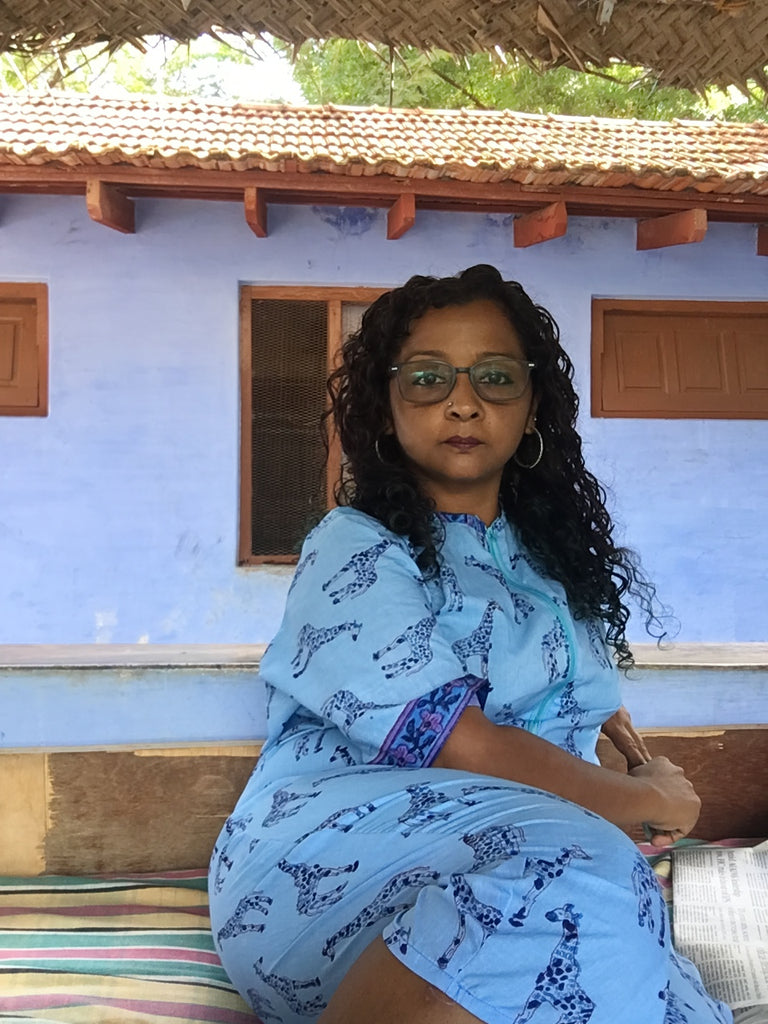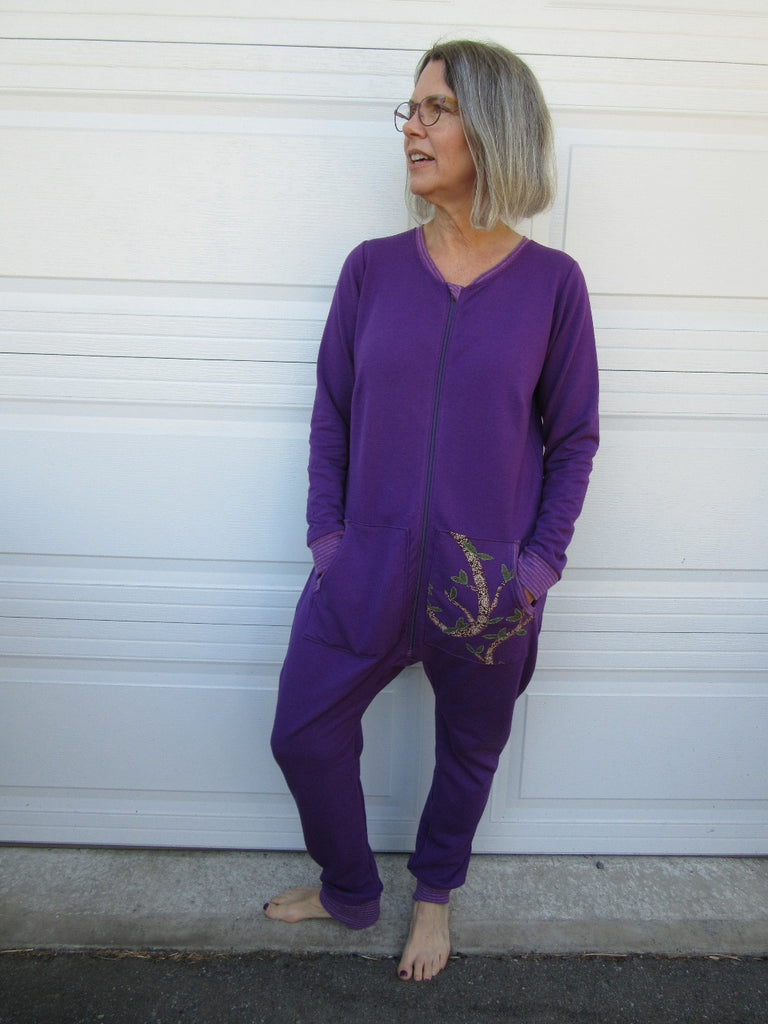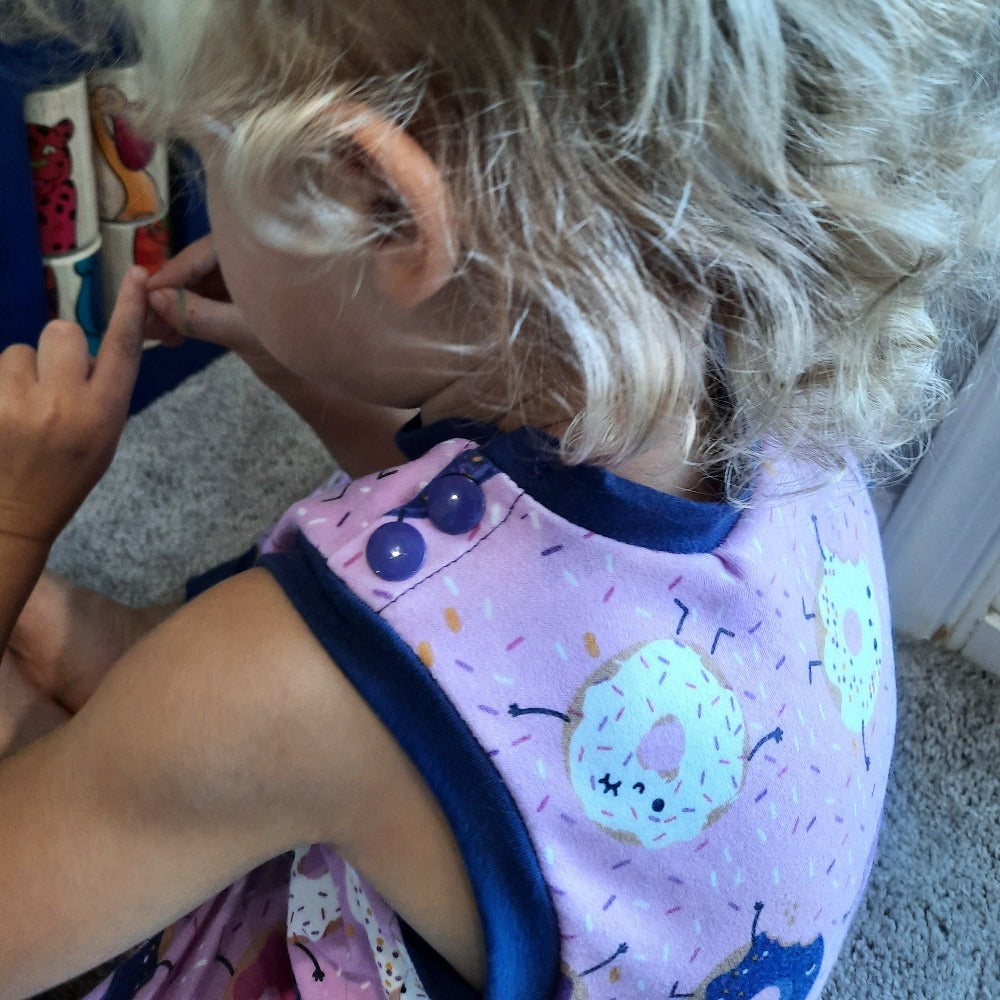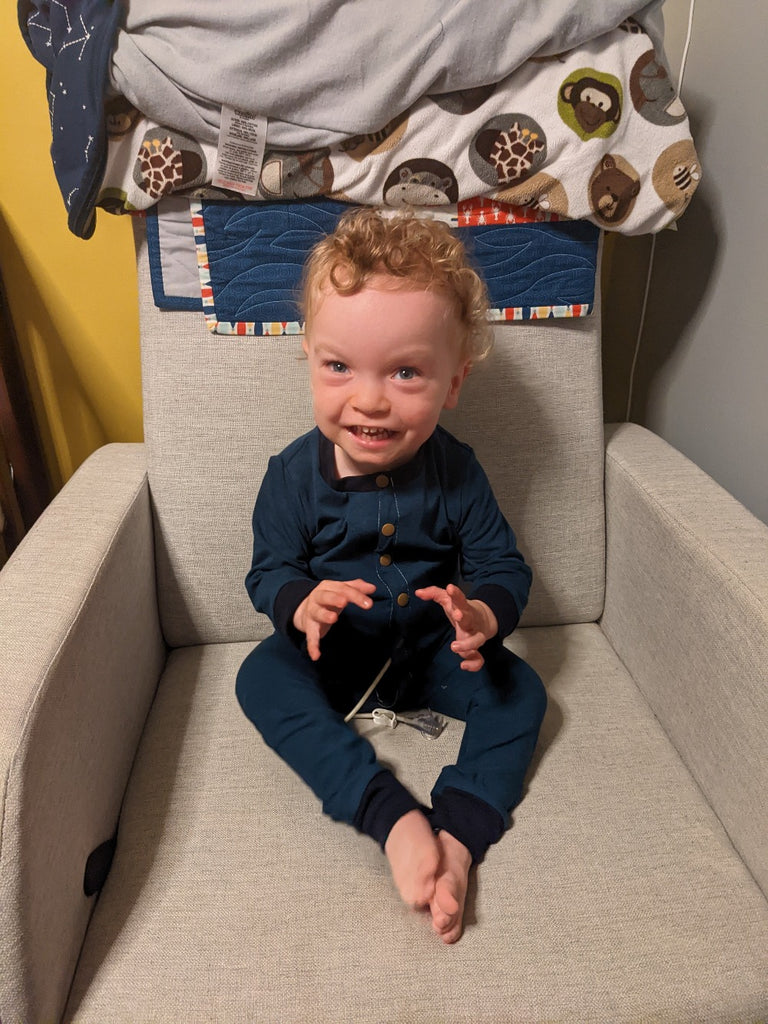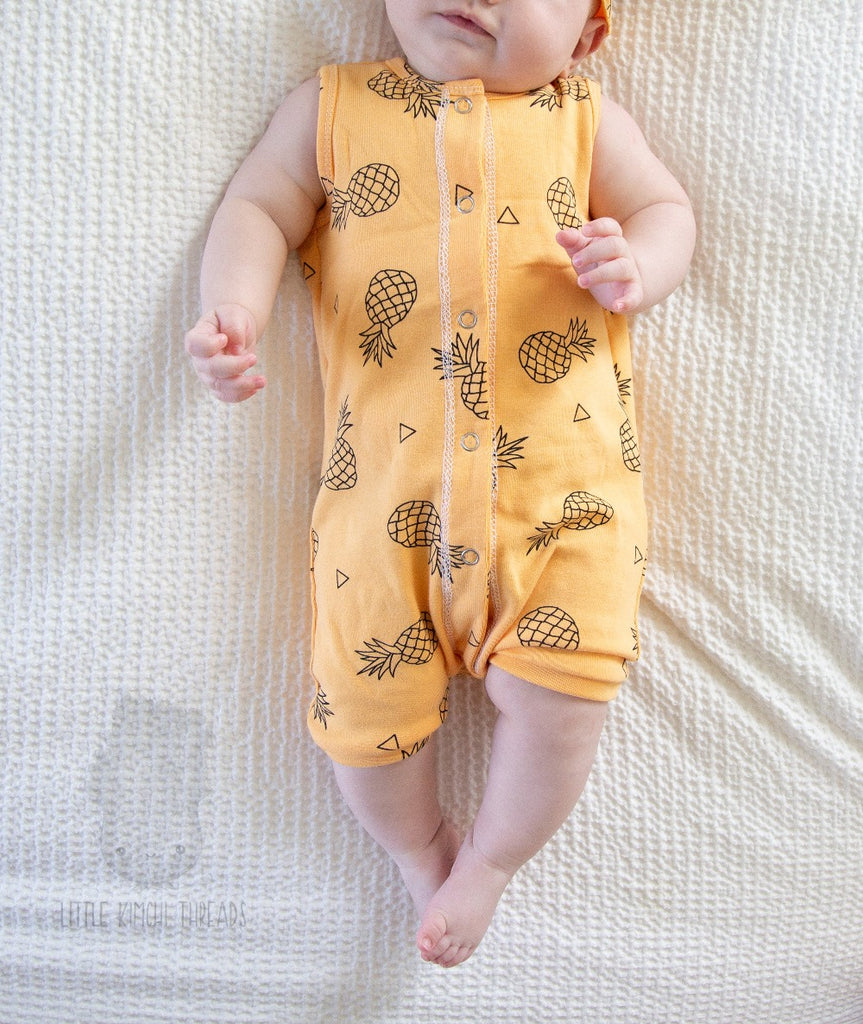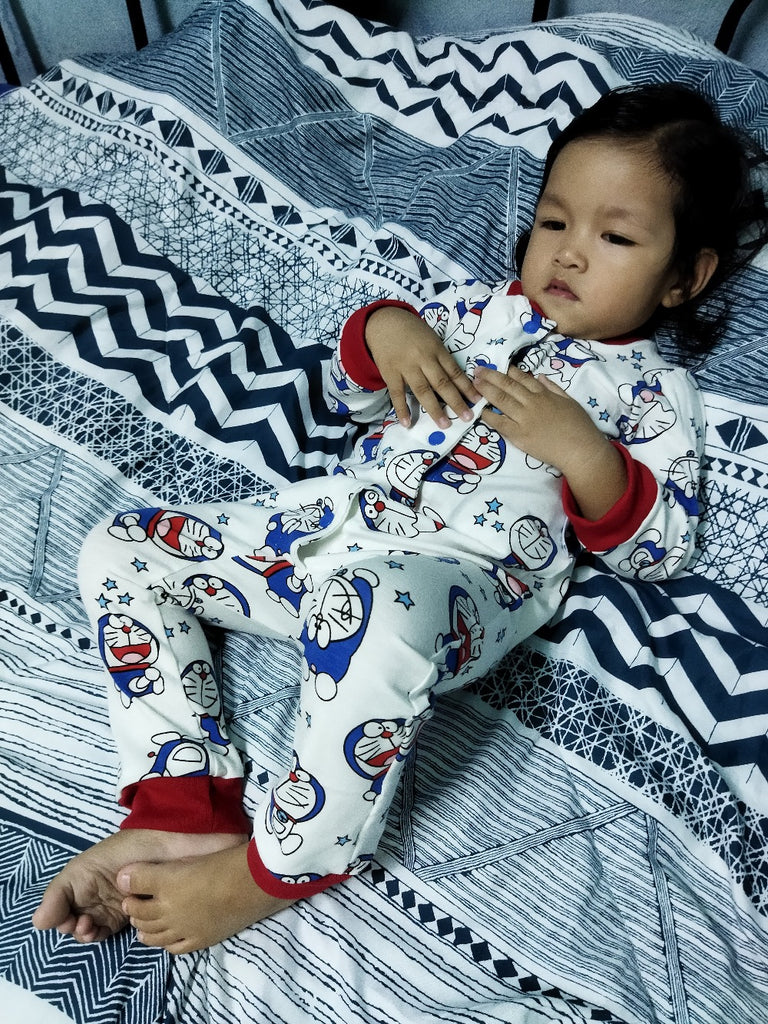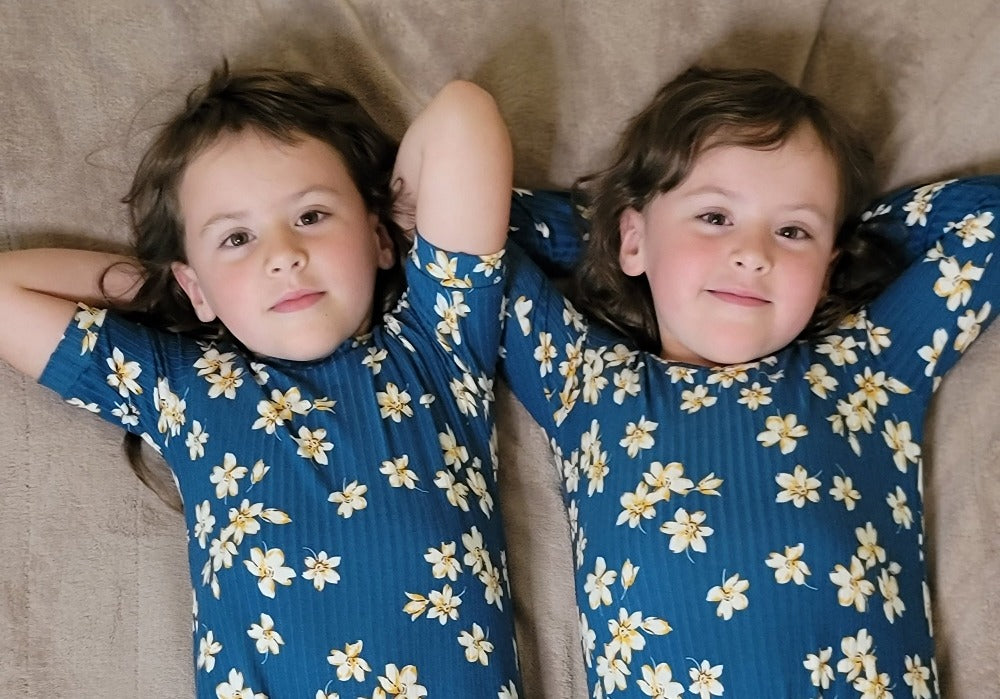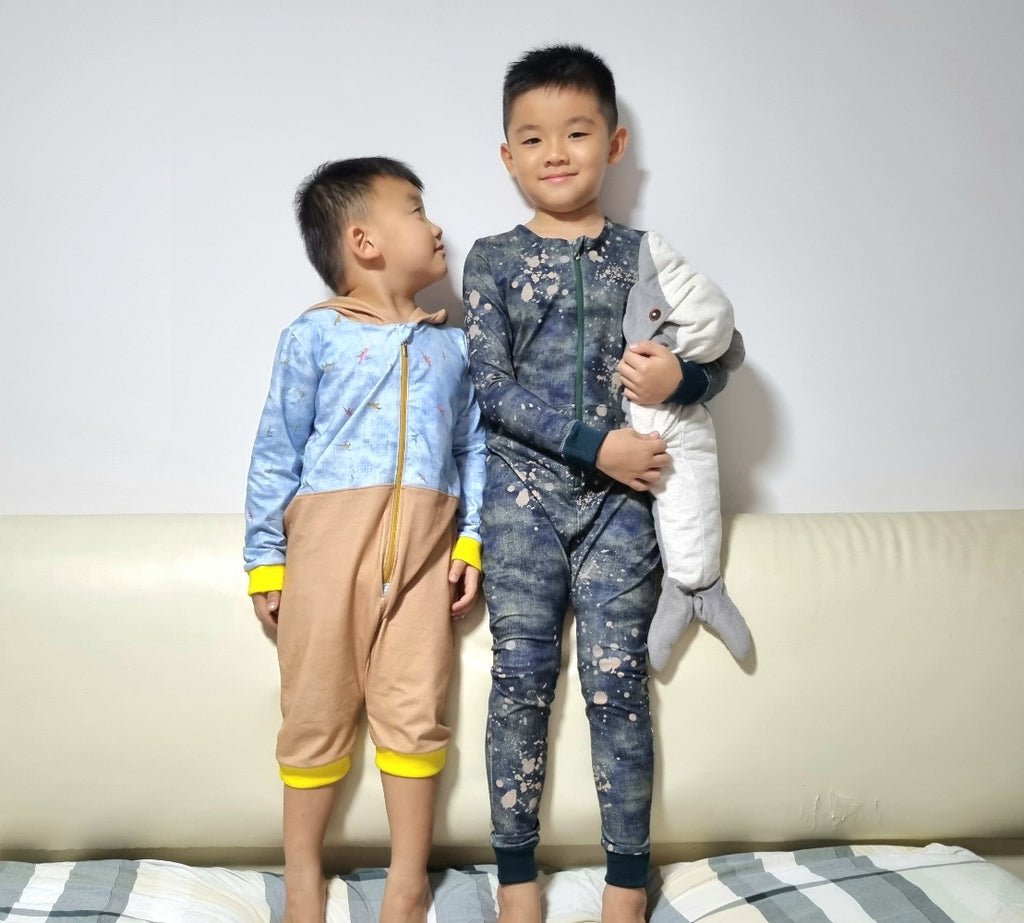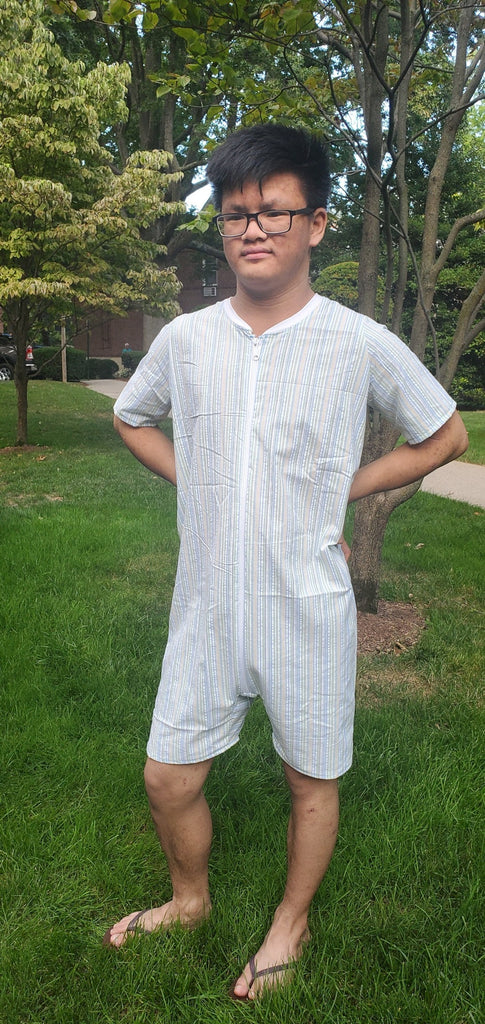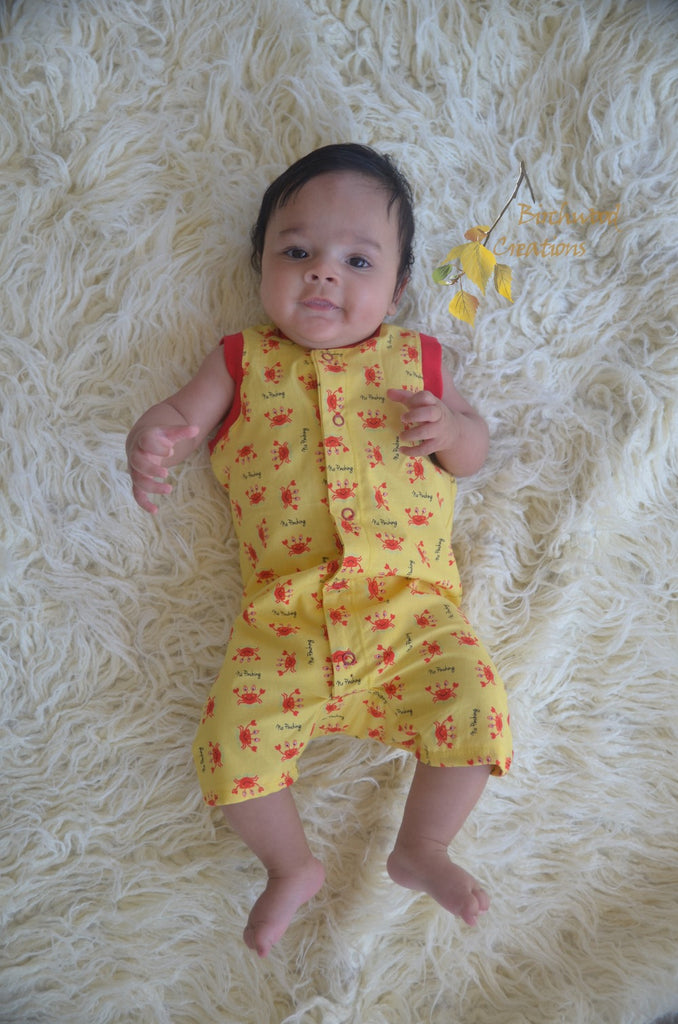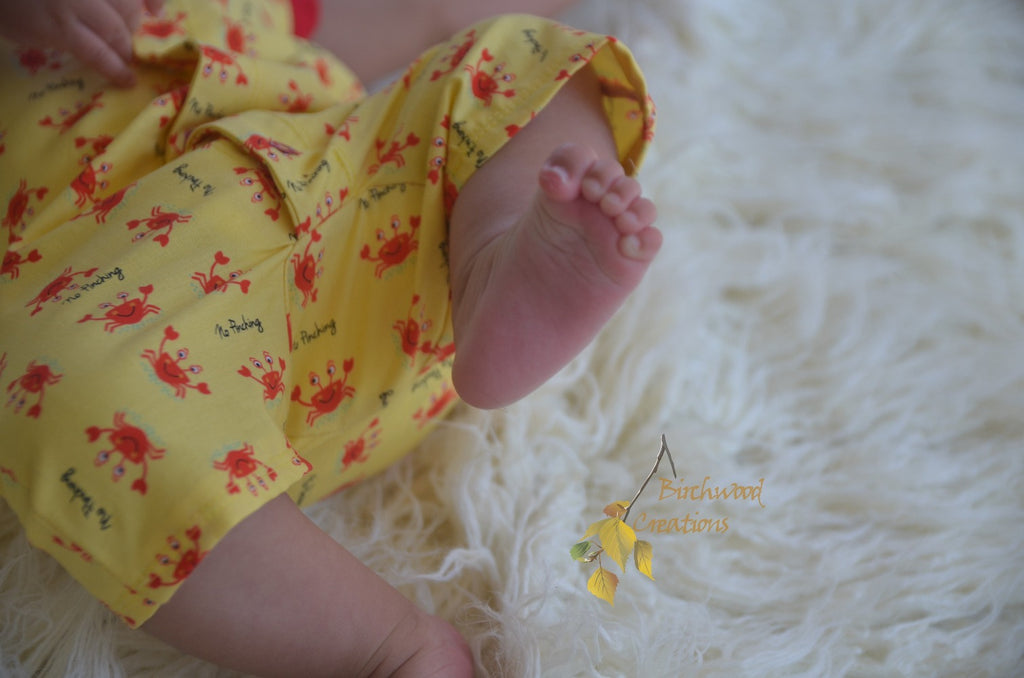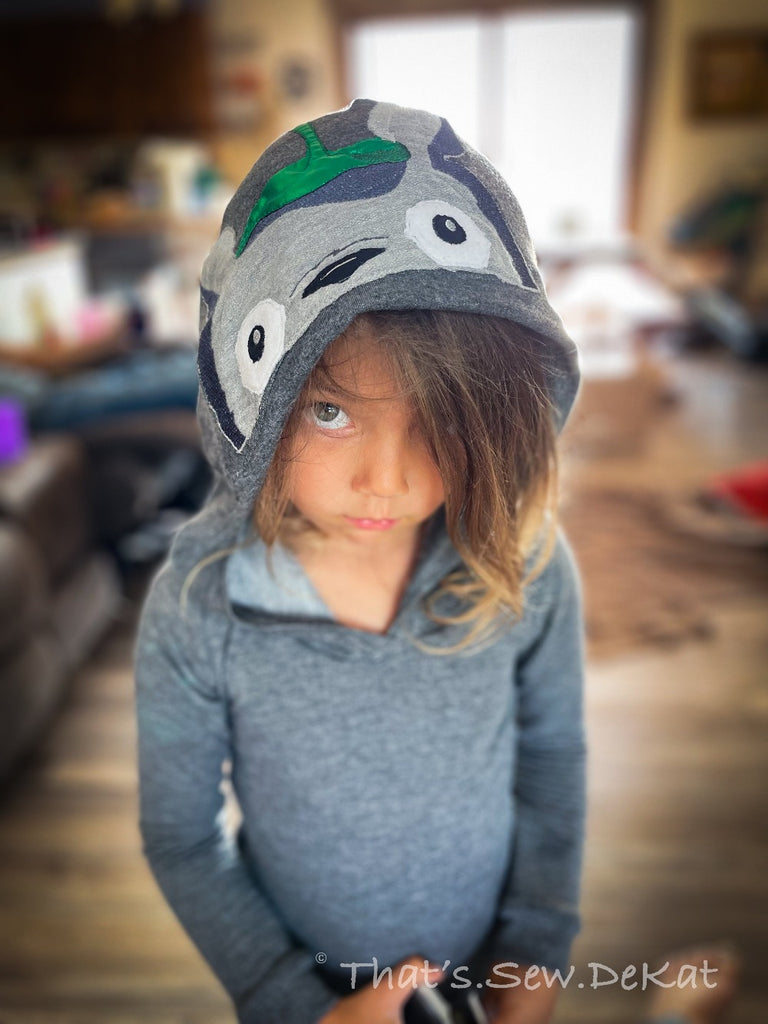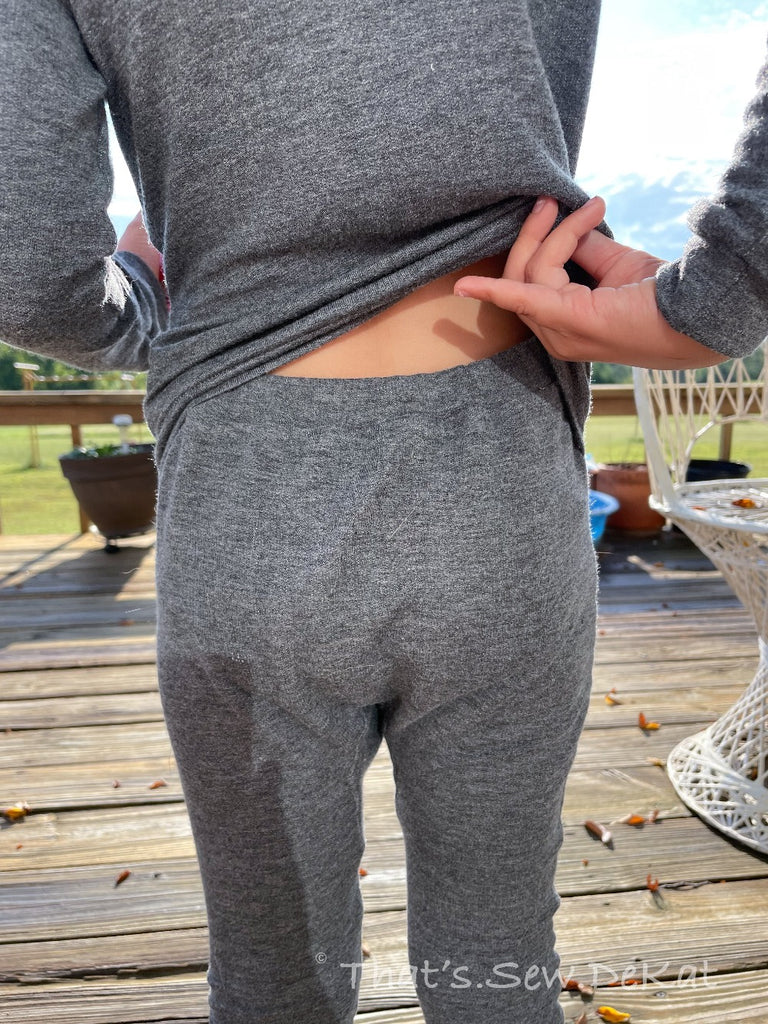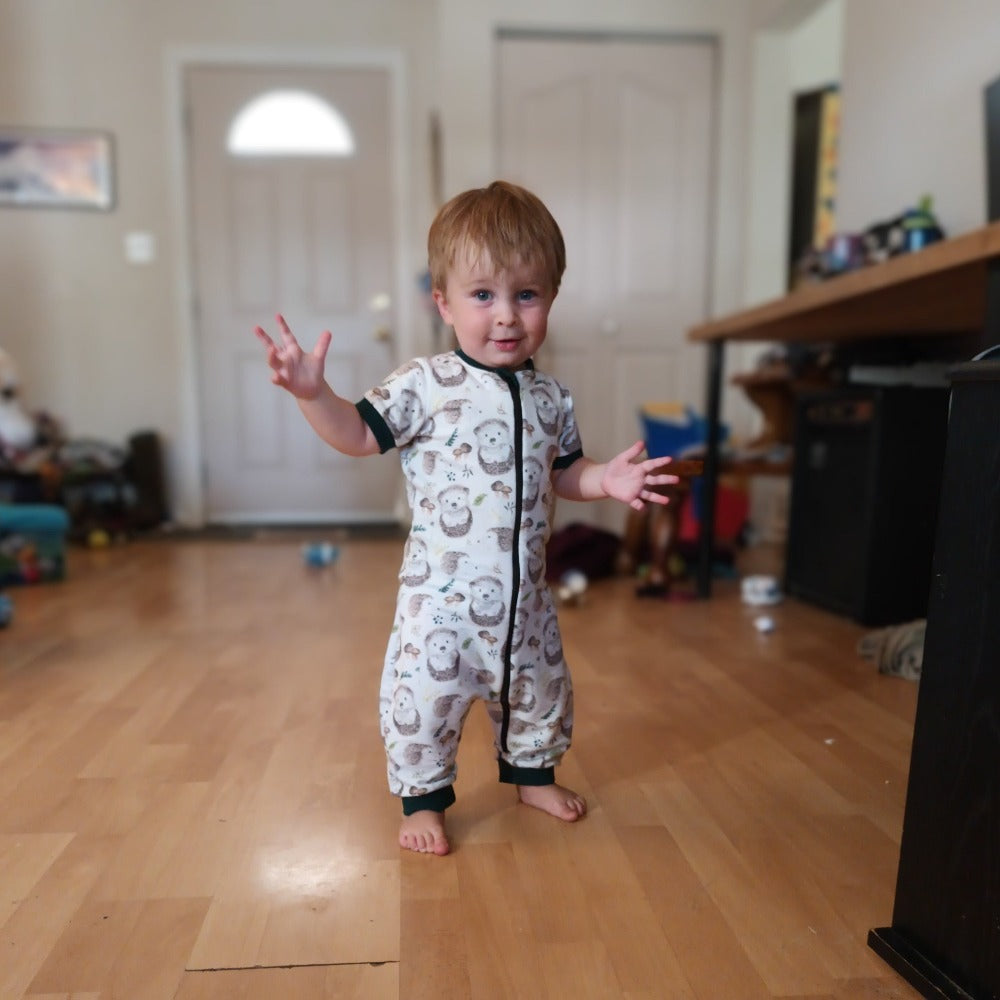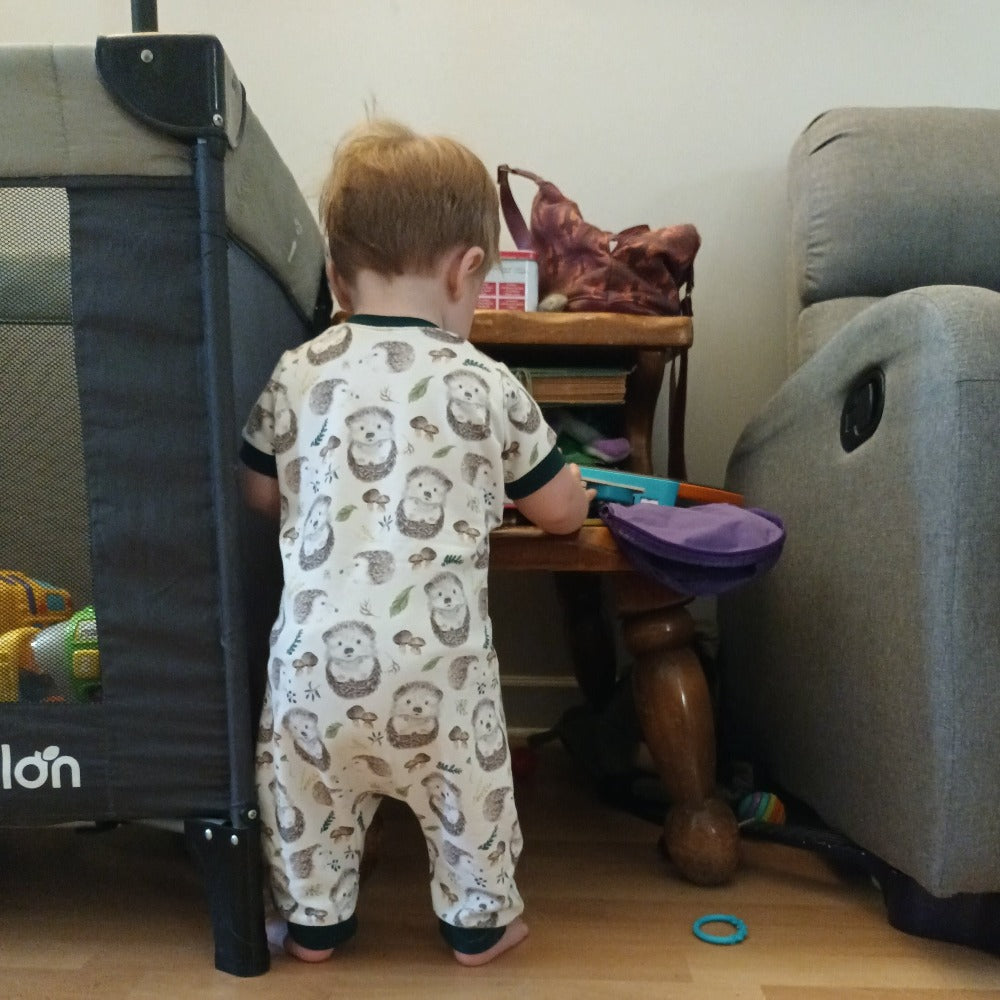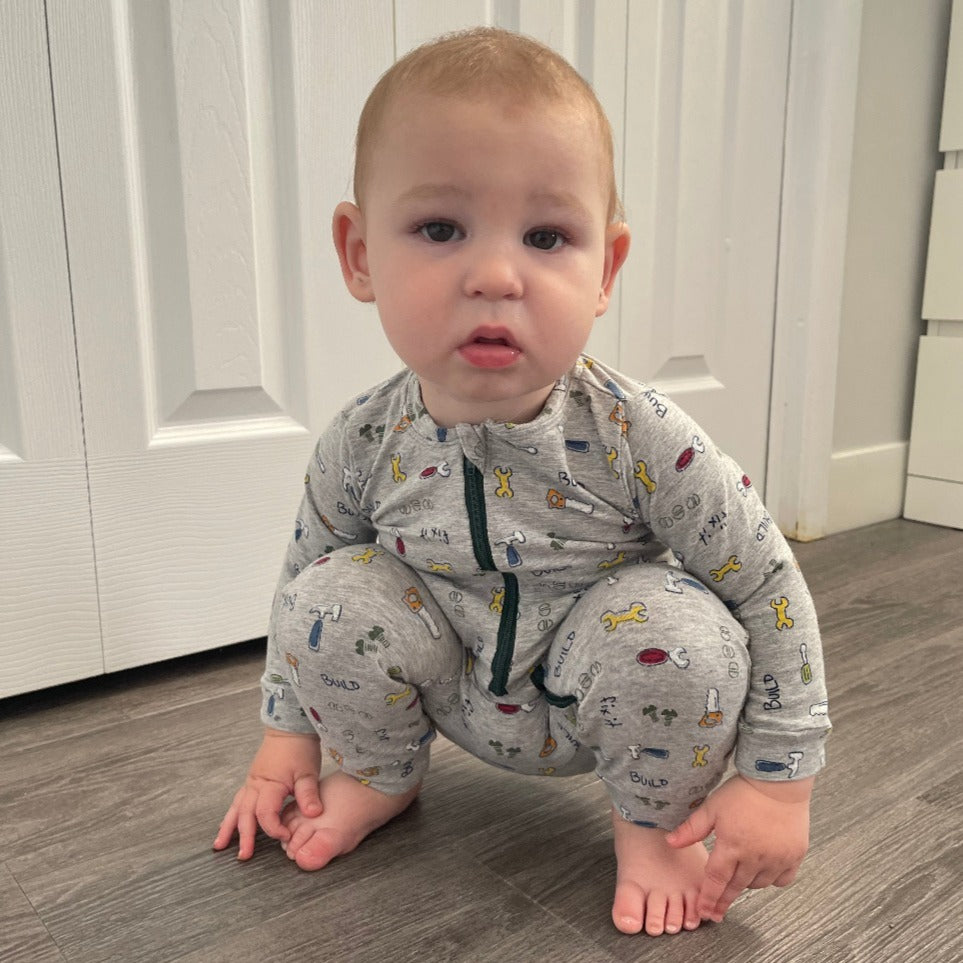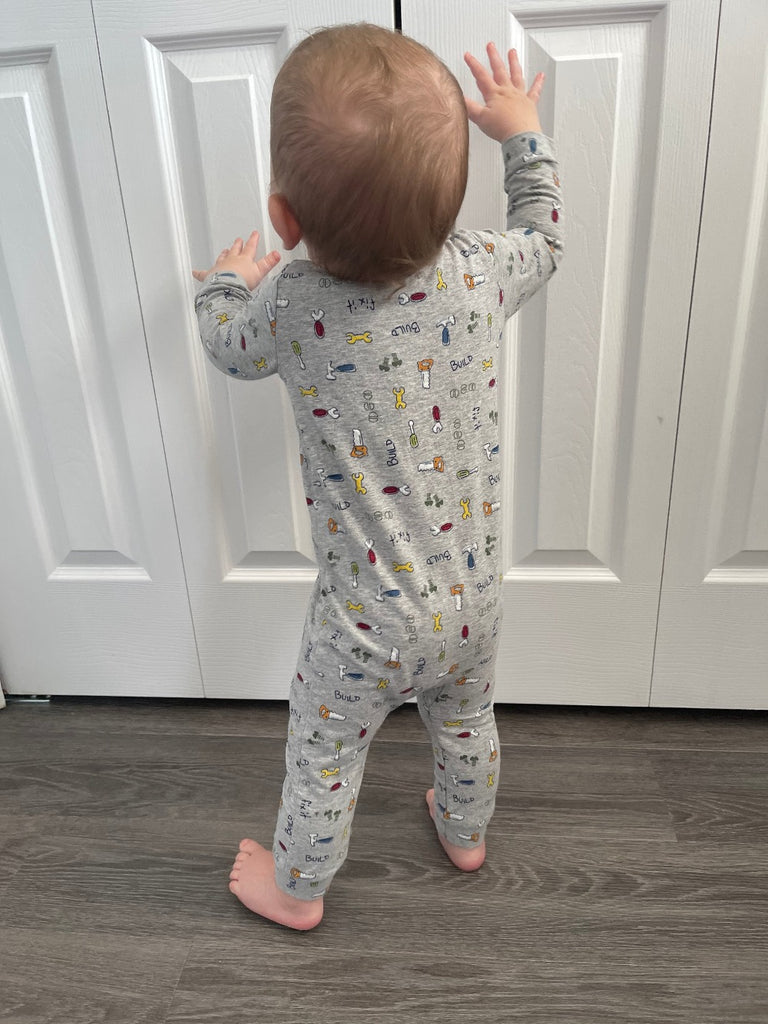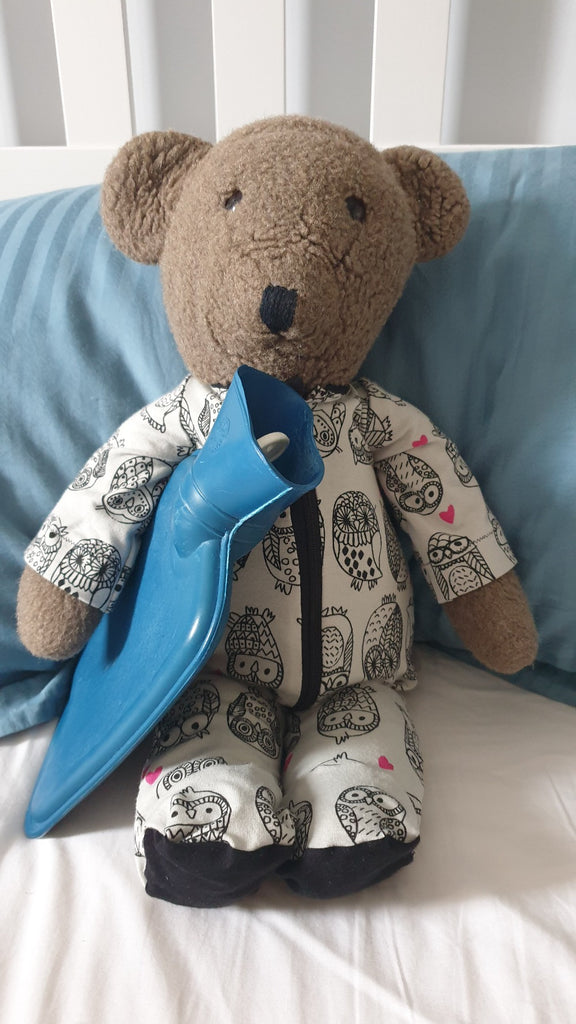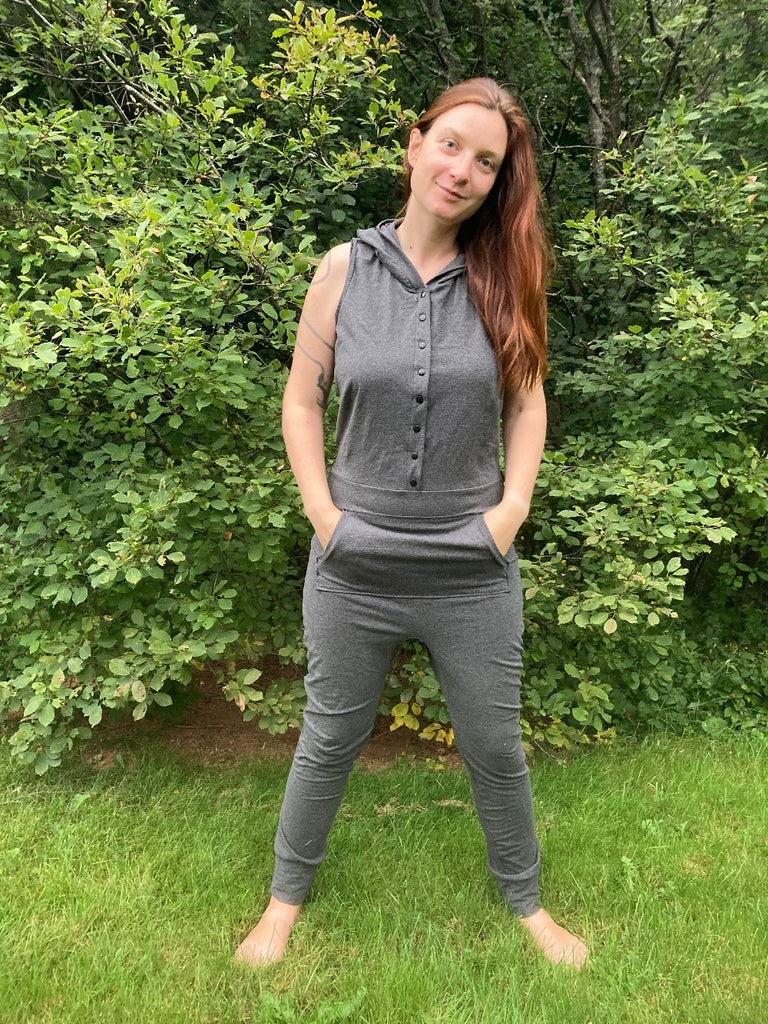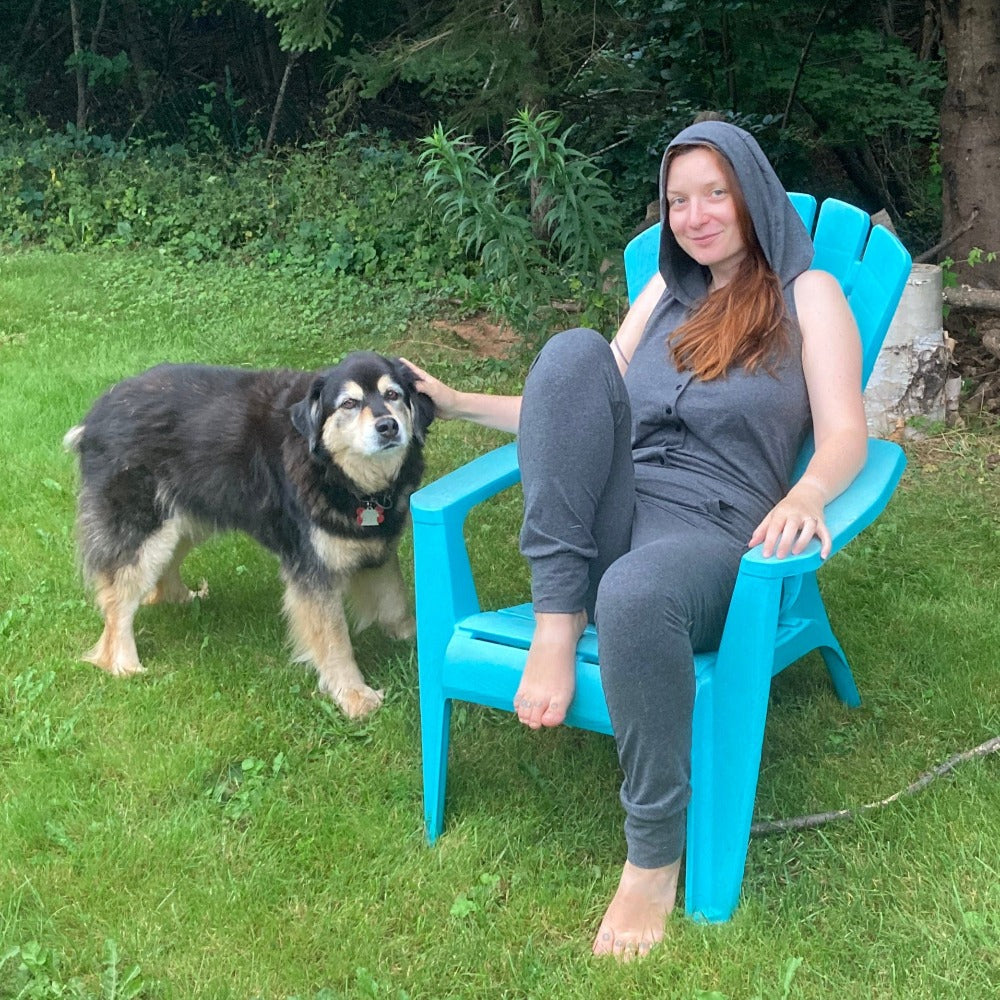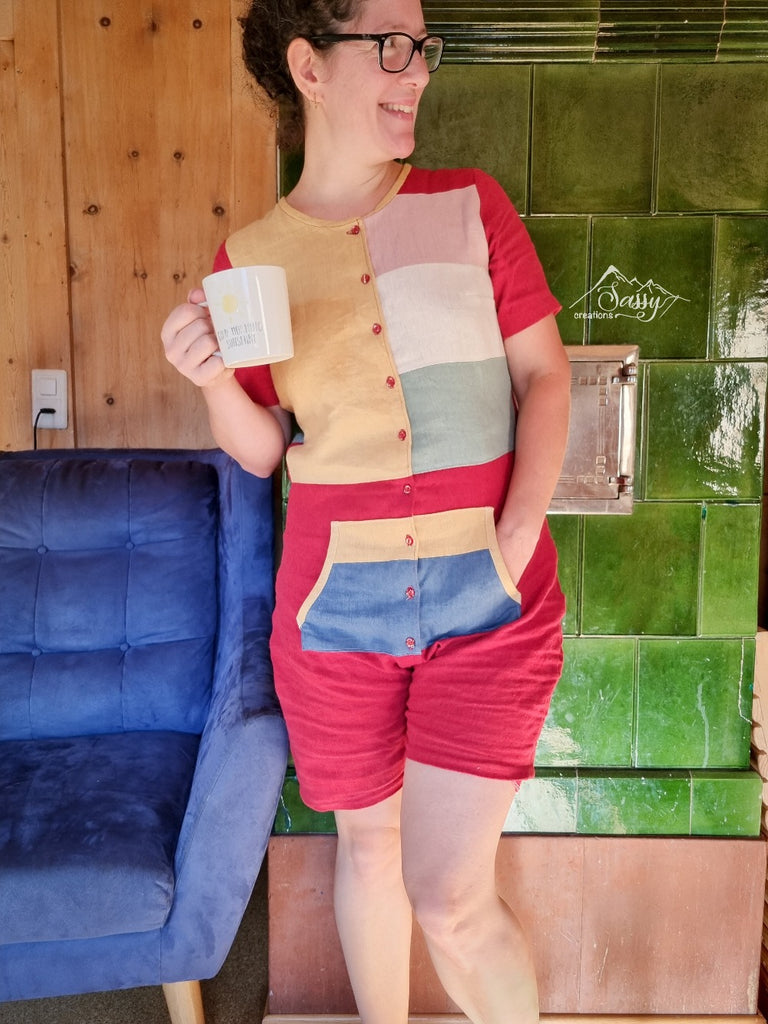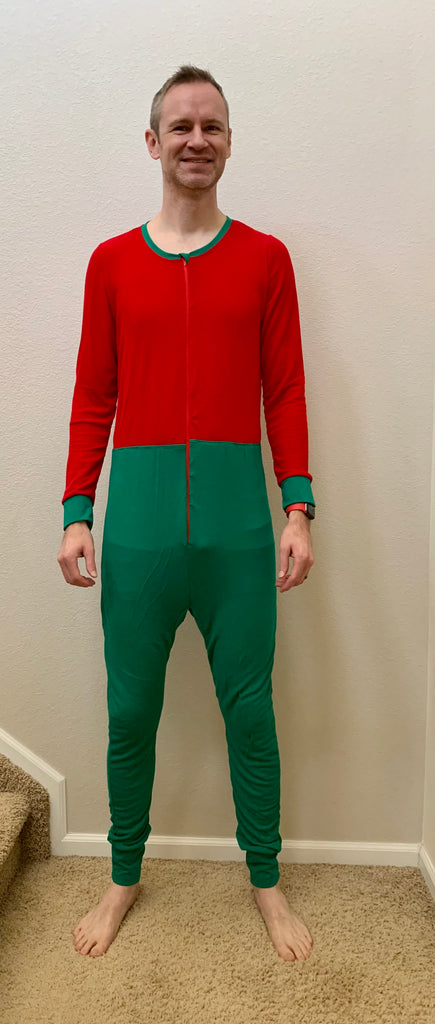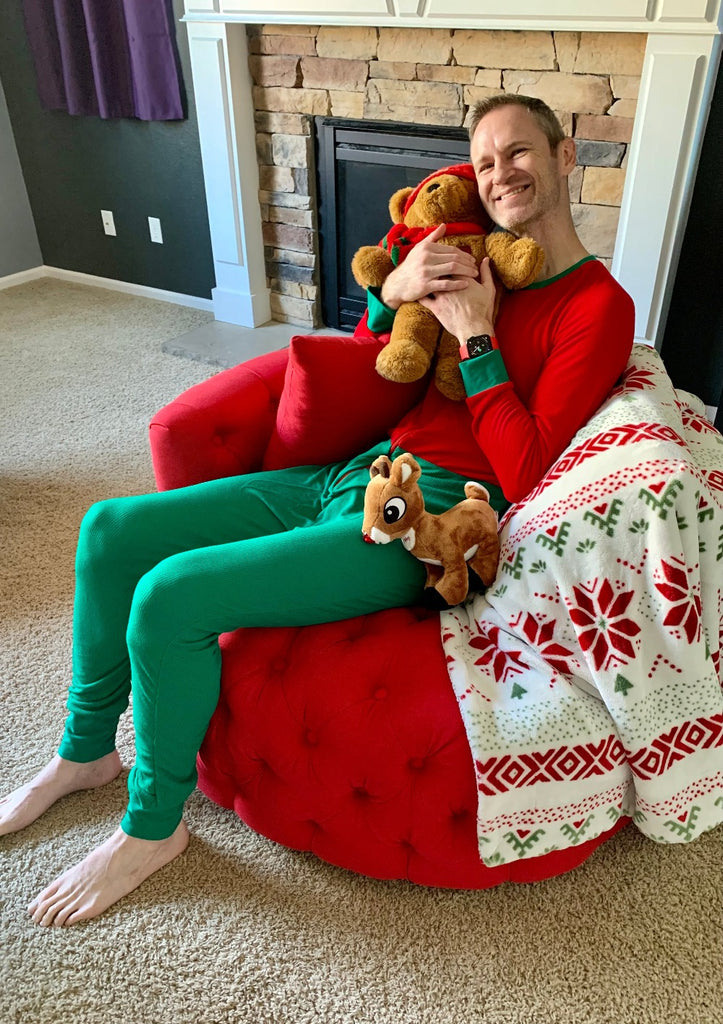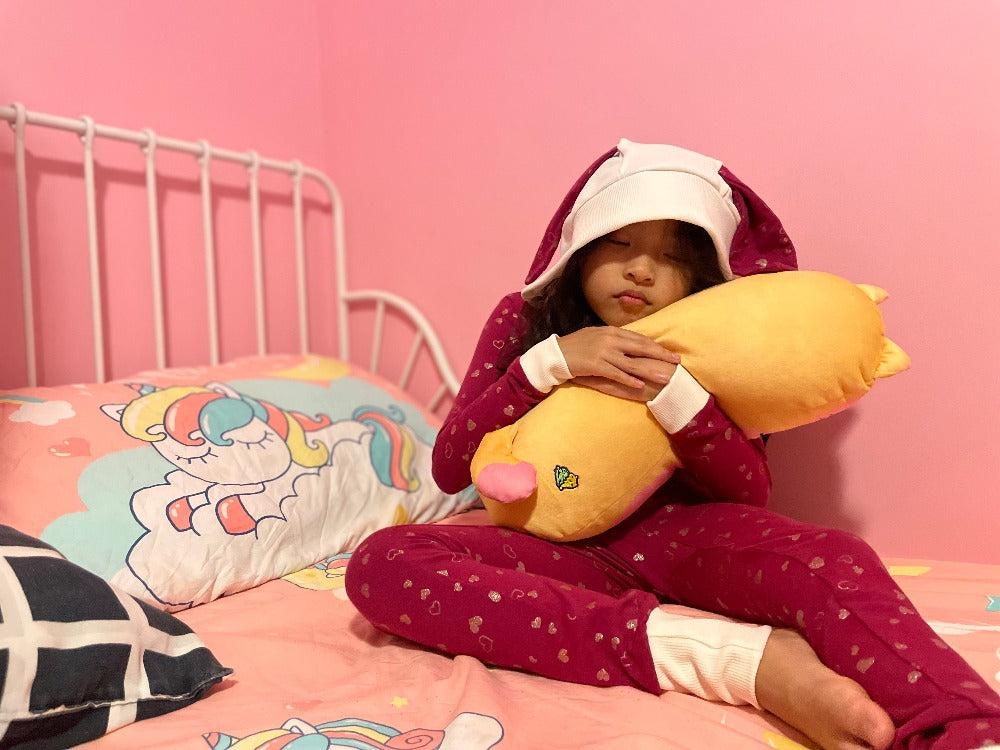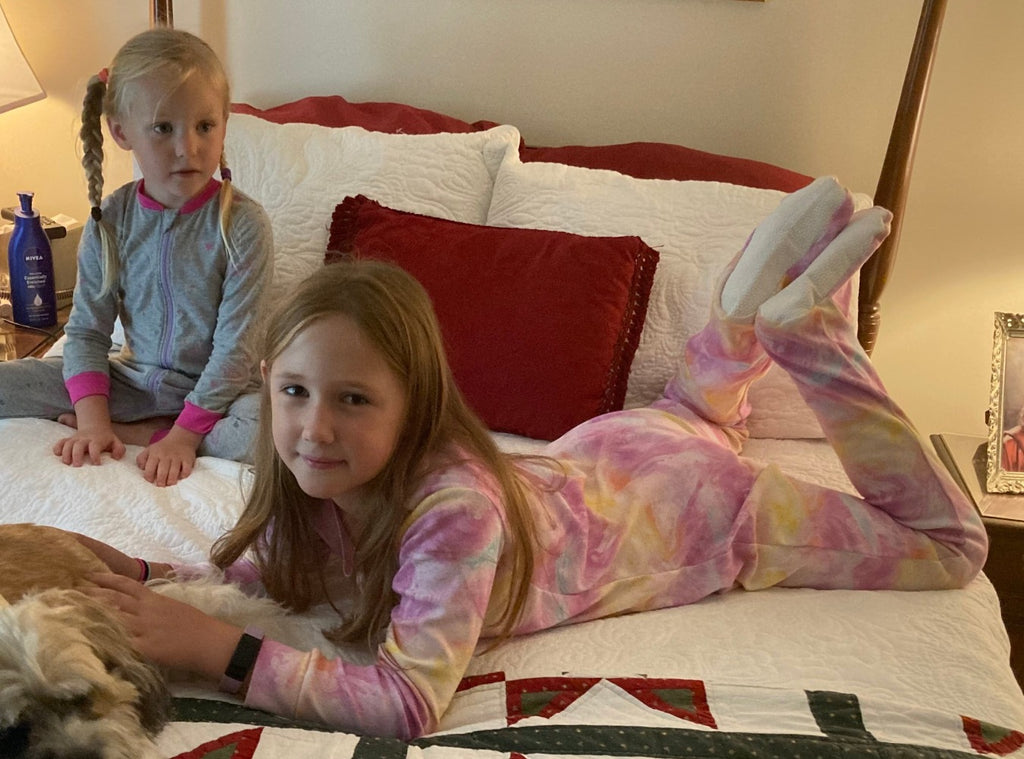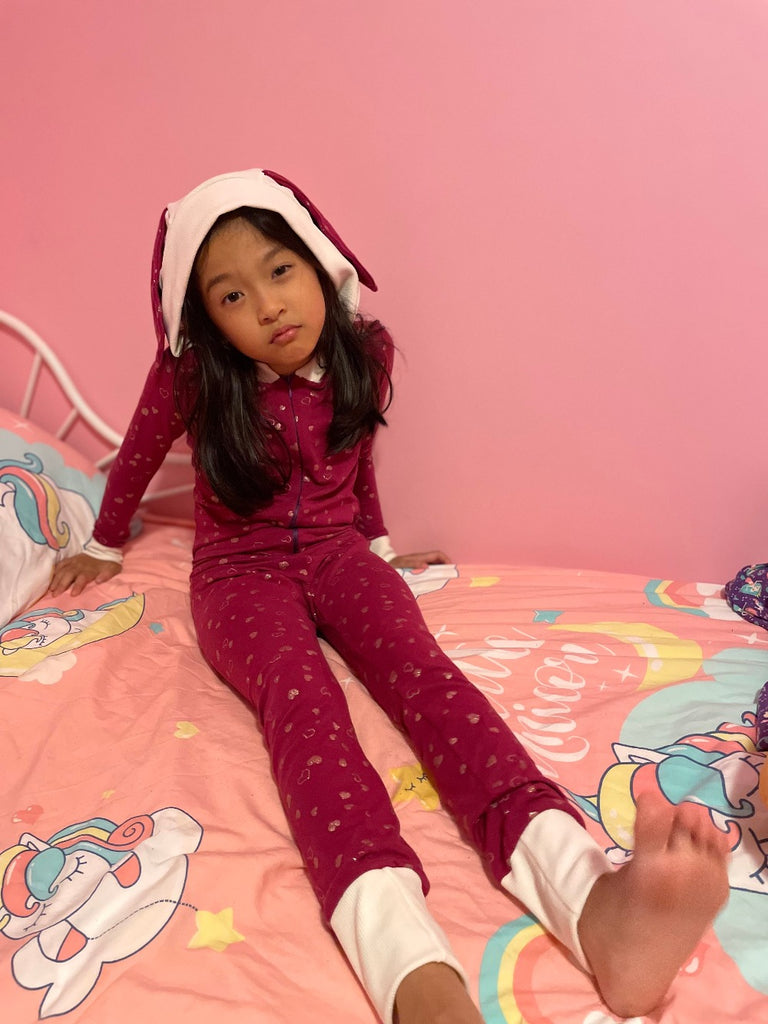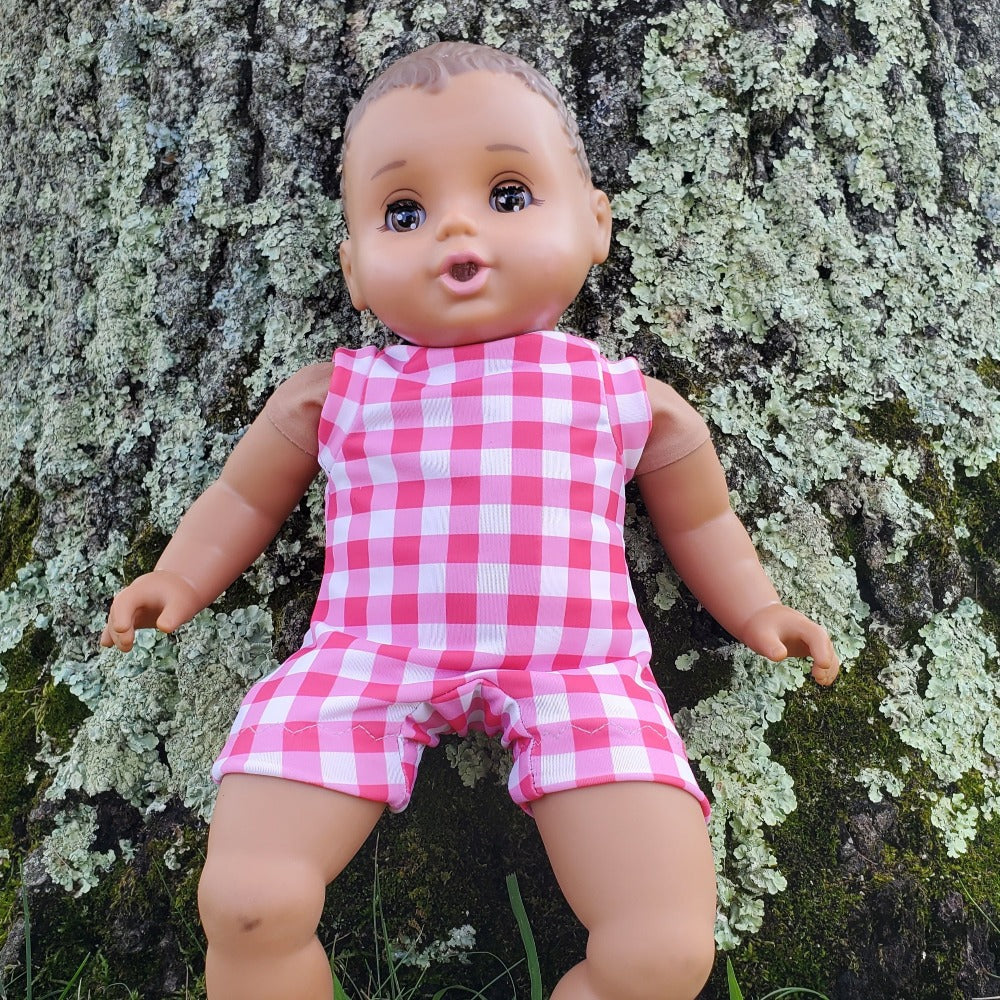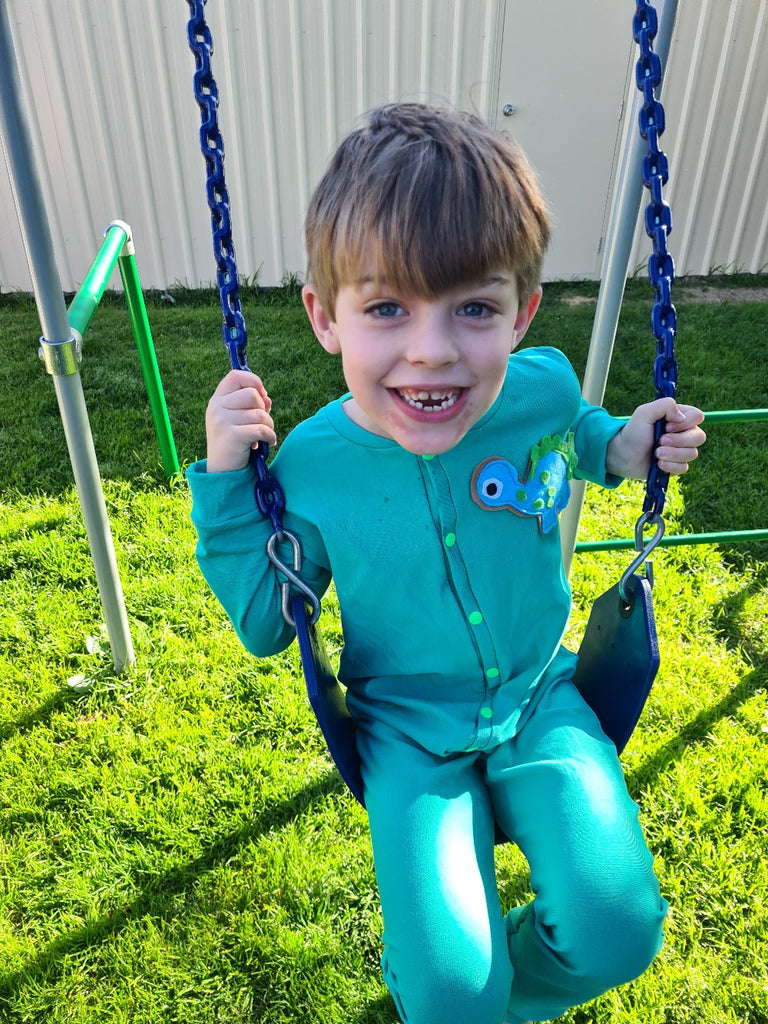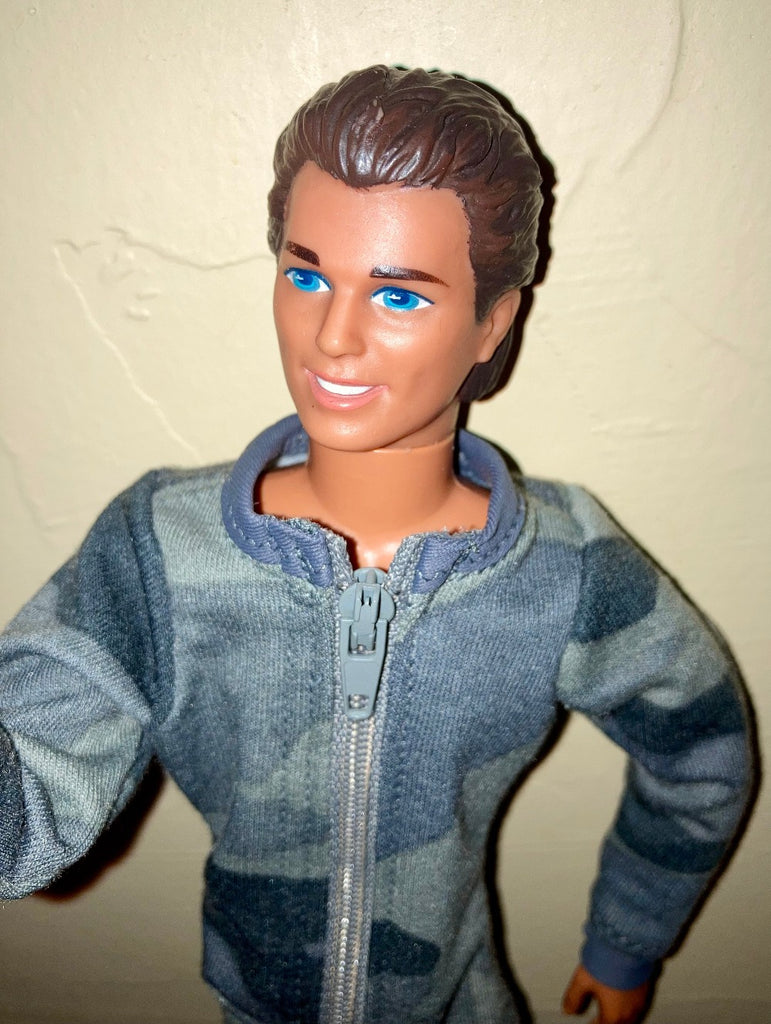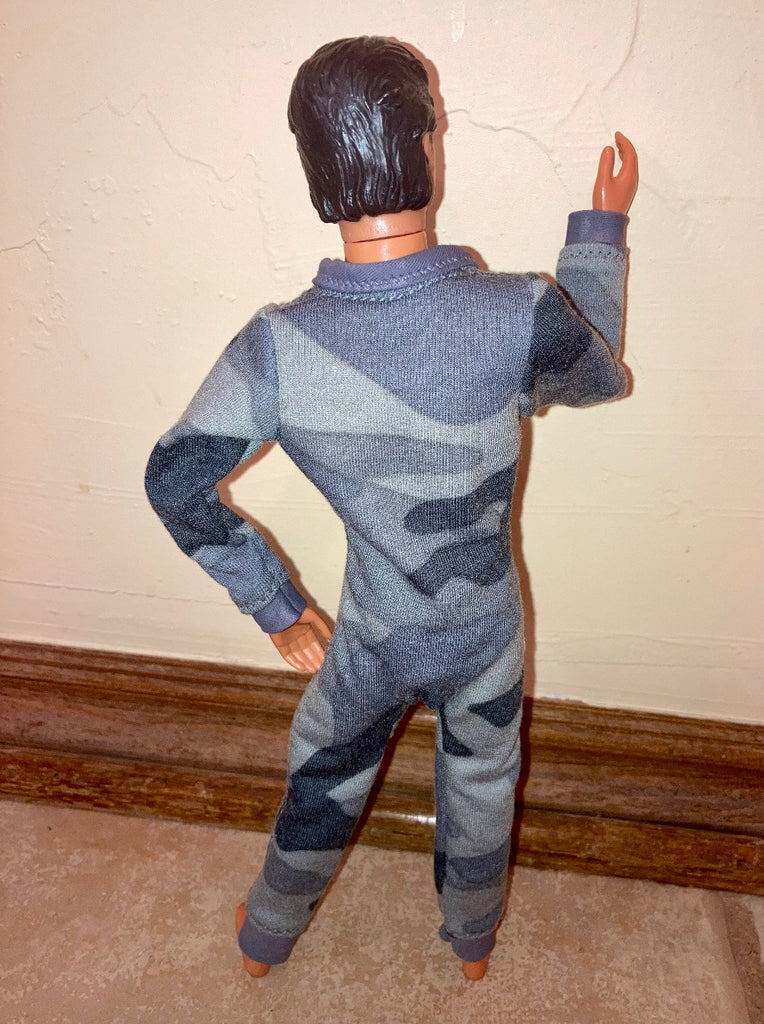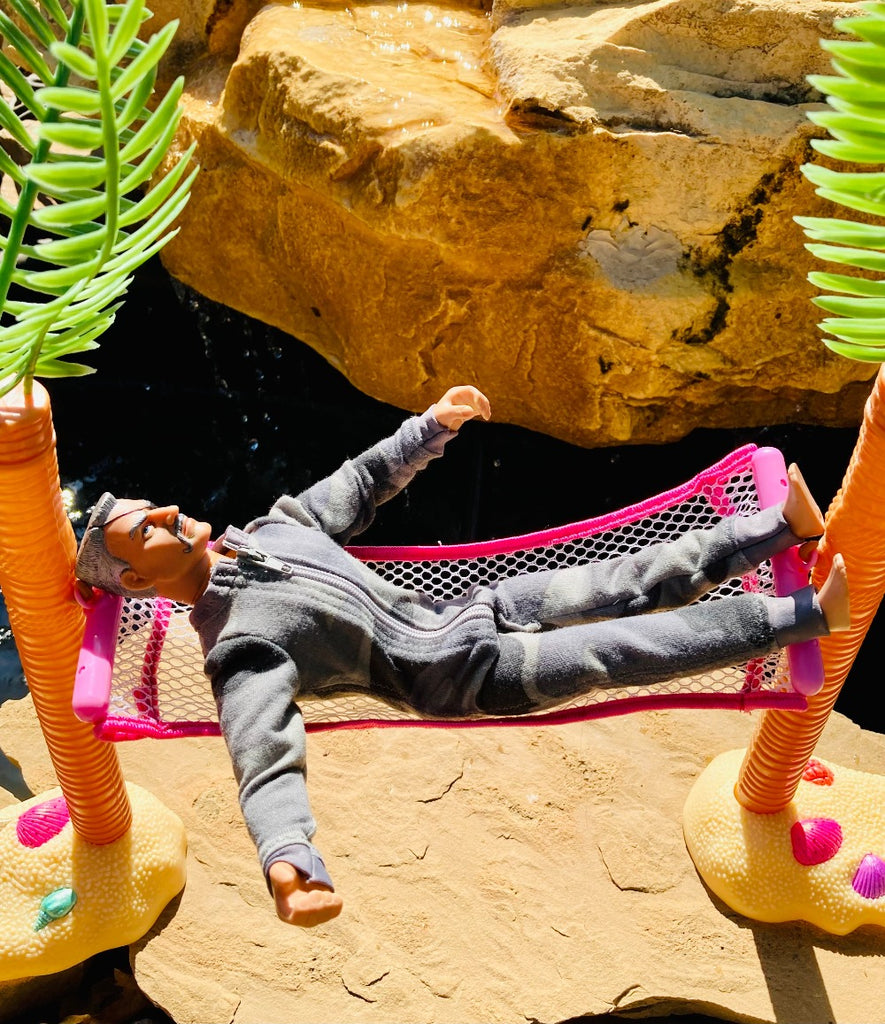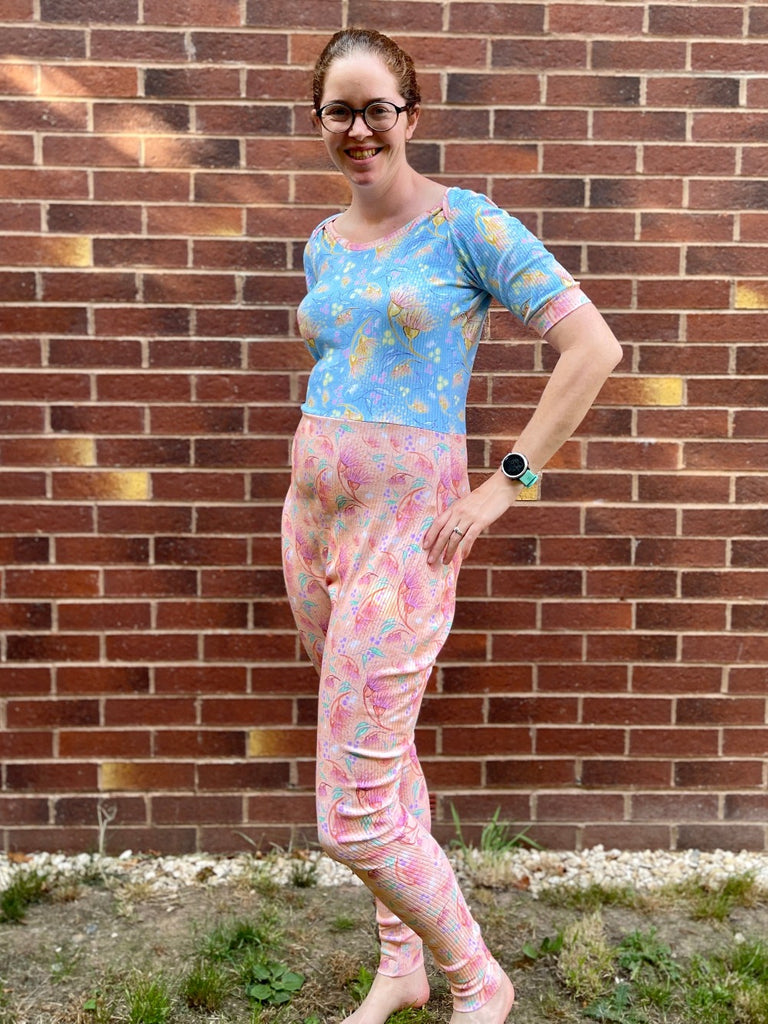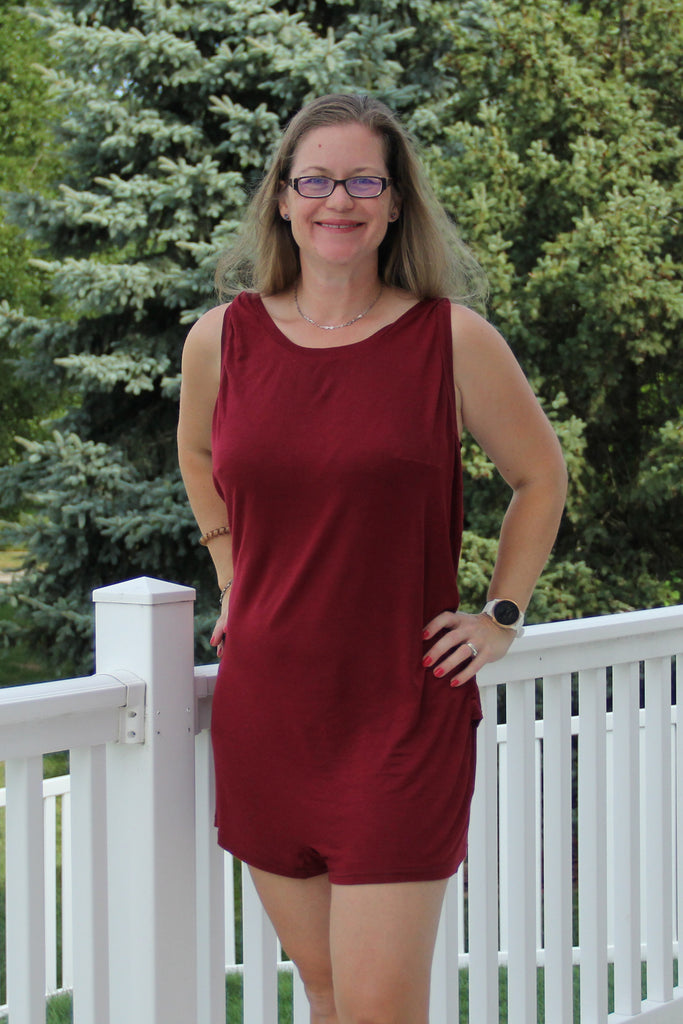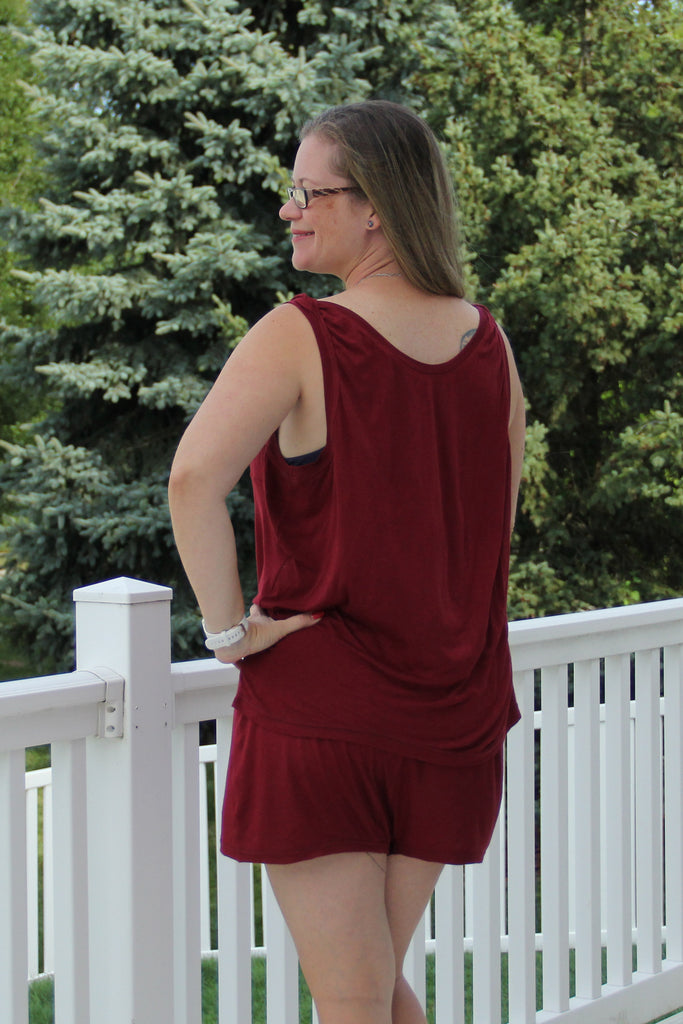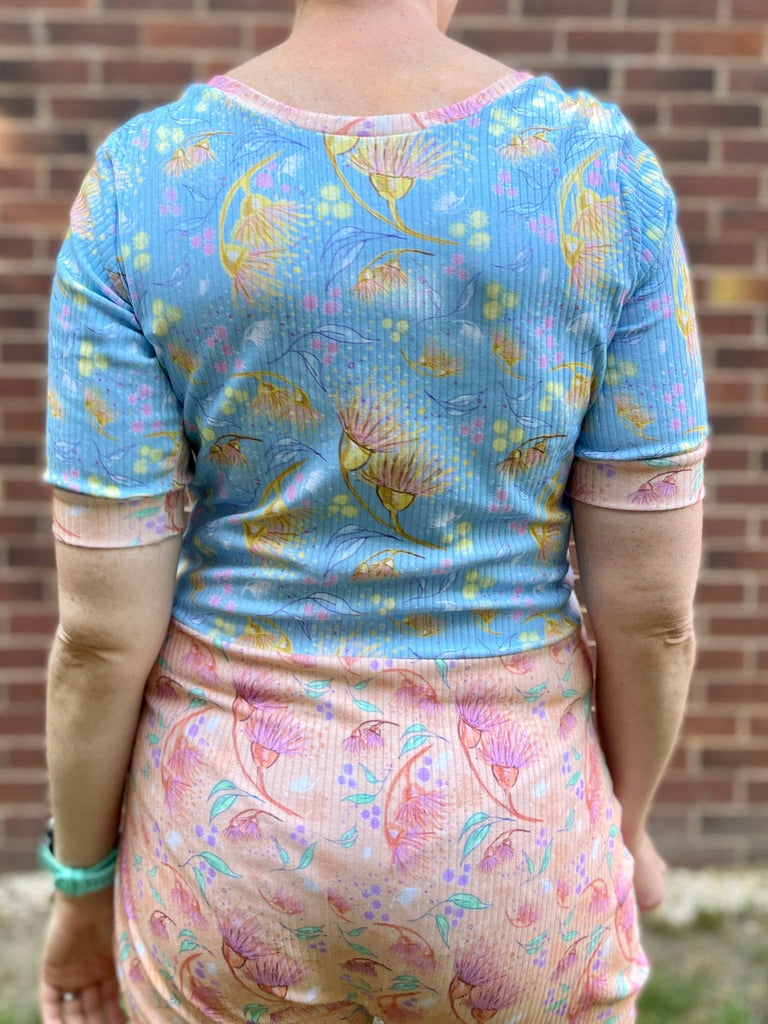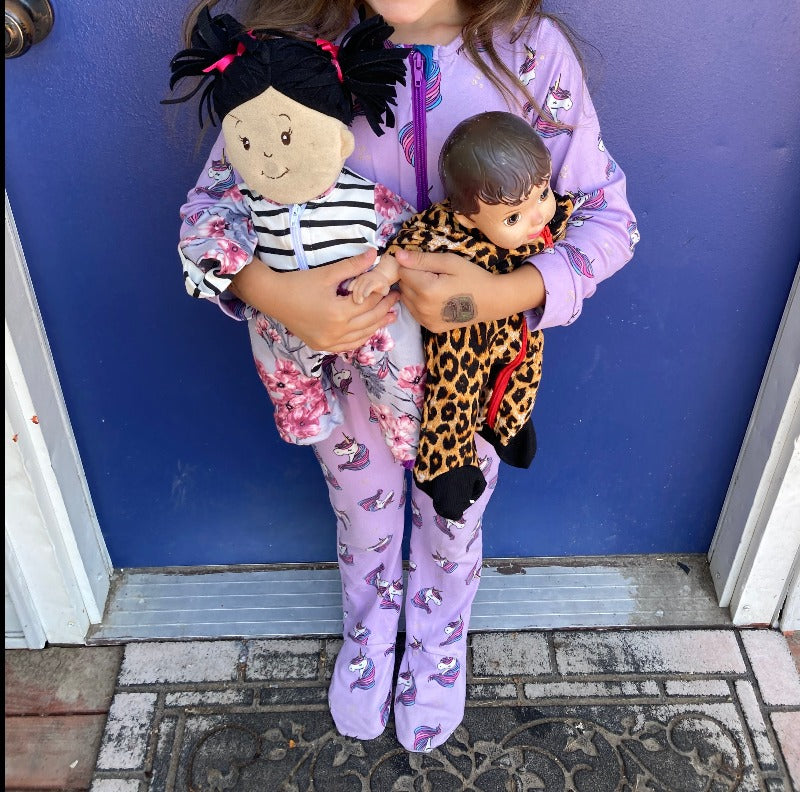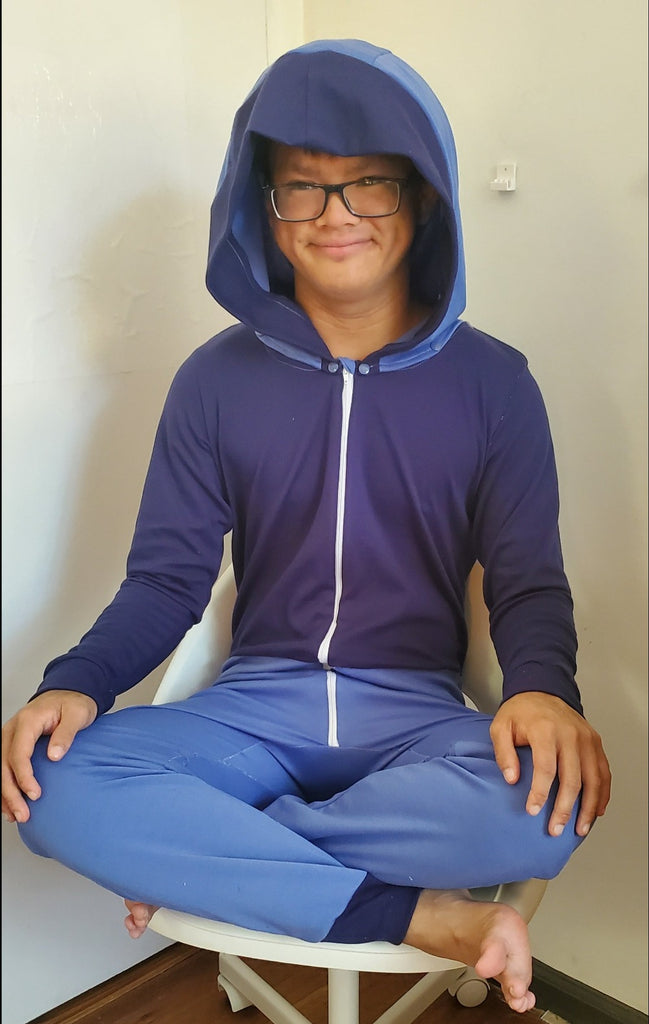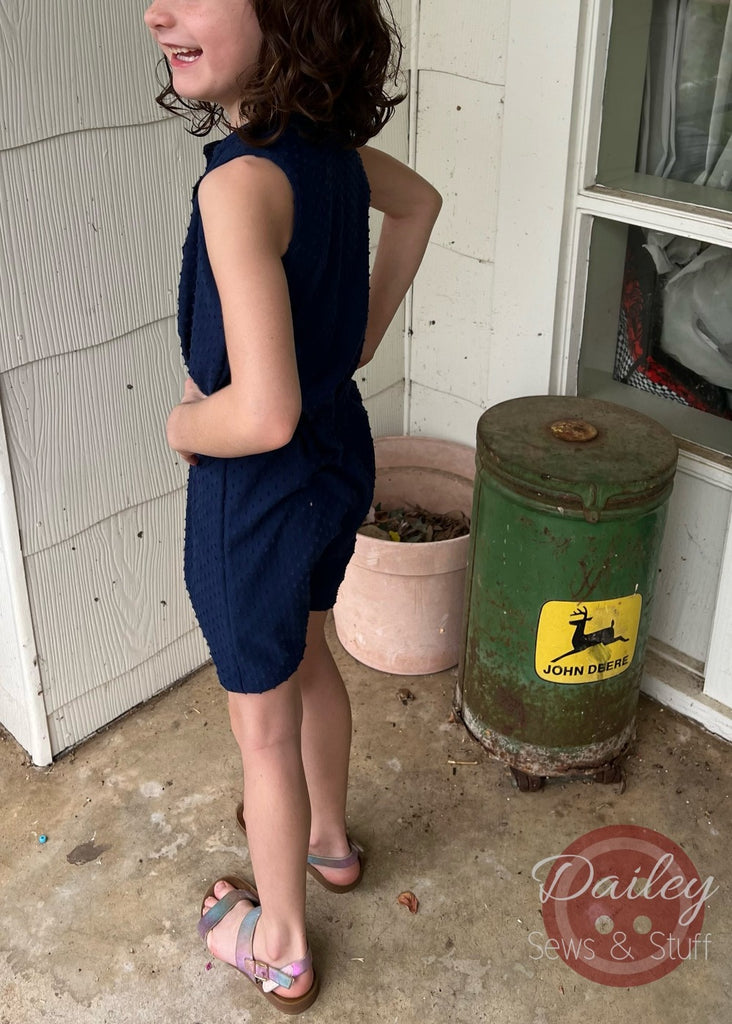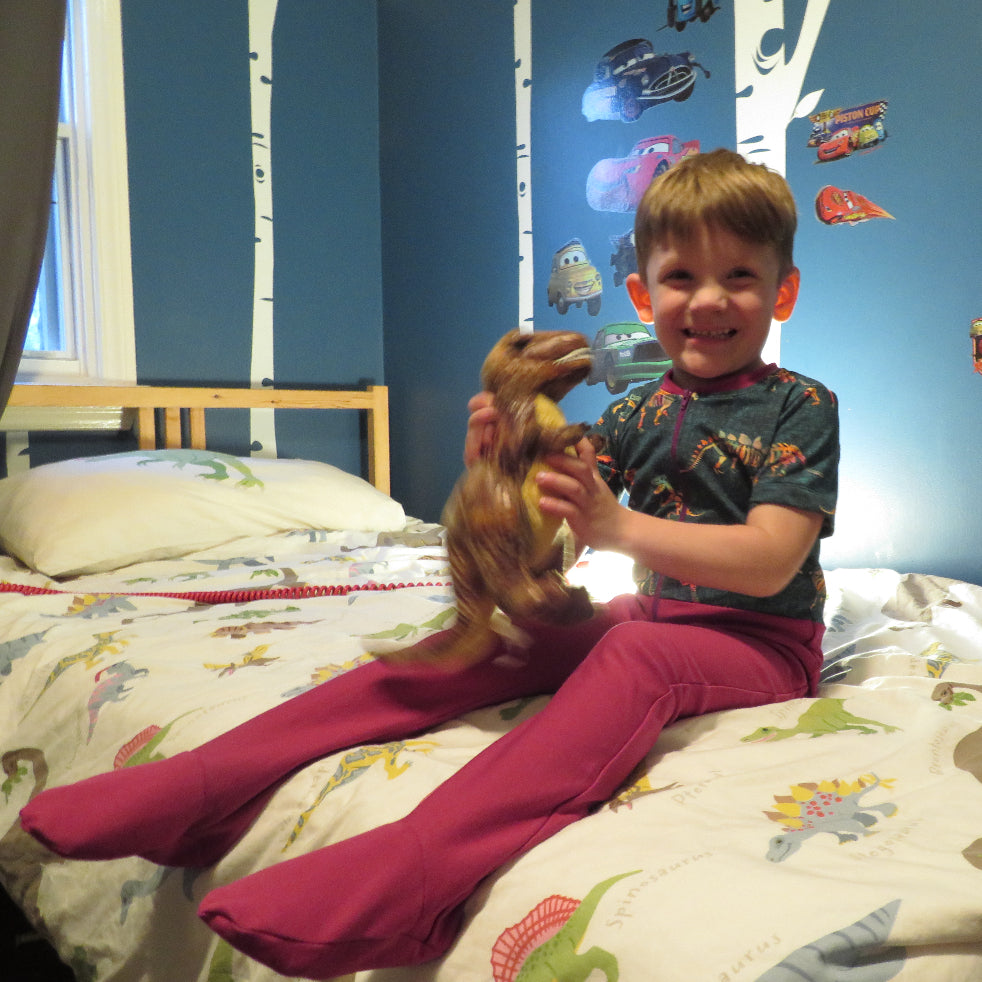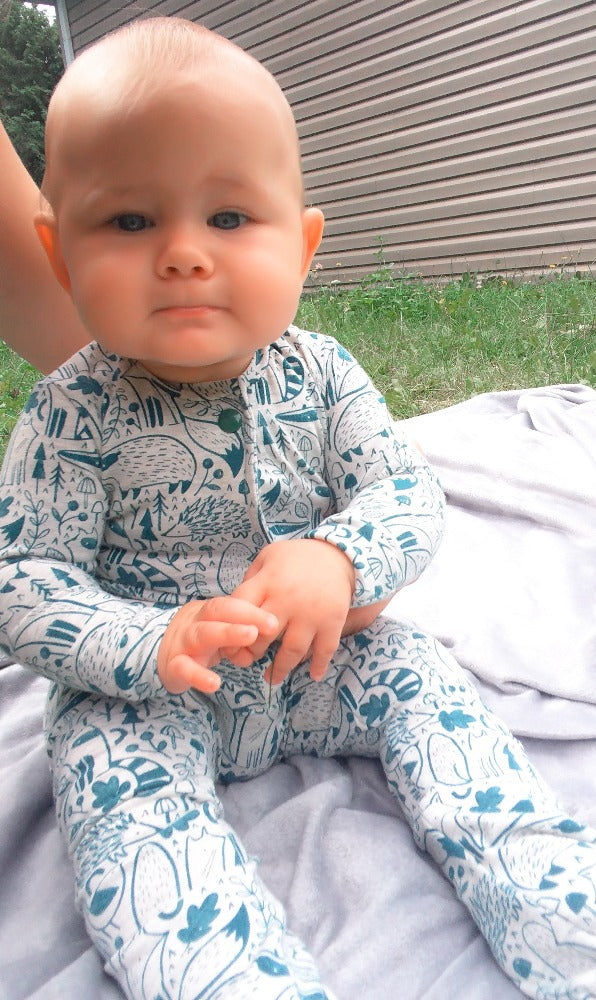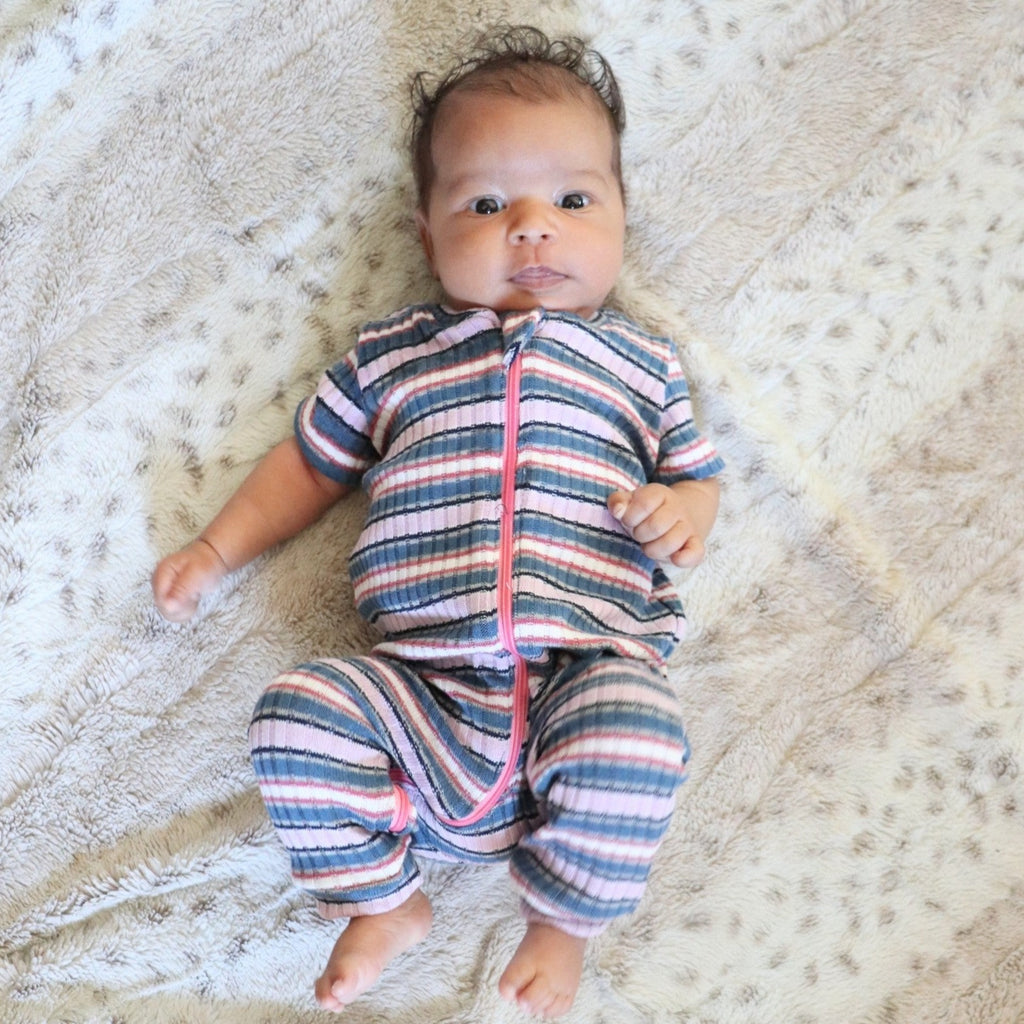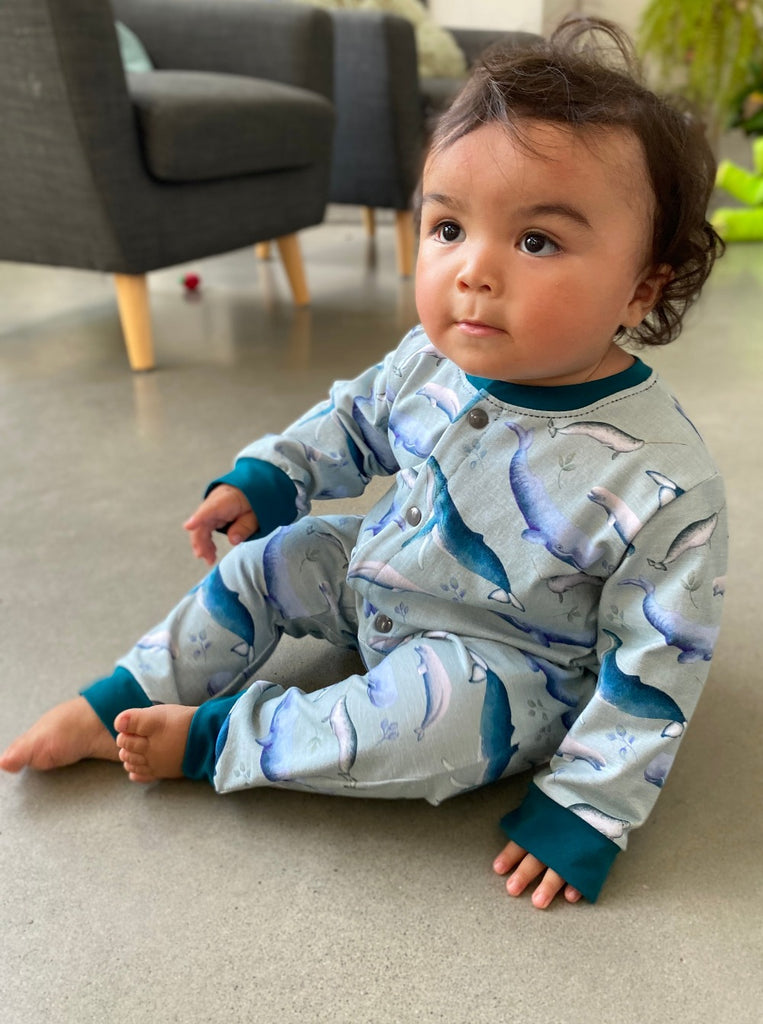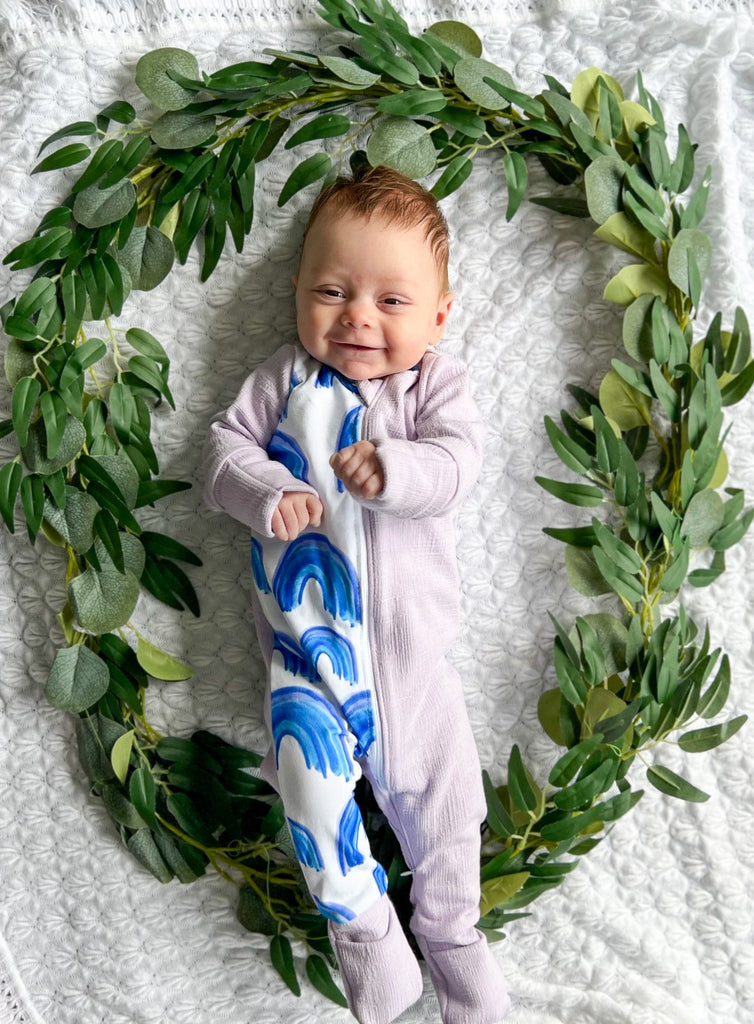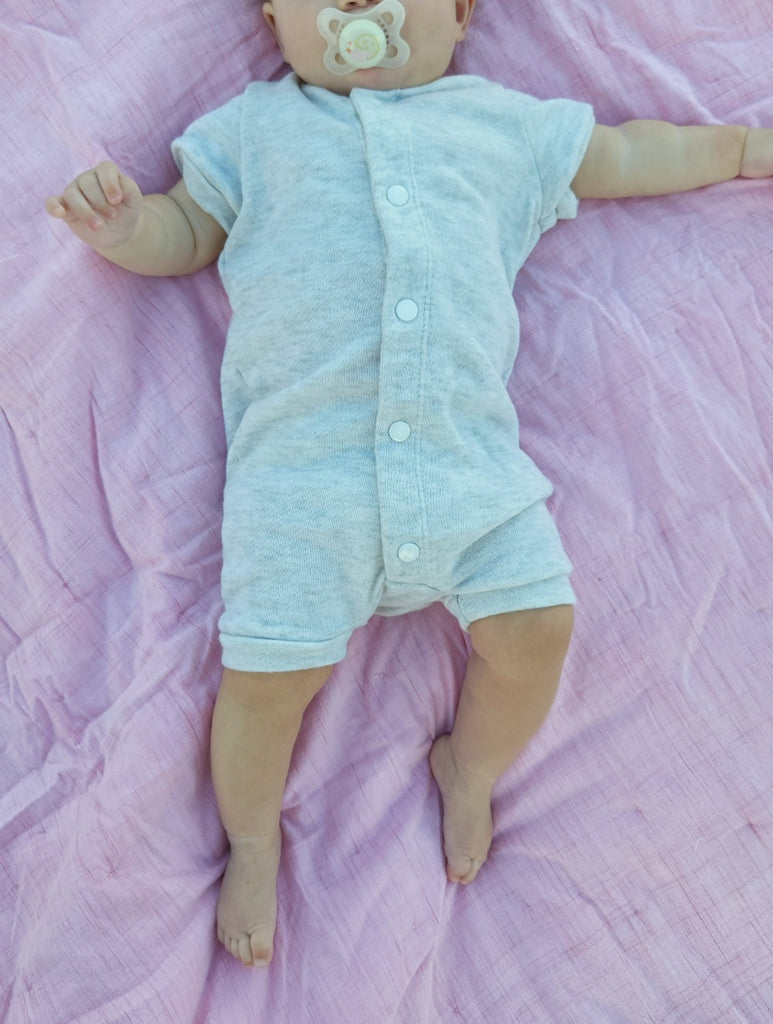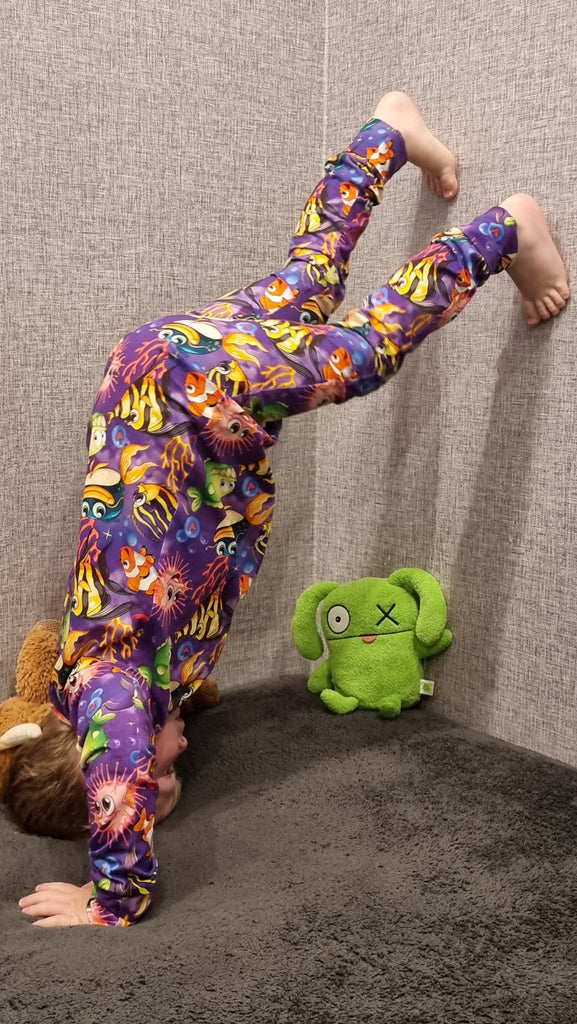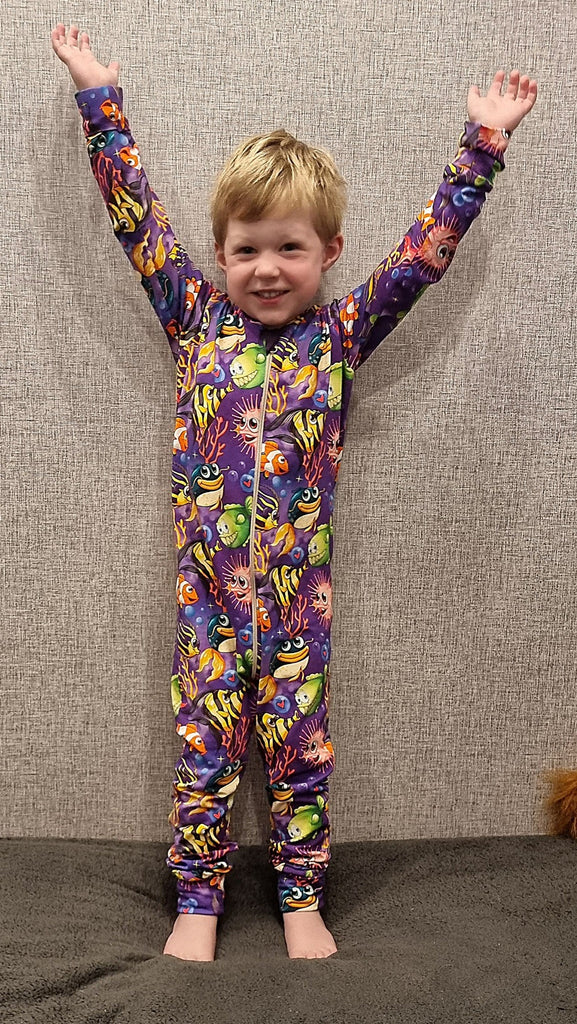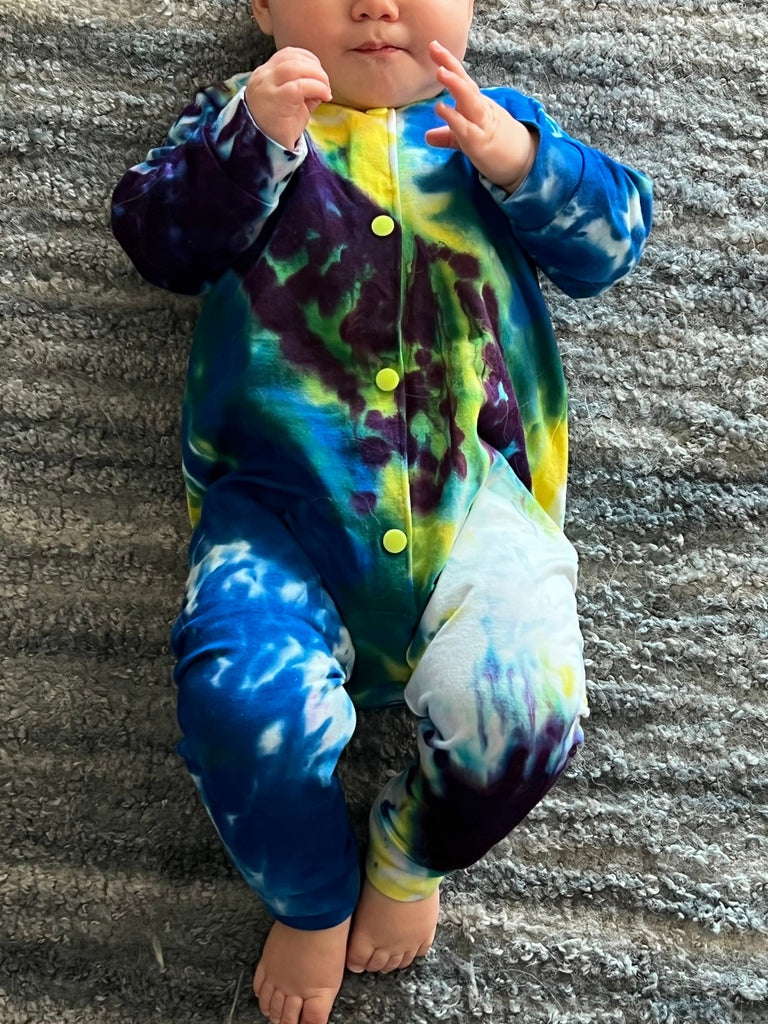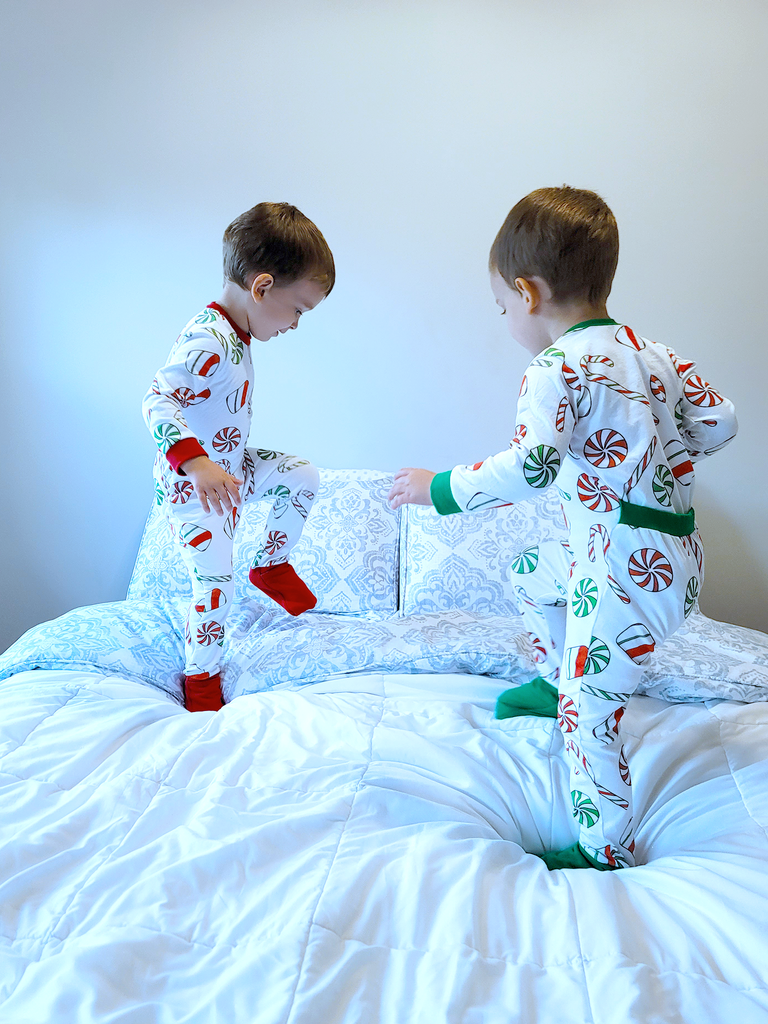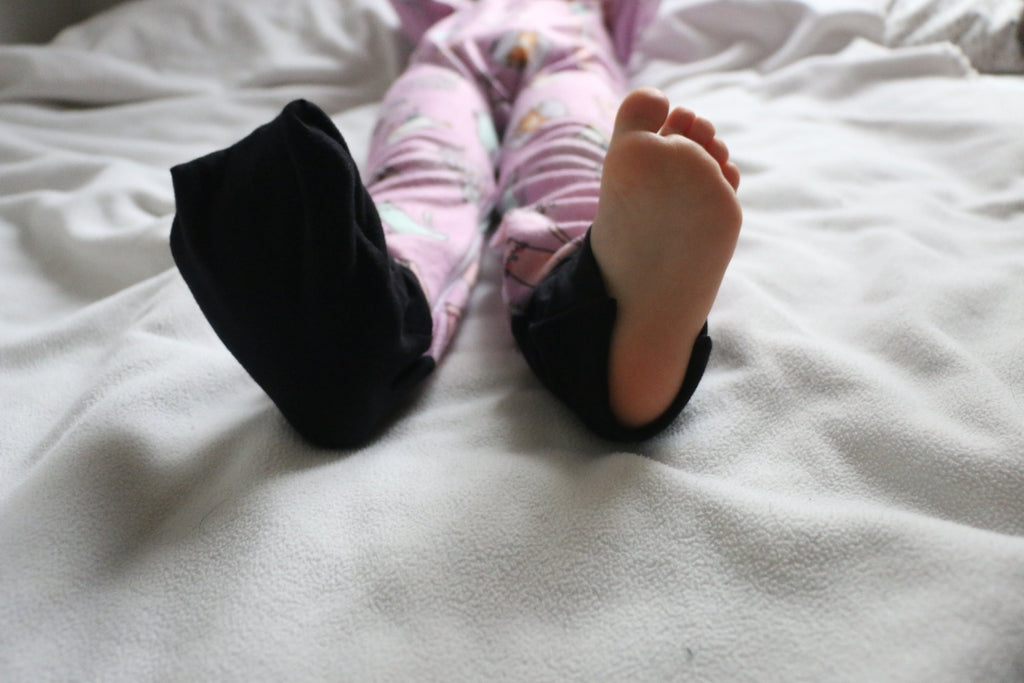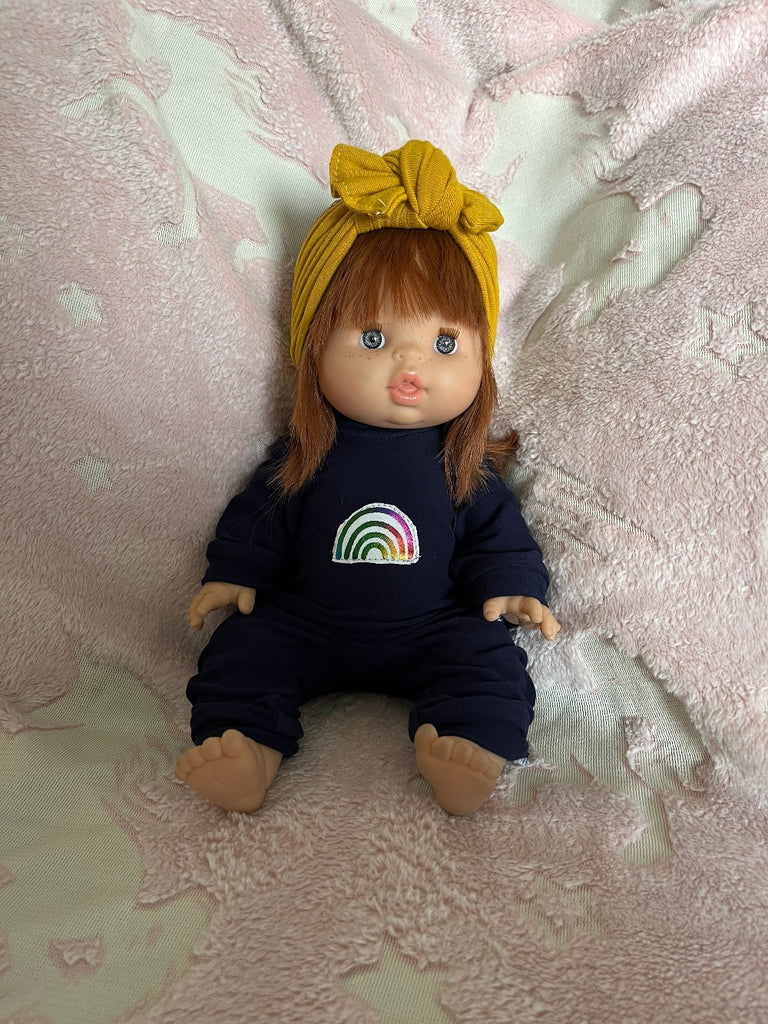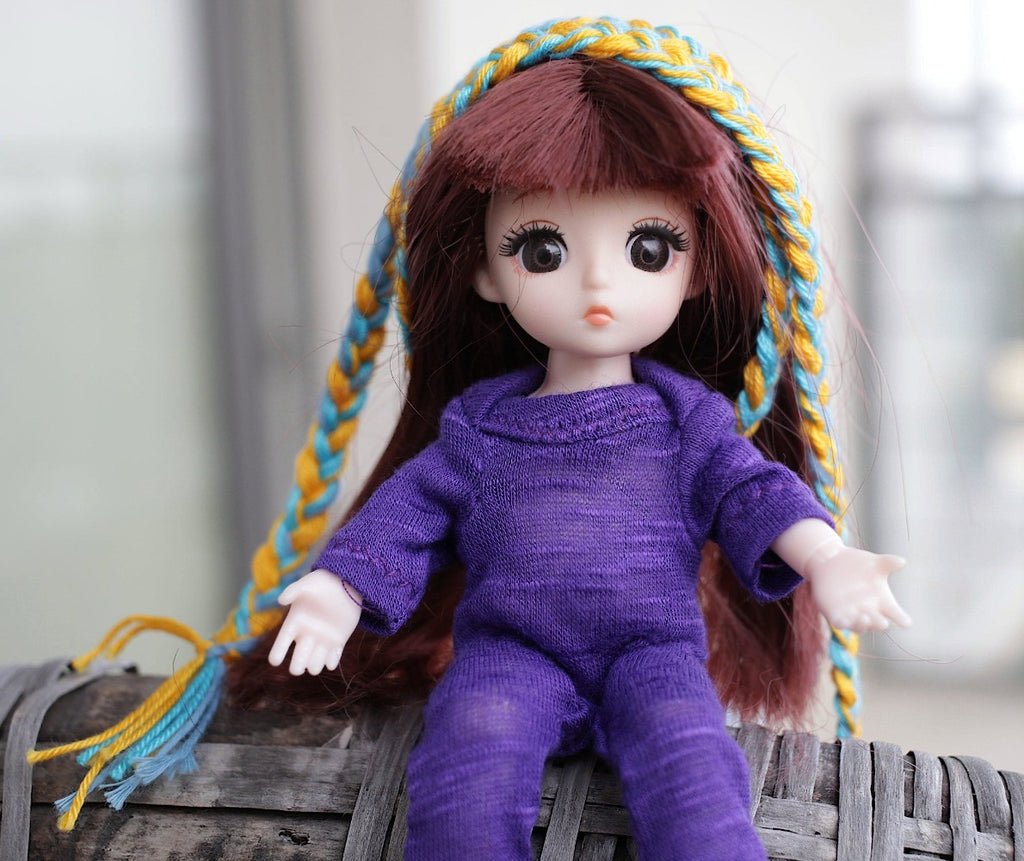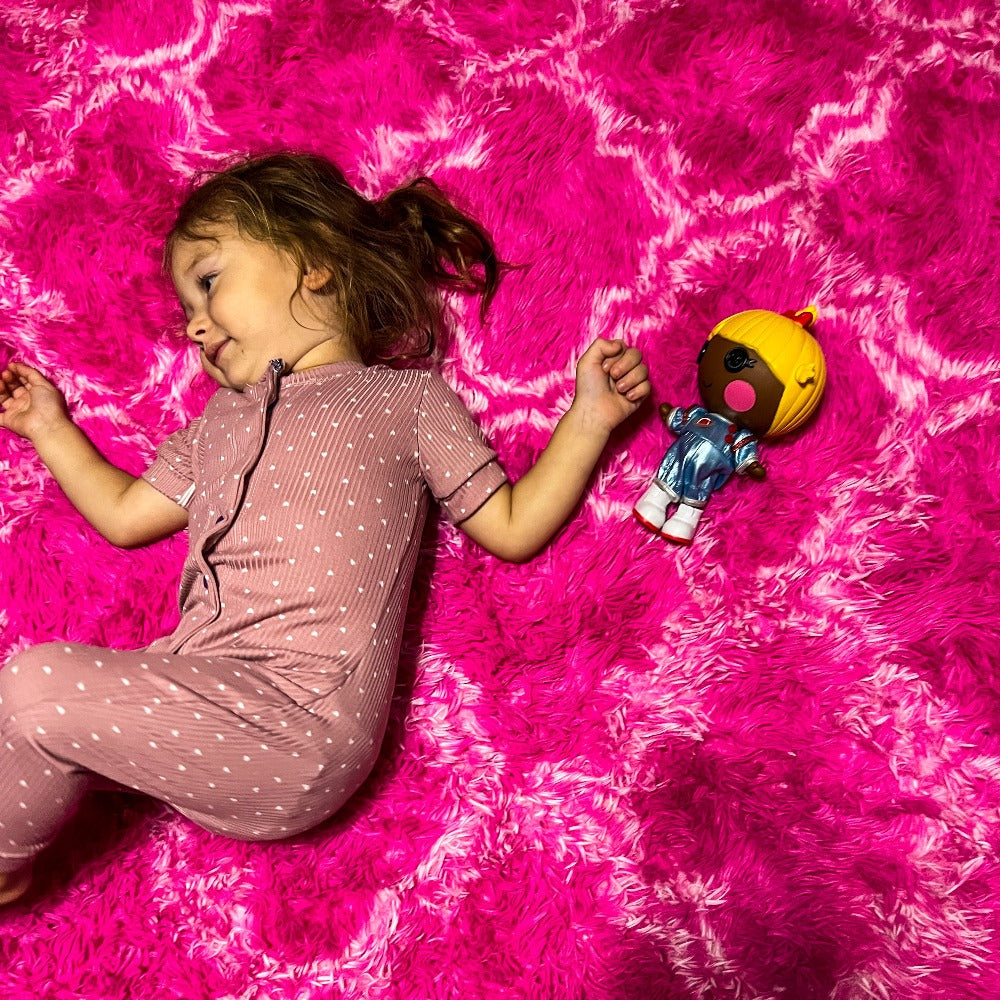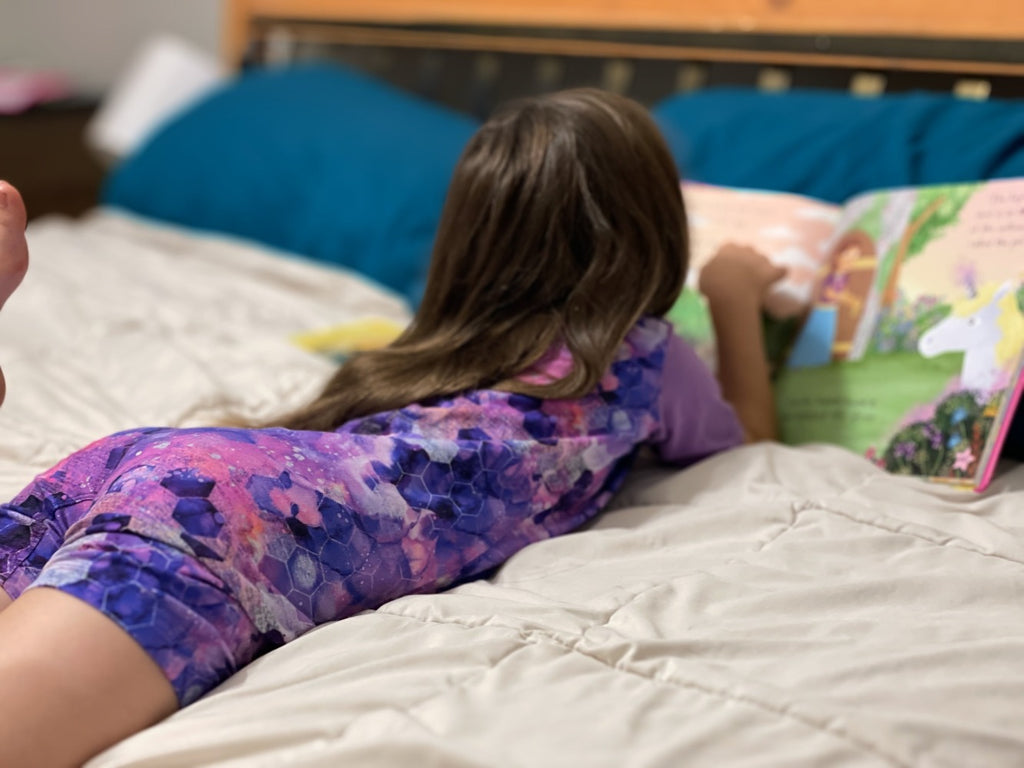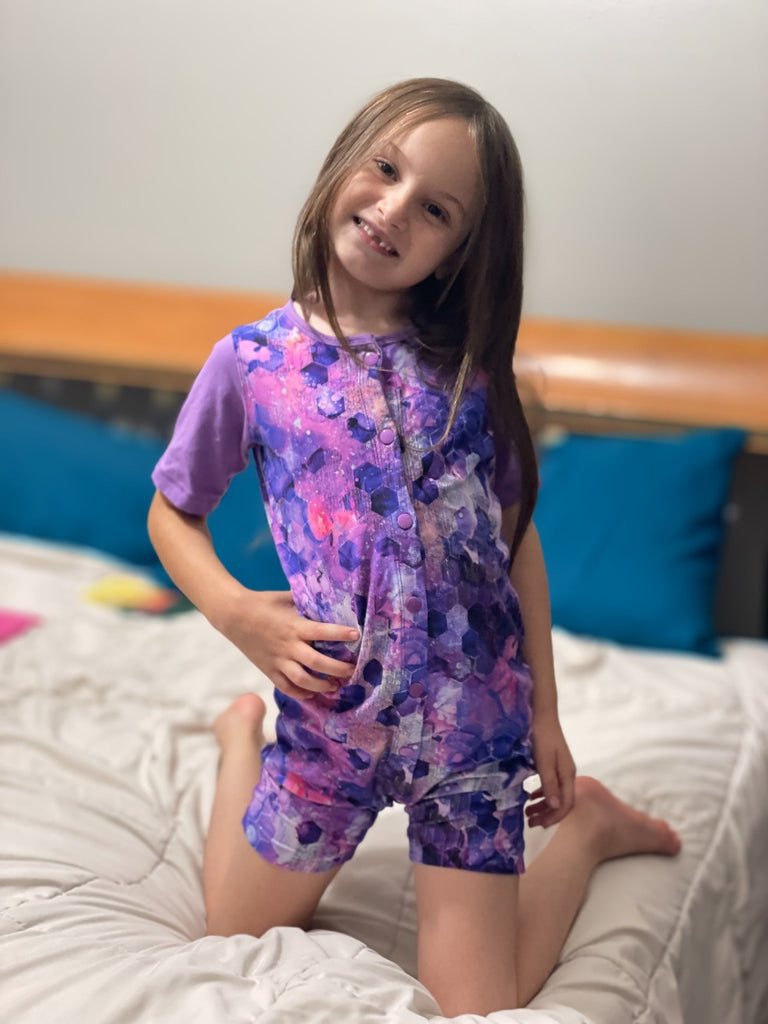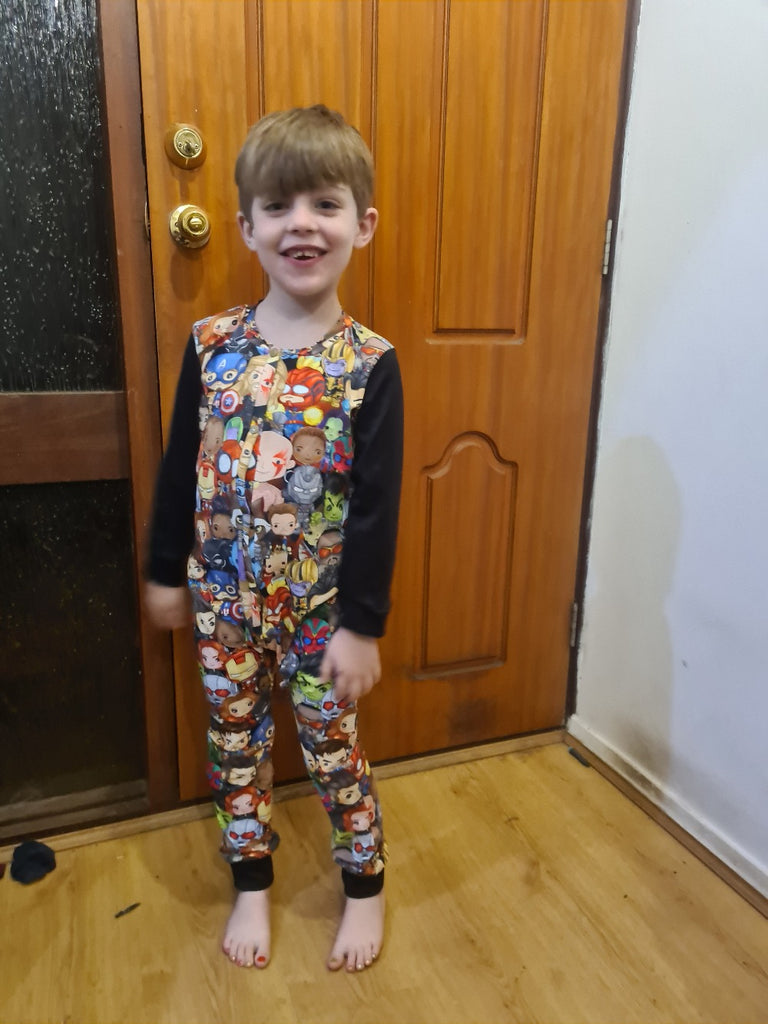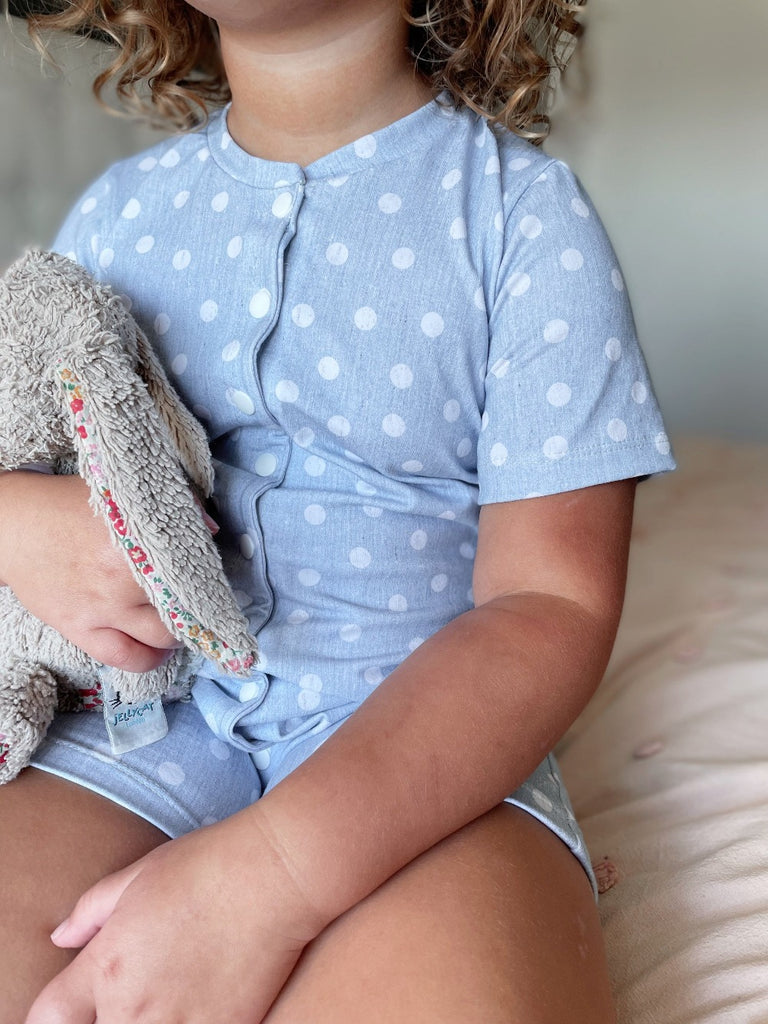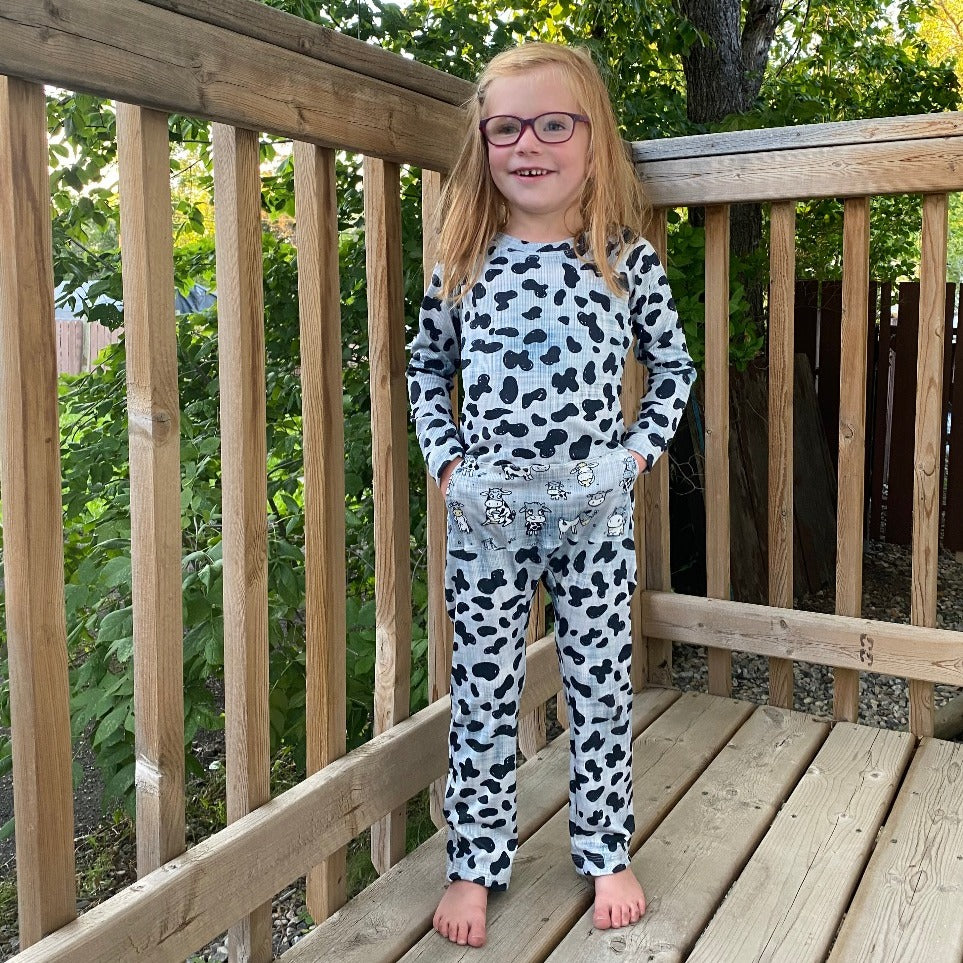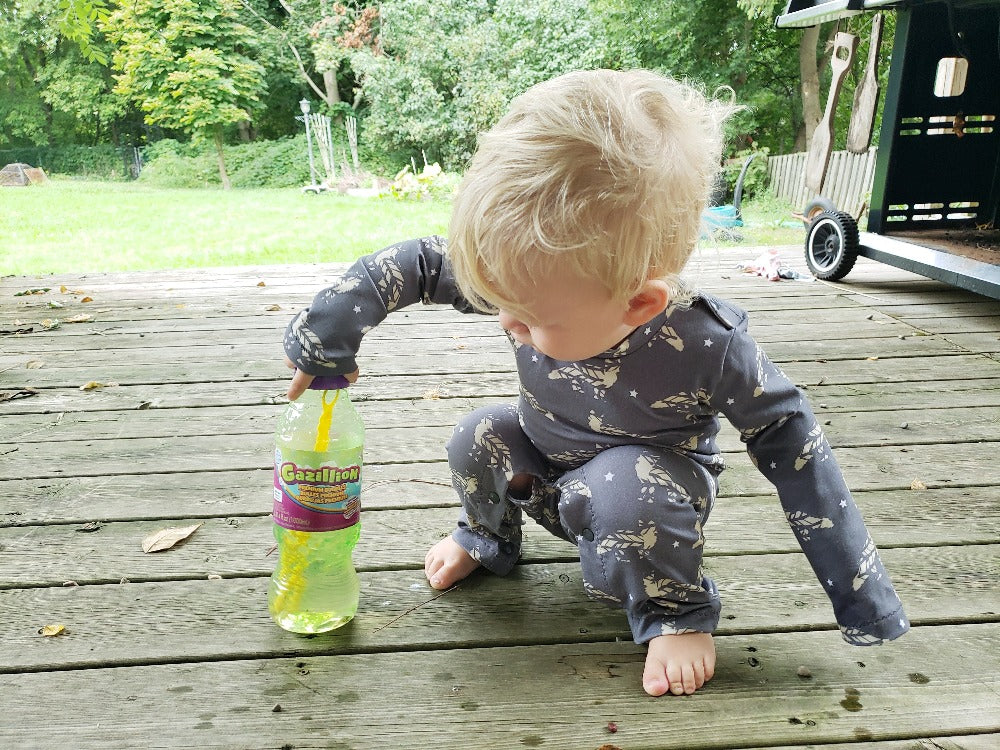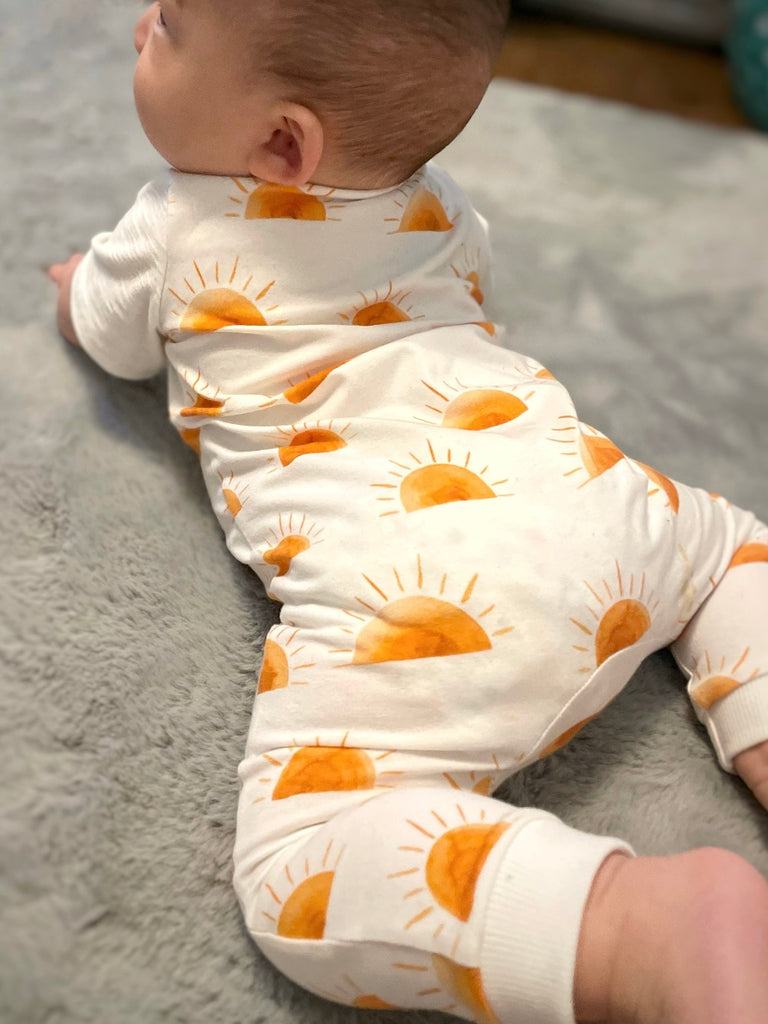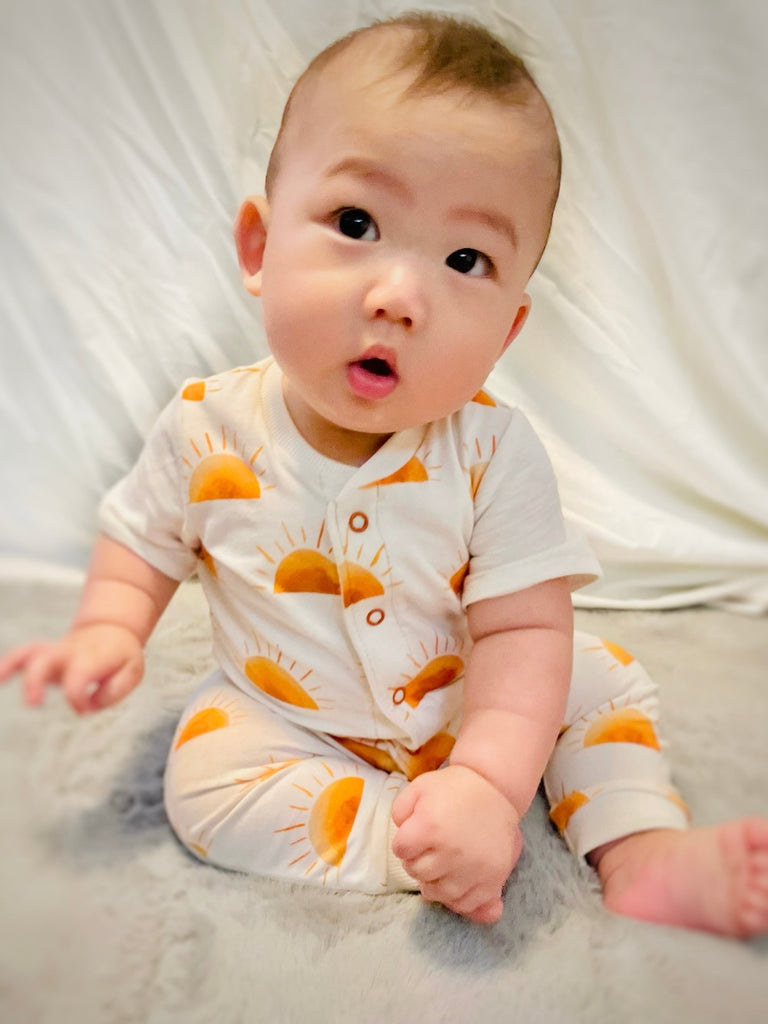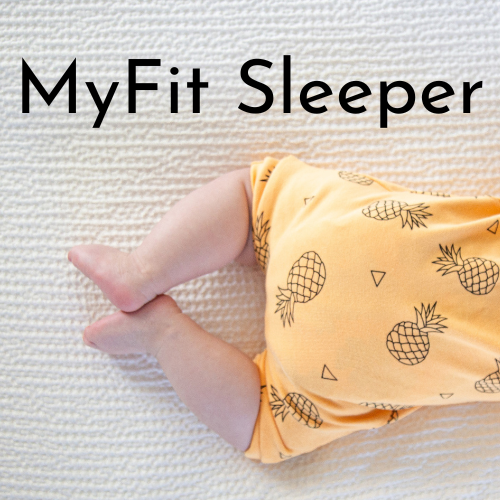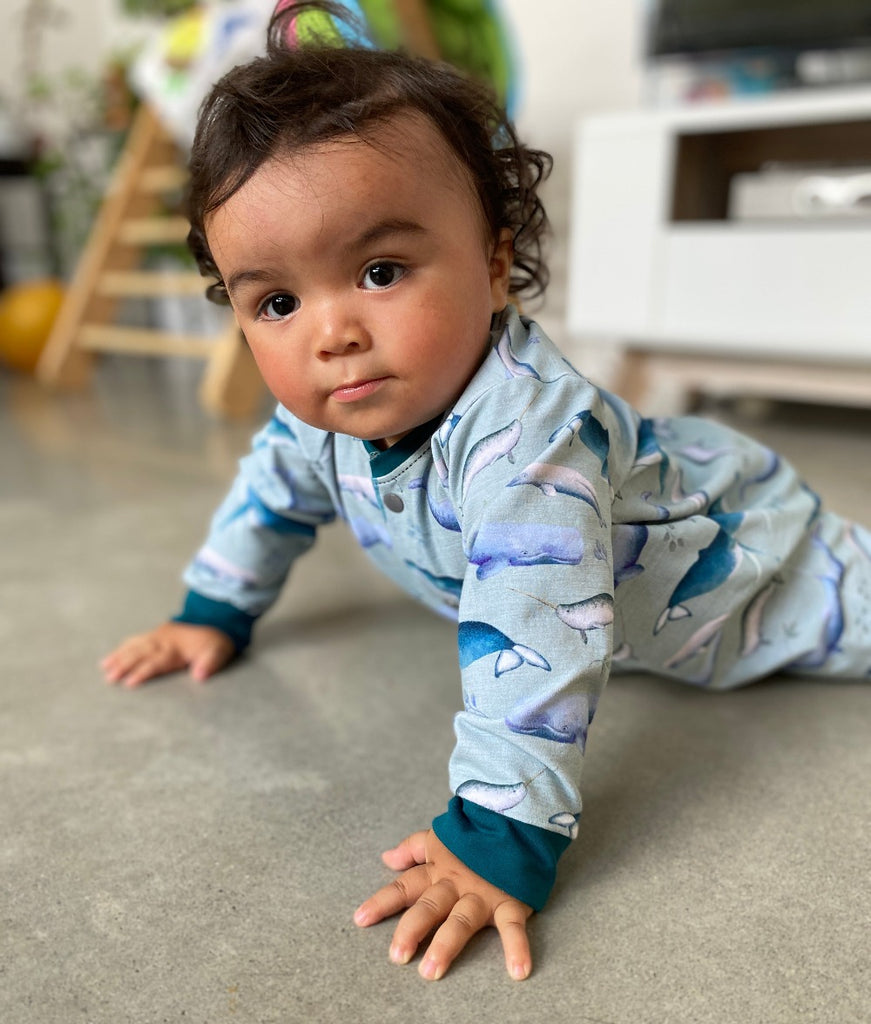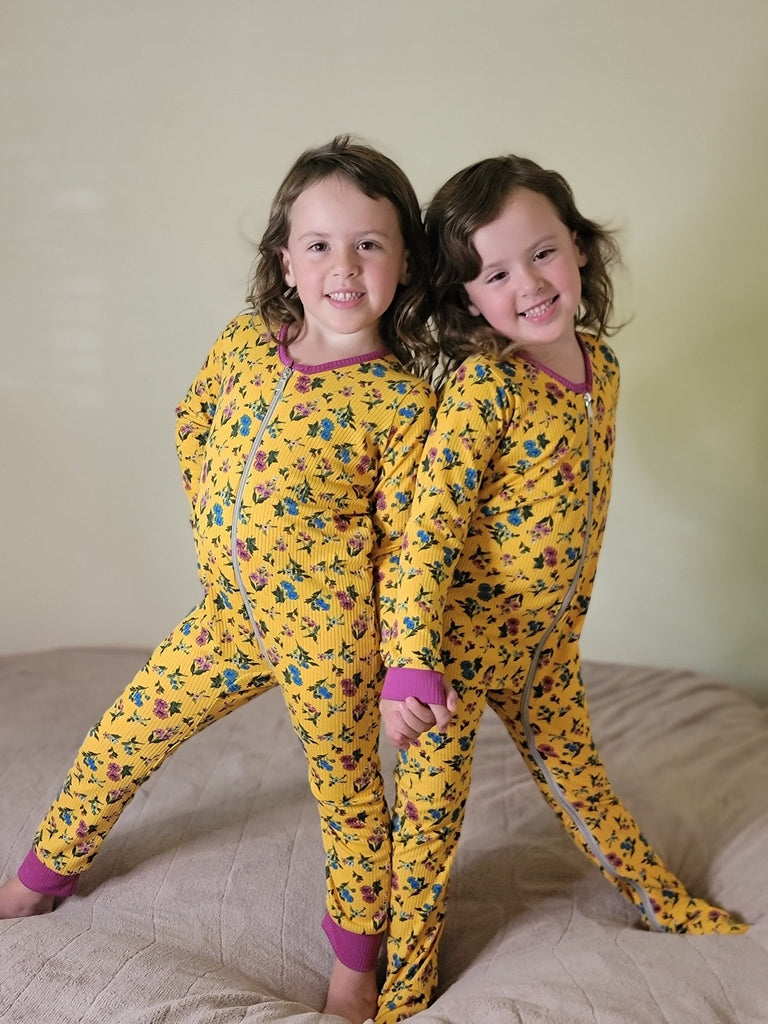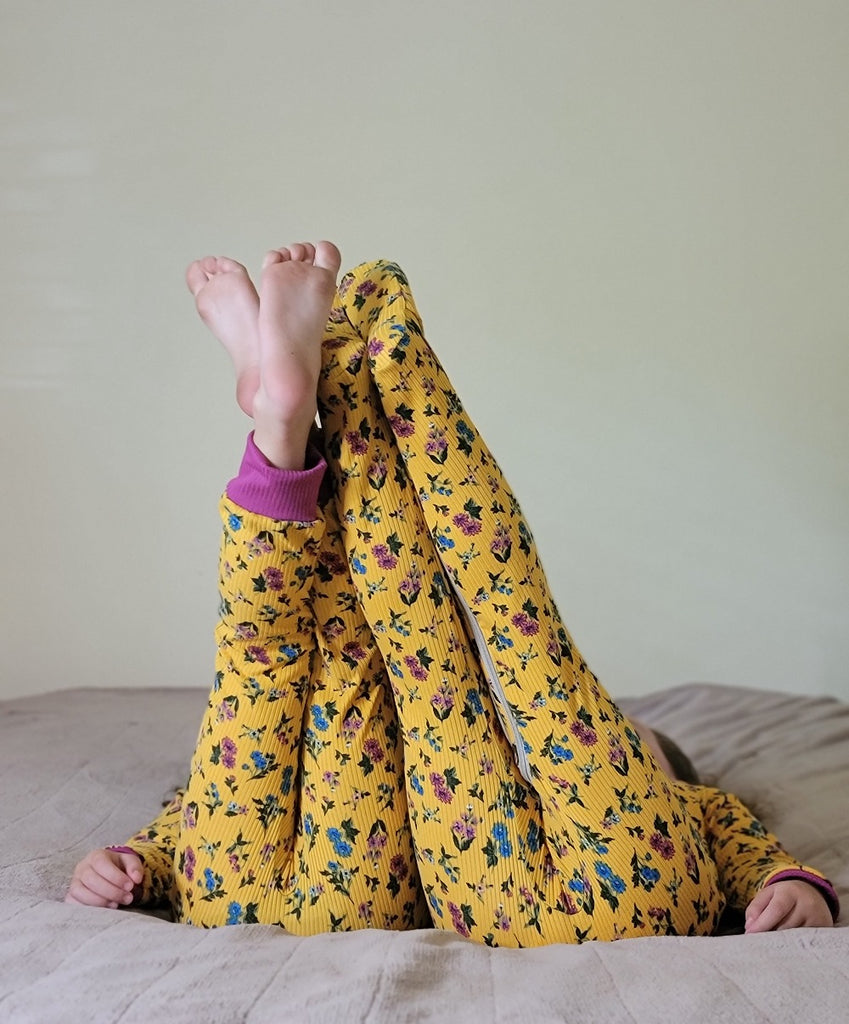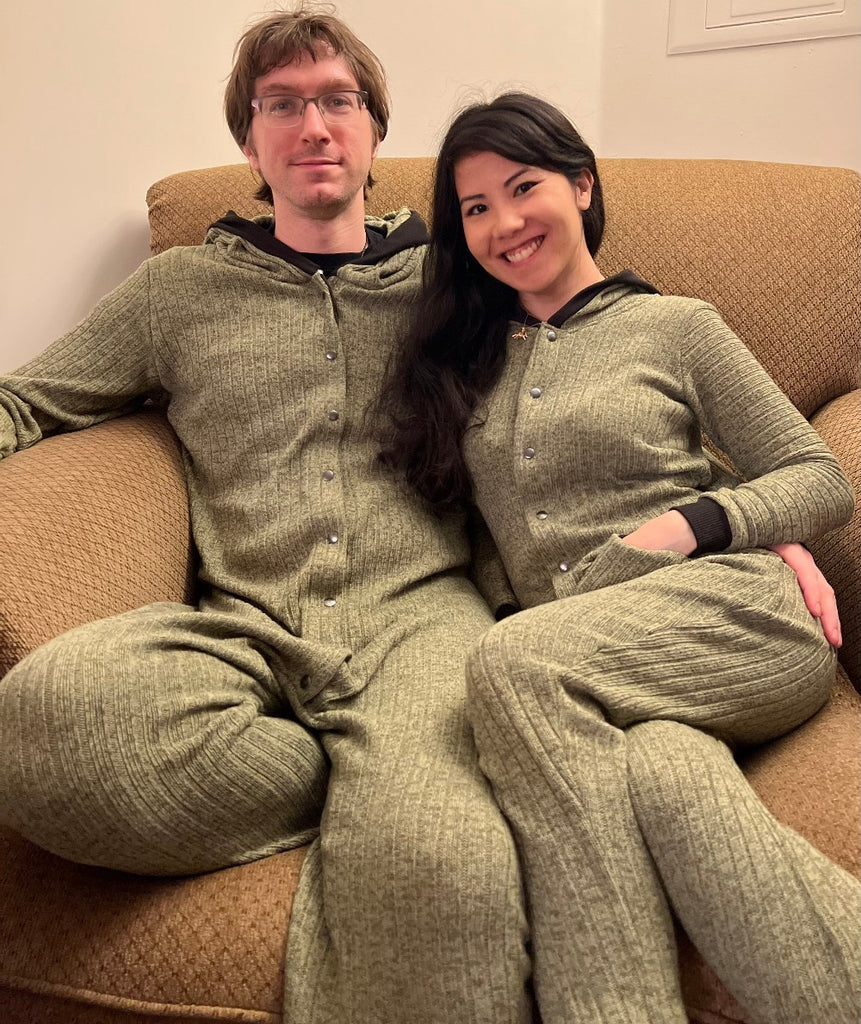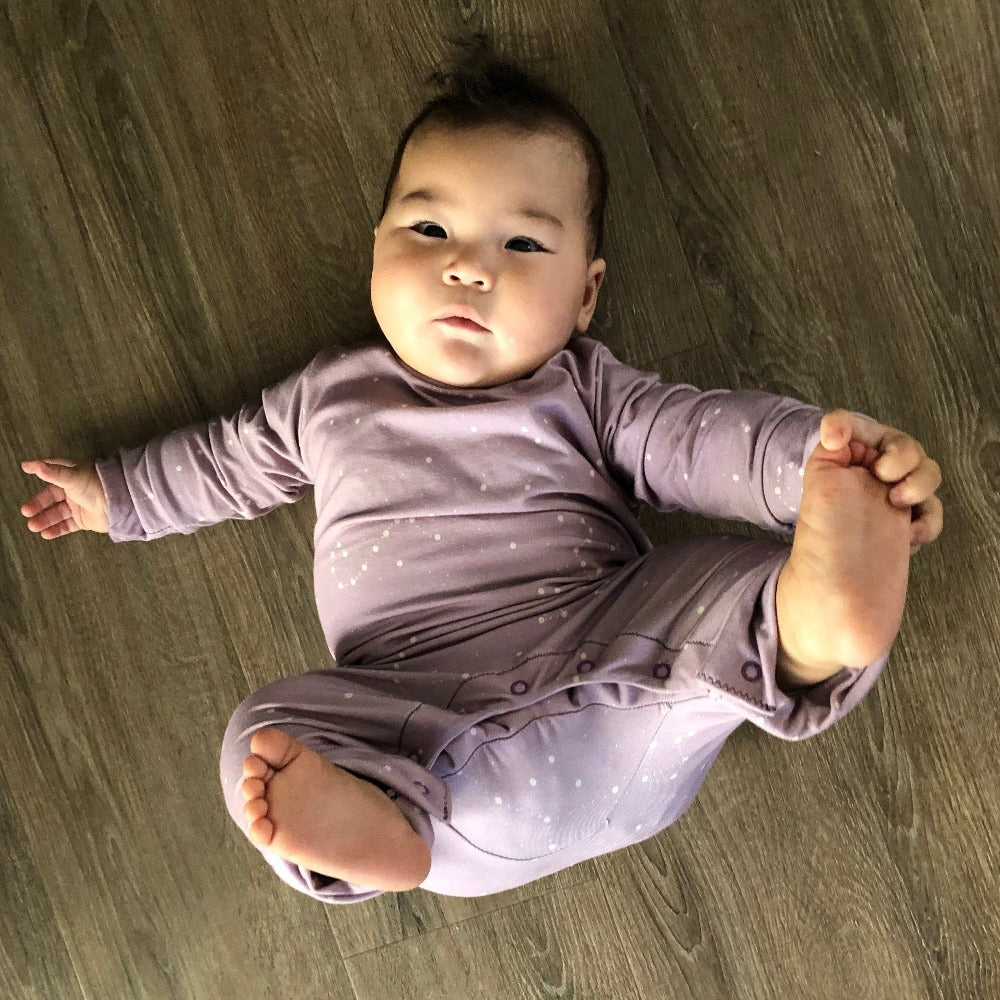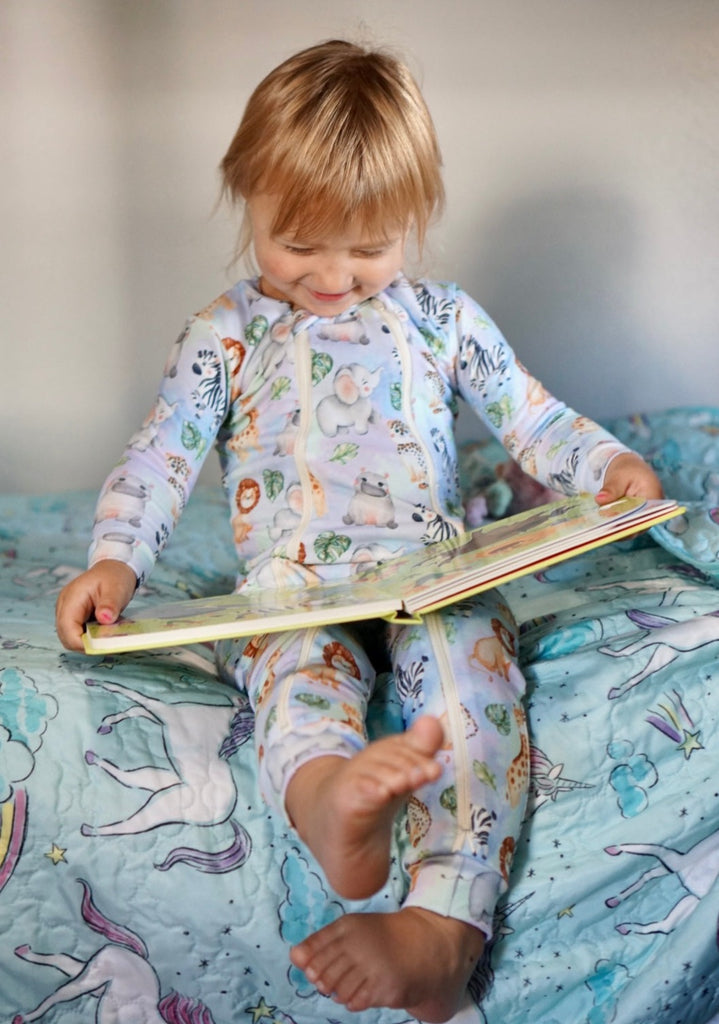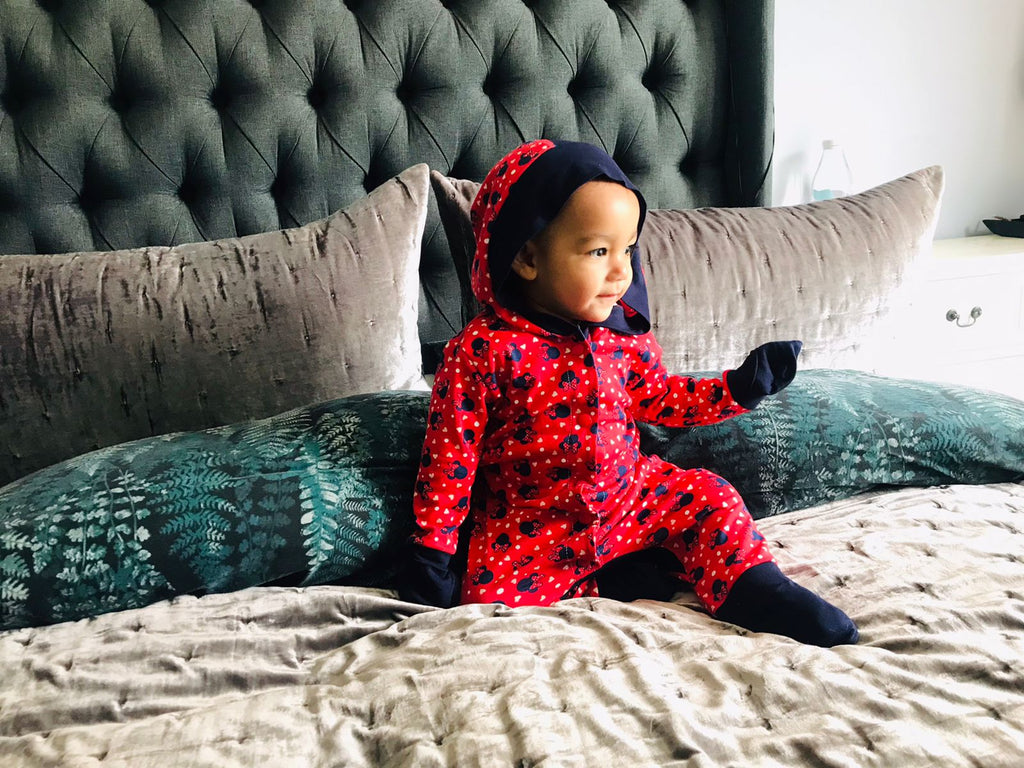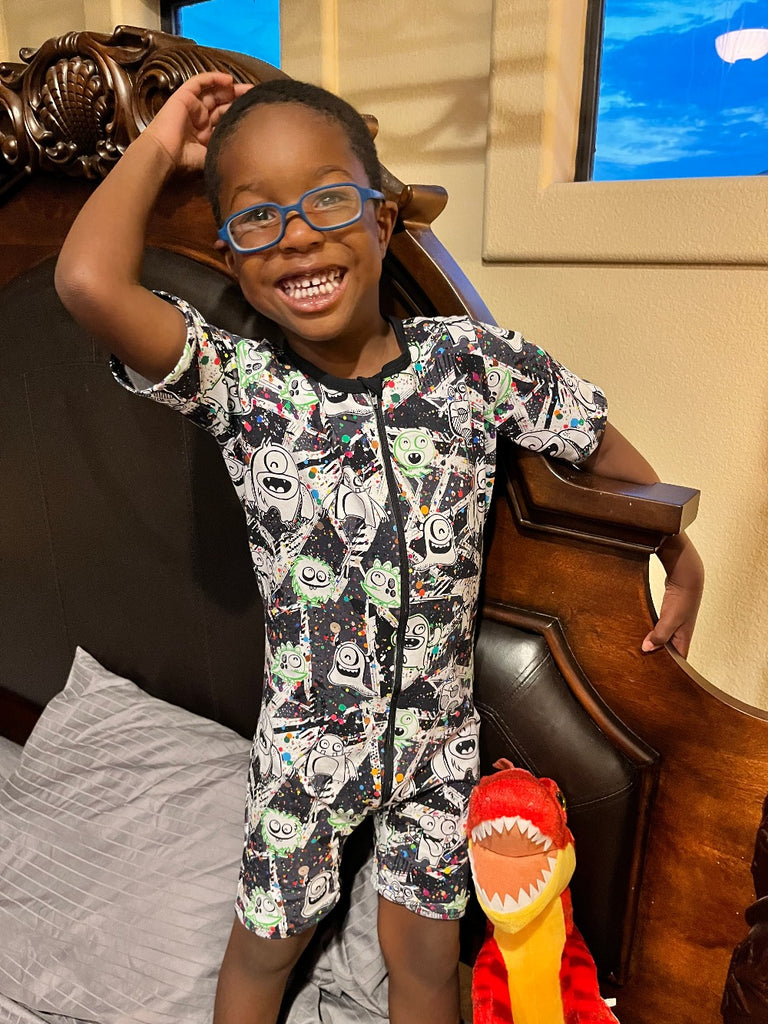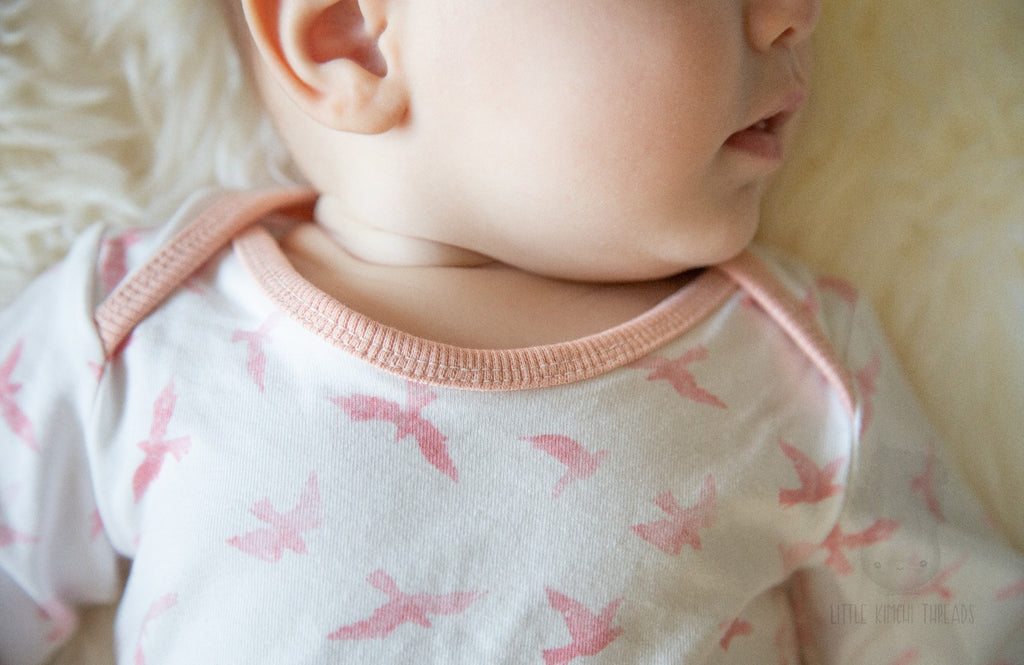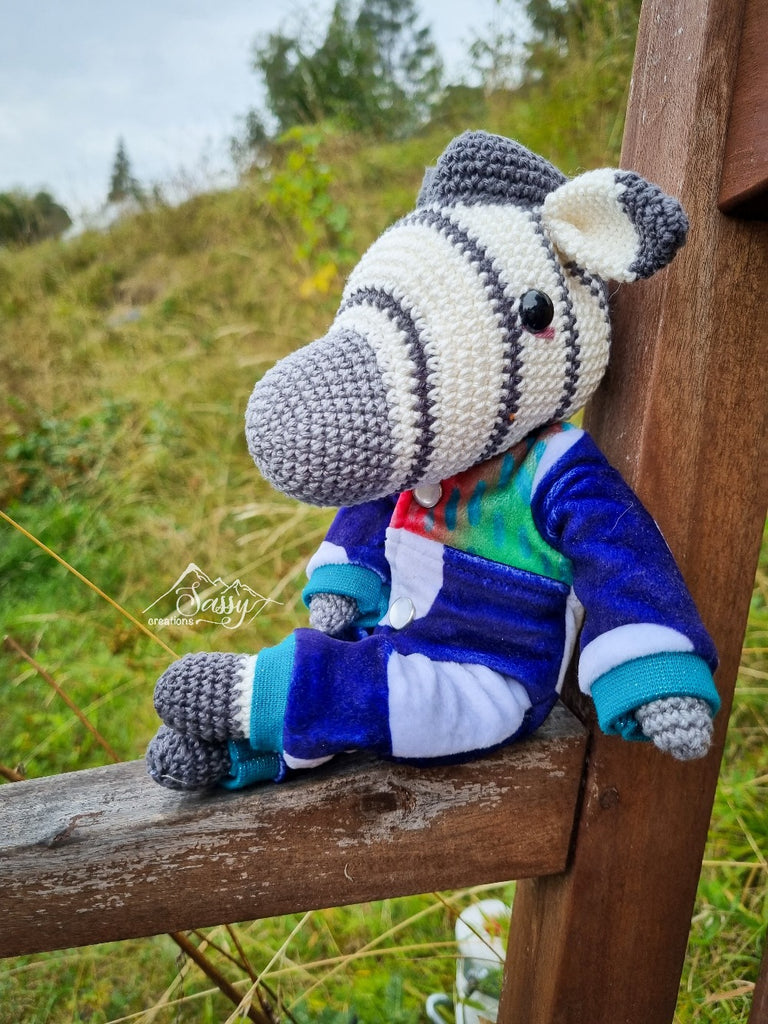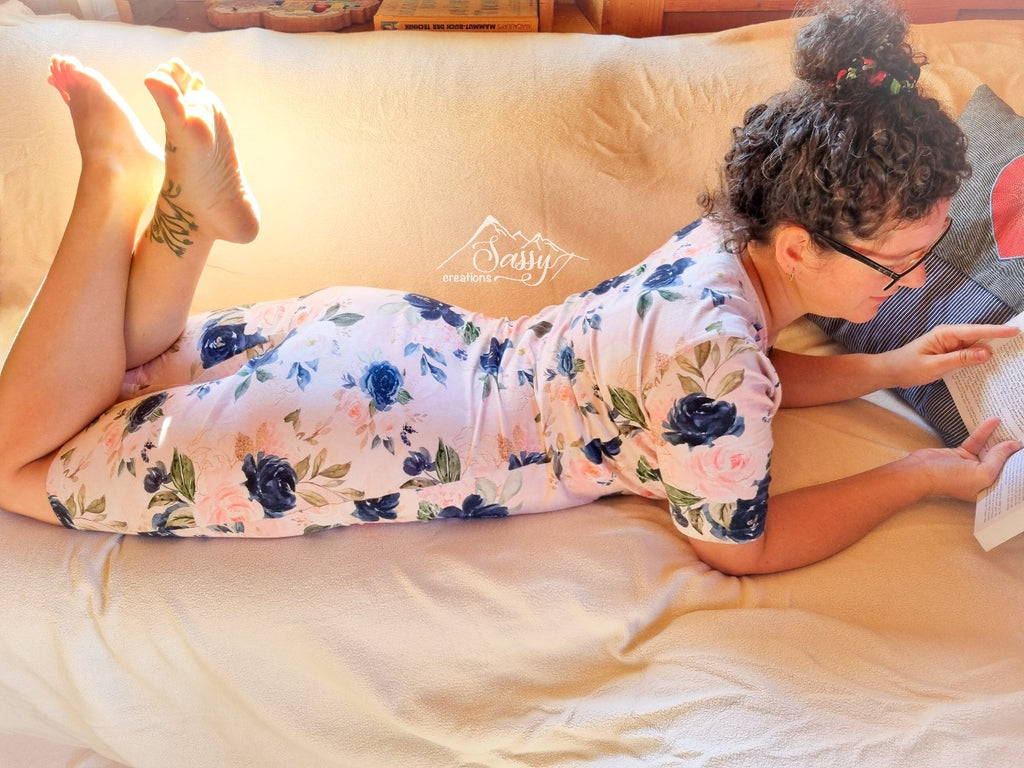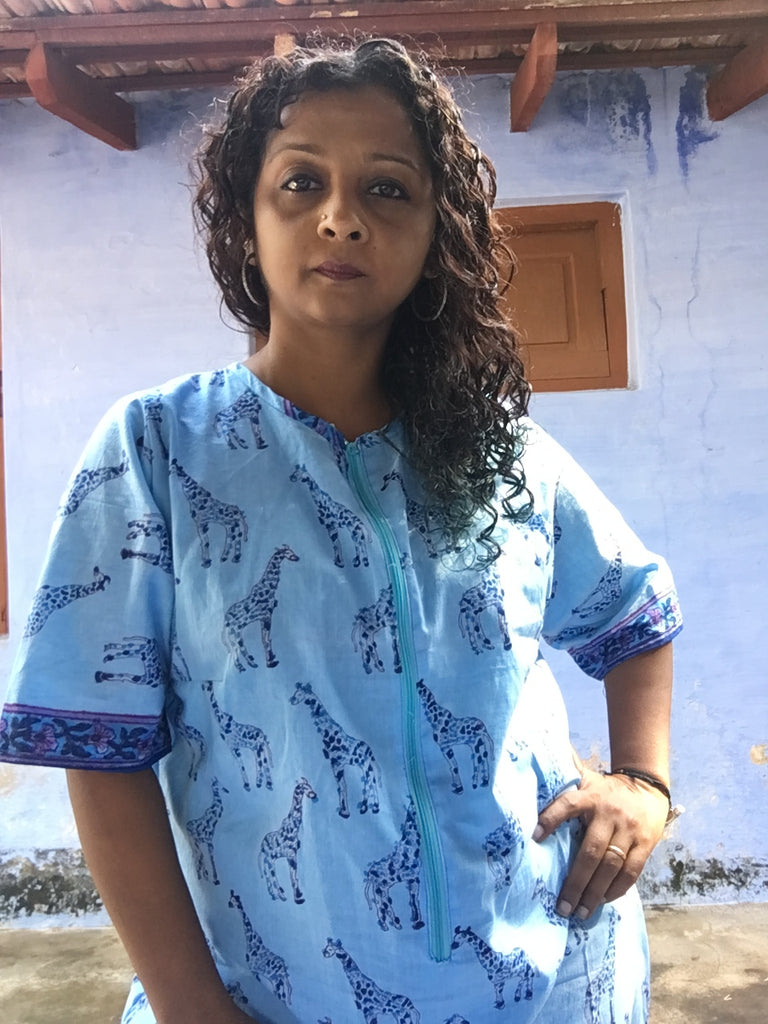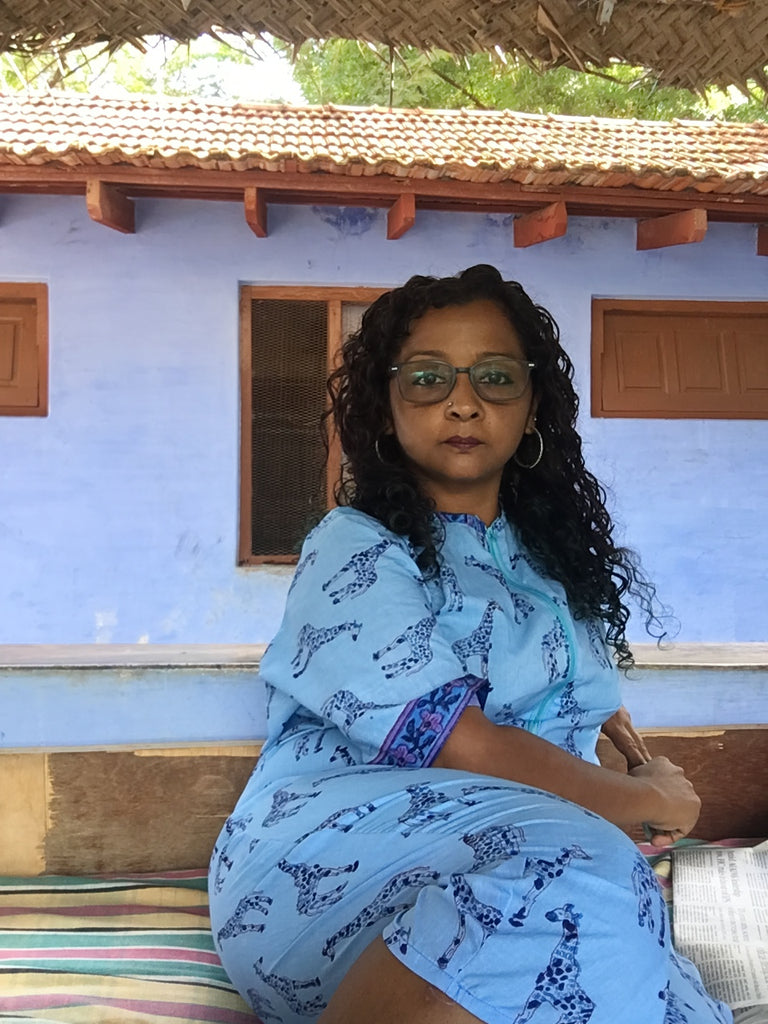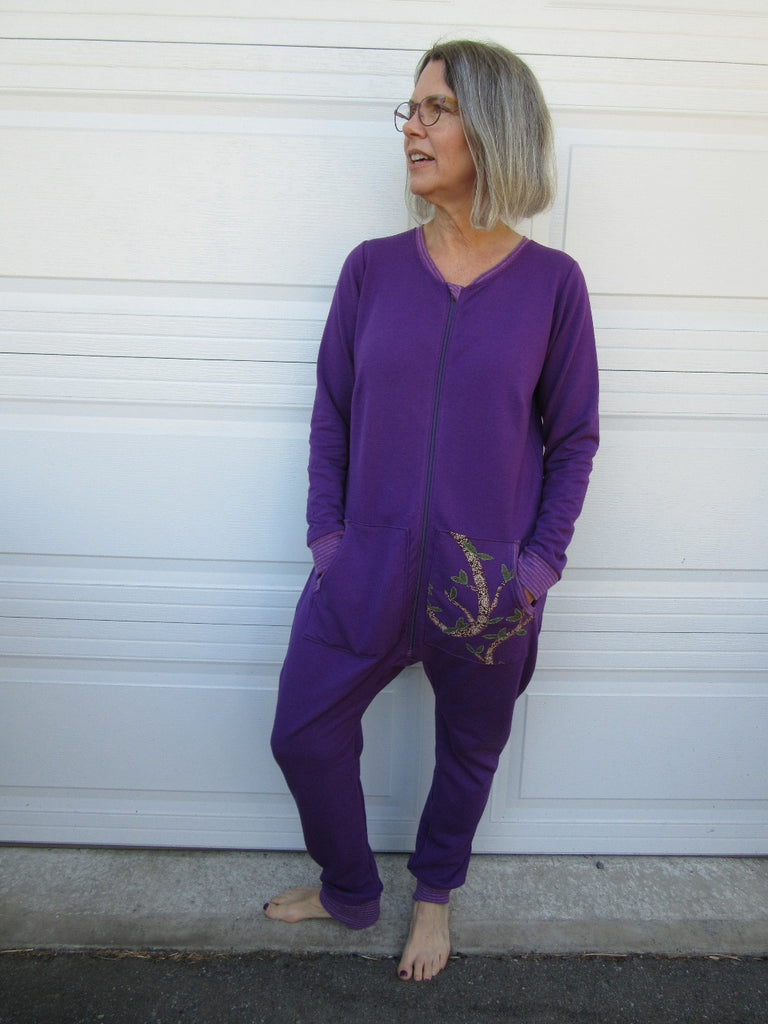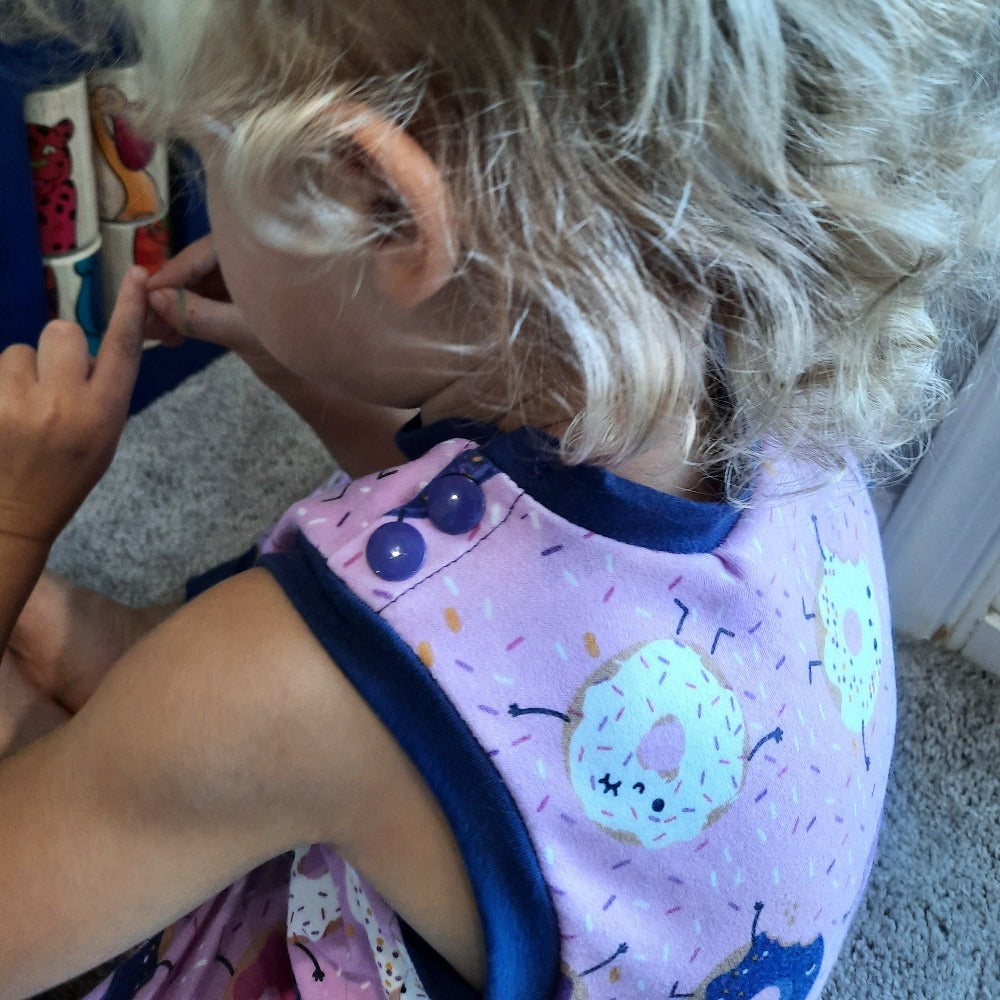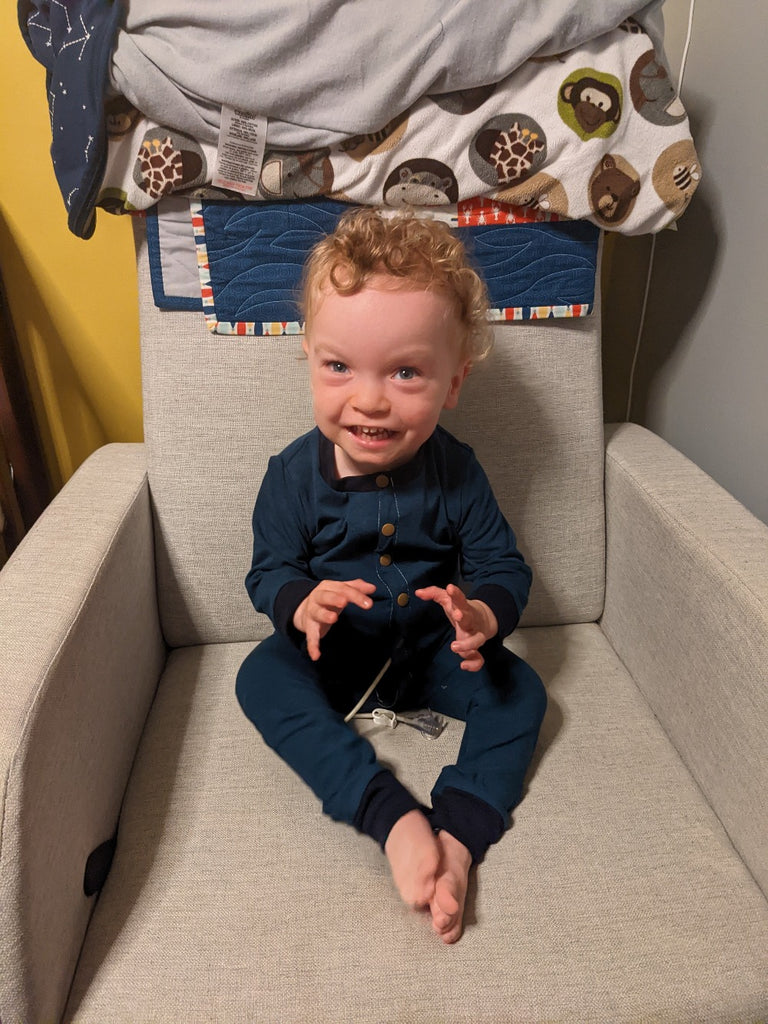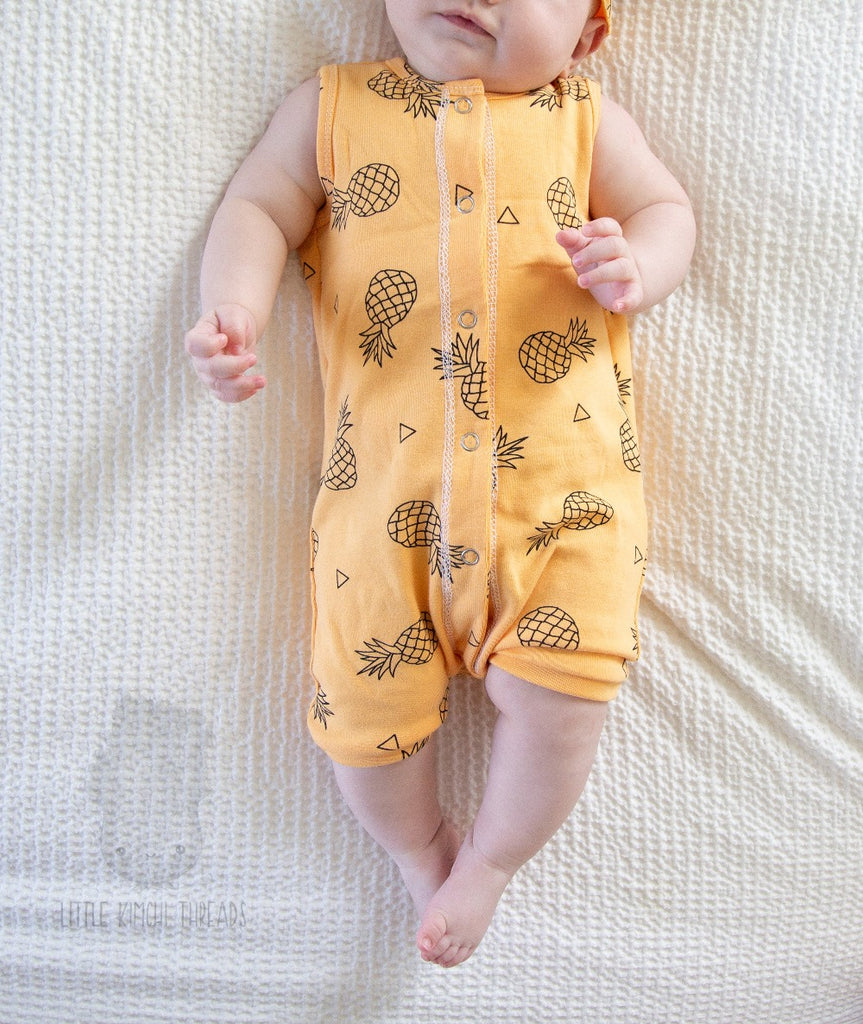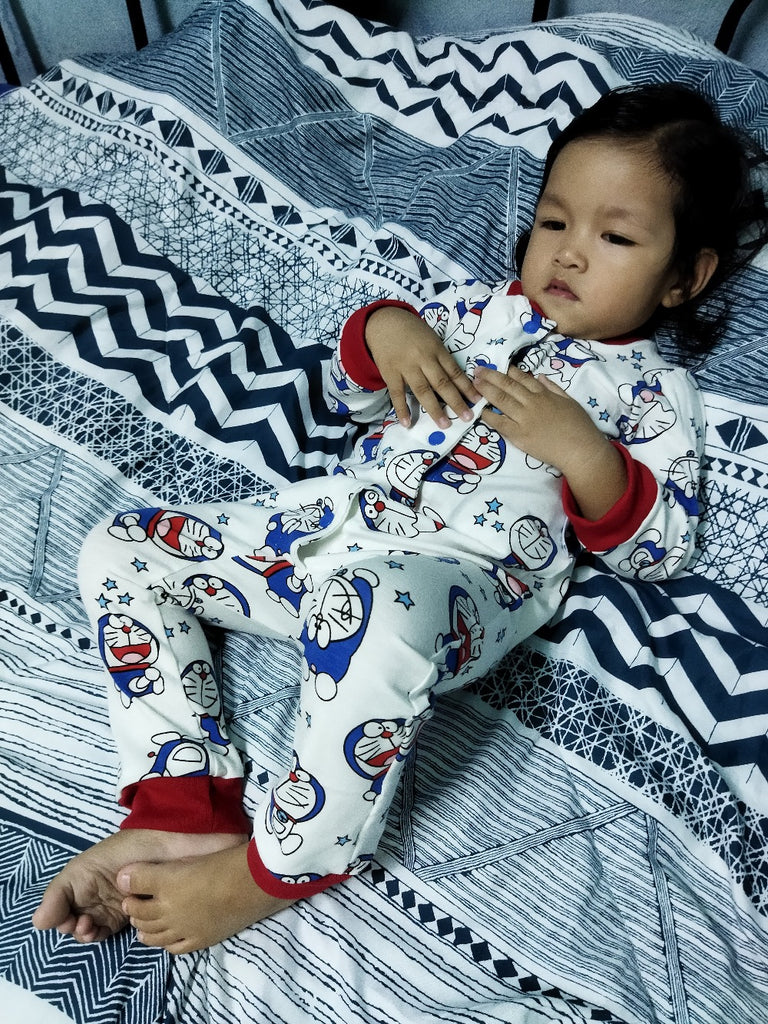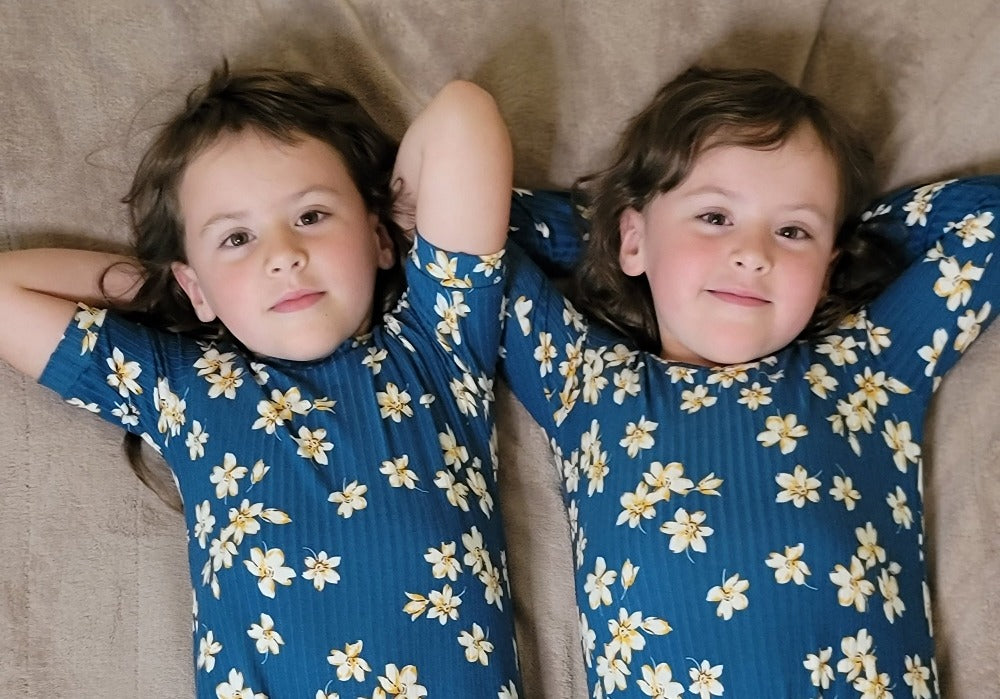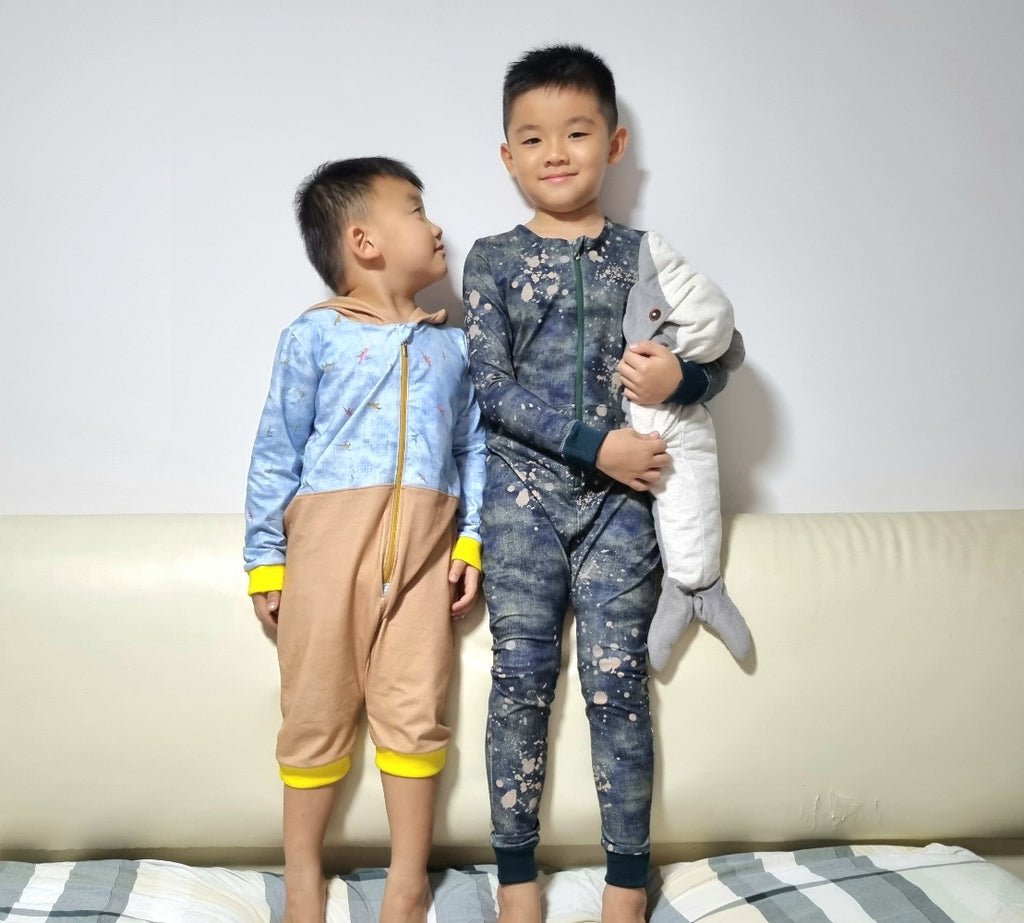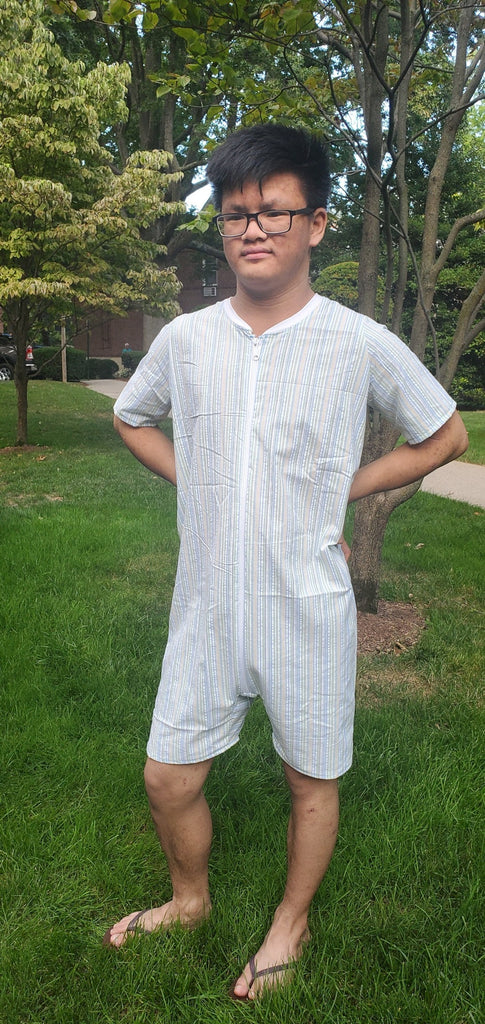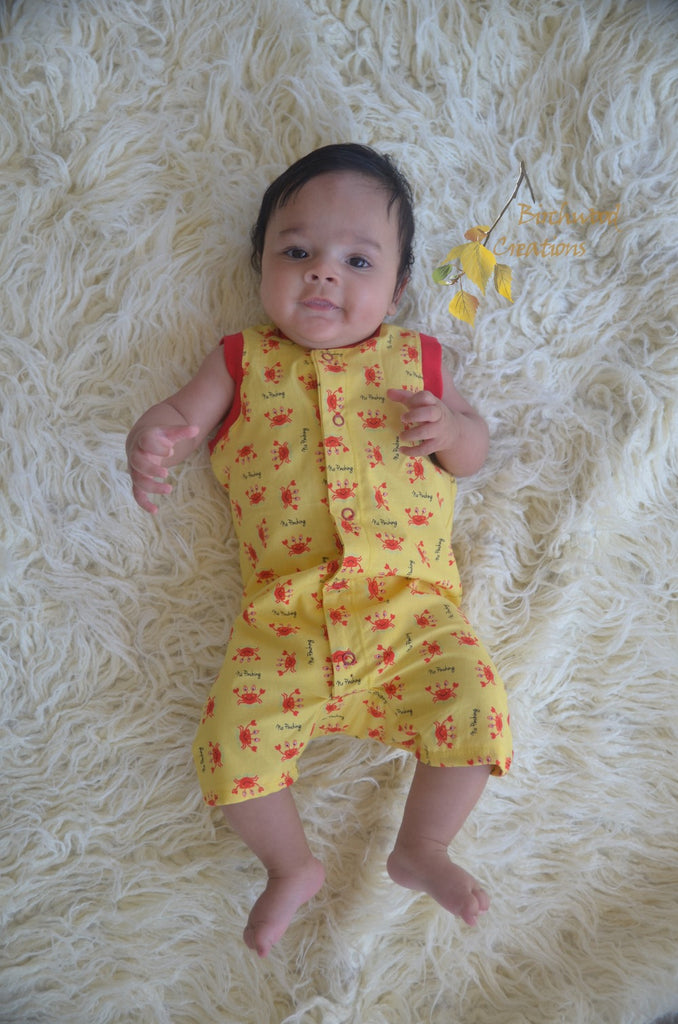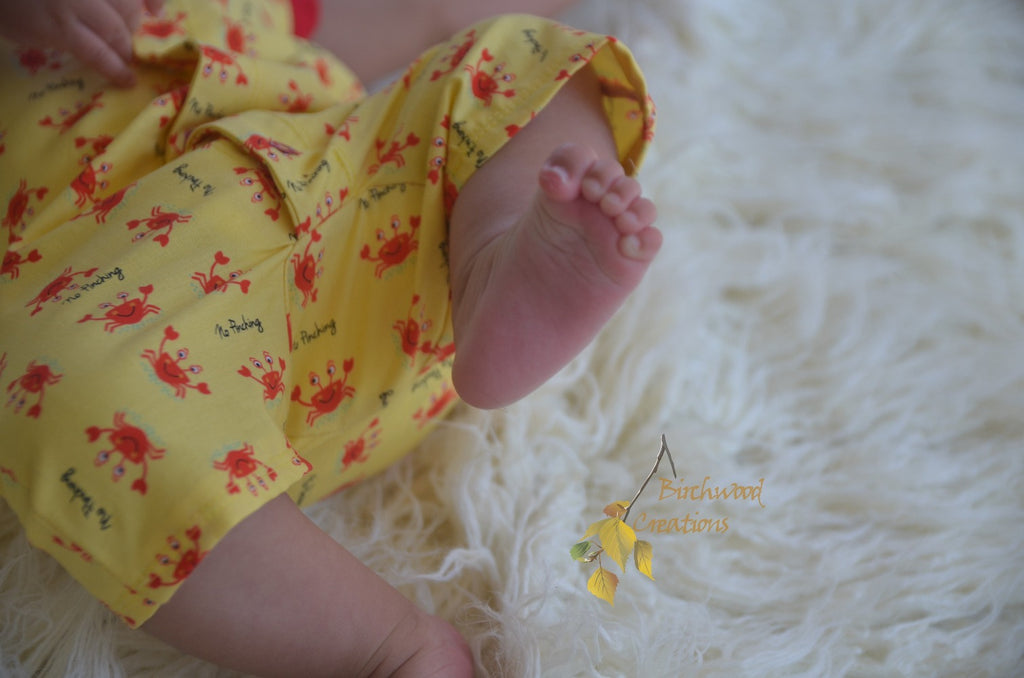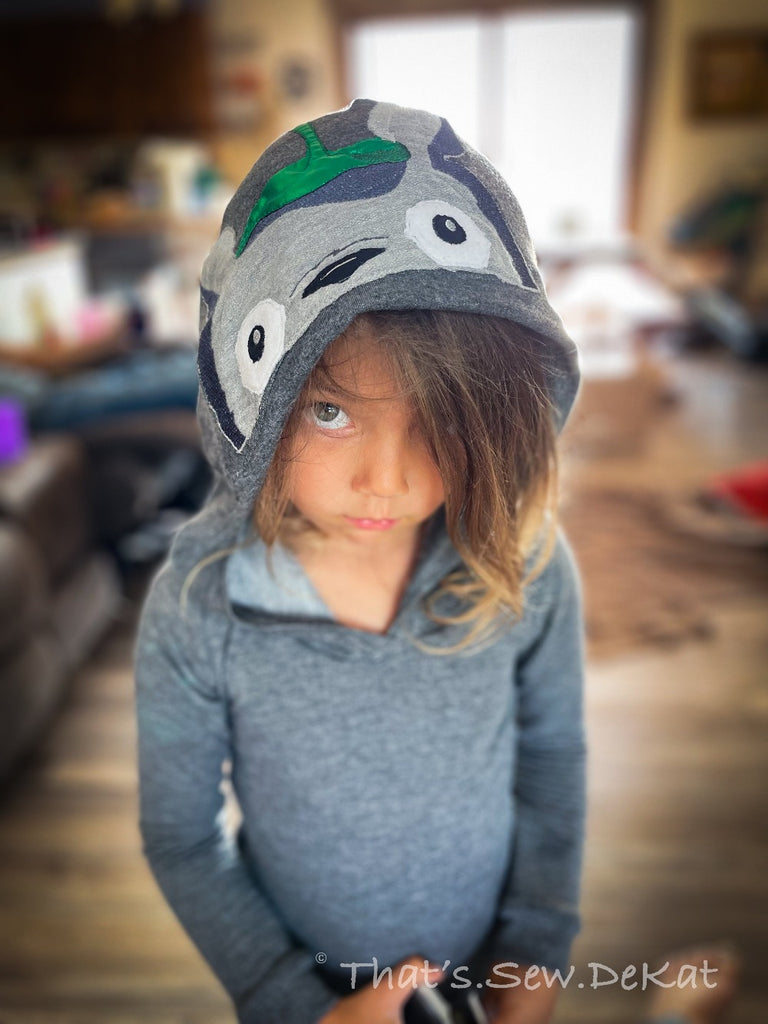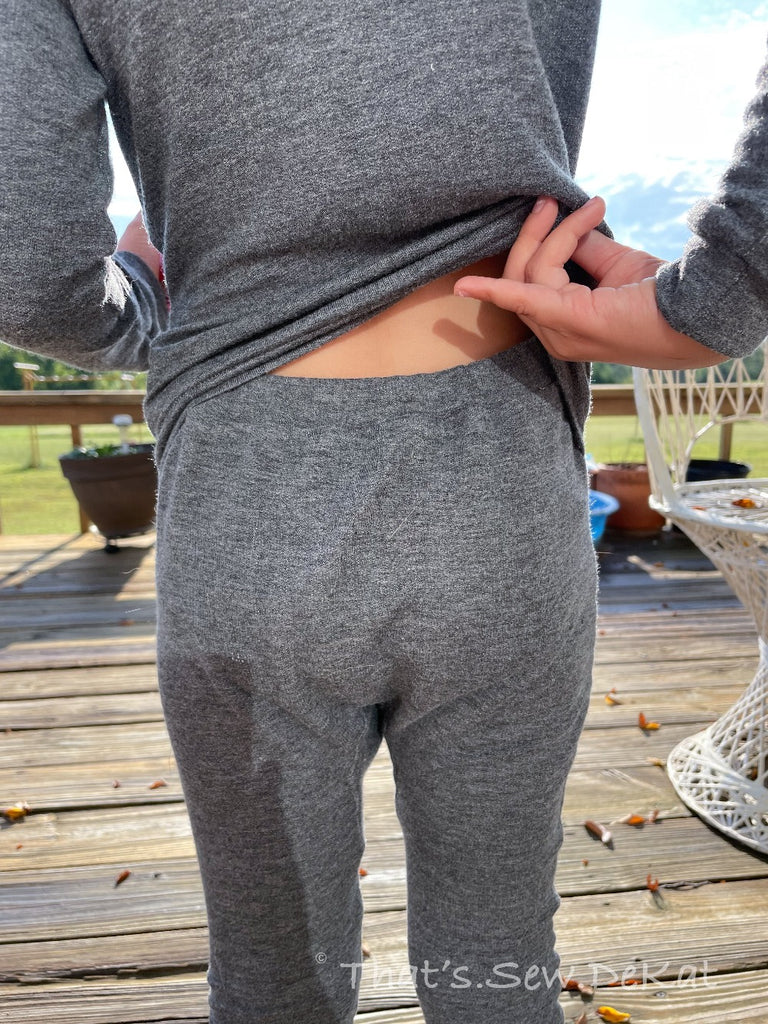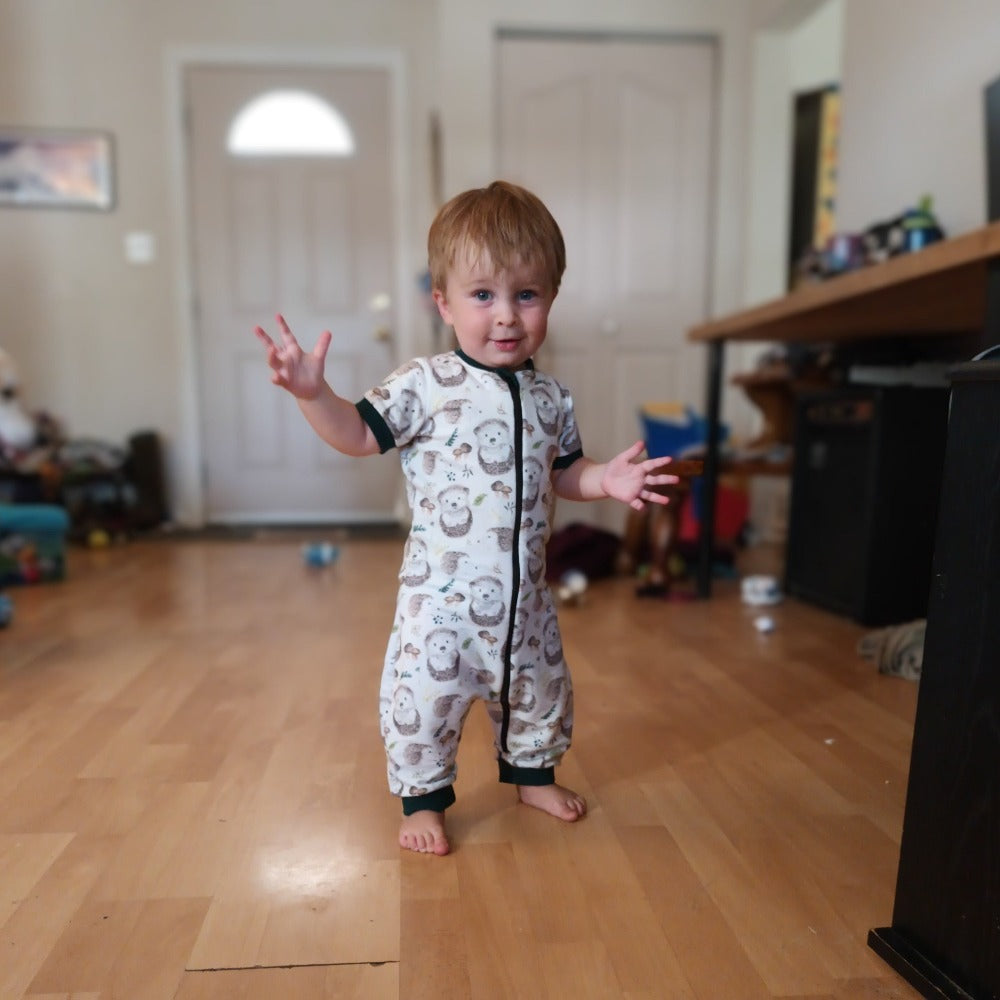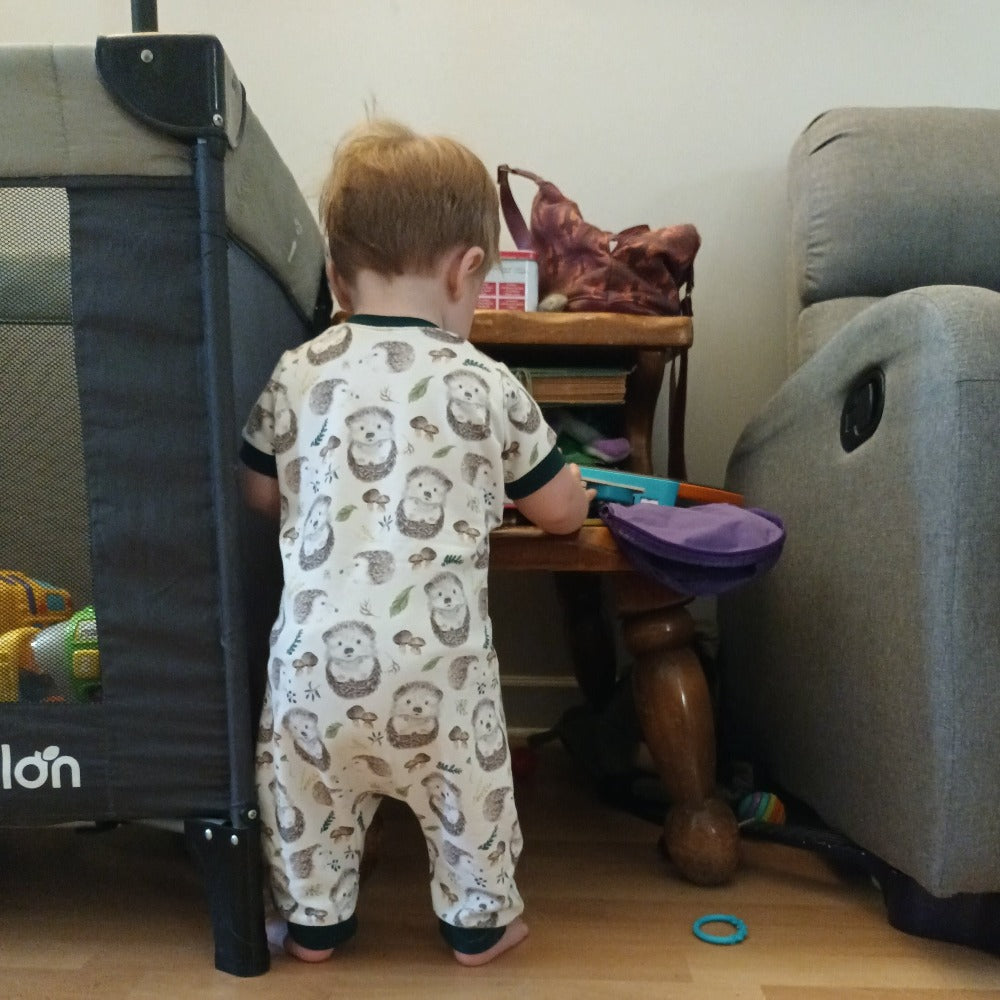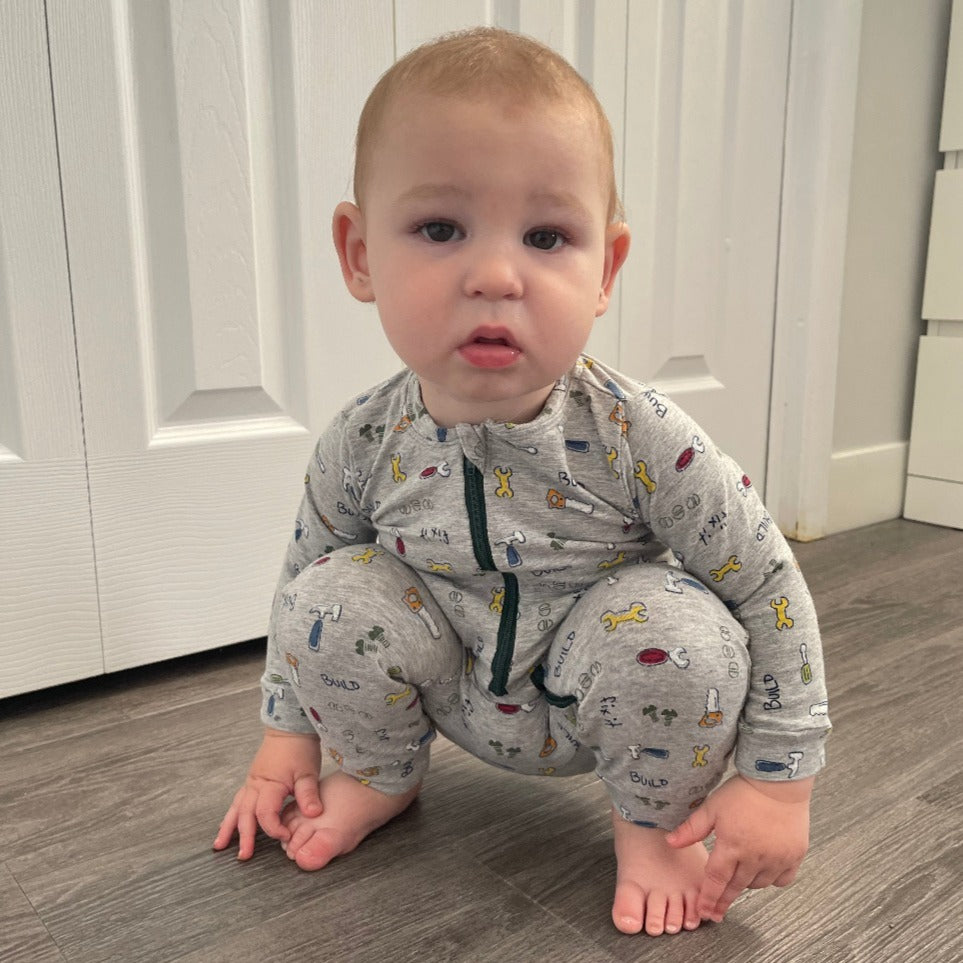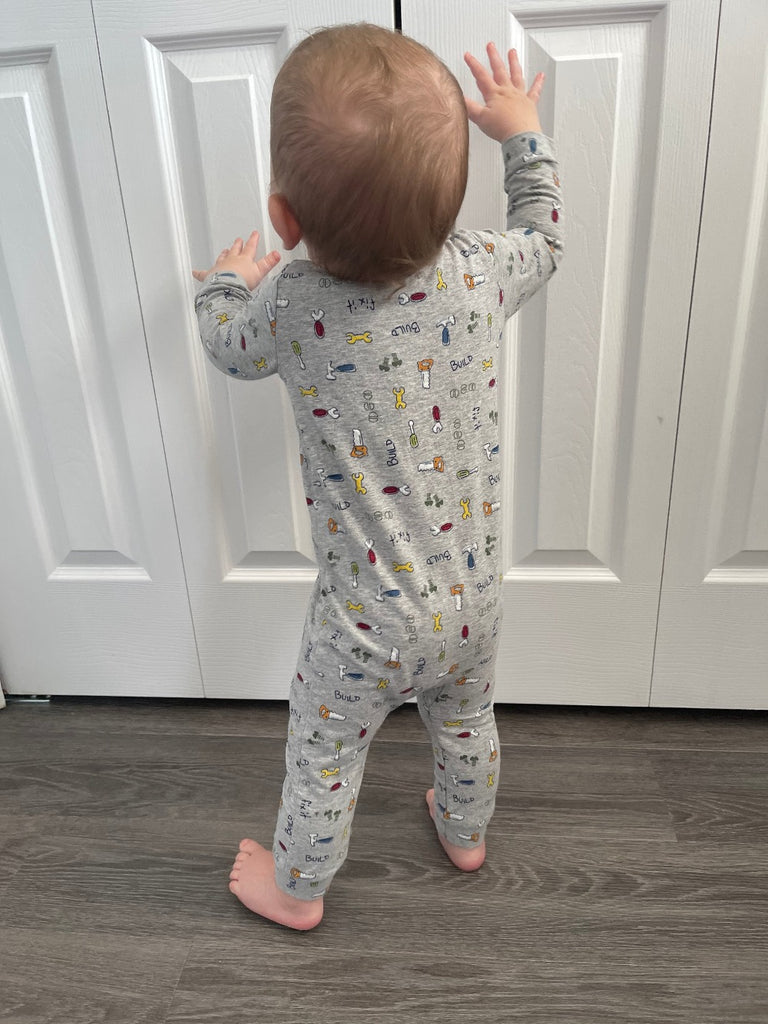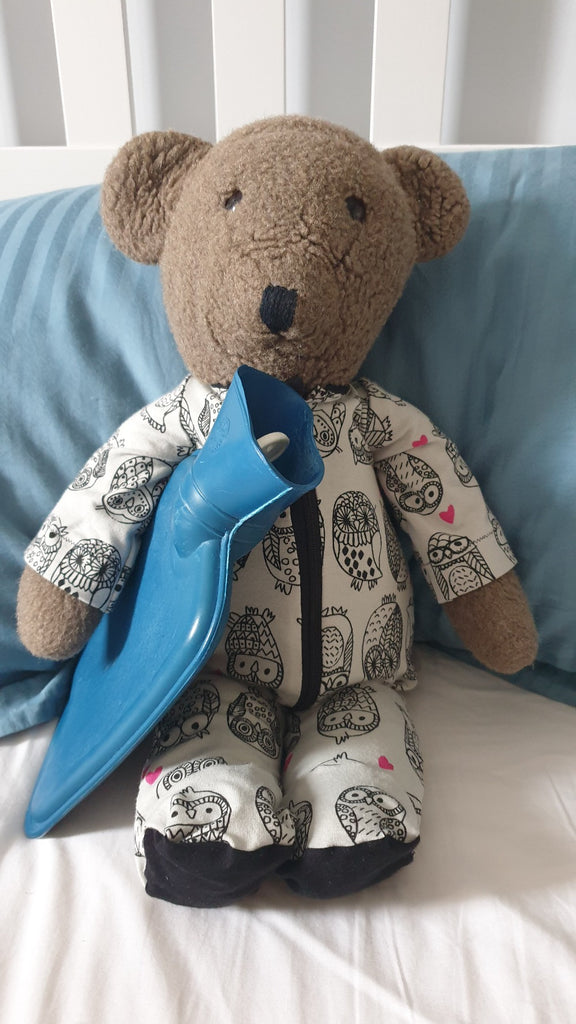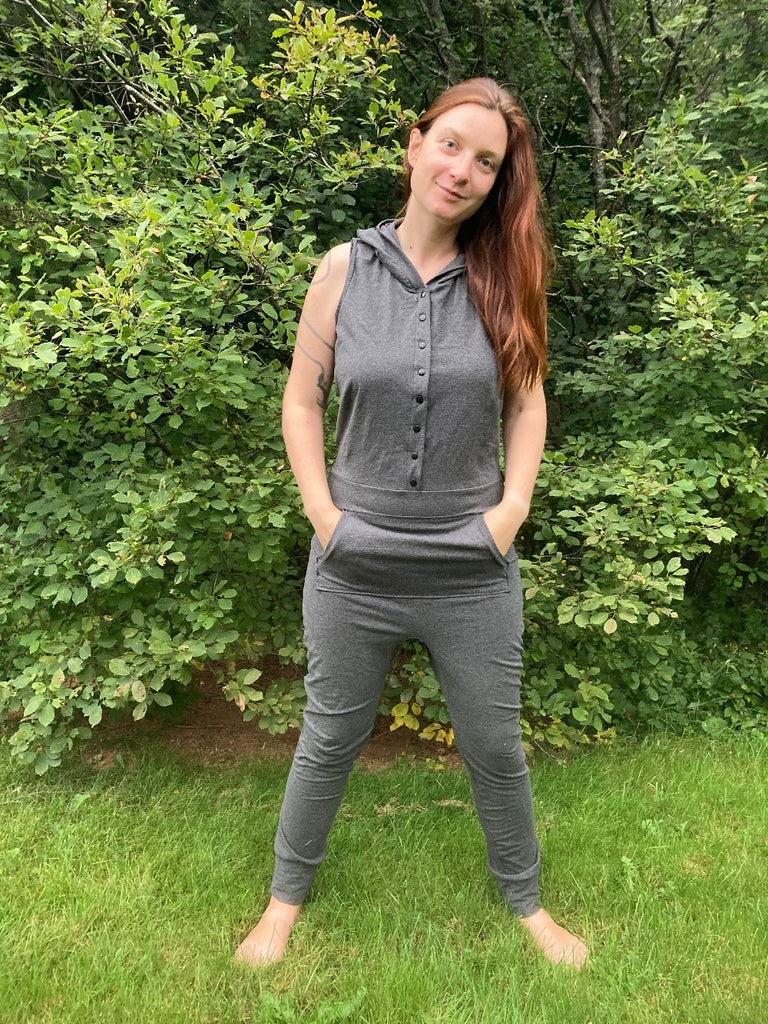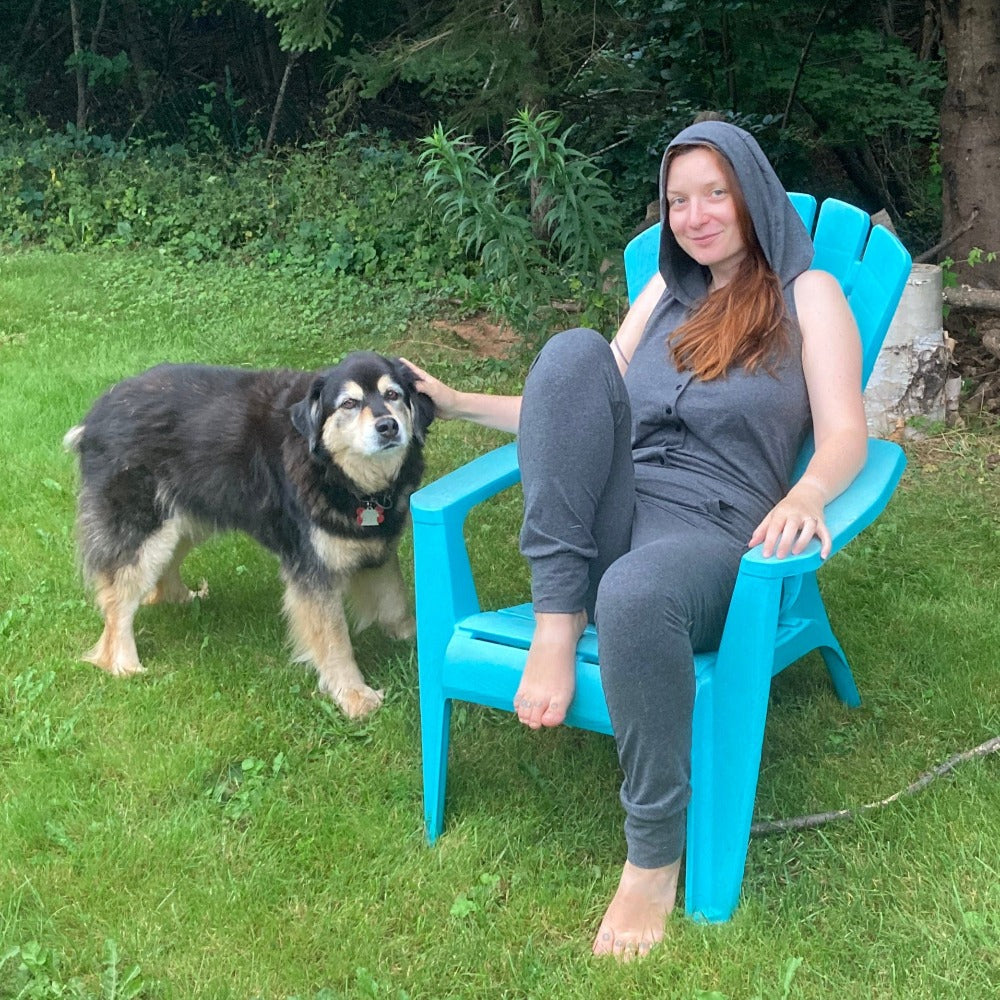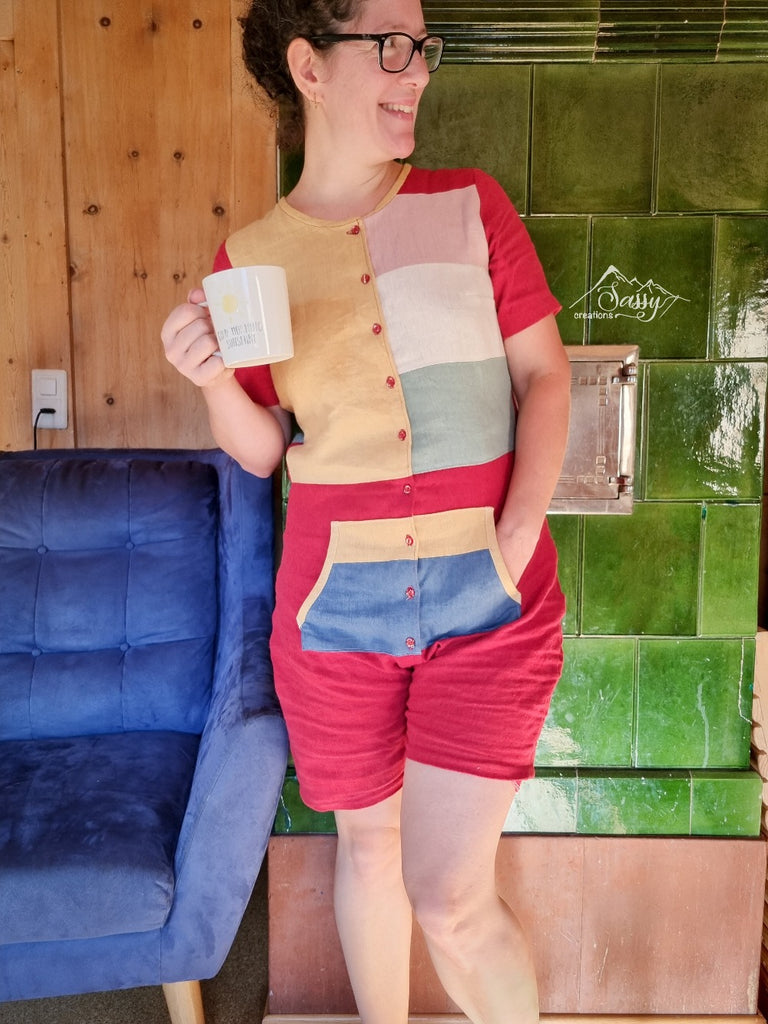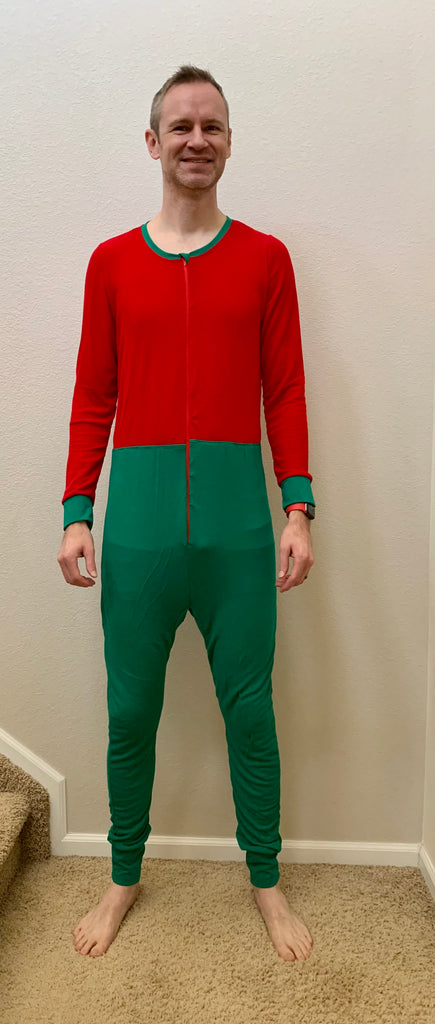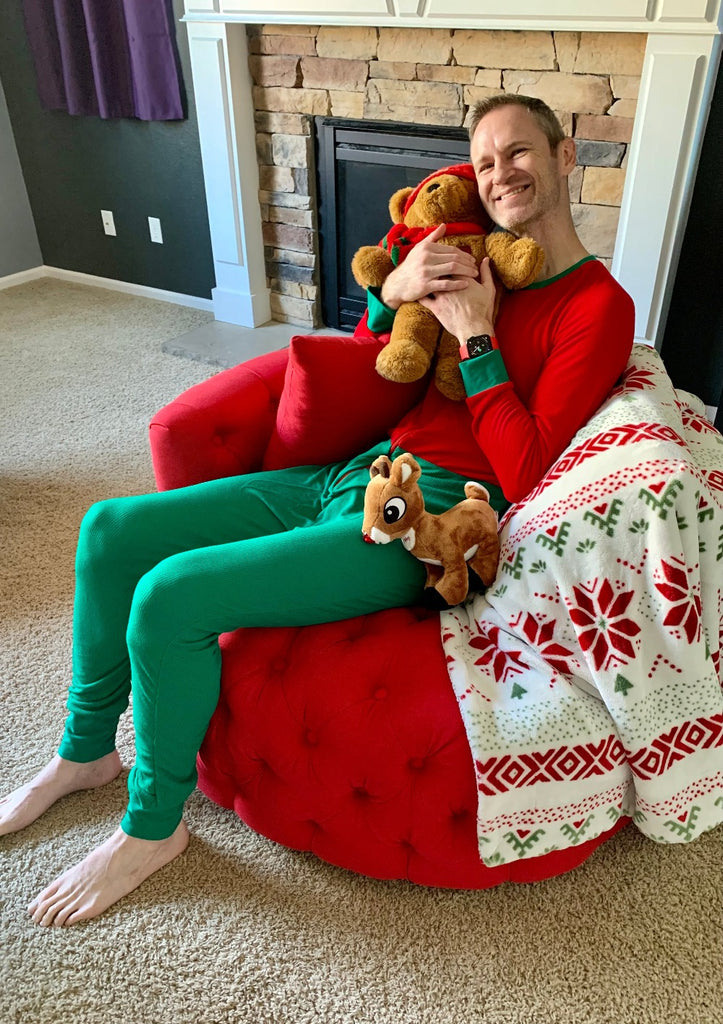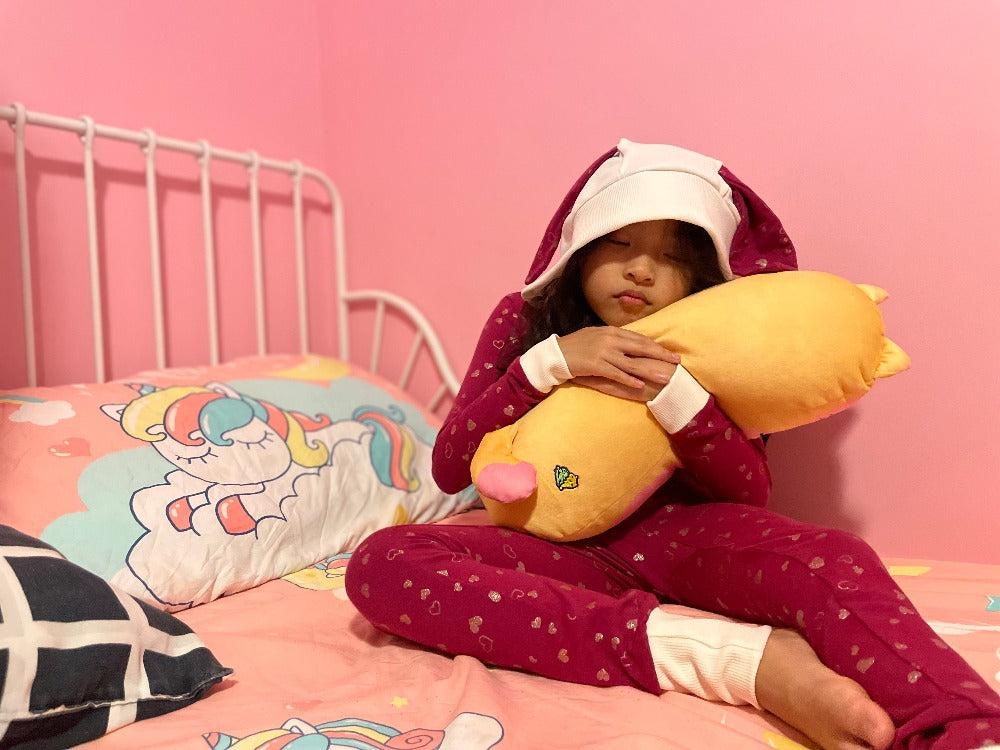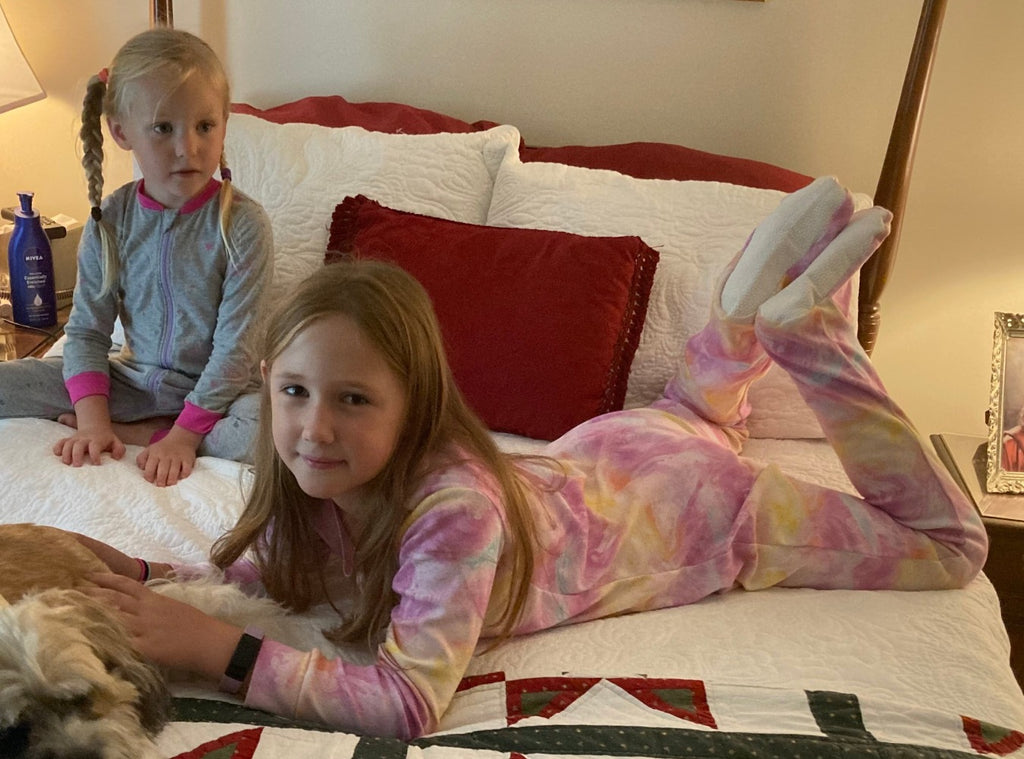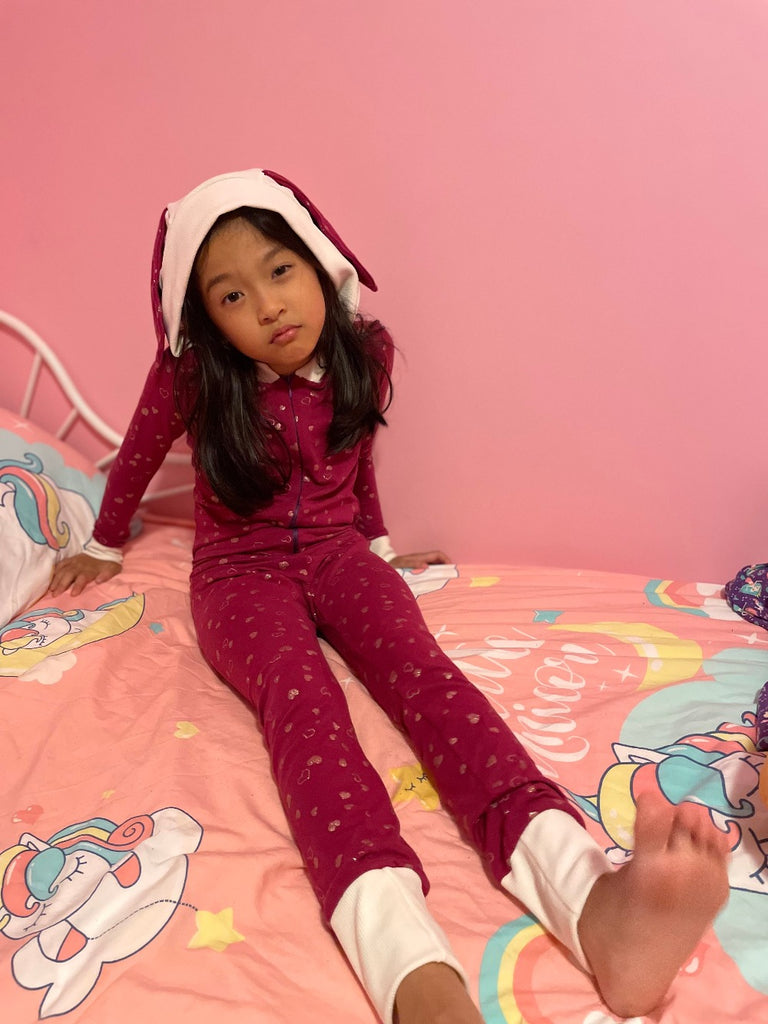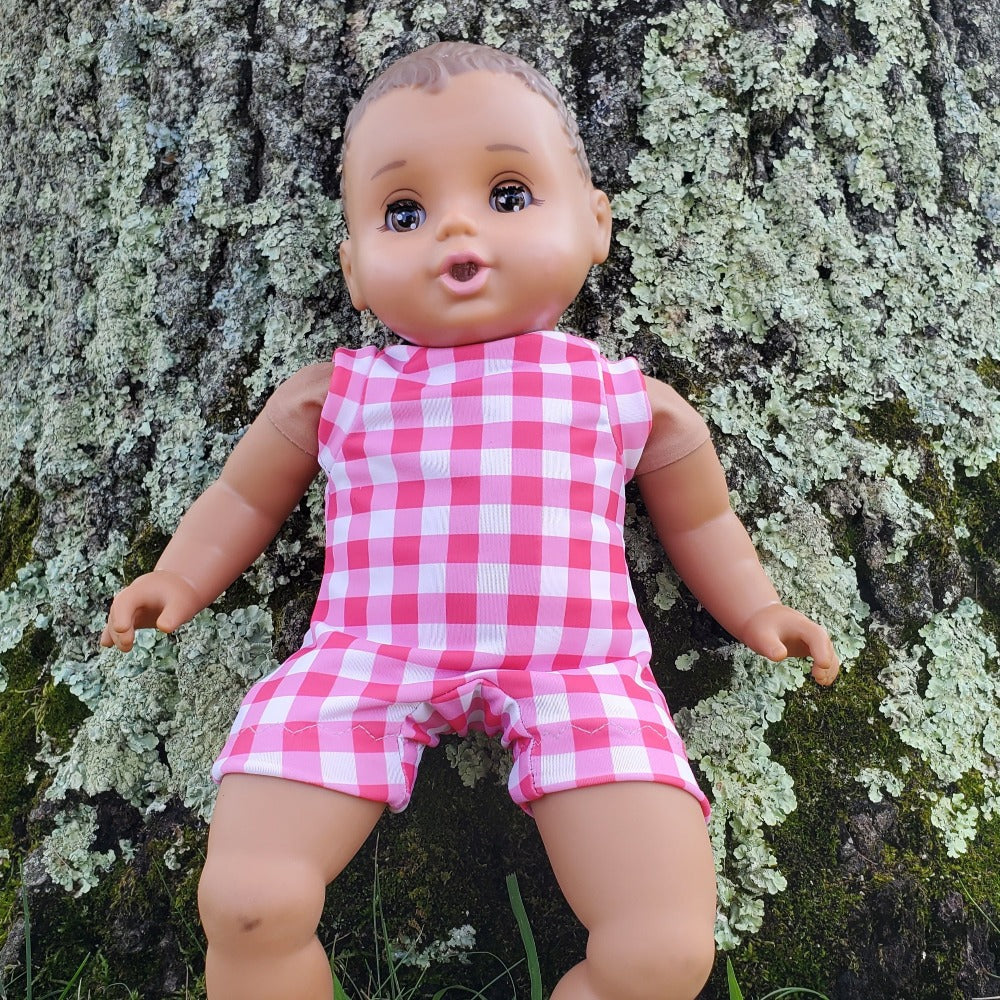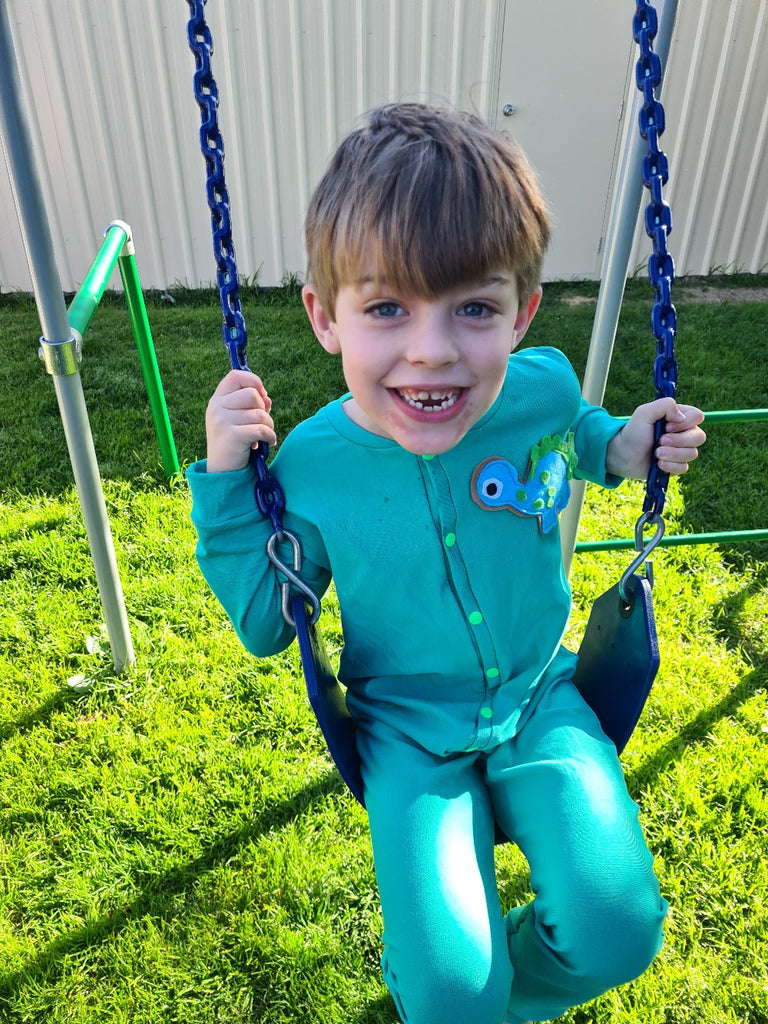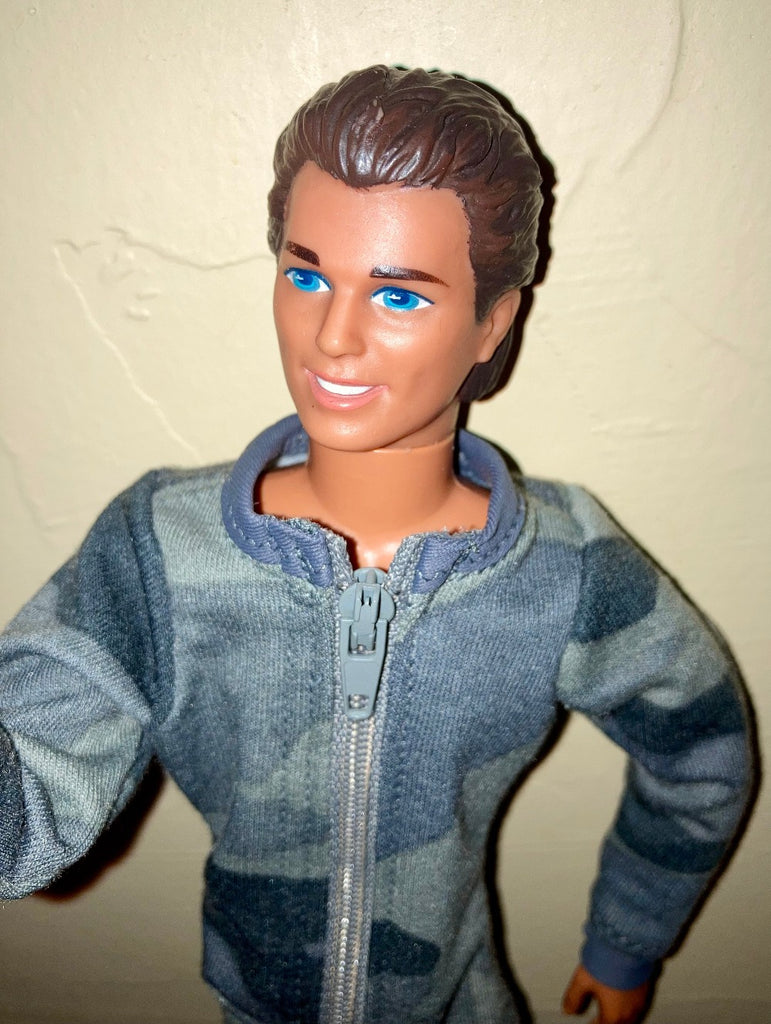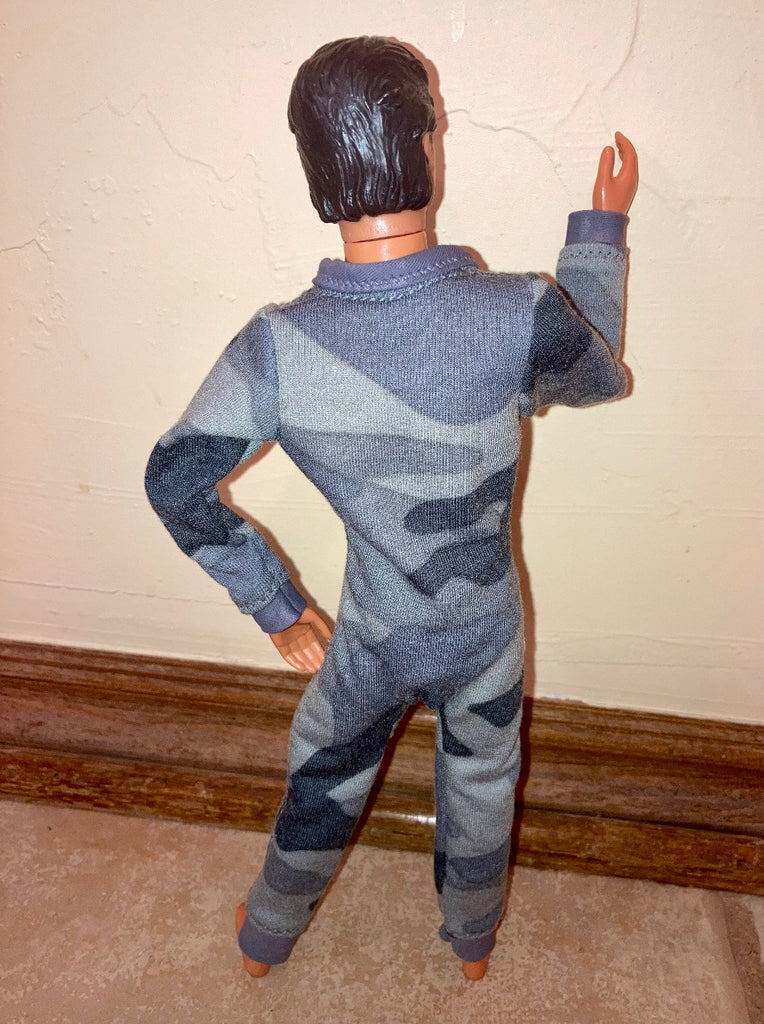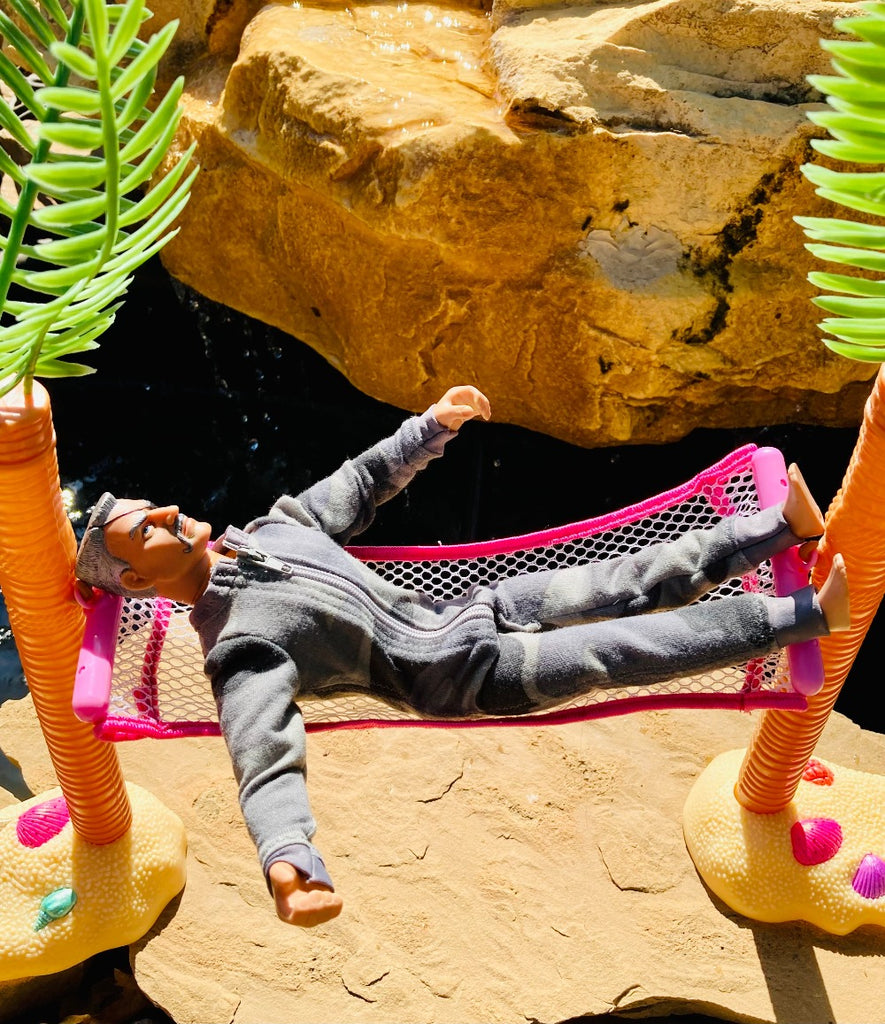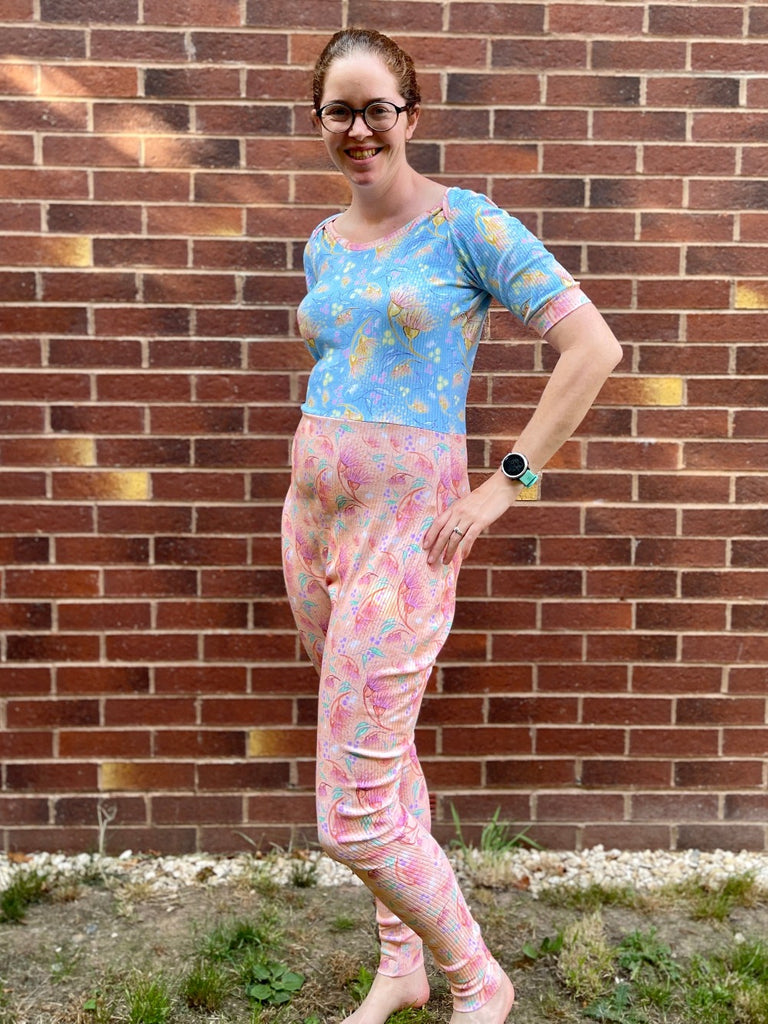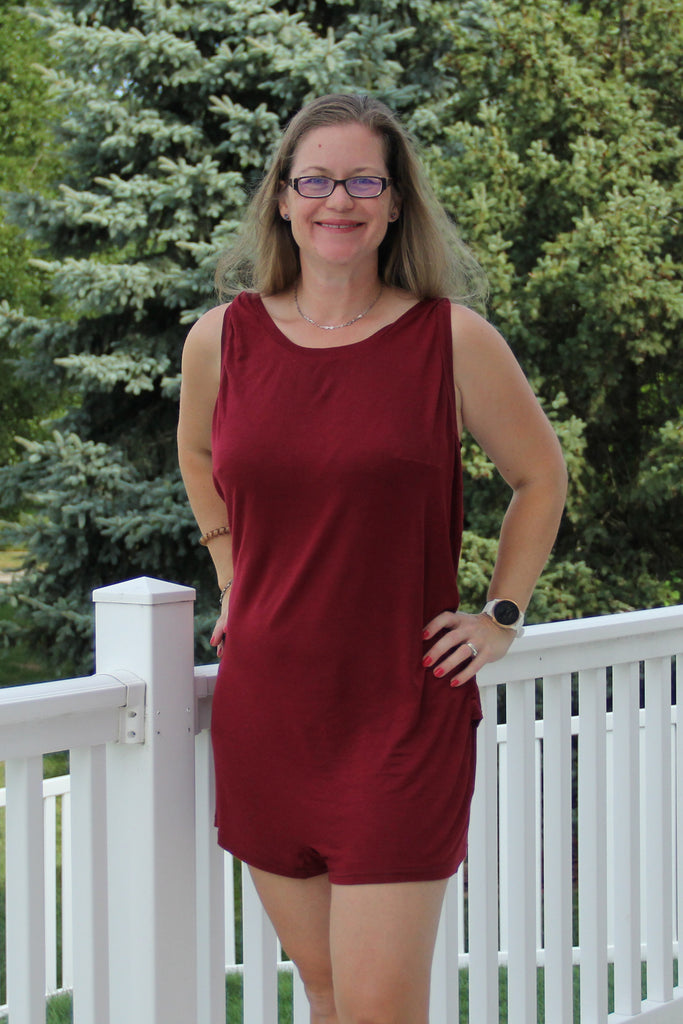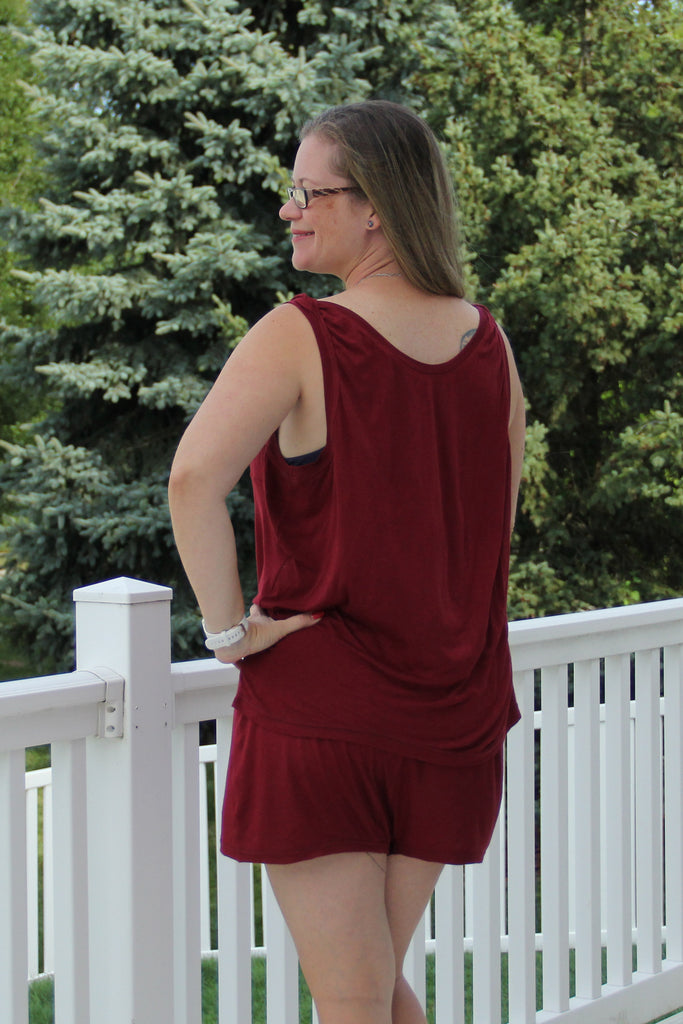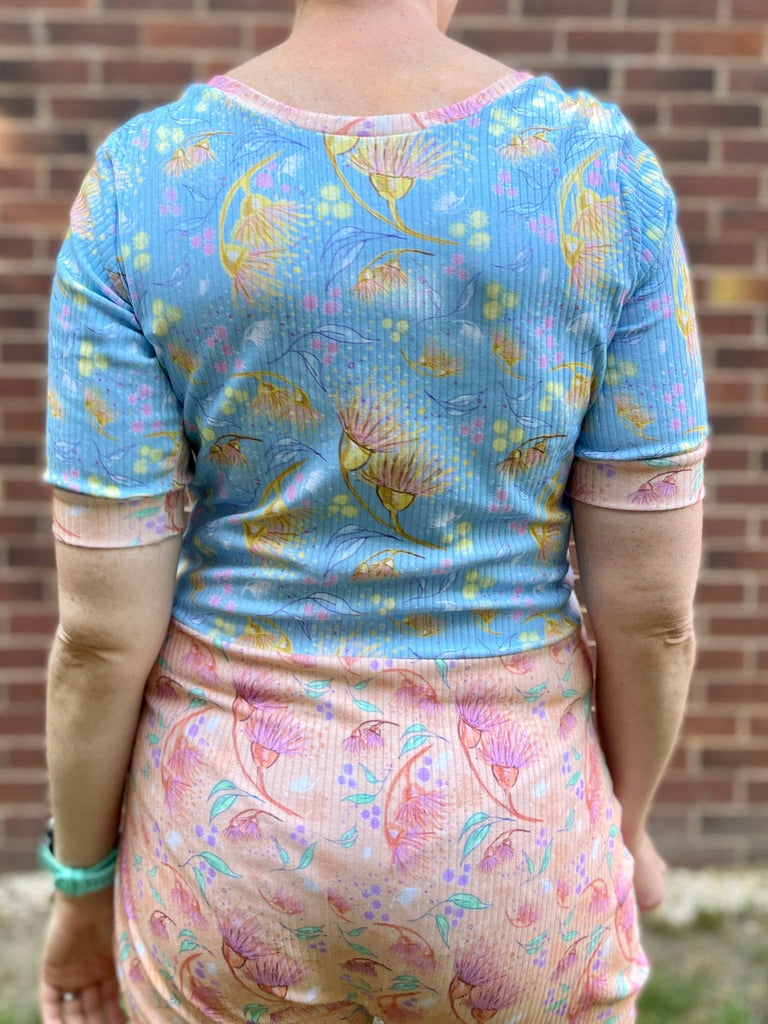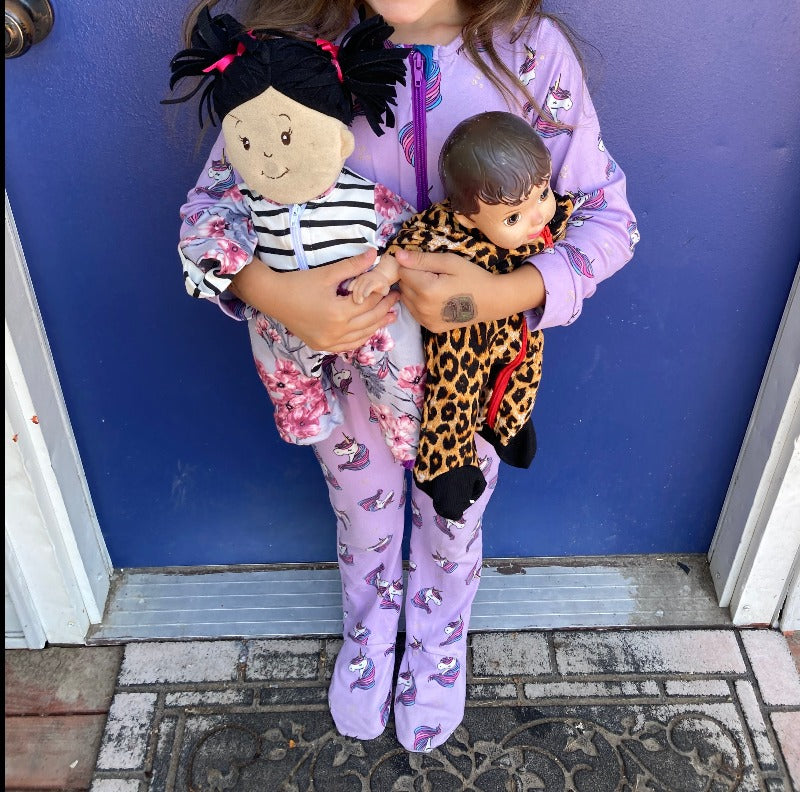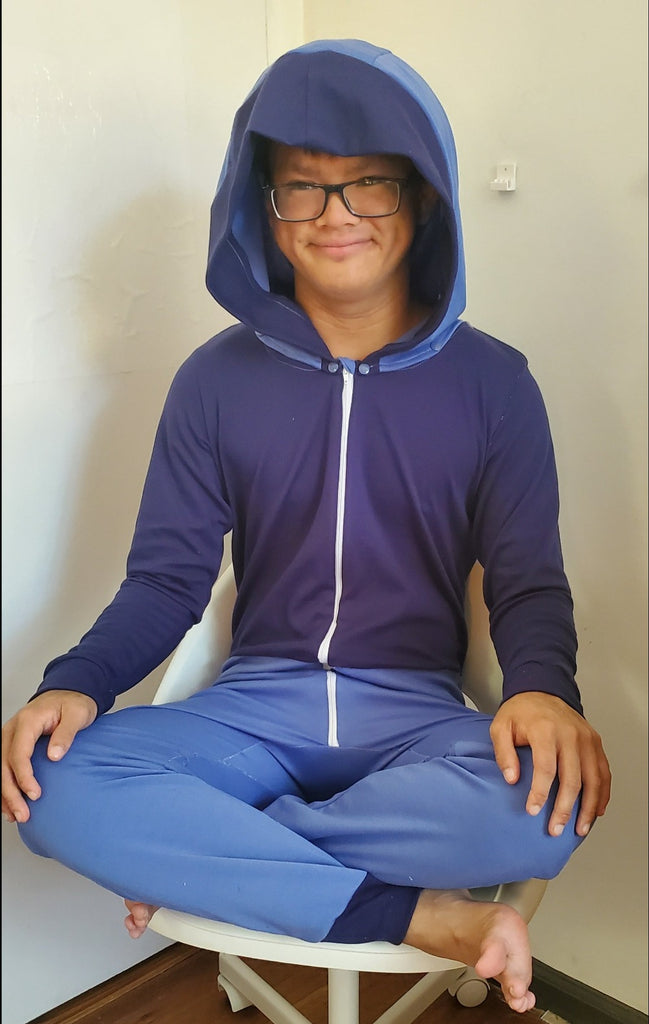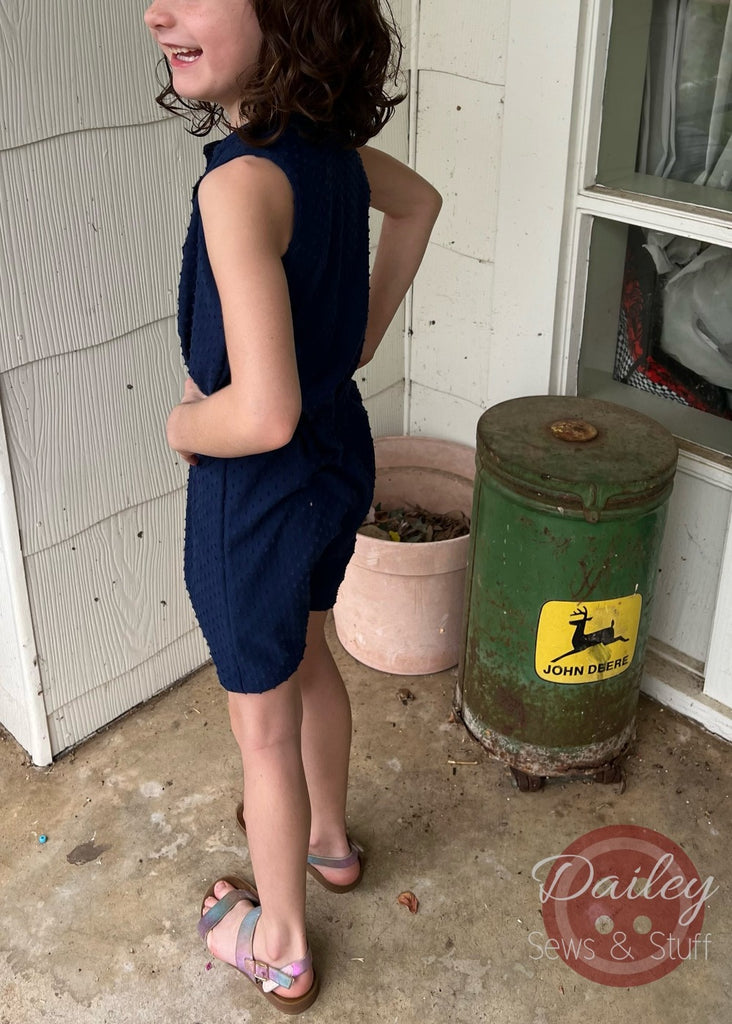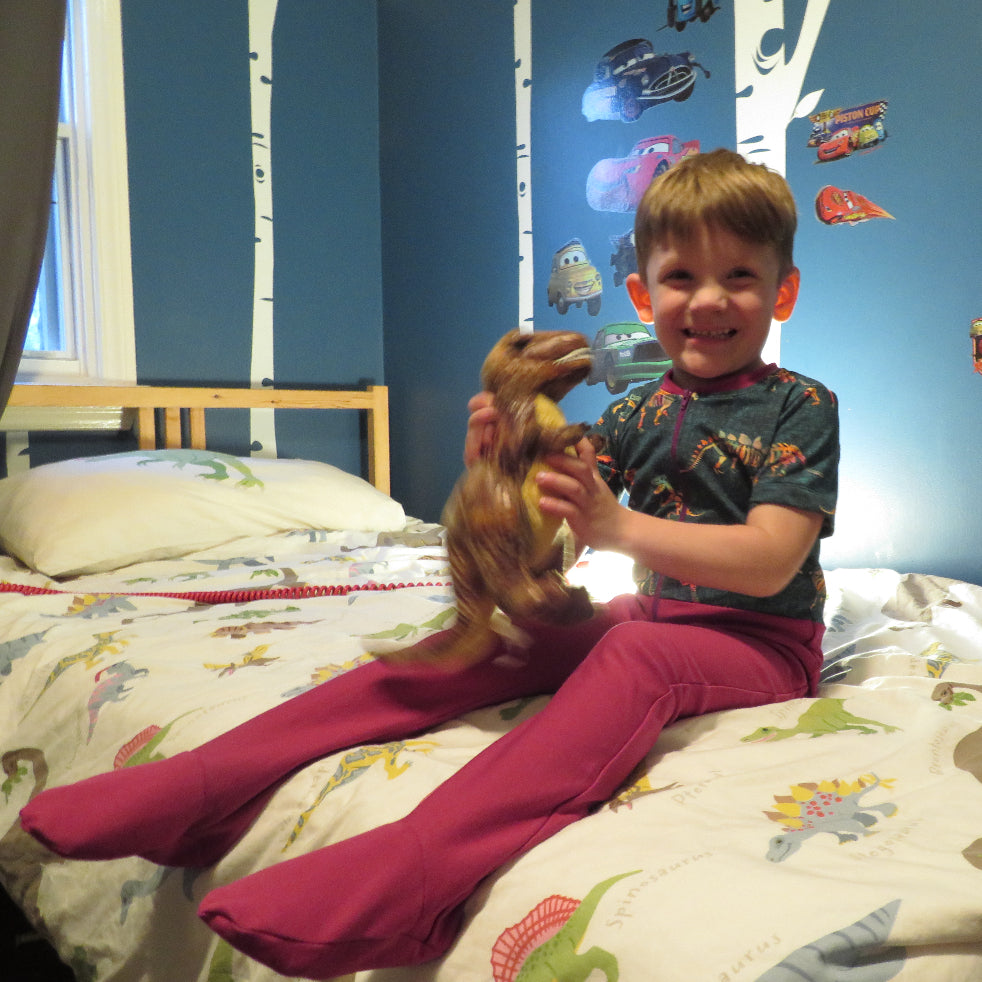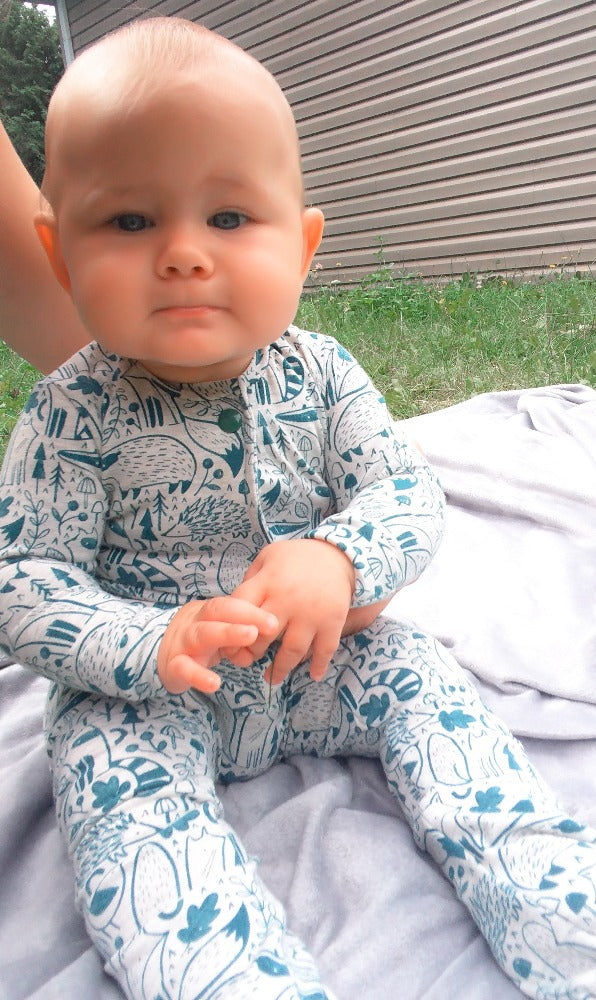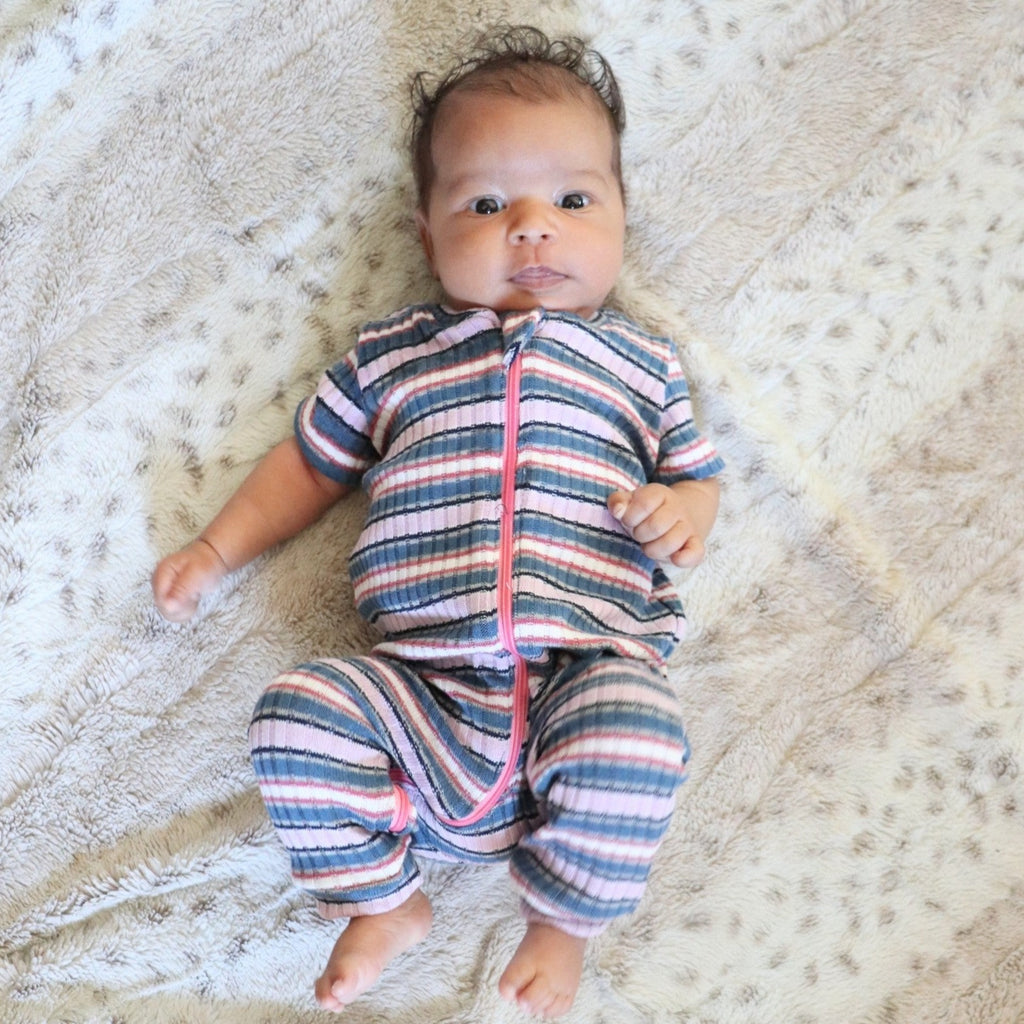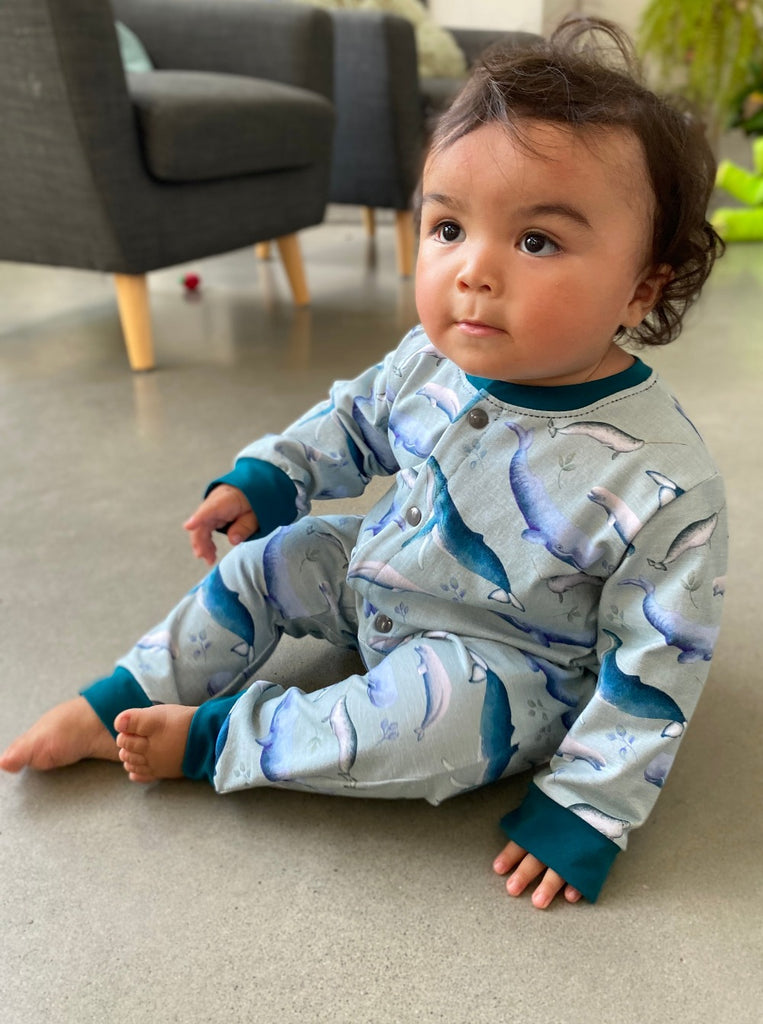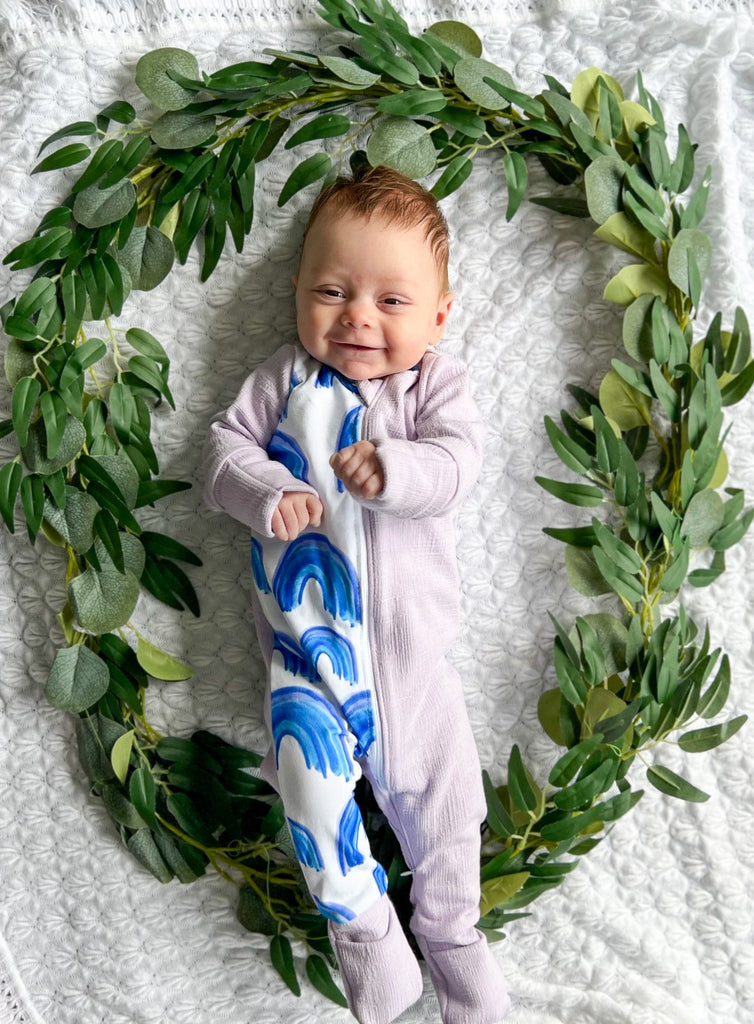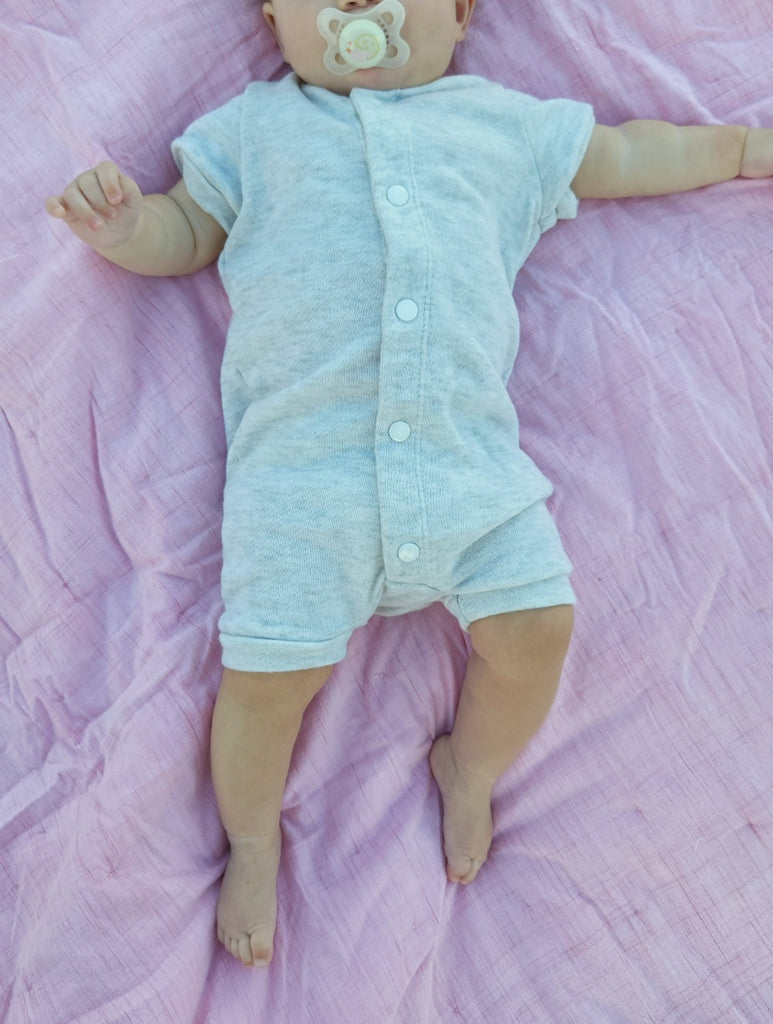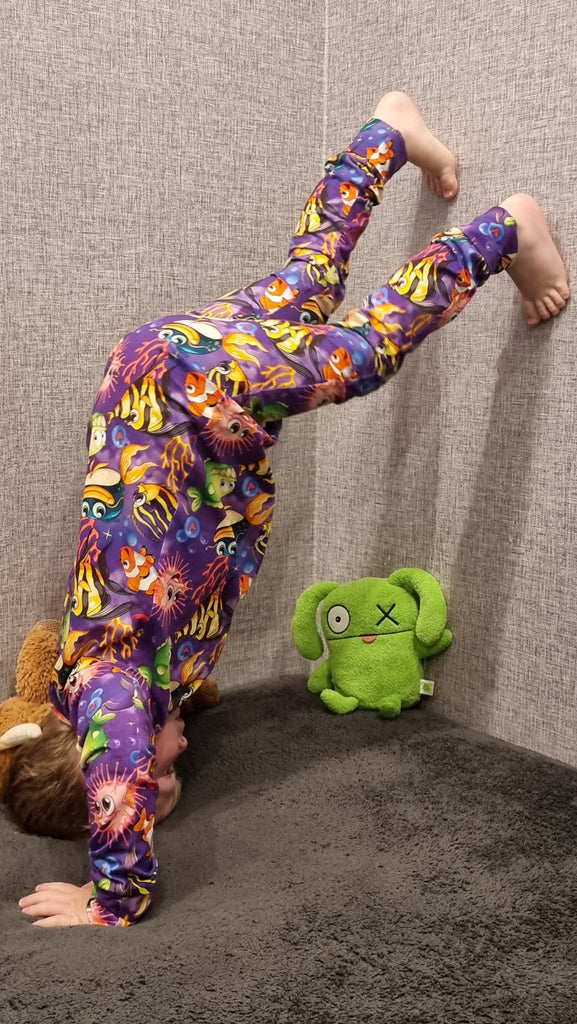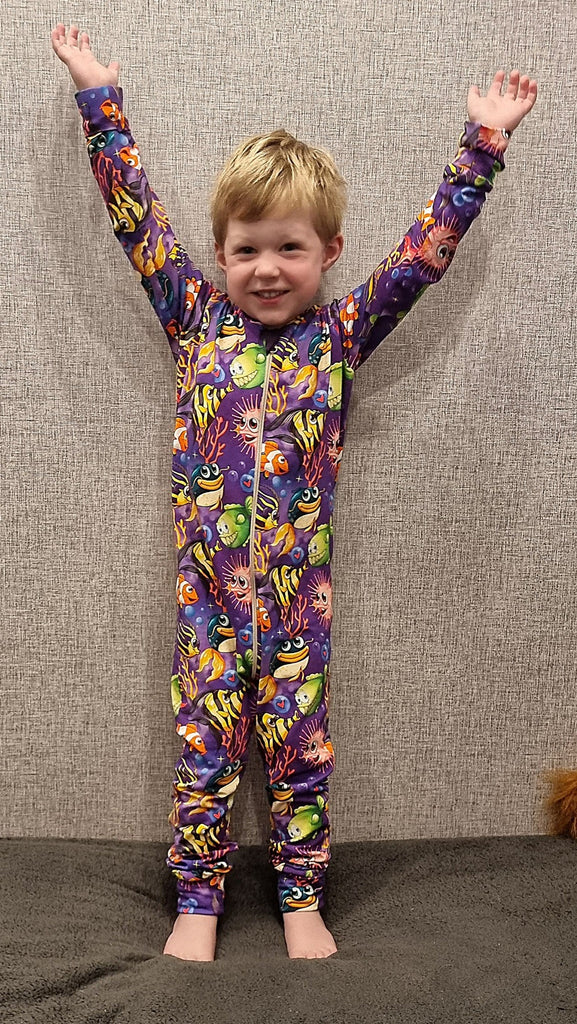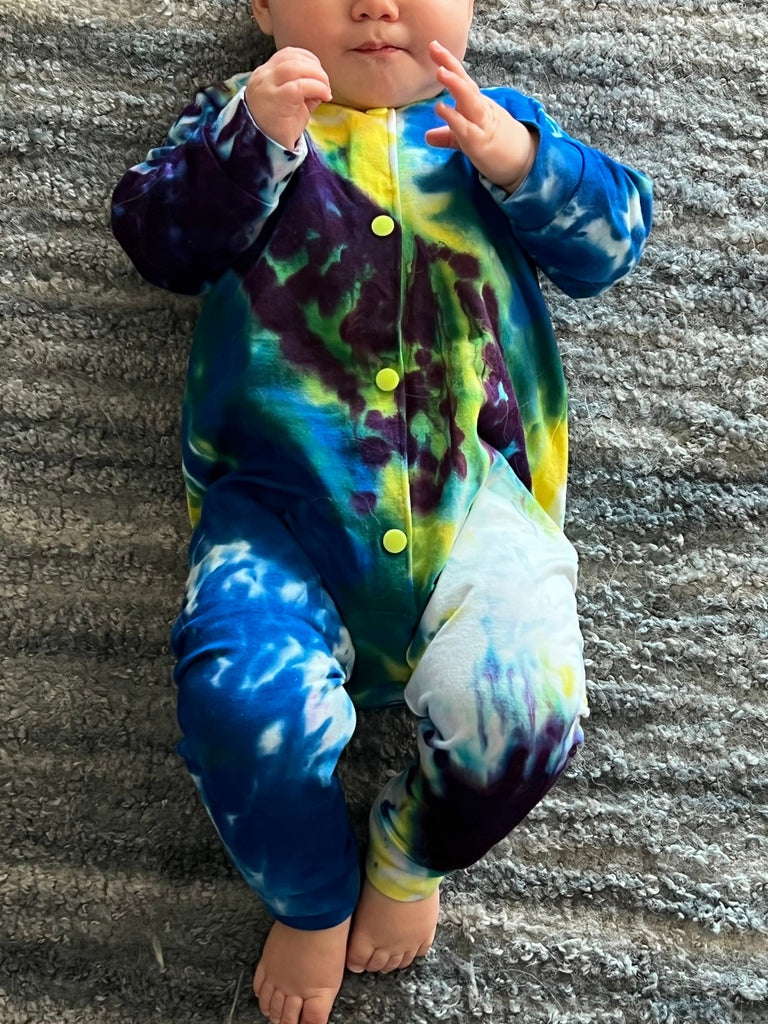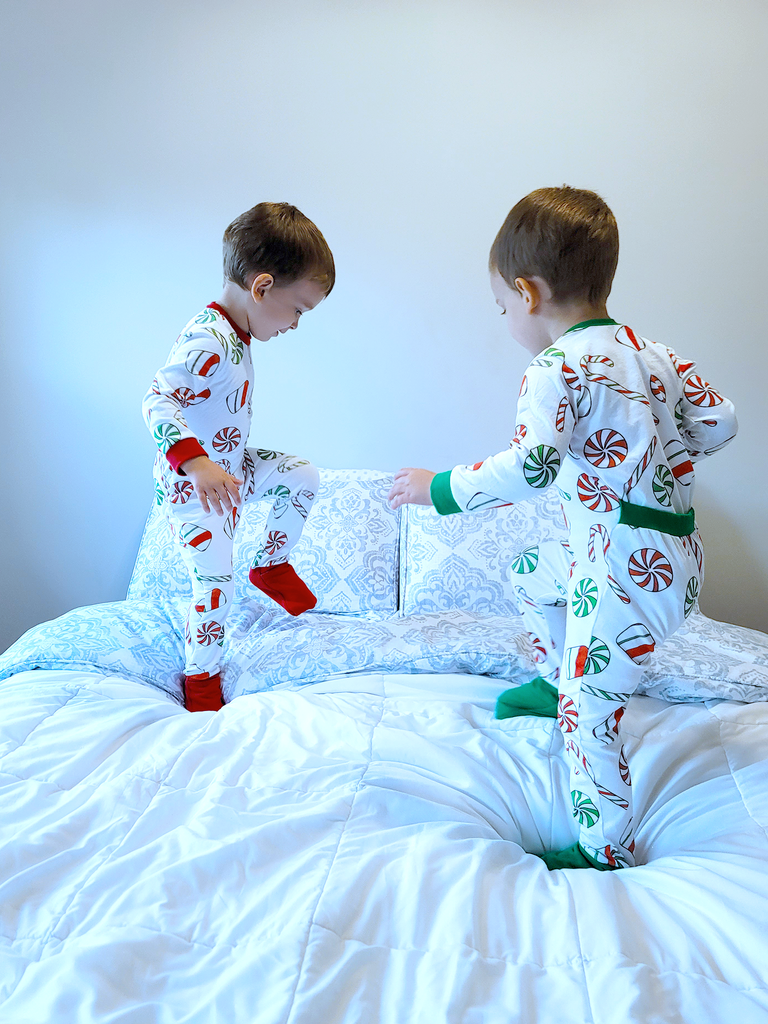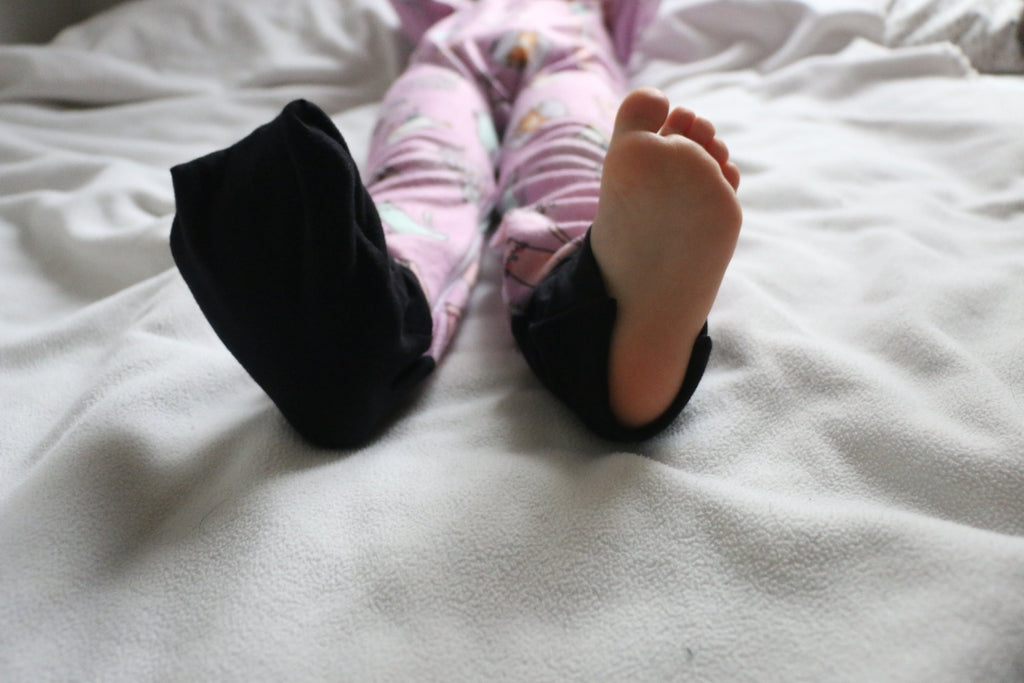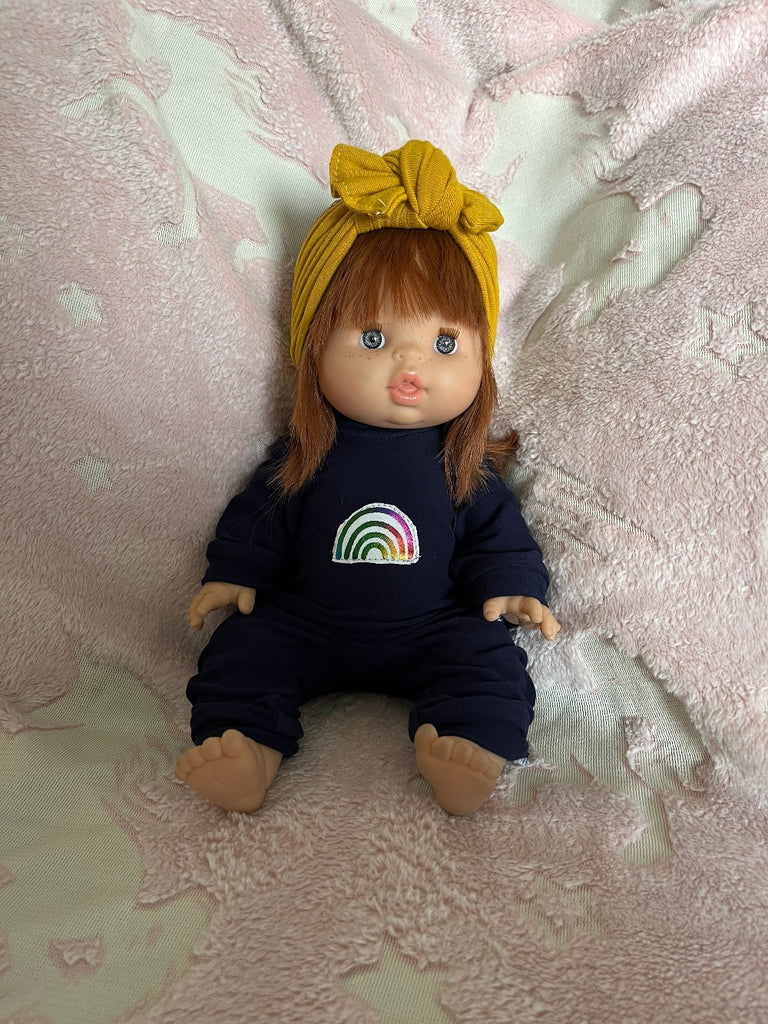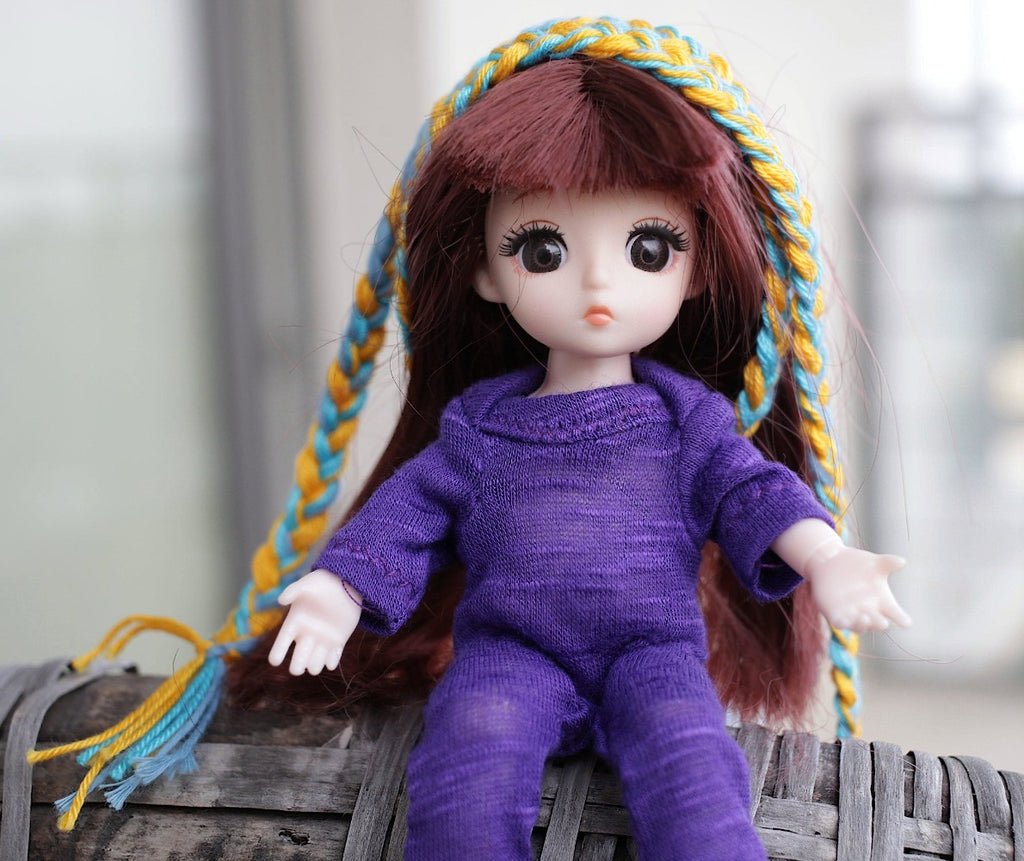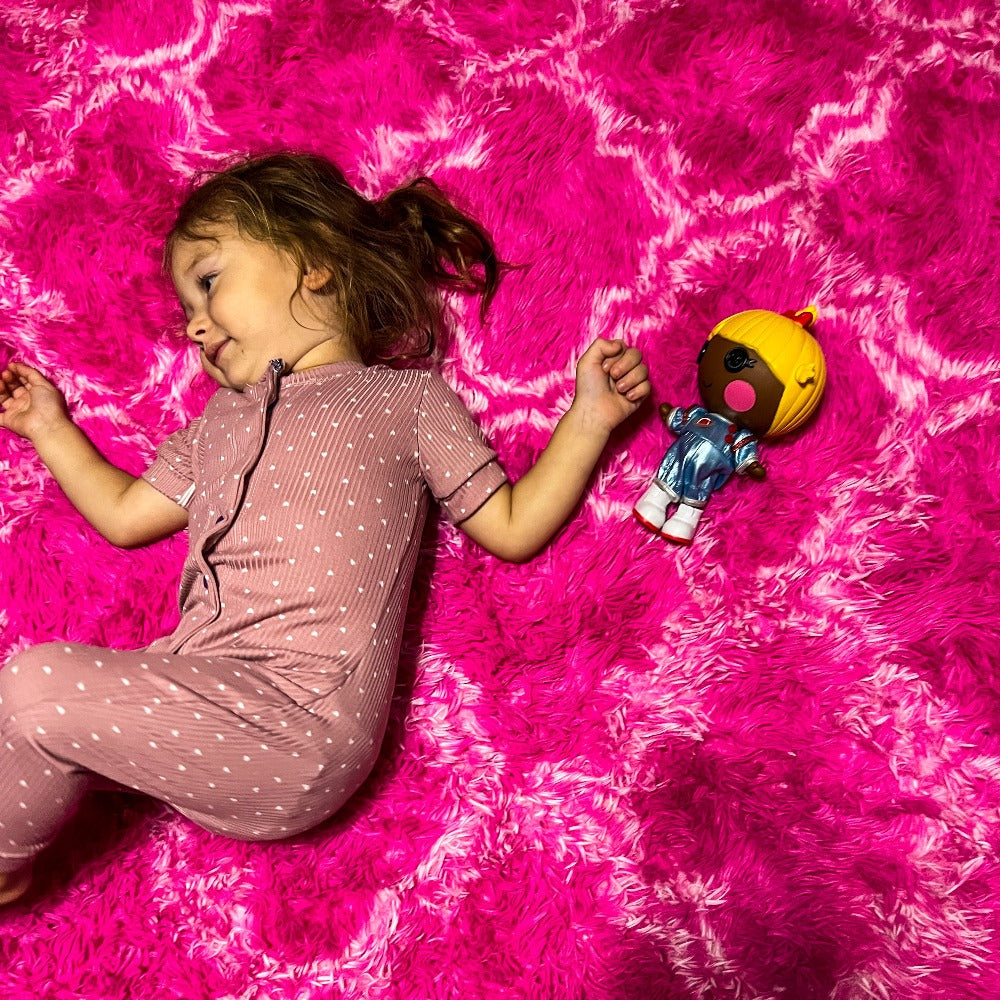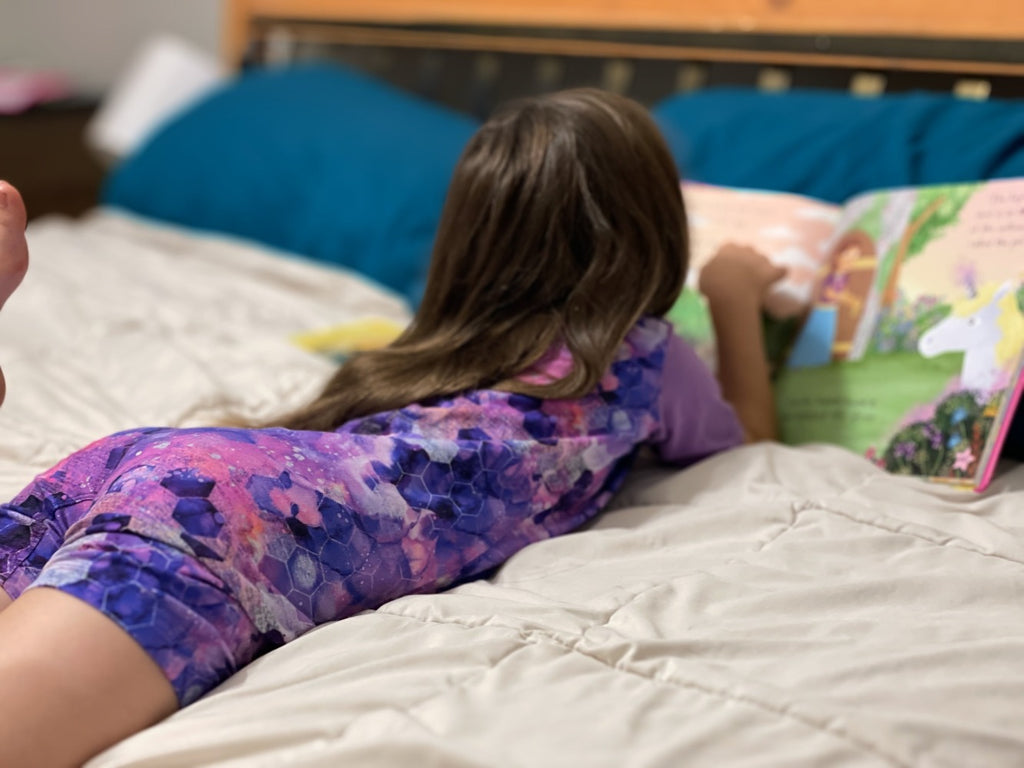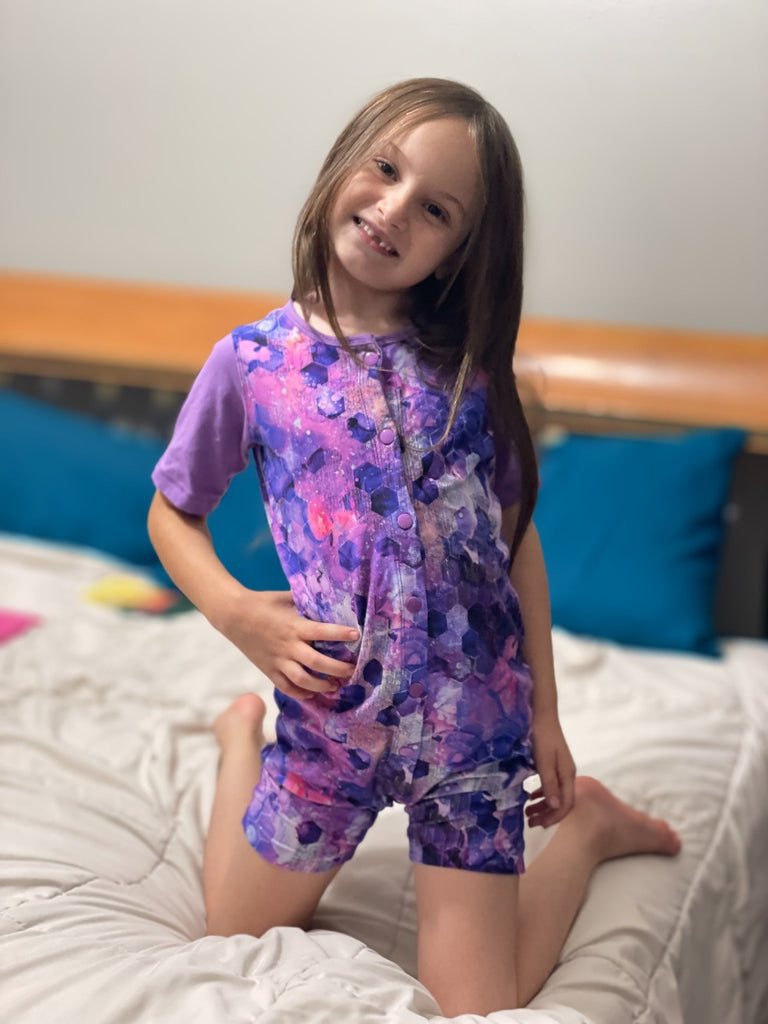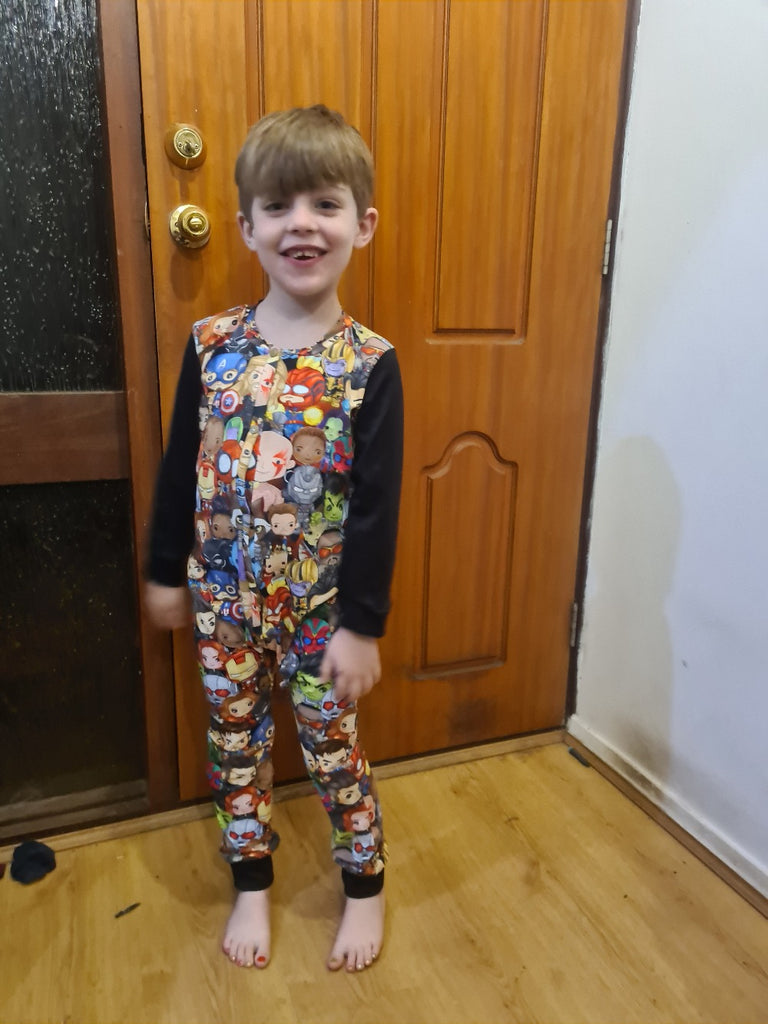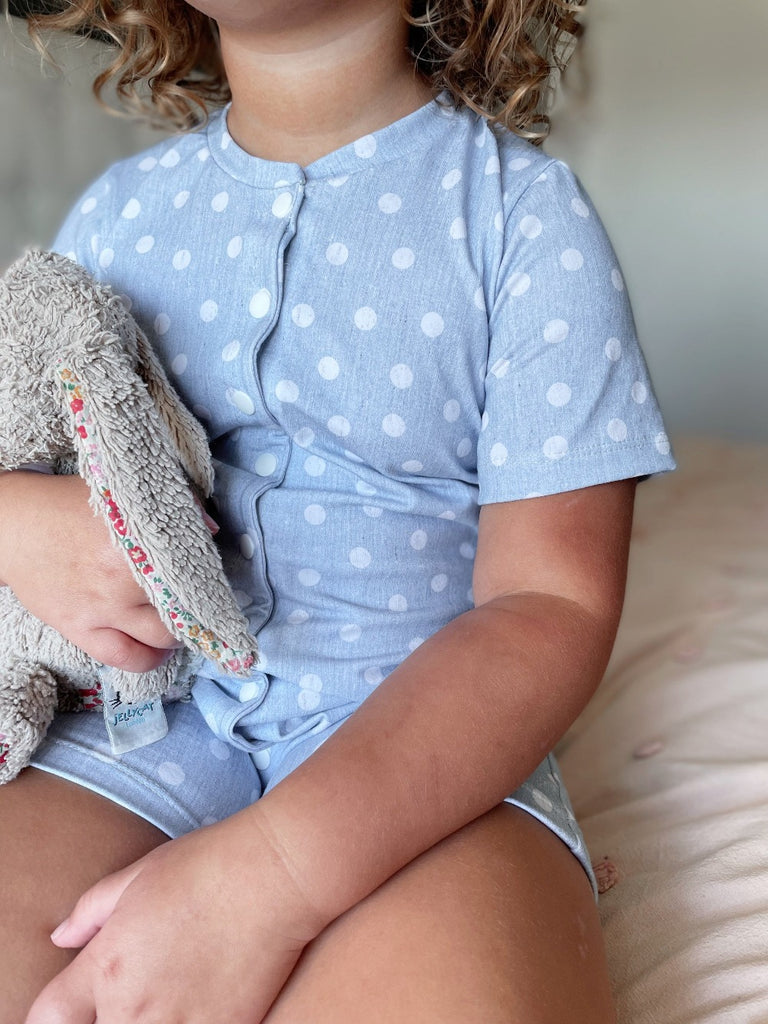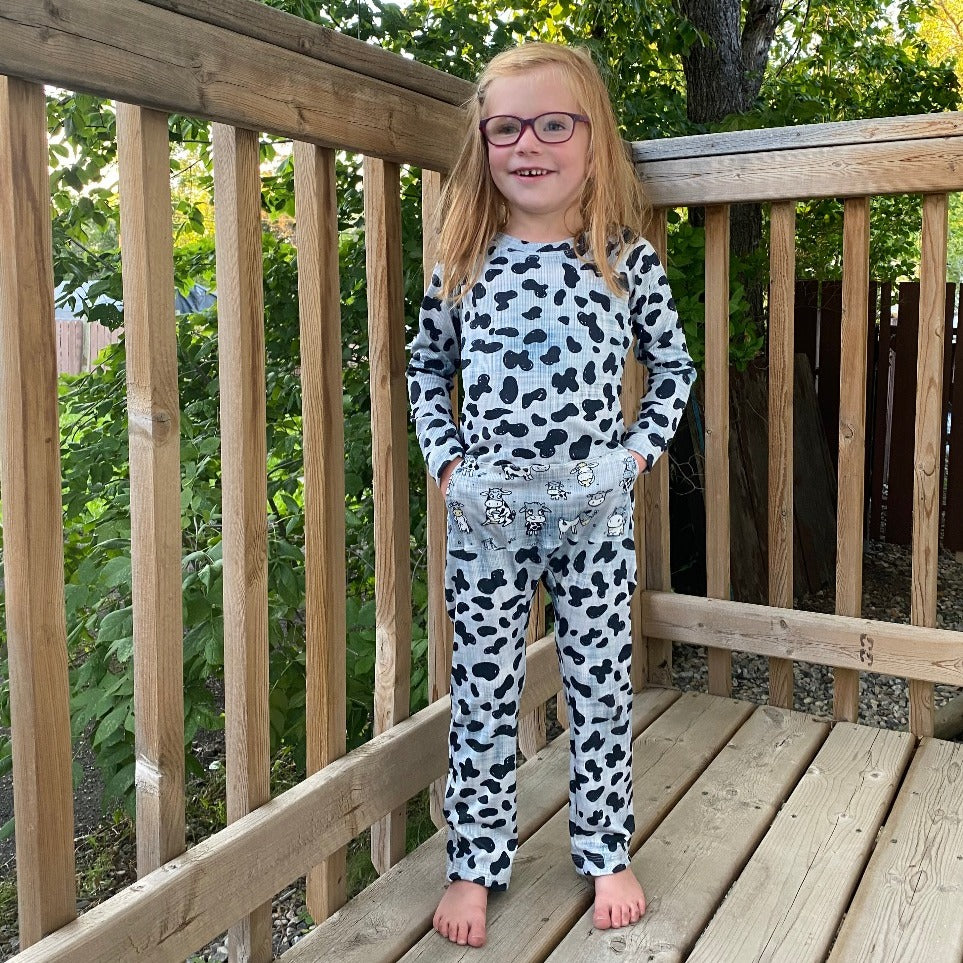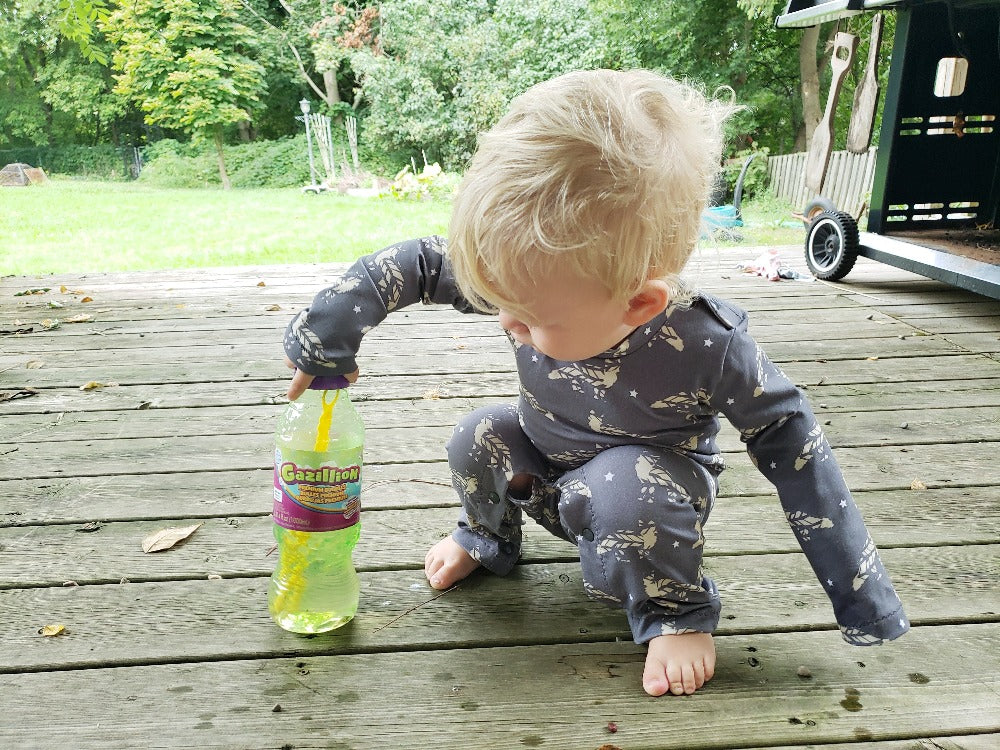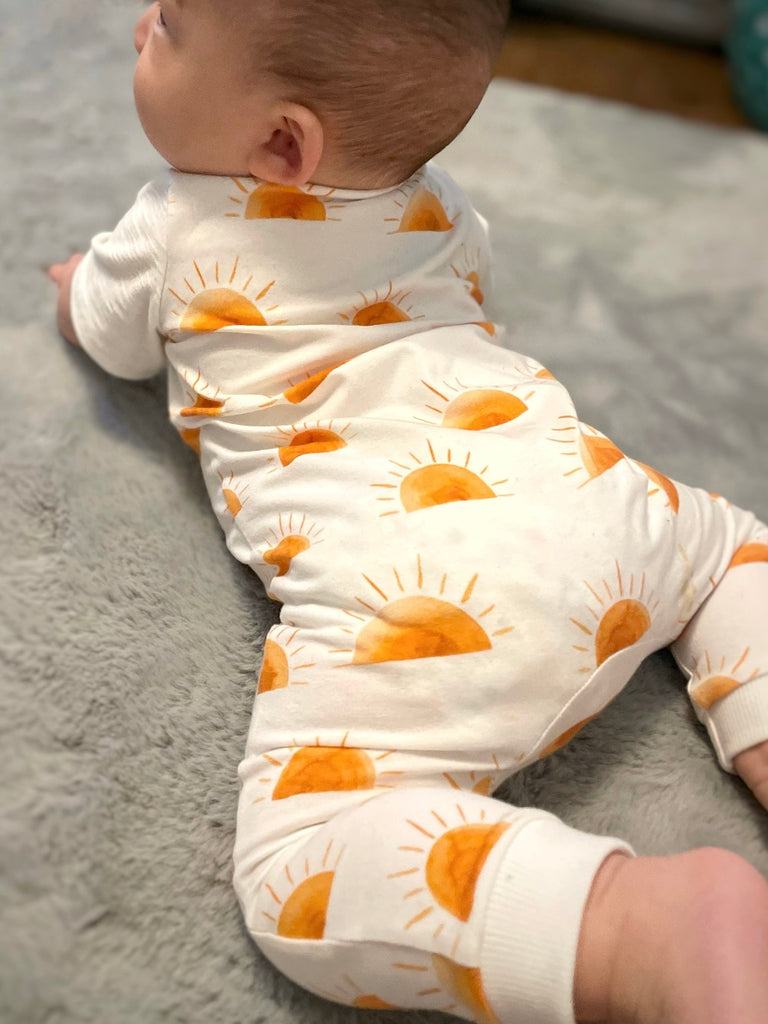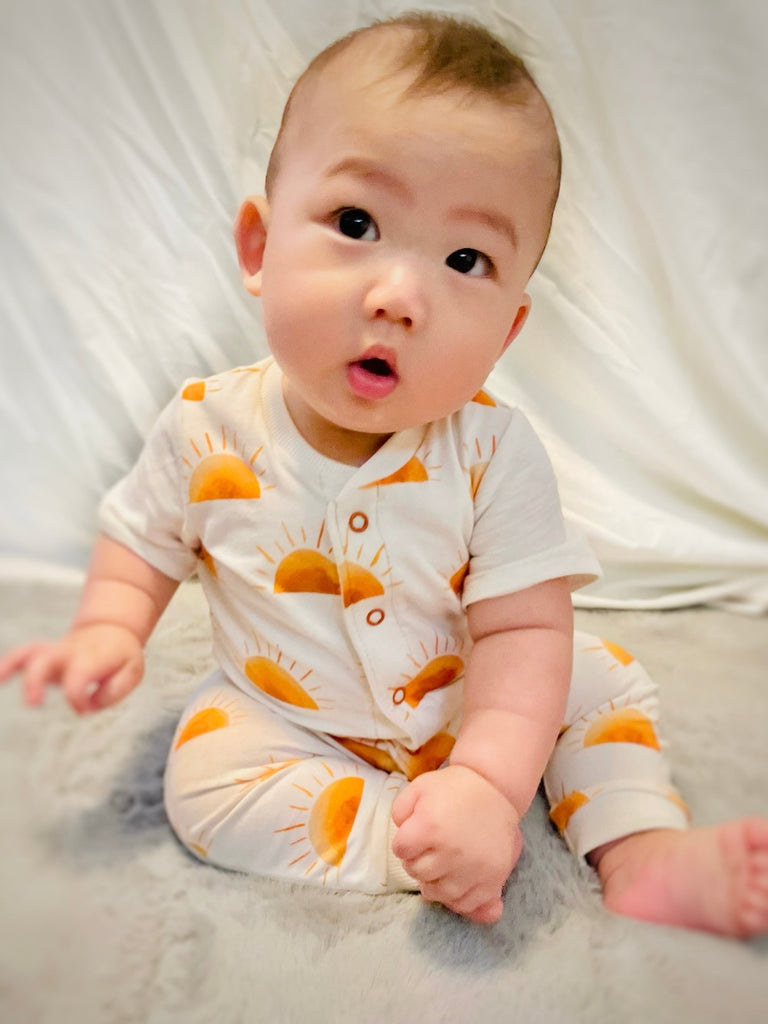 On Sale
MyFit Sleeper
The MyFit Sleeper by Apostrophe Patterns is a one-piece pajama that can be made in any size, with a ton of options. Have a big kid that needs an inseam closure? No problem. Have a parent who wants to match their baby? Perfect. 
Every sewing pattern from Apostrophe Patterns is created to fit perfectly. No grading between sizes required. How is this done? Well, we ask for your unique measurements. We also find out what kind of fabric you are using and what sewing preferences you have. Then, we take all this information and draw out a pattern which fits you perfectly. All this is done automatically in a matter of seconds using the Pattern Generator. Access does not expire, so you can make as many different sleepers as you wish. 
Details
Fabric: Woven or knit; the pattern will adjust to your fabric
Sewing Level: beginner for some options, medium to advanced depending on the closure options you choose
Sizes: all of them!
Based on 14 body measurements, or the option to use standard sizes for babies and kids
Fits: Relaxed, Semi-fitted and Snug
Sleeves: Sleeveless, short, 3/4 or long
Sleeve finishes: Hem, cuff or fold over mitten

Pant lengths: Shorts, capris or long
Leg finishes: Hem, cuff, fold over foot mitten or footie

Neck finishes: Round neckline, lapped neckline or hood
Zipper, snaps or no closure
Closure options: Front down the leg, front middle, double front, back down the leg, back middle, inseam and pullover
Optional back envelope for diaper changing or bathroom access
Horizontal colour blocking at the chest or waist
Optional extra snap plackets at the shoulders, outside sleeve, inside sleeve, side seam and horizontal colour blocking seam
Seam allowance: you get to choose!
Paper size: letter, A4, A0, tabloid, legal, A3, projector
Pattern pieces can be displayed in full or on the fold
Full sewing instructions, including colour photographs for each step
This pattern is for personal use only. You may make sleepers for yourself or others with your single purchase. Small scale hand-sewn business owners are welcome to use the pattern to sew sleepers for customers, but be aware that many countries have regulations on what you can sell as sleeping wear for children. Every sewist needs their own copy of the pattern. You may not redistribute any pattern you create from the Pattern Generator.
Note: This is not a listing for a completed garment. You will receive access to a web page which allows you to generate the My Fit Sleeper sewing pattern in PDF form. 
Wow, awesome!
I really love this pattern. Someone suggested it to me becasue i had some fitissues buying sleepers for my son. The thing about the fit was he wore super big cloth diapers at night and he was aa big boy for his age, so he was already wearing the biggest size available in stores in cotton or jersey fabric. And the fit was oke.. .. I dont often buy patterns but this was VERY promising. I had some things i would like to do better next time since it wasnt clear enough for me the first time. But i sew it quickly and it was wearable and the fit was awesome! At the moment im making him a birthdaygift of a sleeper for his doll :D When can you do something like this easily right?
haven't yet
Confession. Still taping pattern. Haven't made it up yet
However, the multiple options are what appealed to me. Ask me in a month!!
Love this pattern!
I bought this because I wanted to make matching PJs for Christmas but I also love that you could use this pattern to make a Halloween costume too. This pattern is perfect! I love it!!
Also, PS, I feel like after a few years of using your patterns, I feel like I understand patterns and making clothes so much better now than I ever have before. I really love Apostrophe patterns. My favorite!
What a versatile pattern
Very useful to have toddlers and children standard size that can be then adjusted with a few personalize measure. Also love the fact that the pattern piece can be split horizontally for colour blocking and that we can print entire pattern piece (rather than on the fold). Cannot wait to make additional outfit and pijama for my little ones.
Amazing
My son started swimming lessons at 6mths old. 4 years later he swims almost every day and is built like Michael Phelps. Consequently it is near impossible to buy onesies to fit his wide shoulders, long torso and tiny hips. I finally found a winner! The Myfit sleeper was 100% perfect from the very first pattern. He is in love with these sleepers now and wants to wear them 24/7. Thank you Apostrophe Patterns.