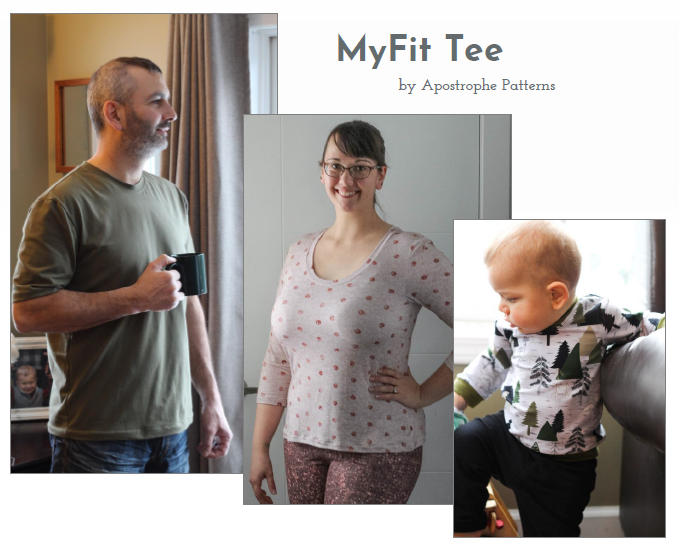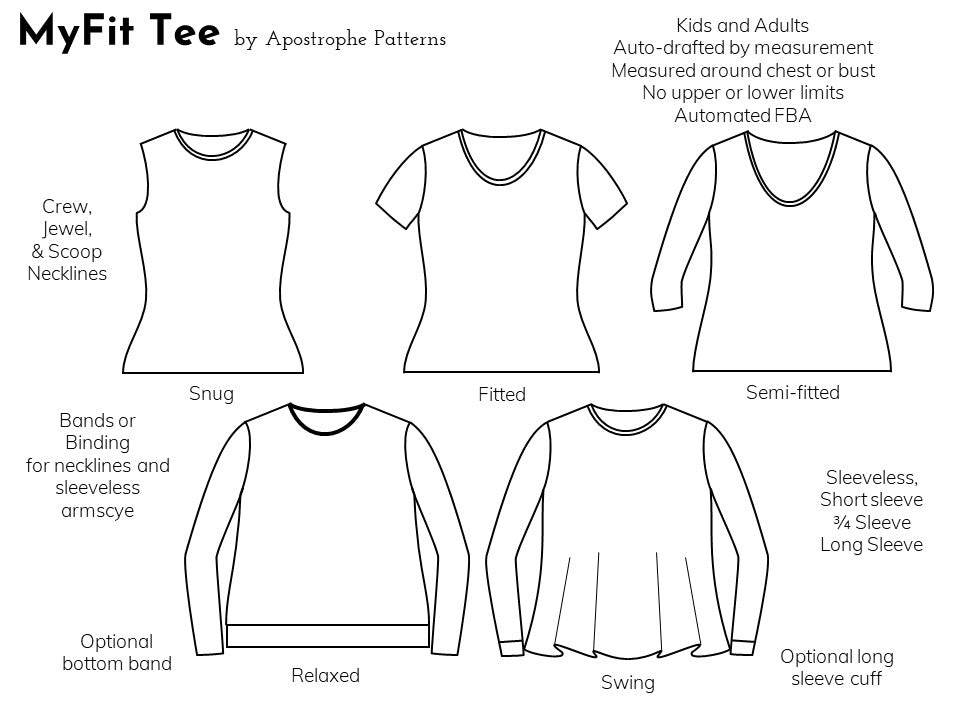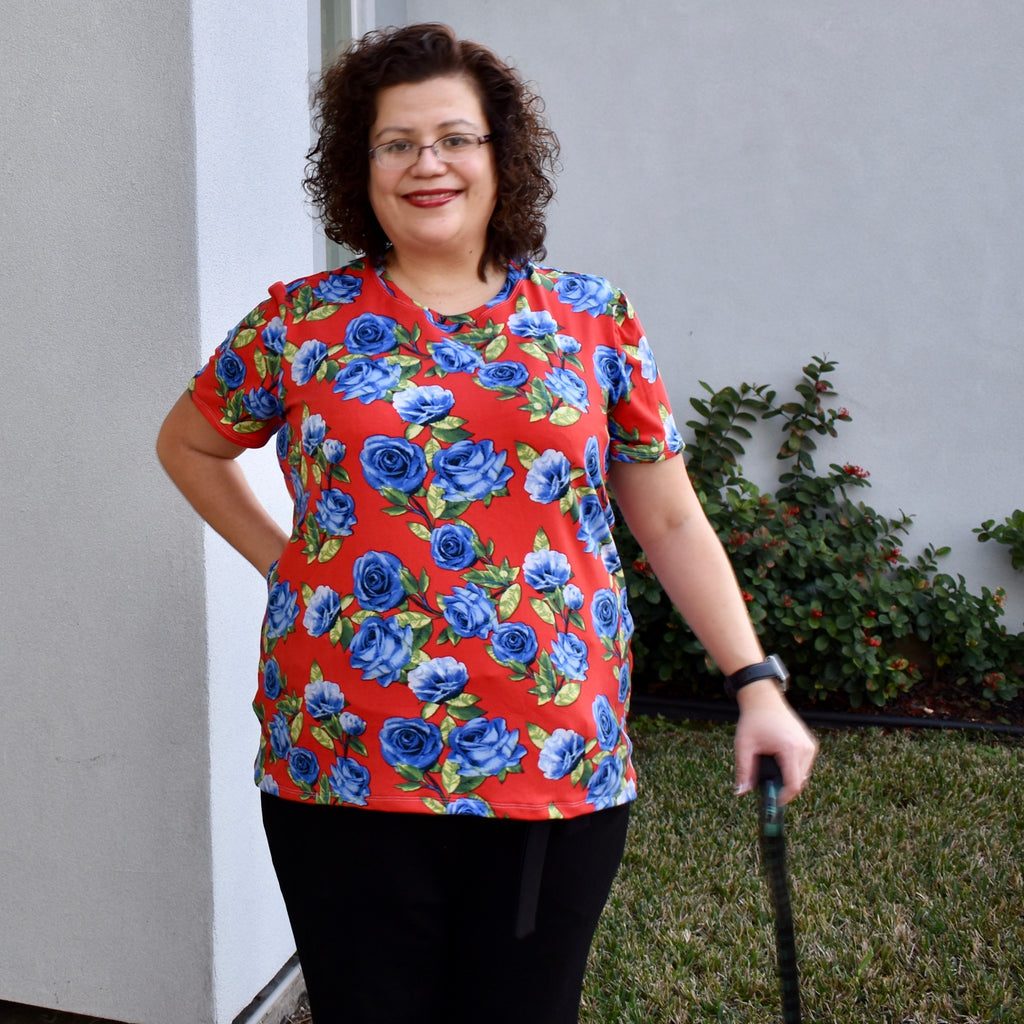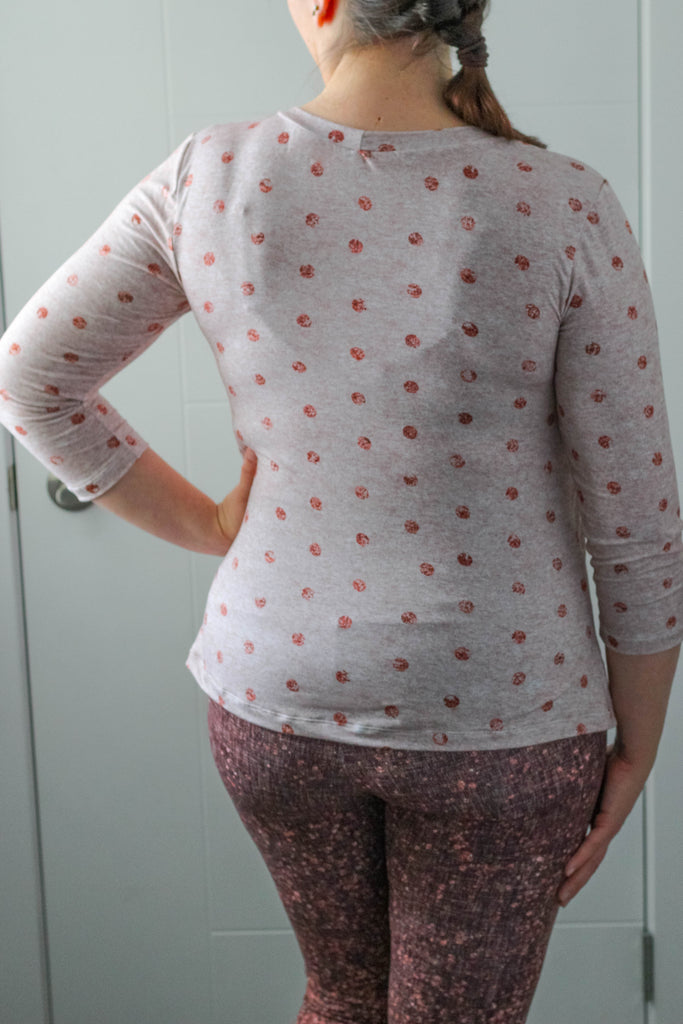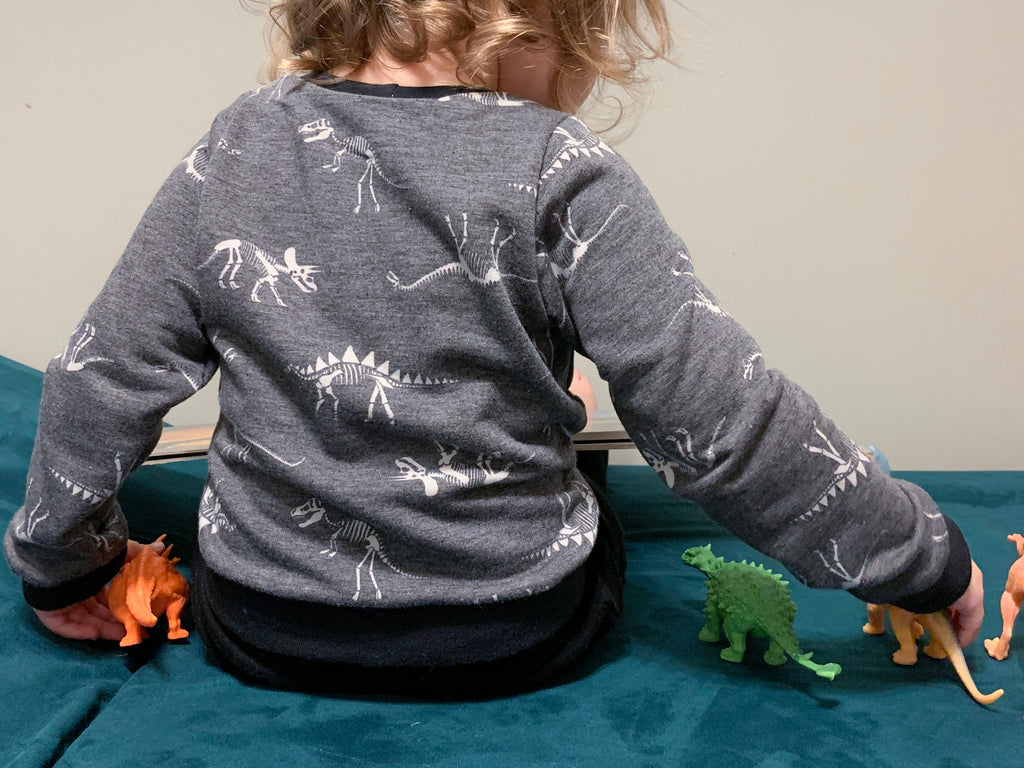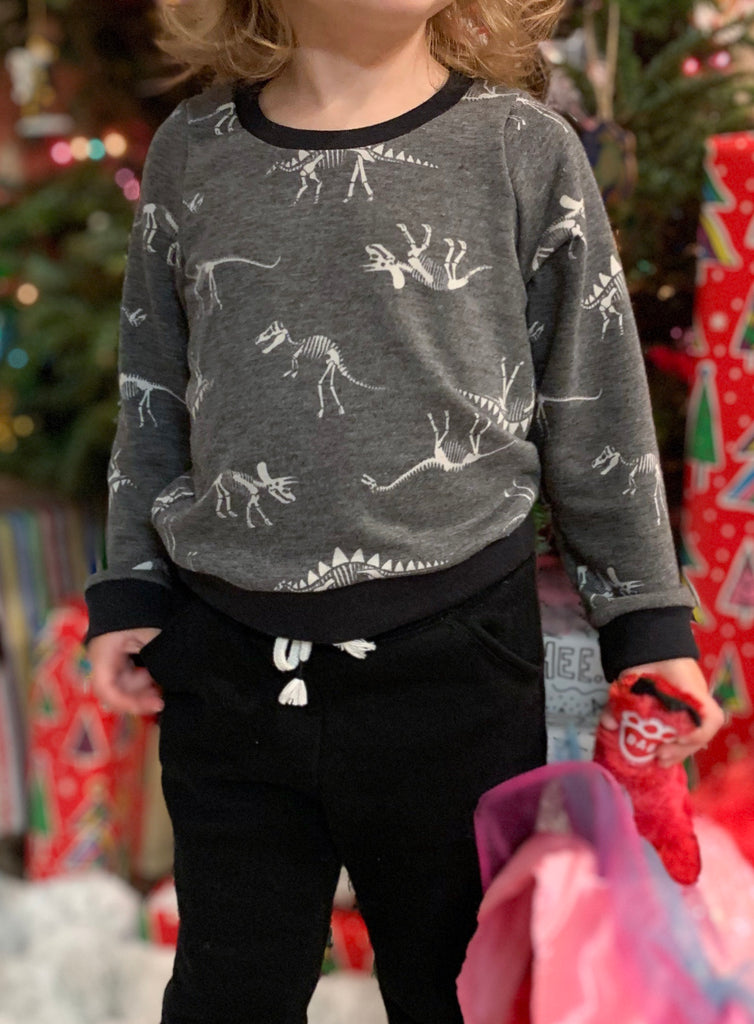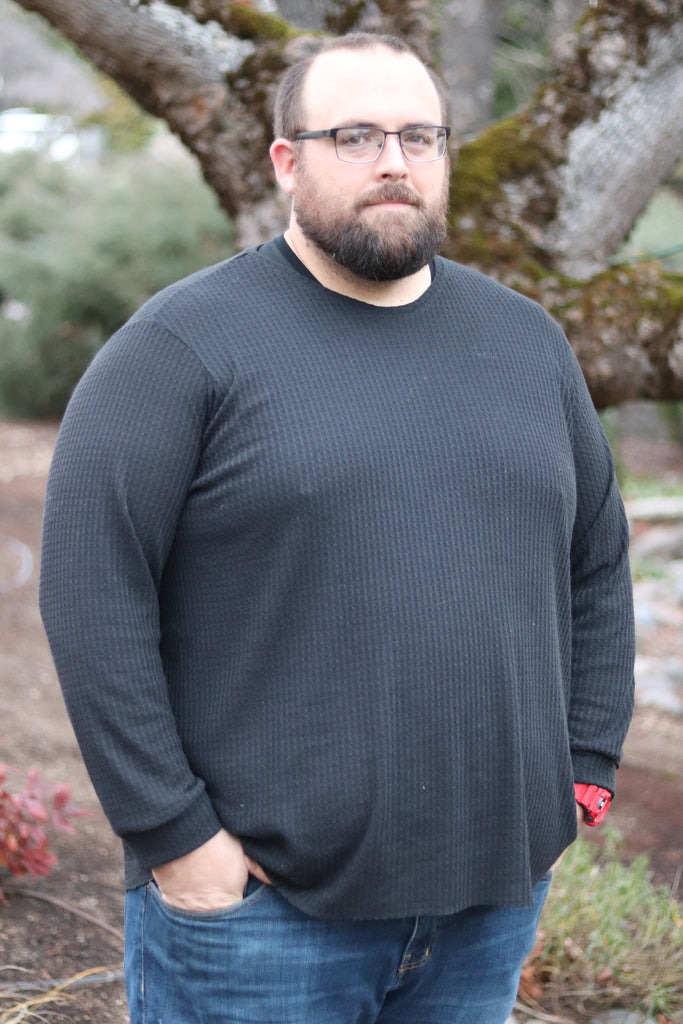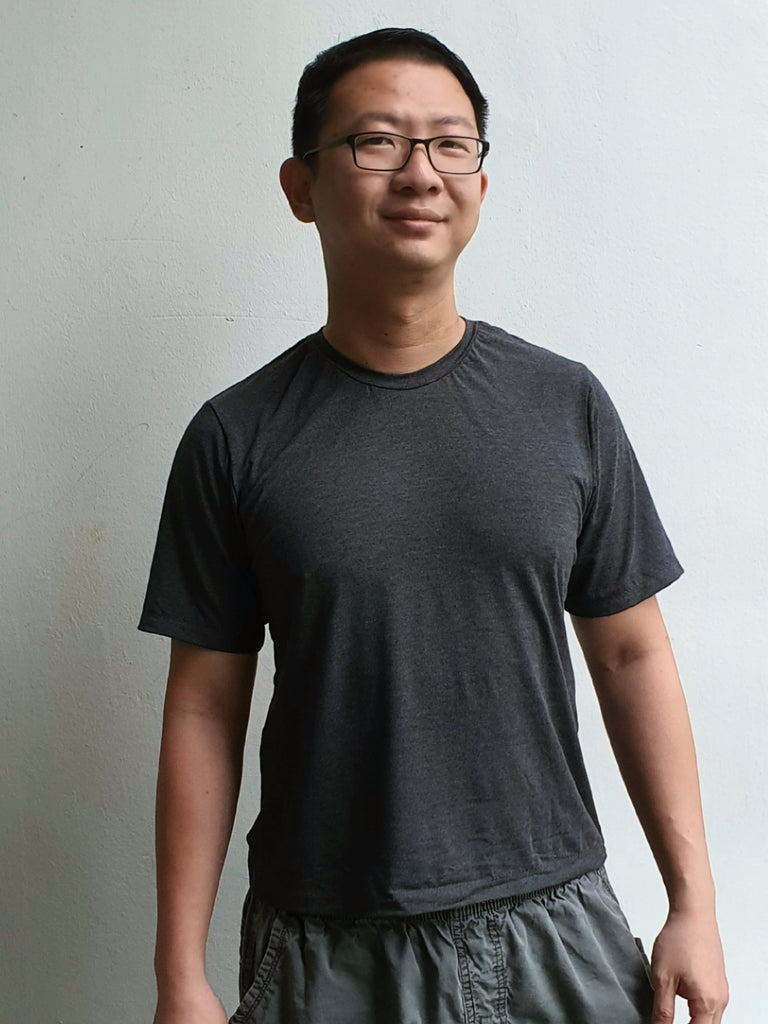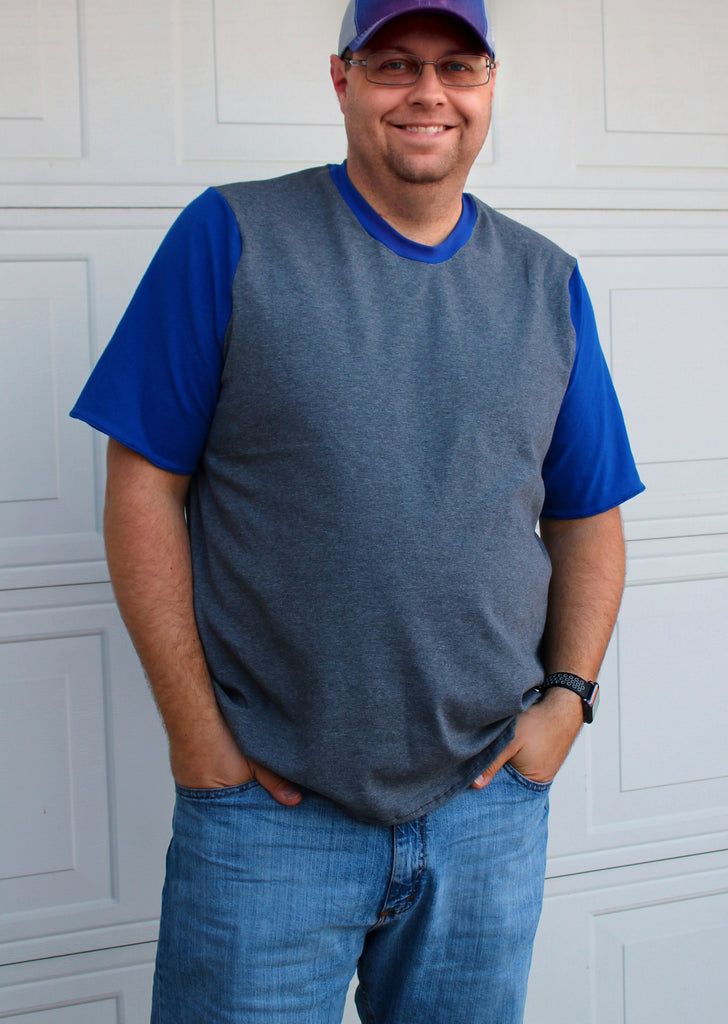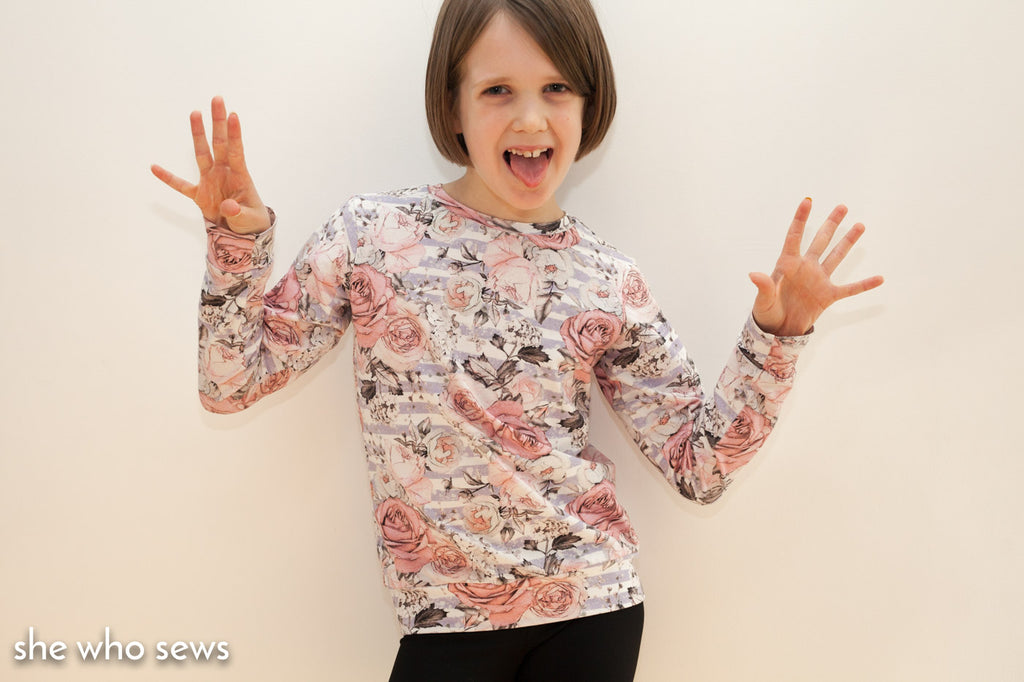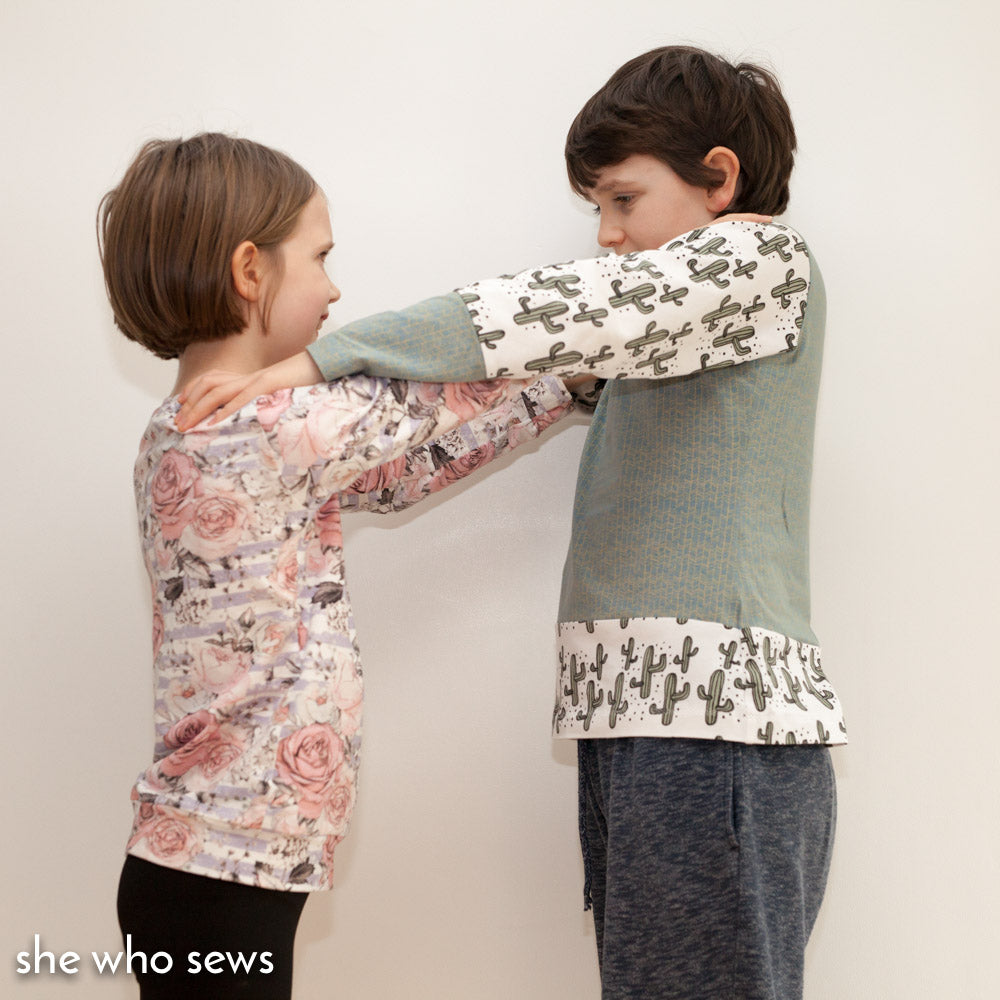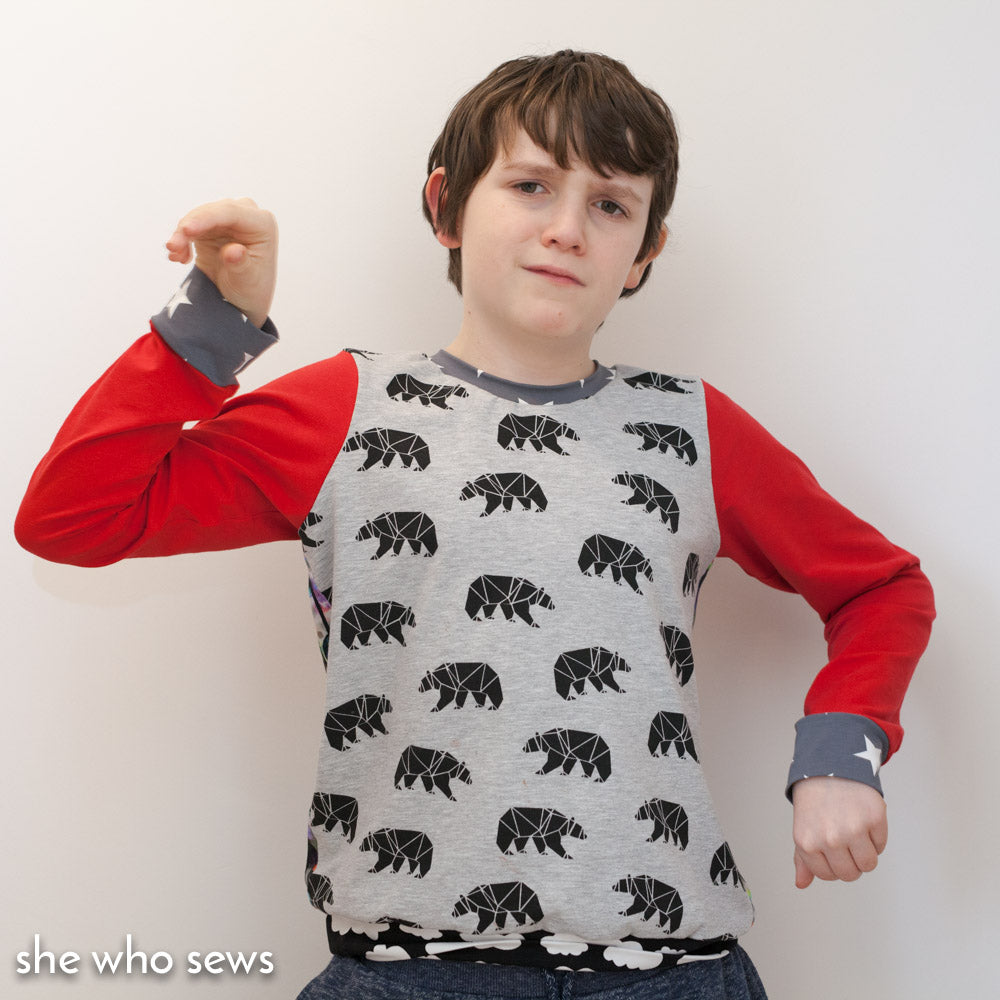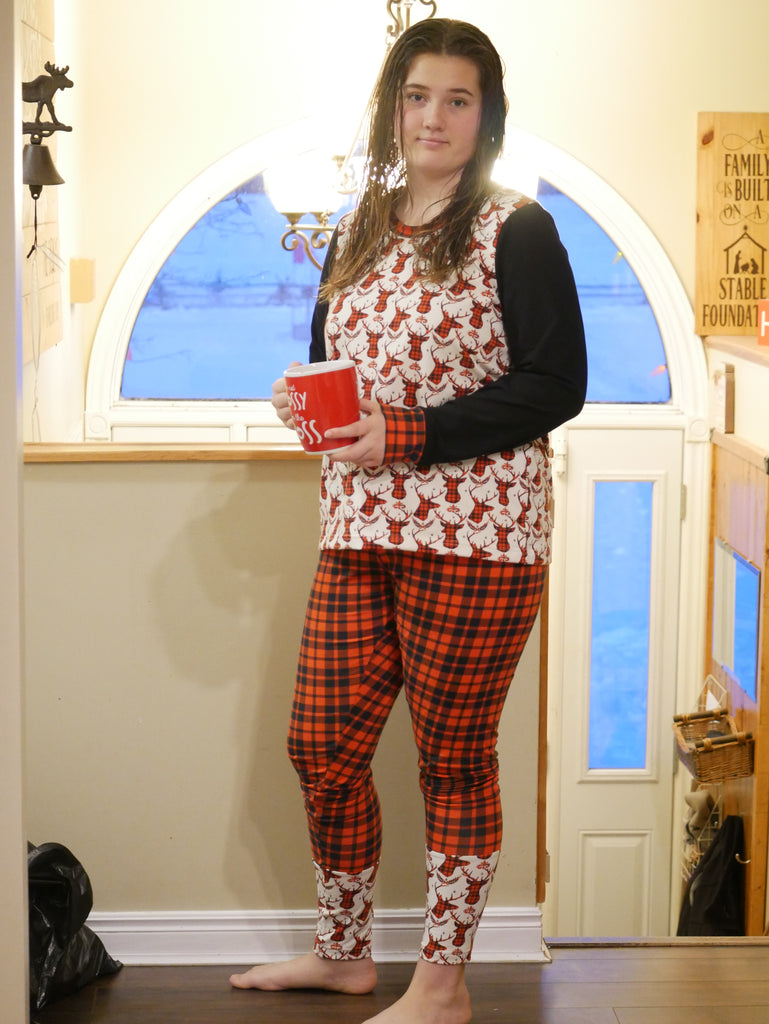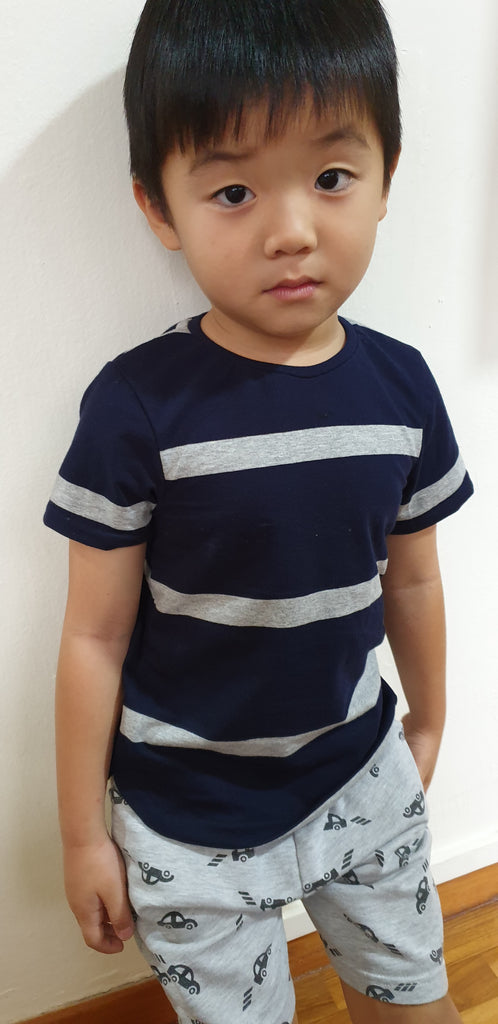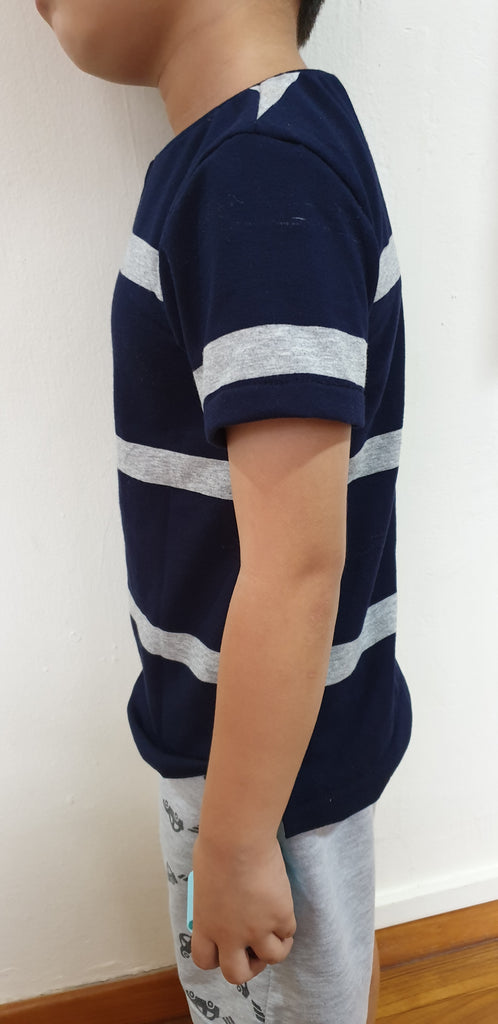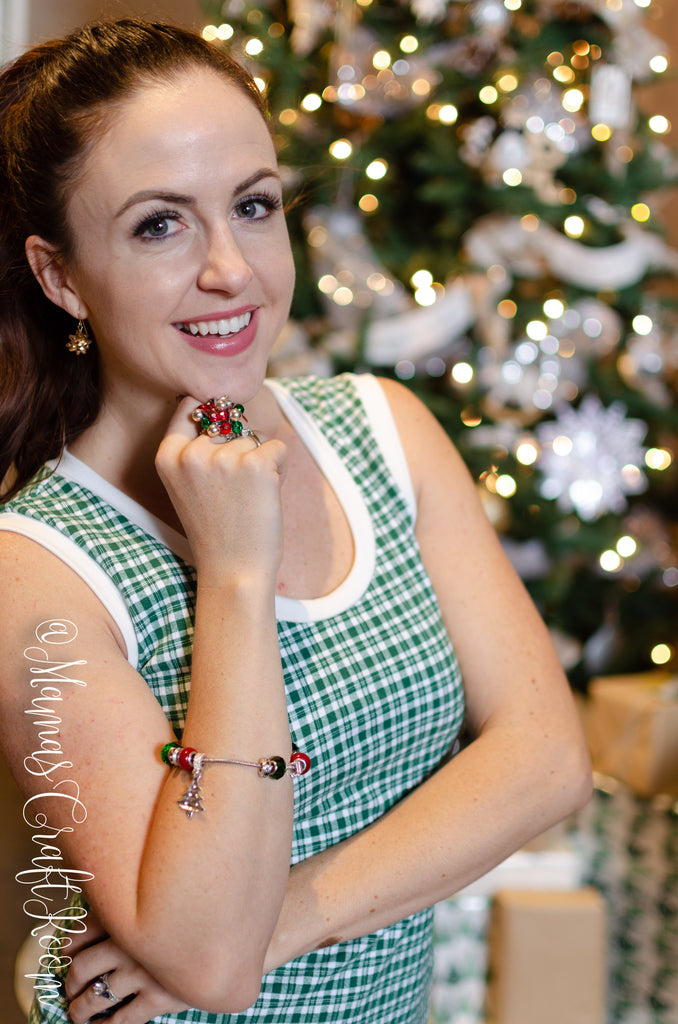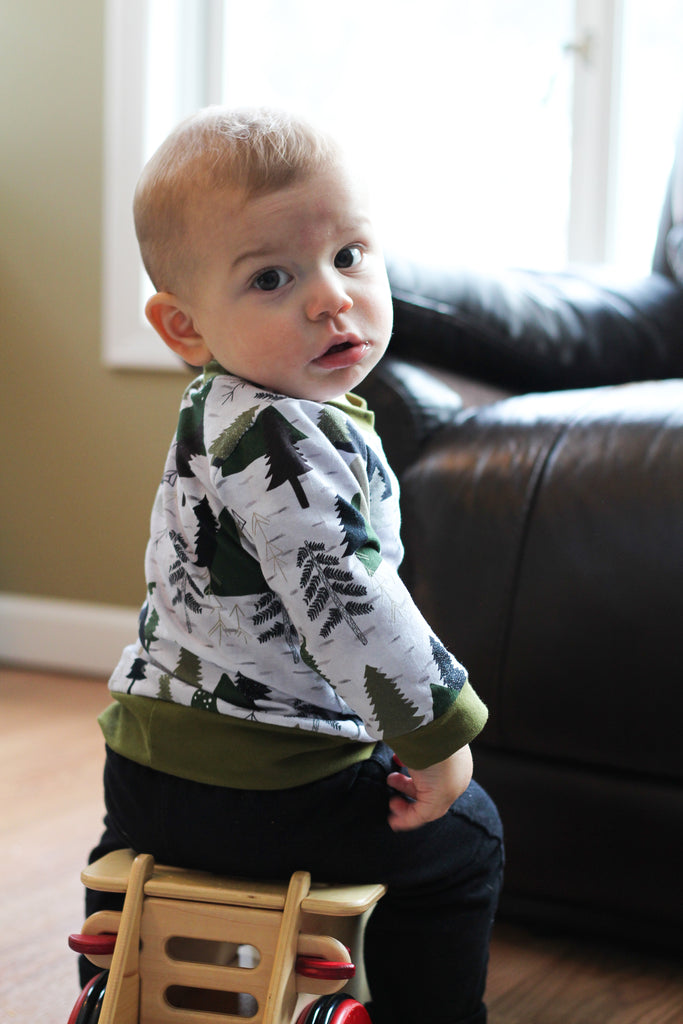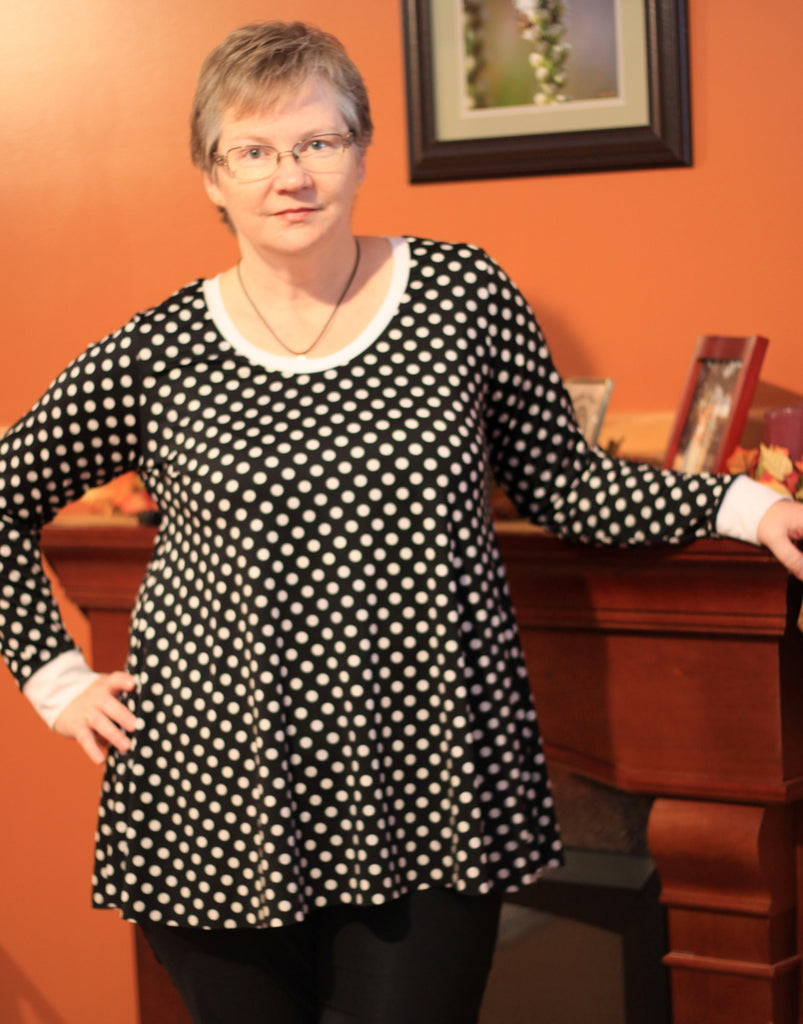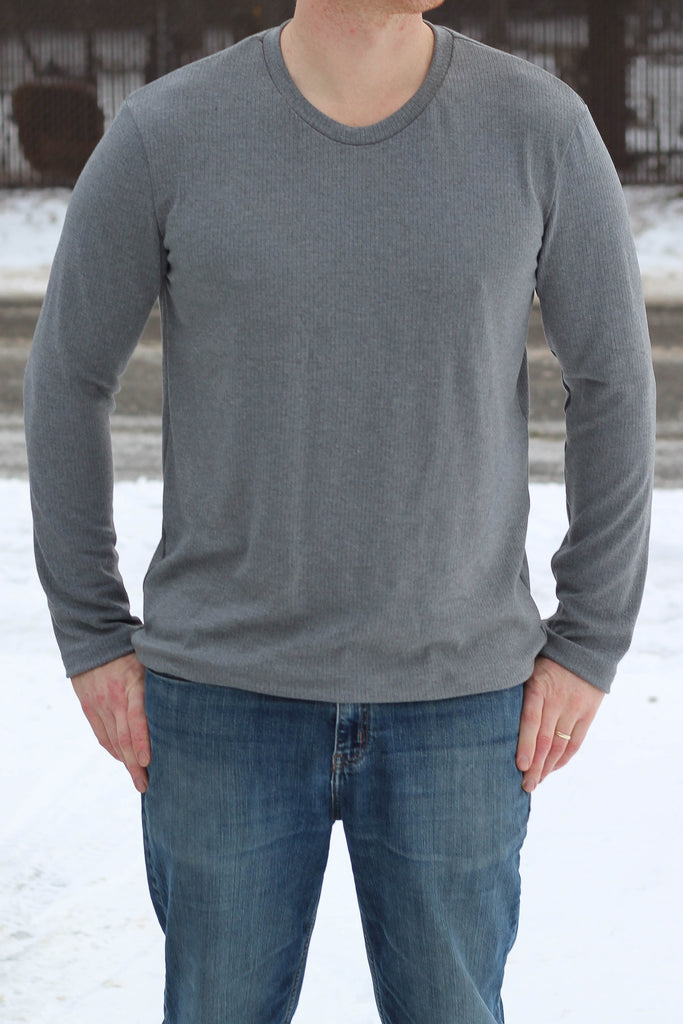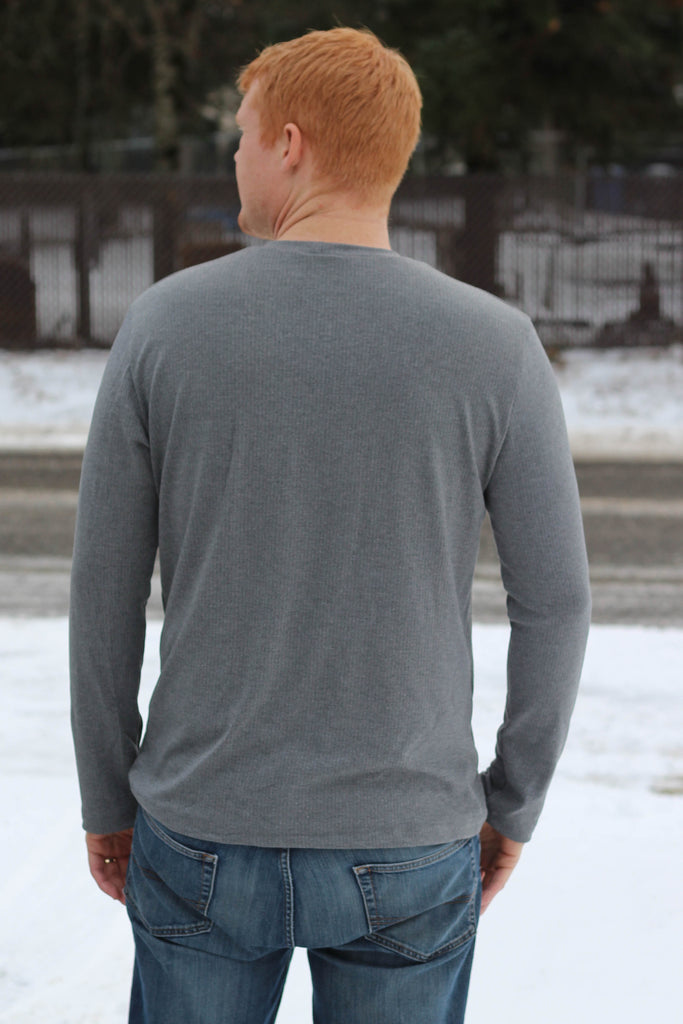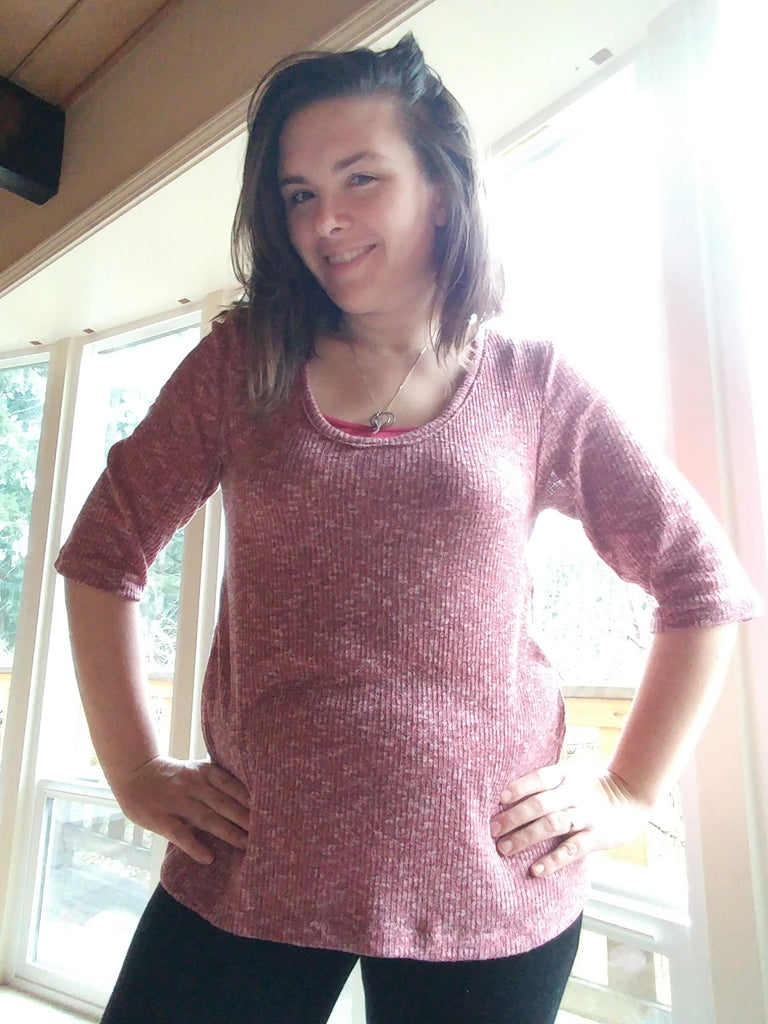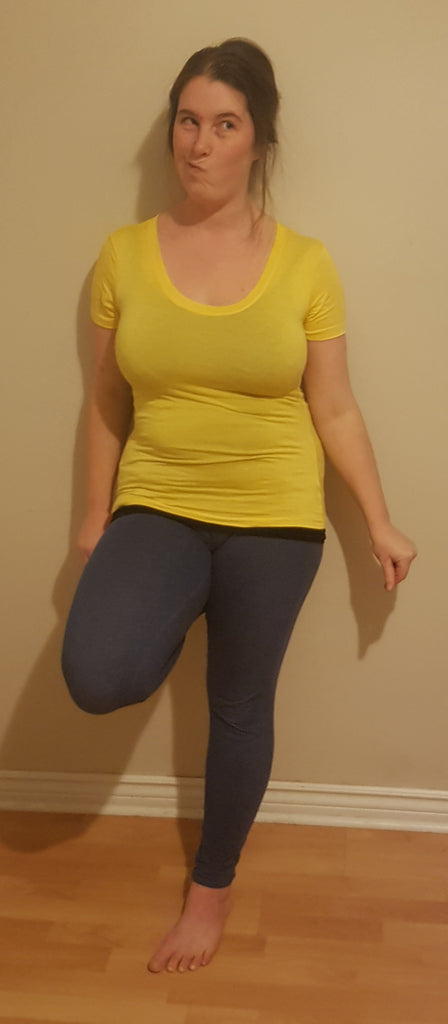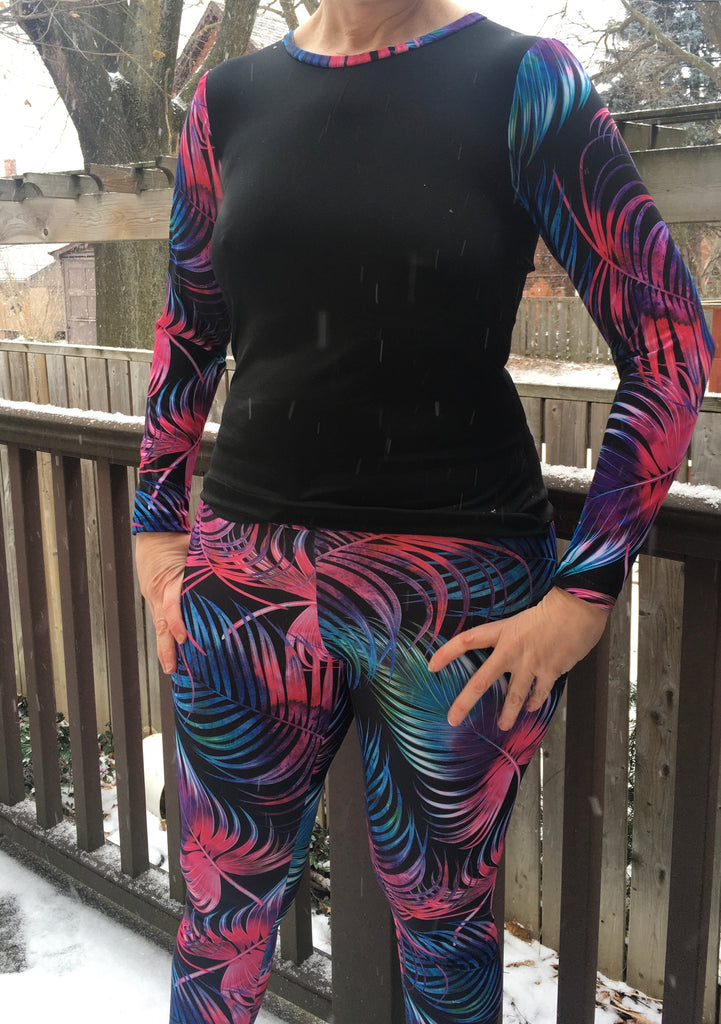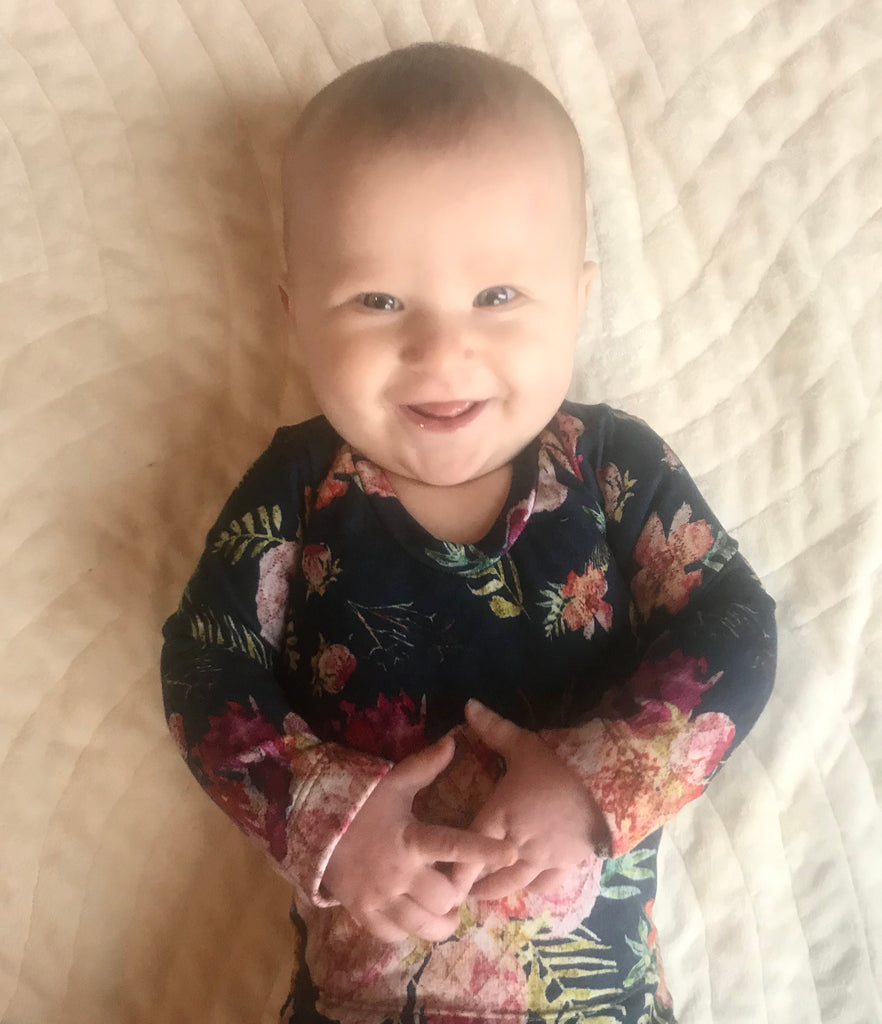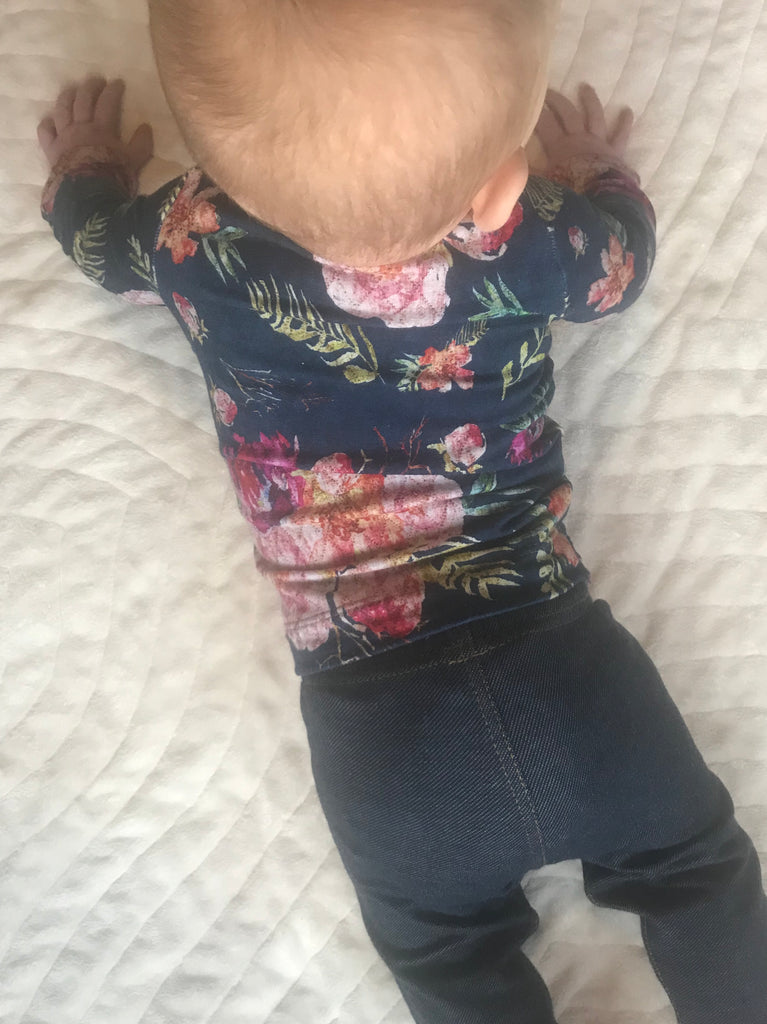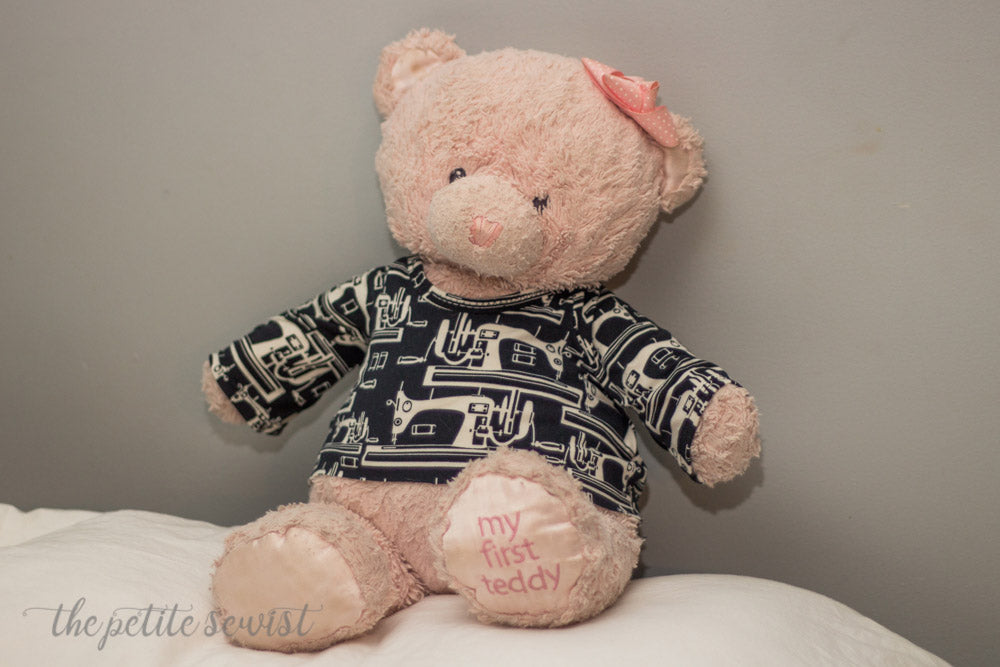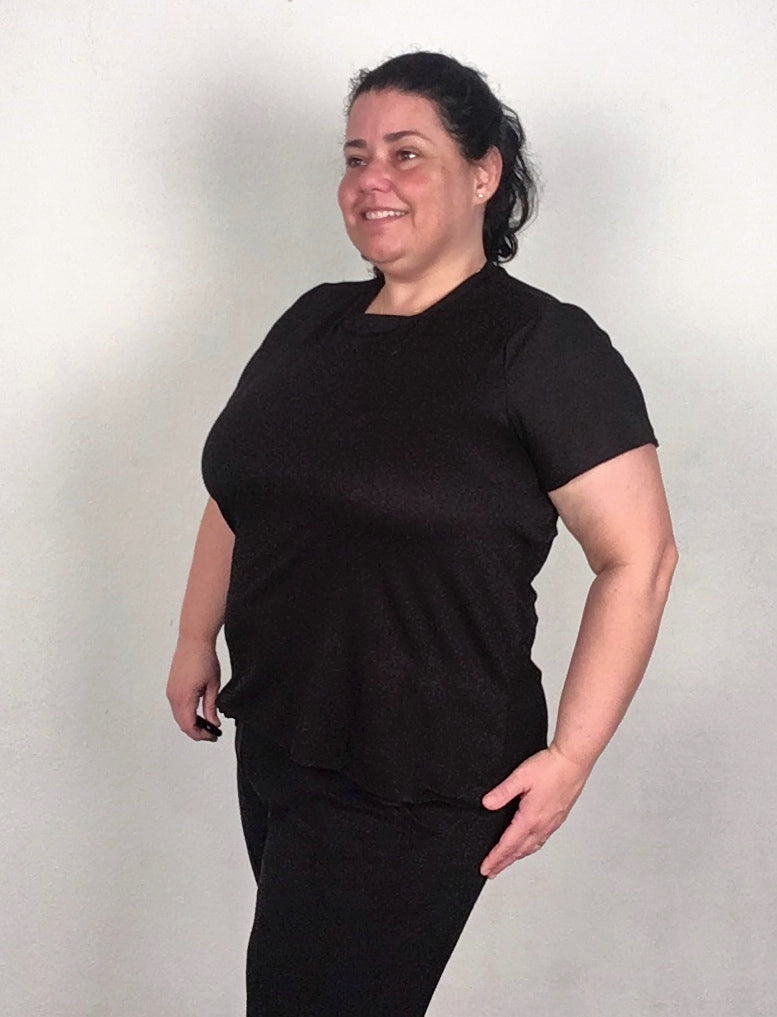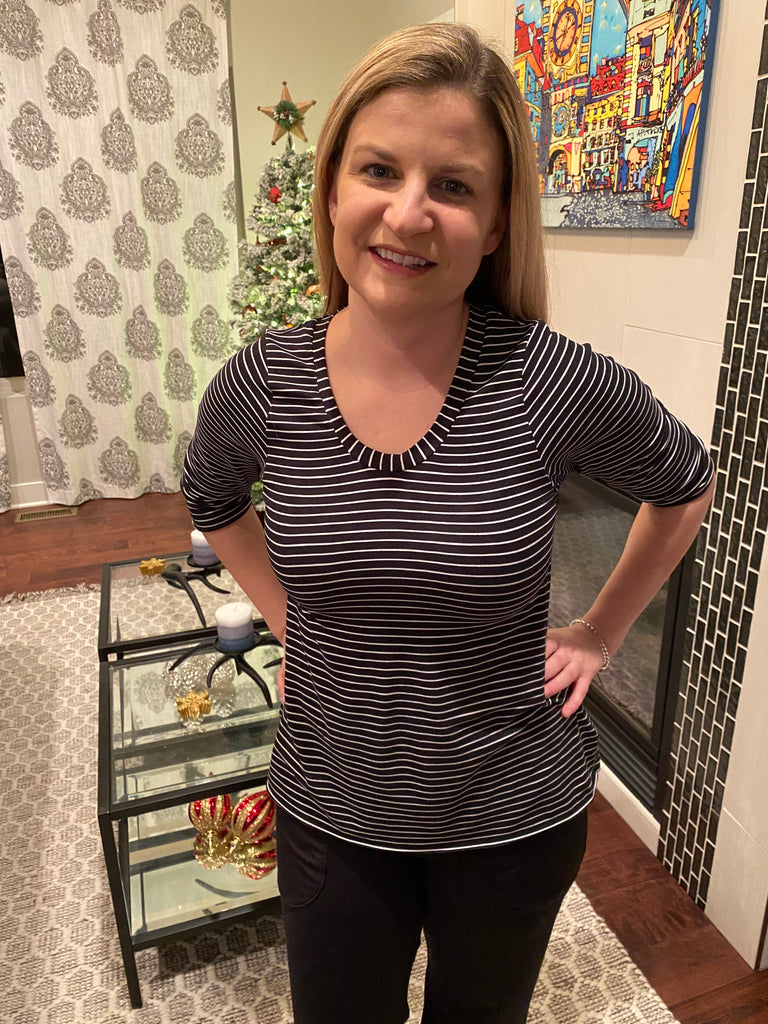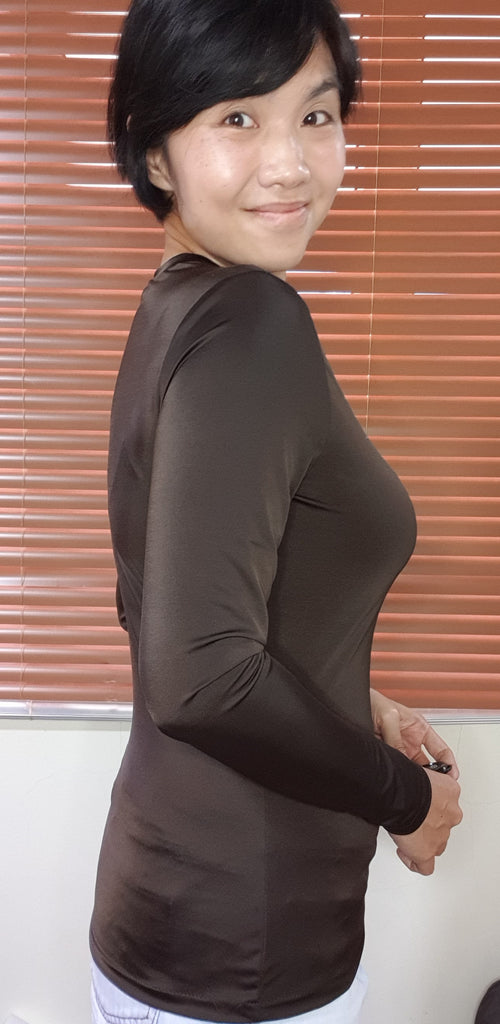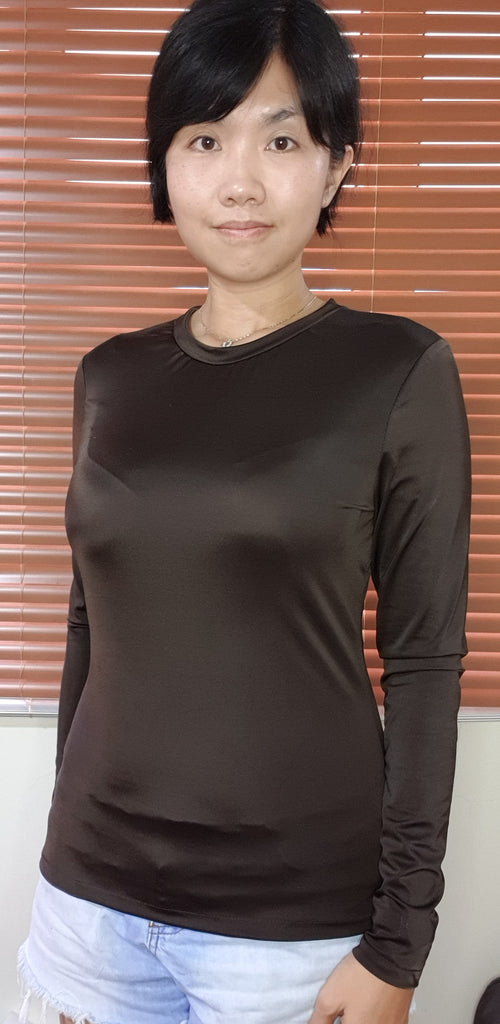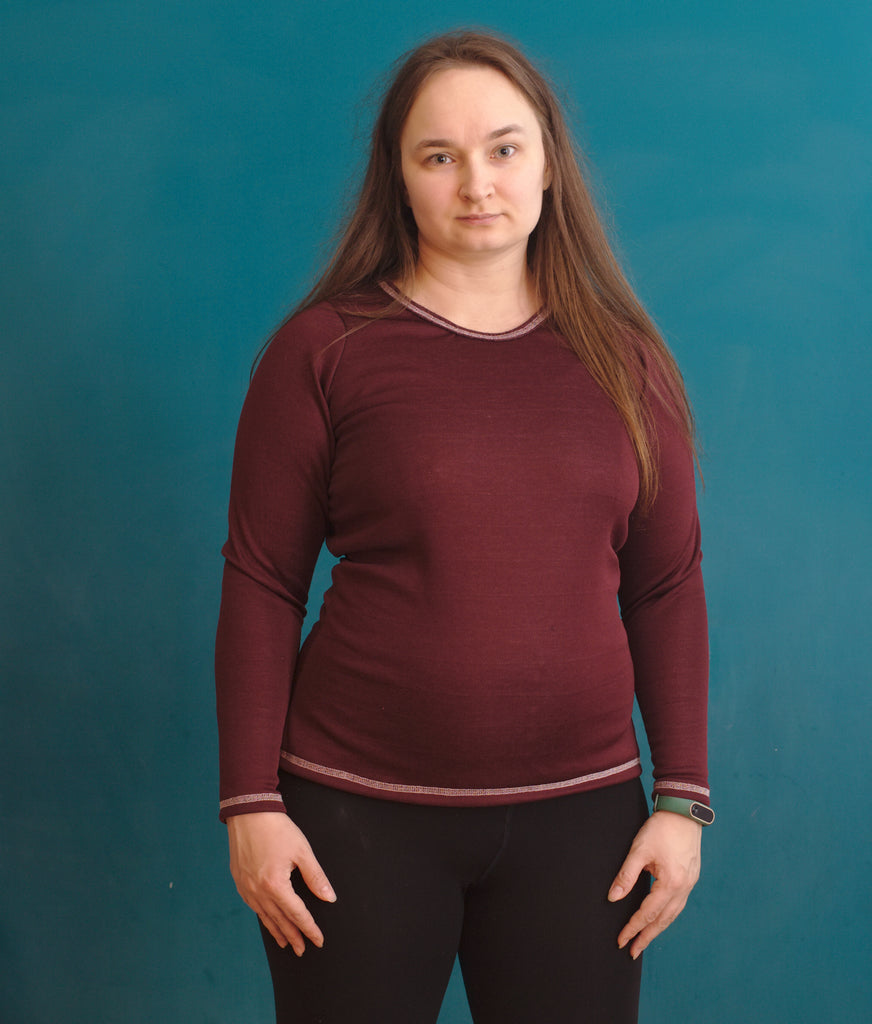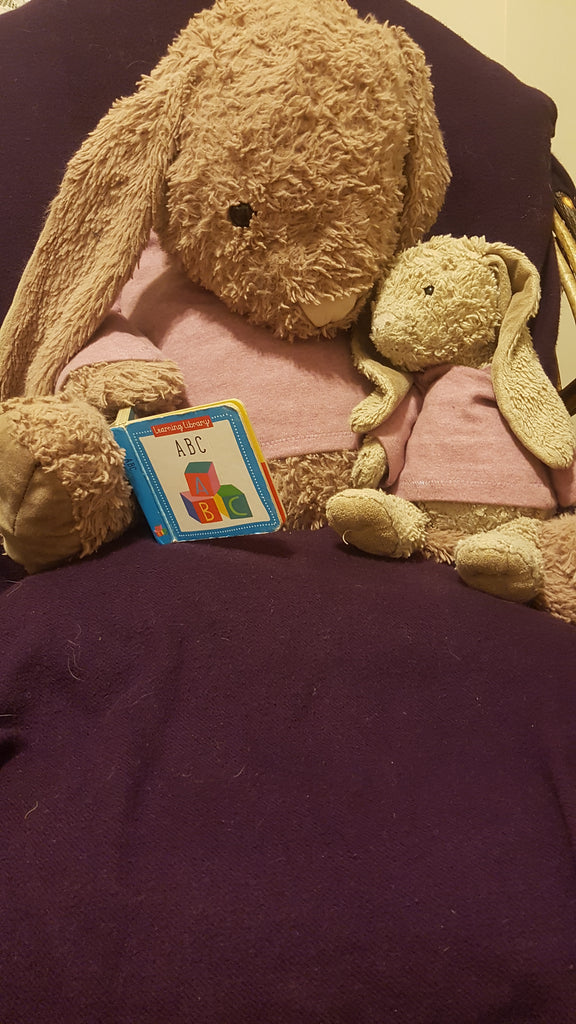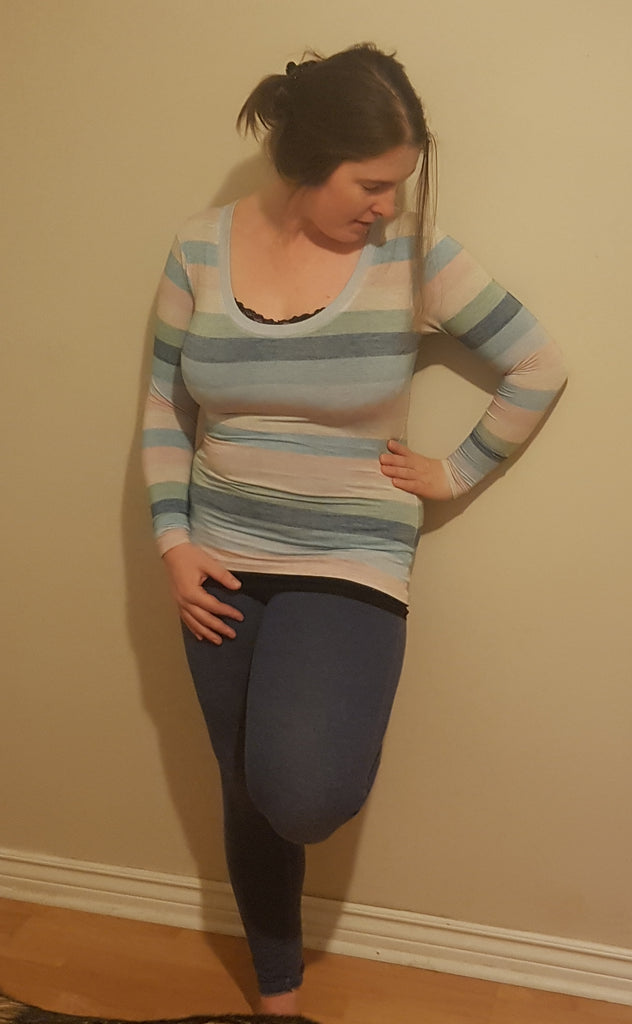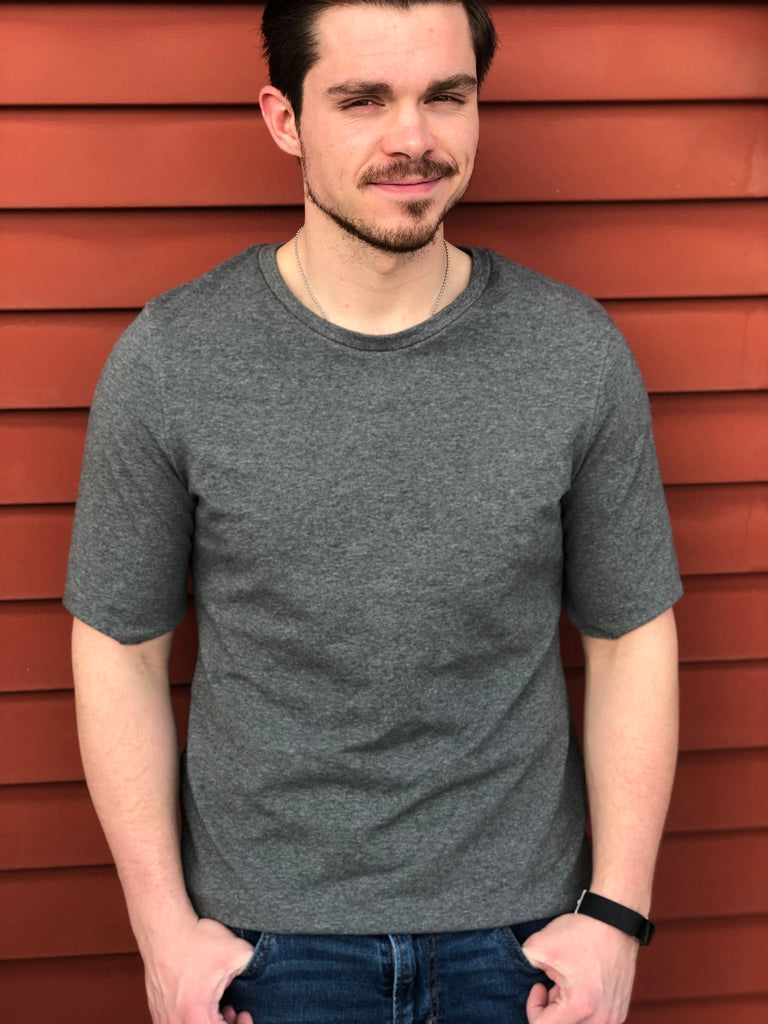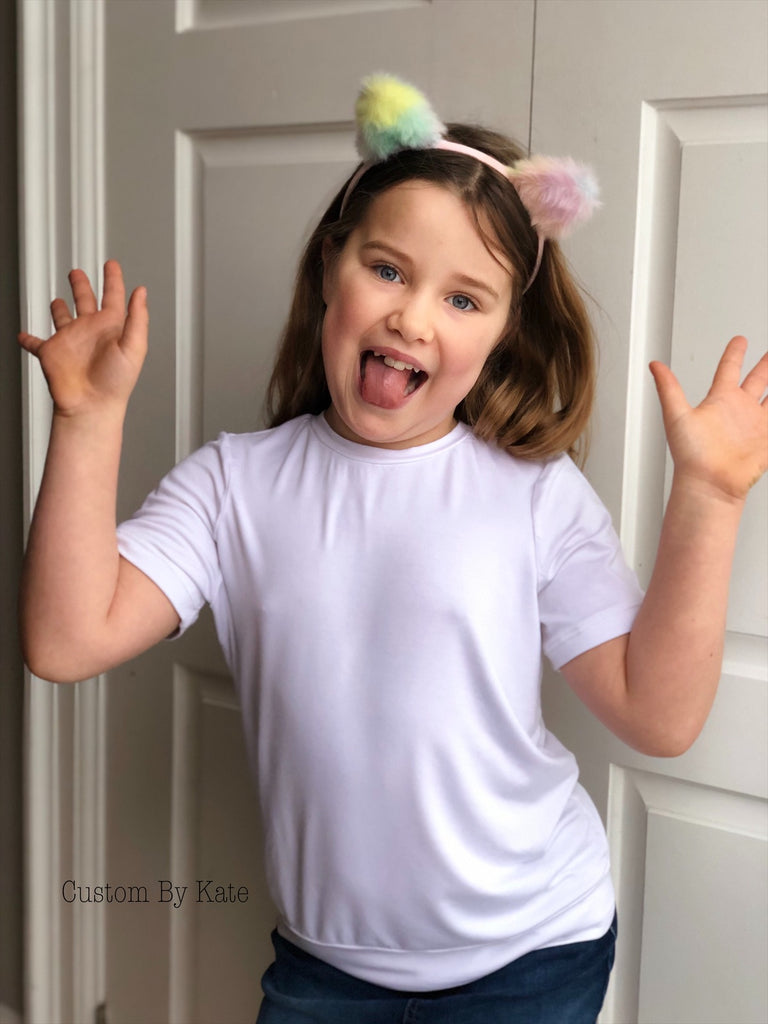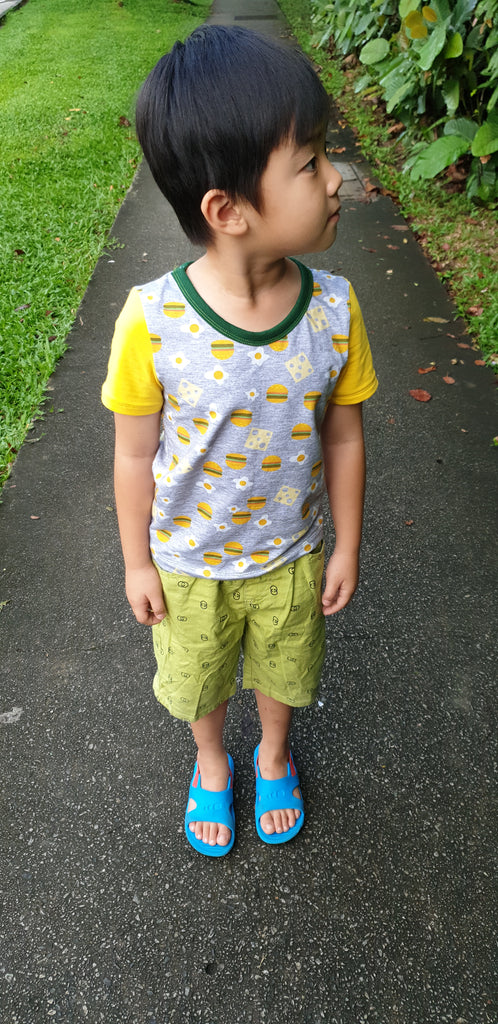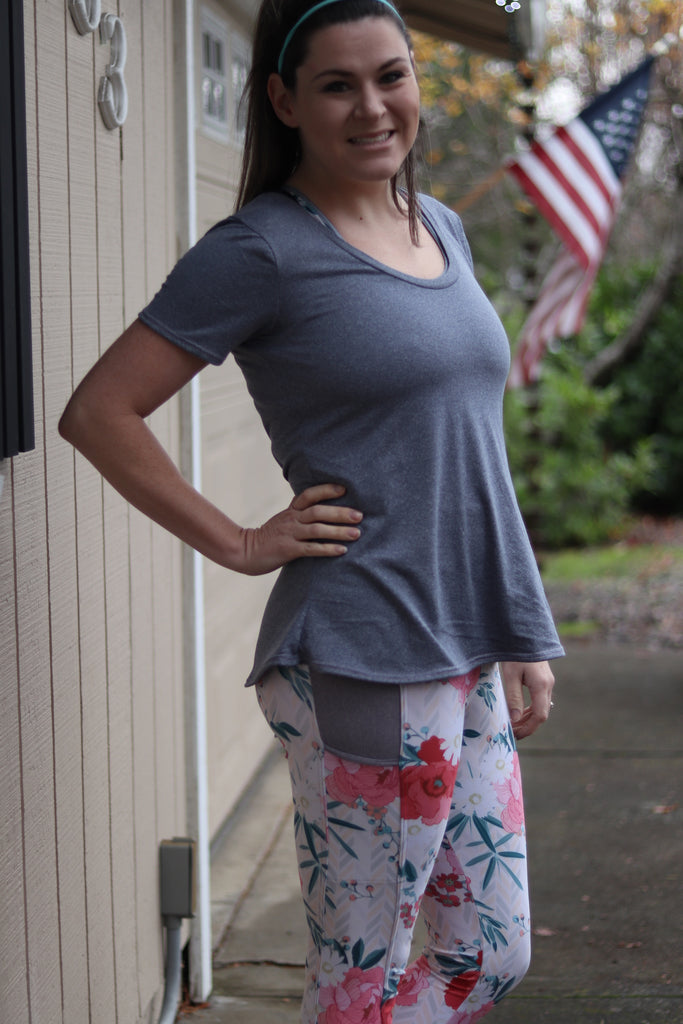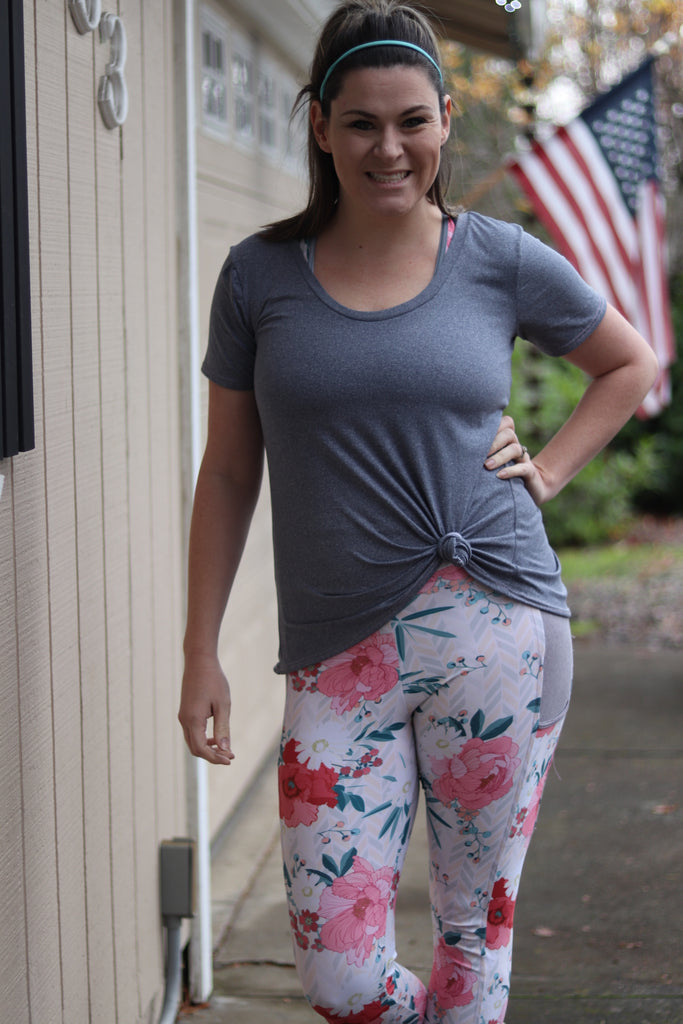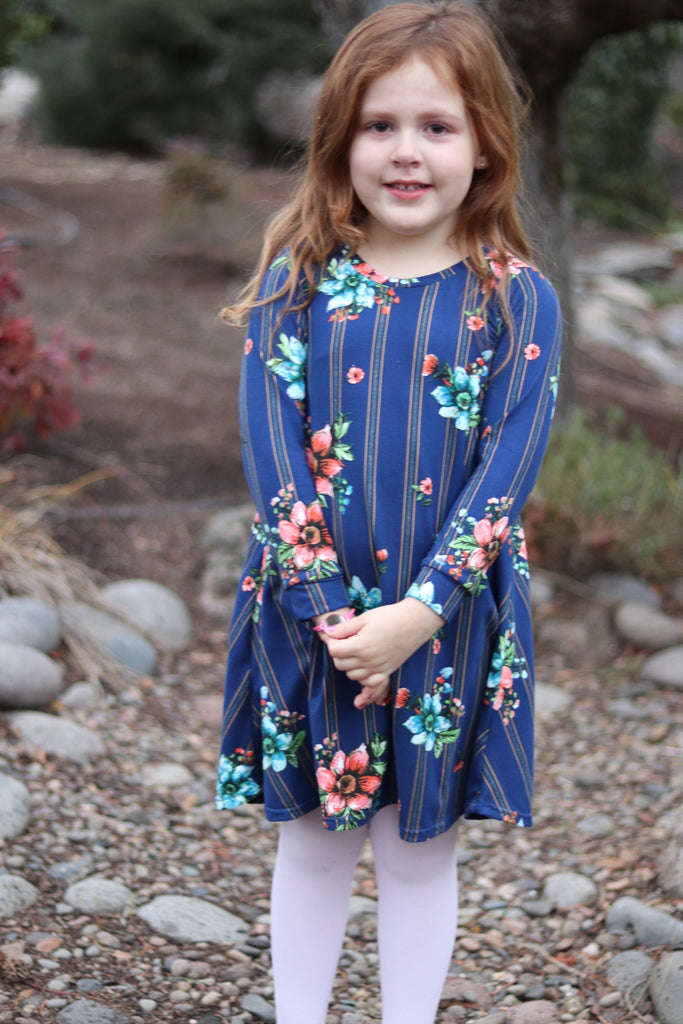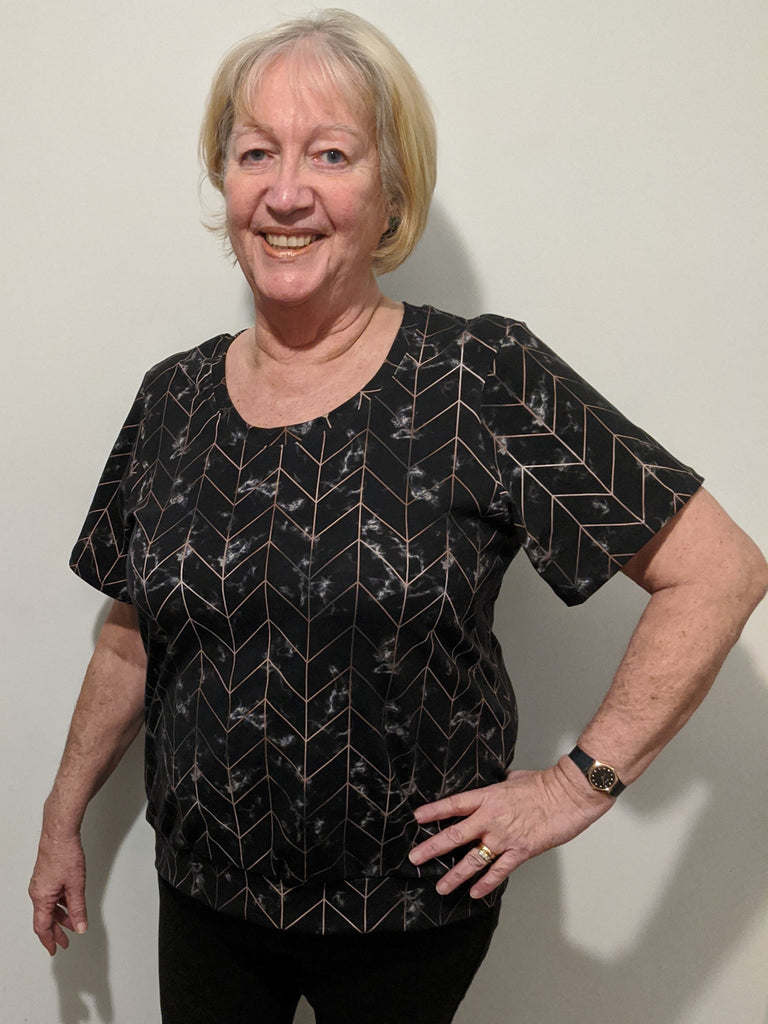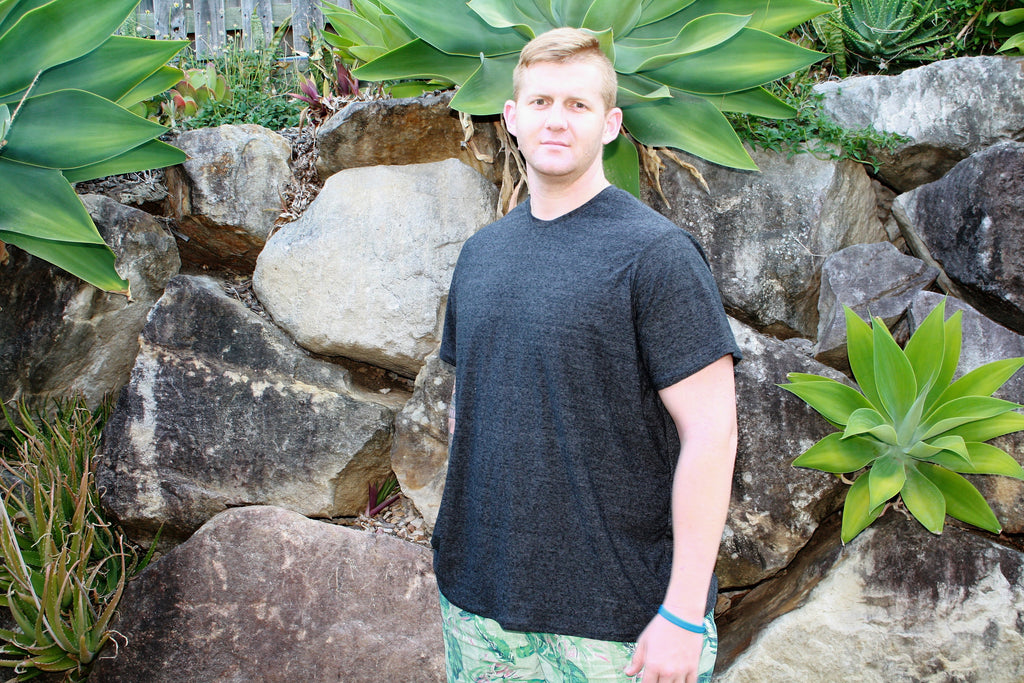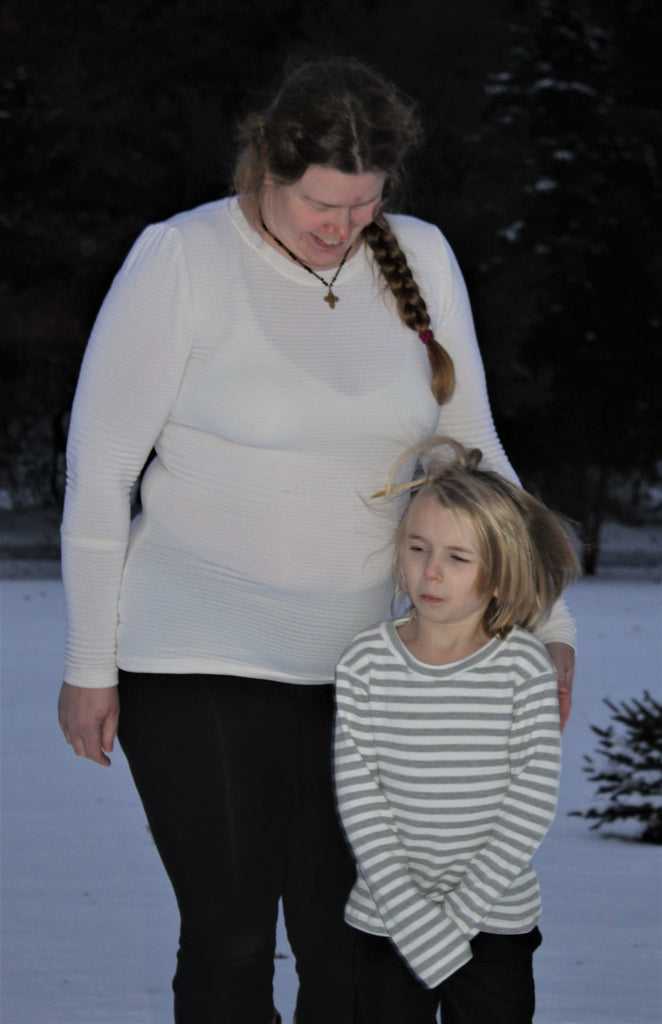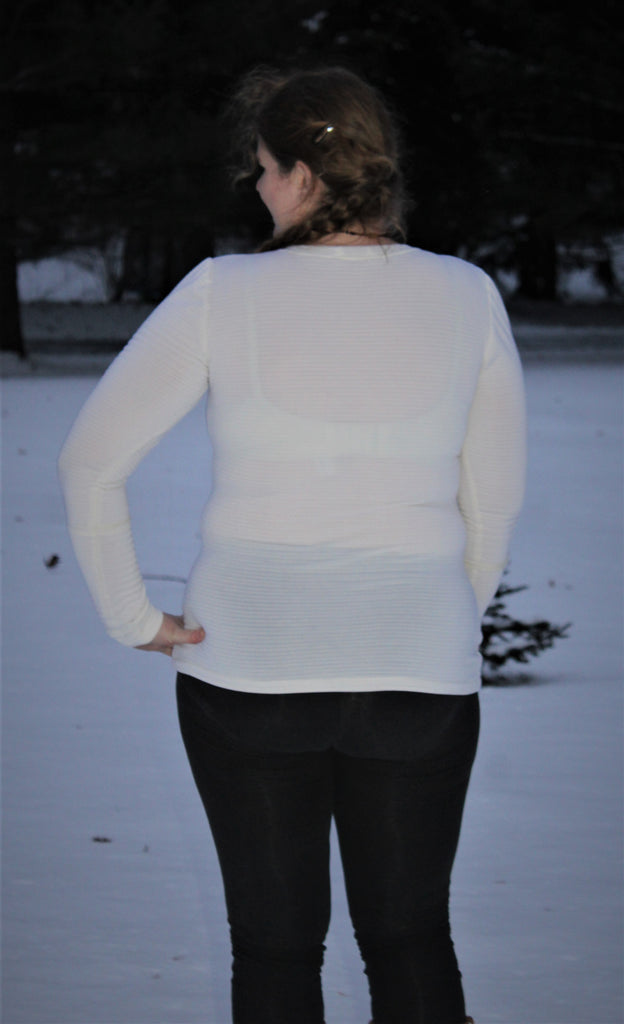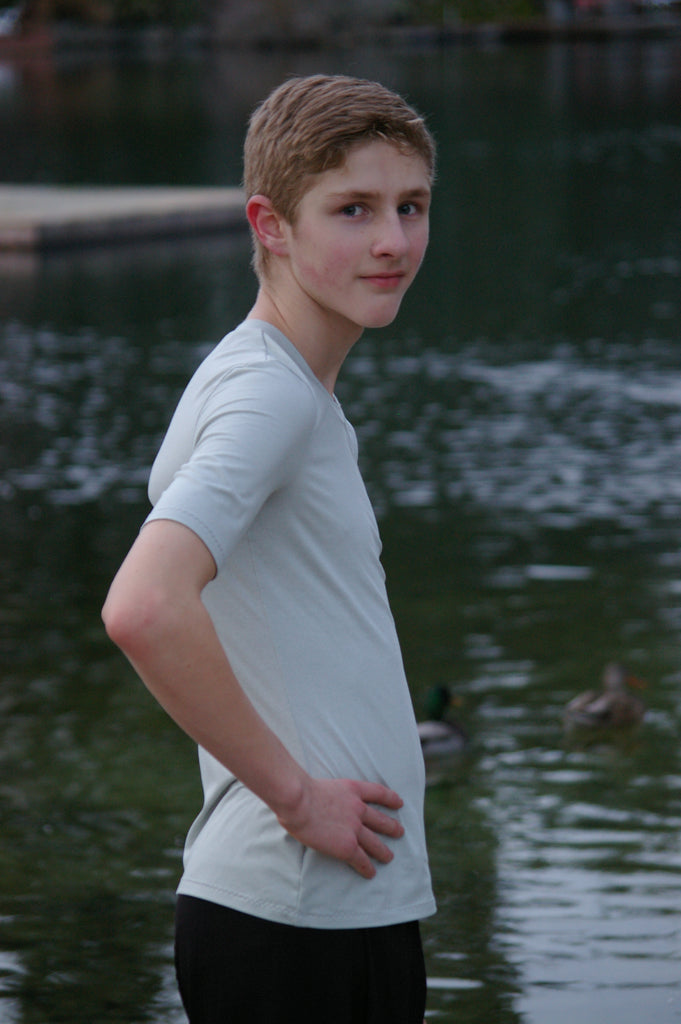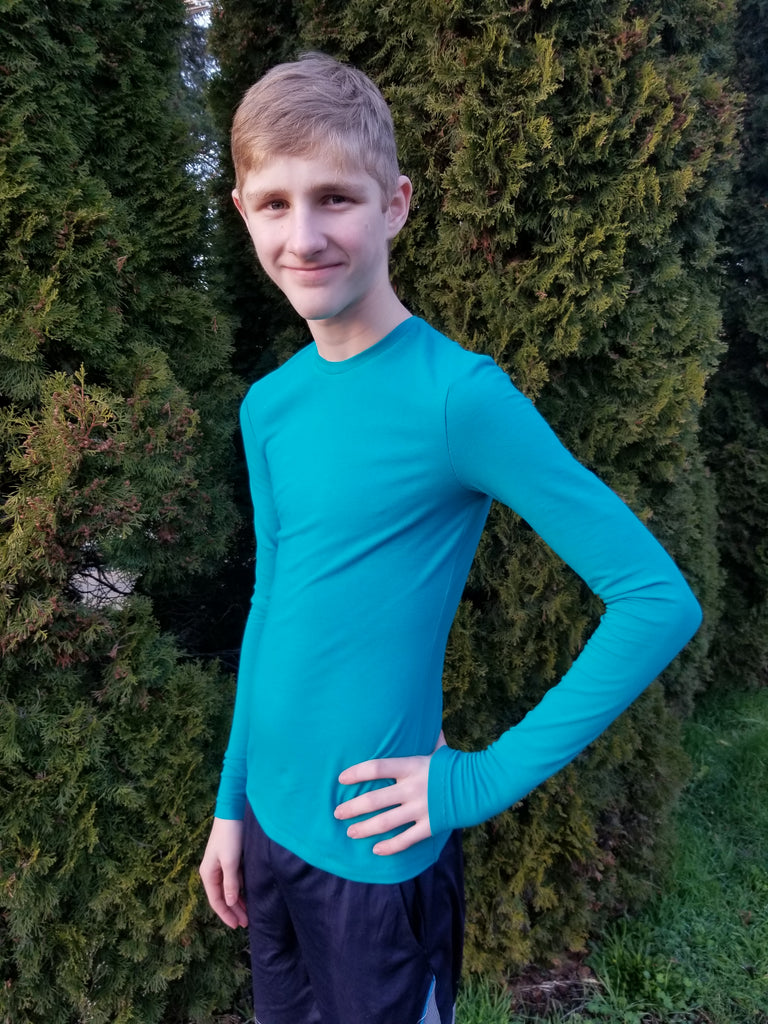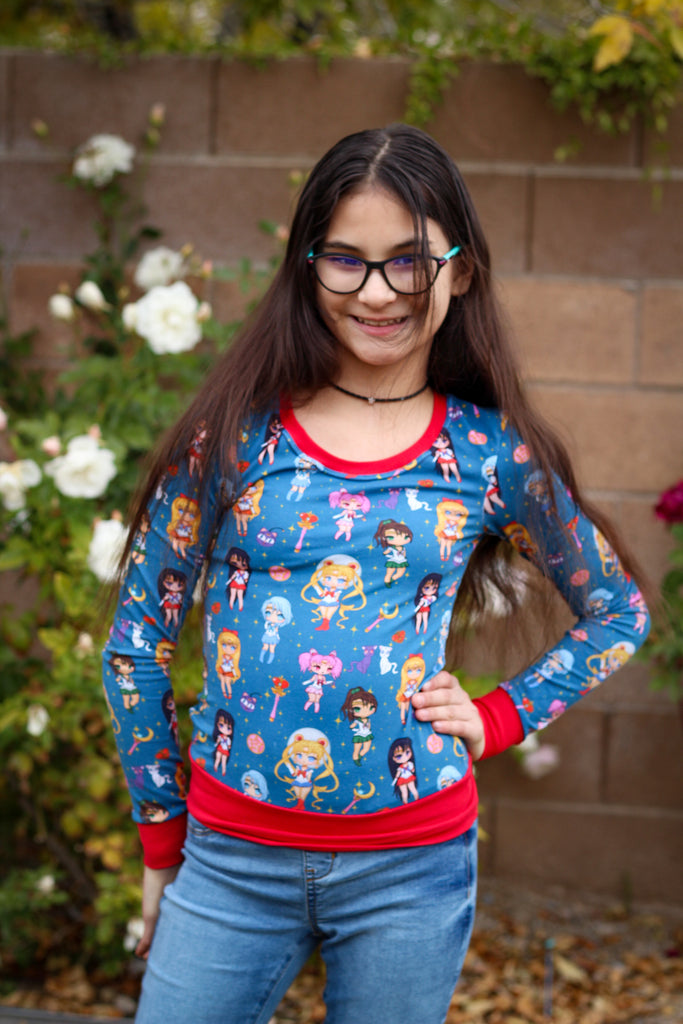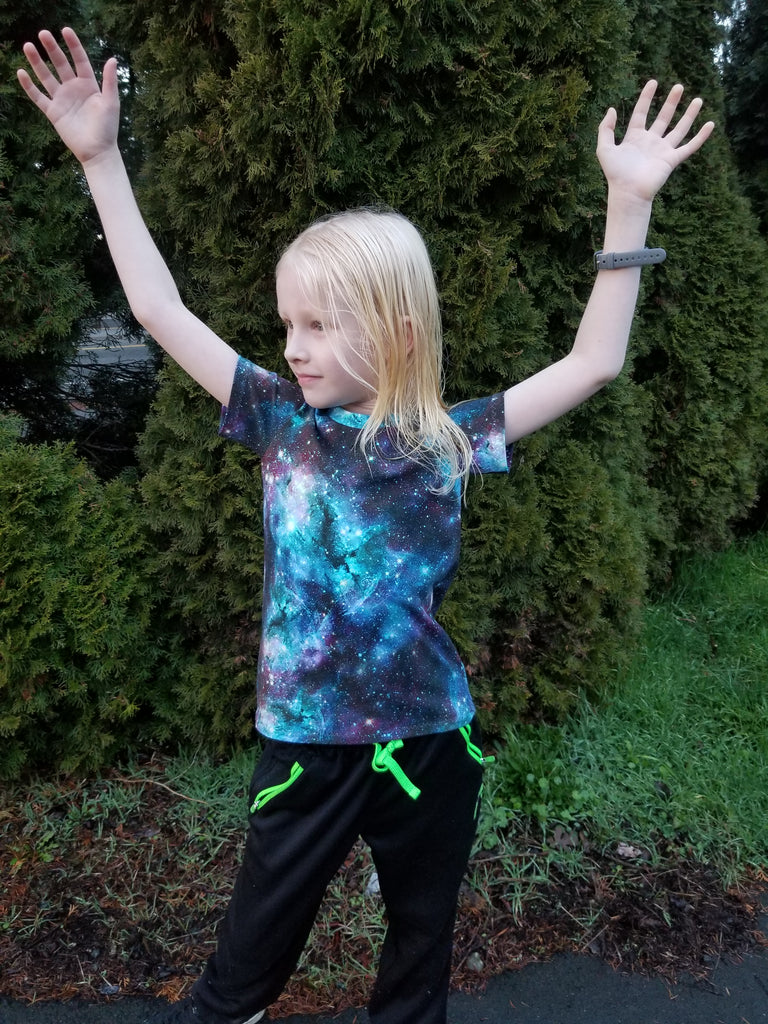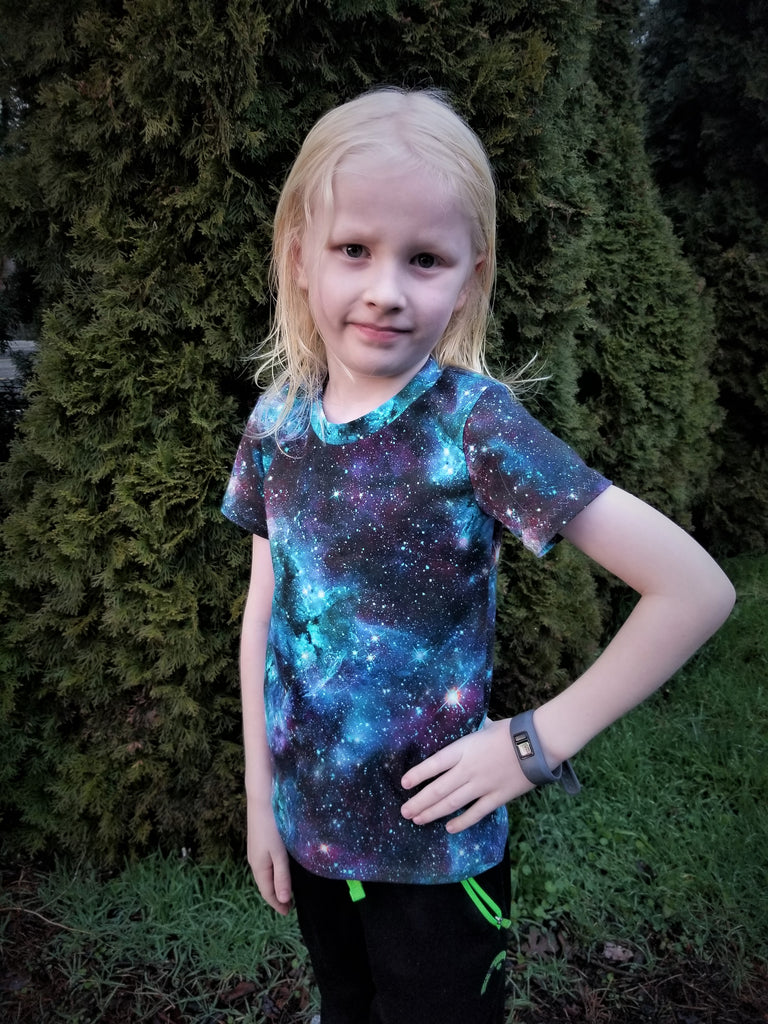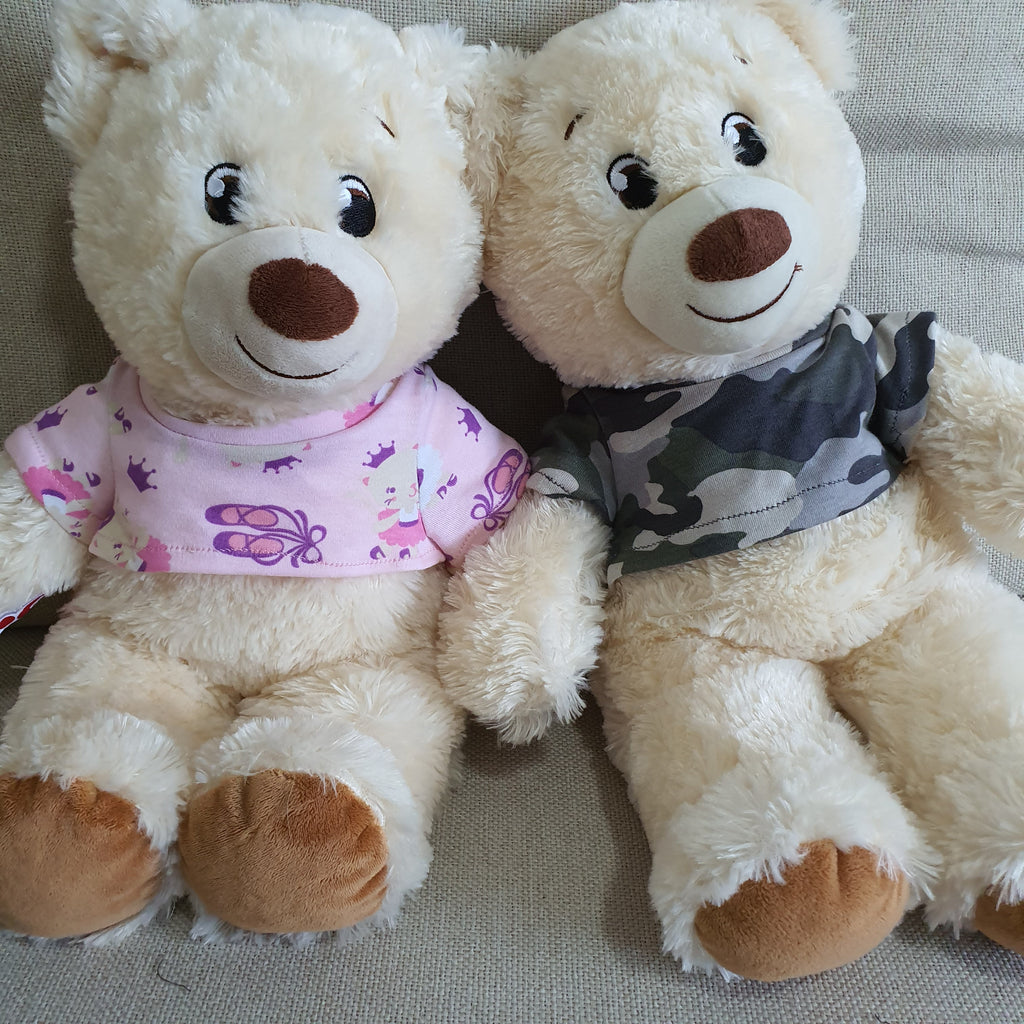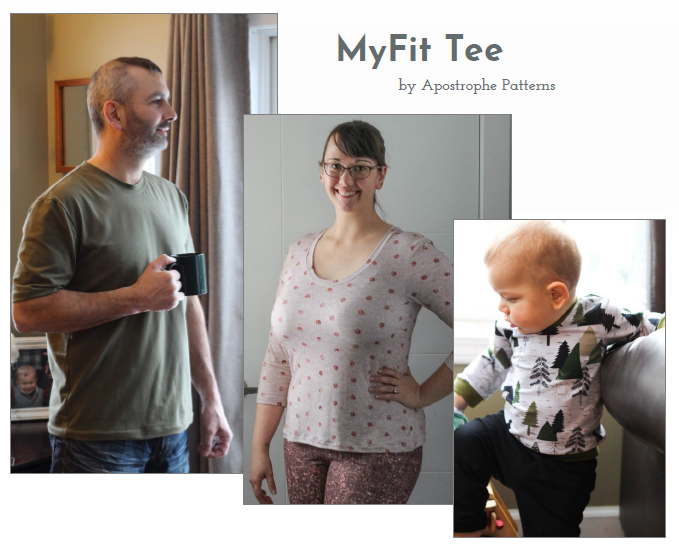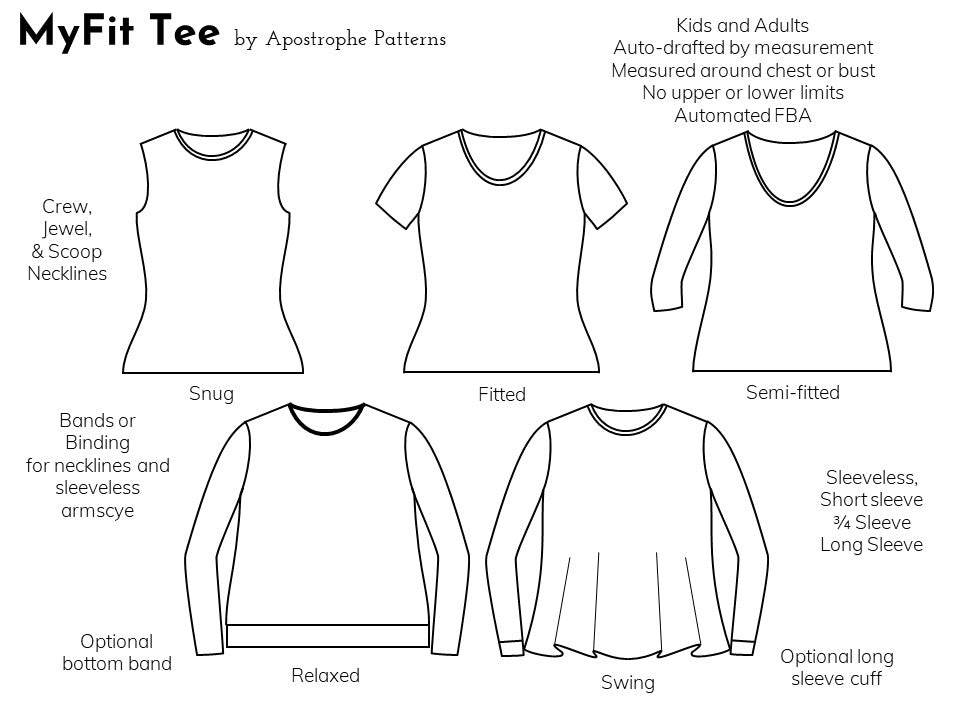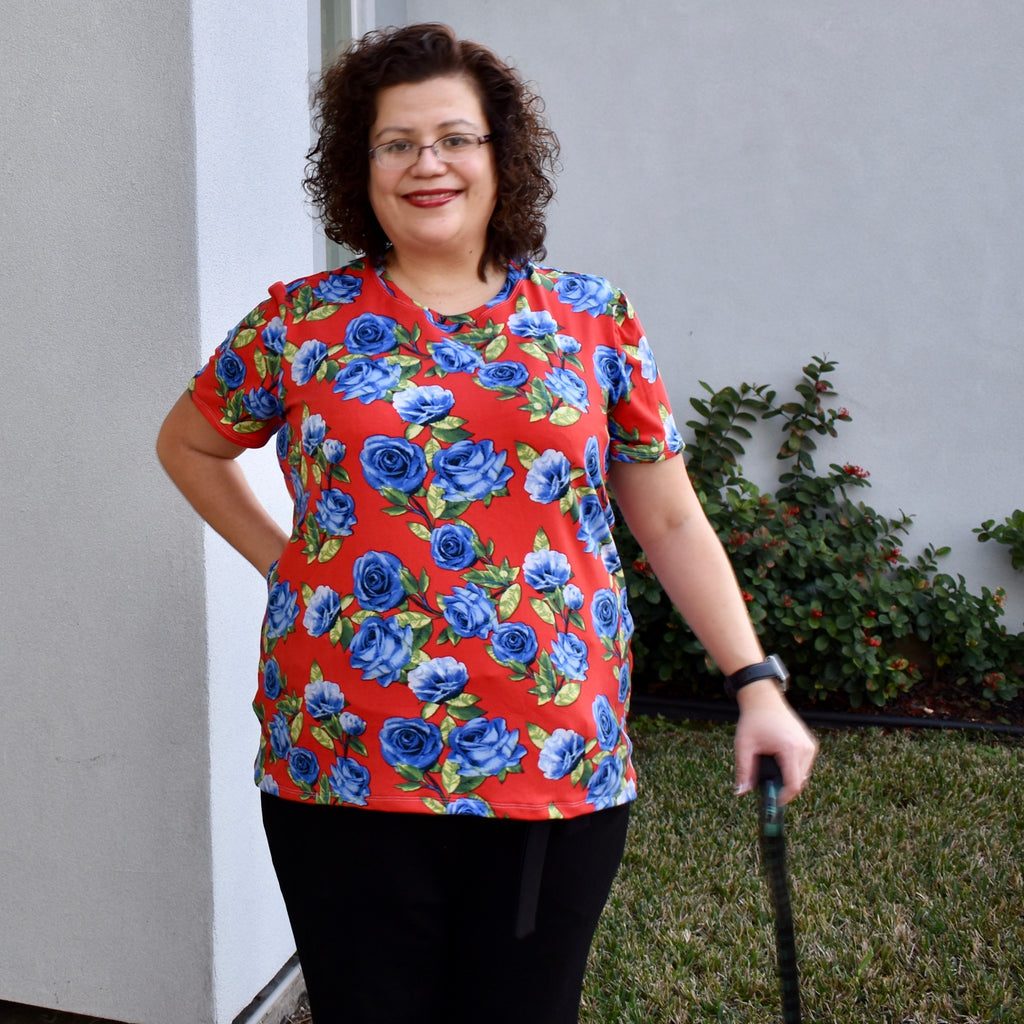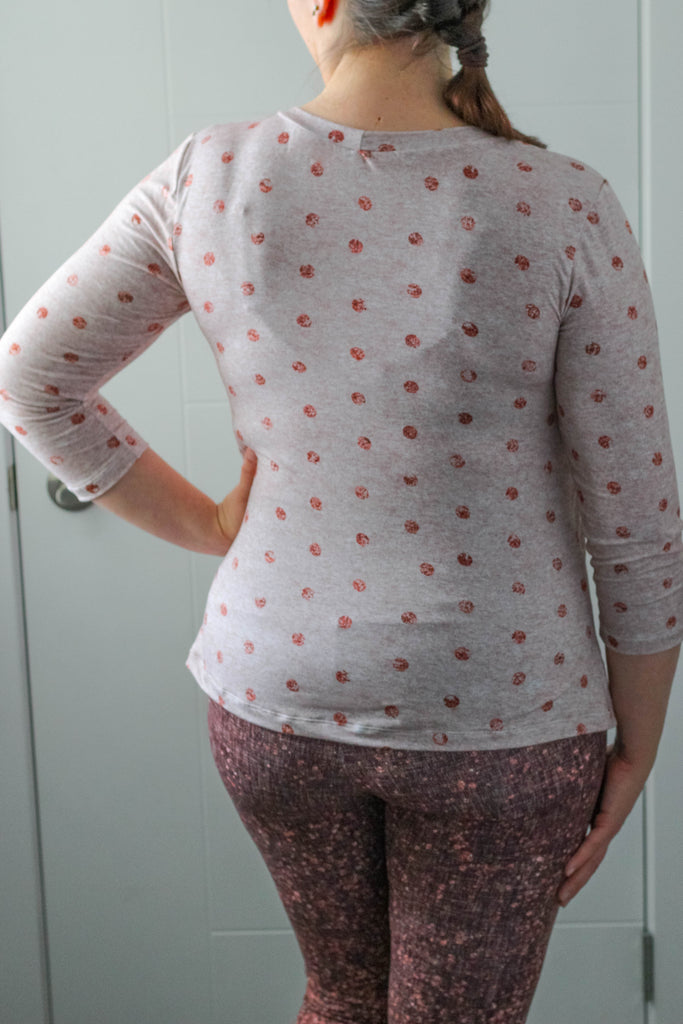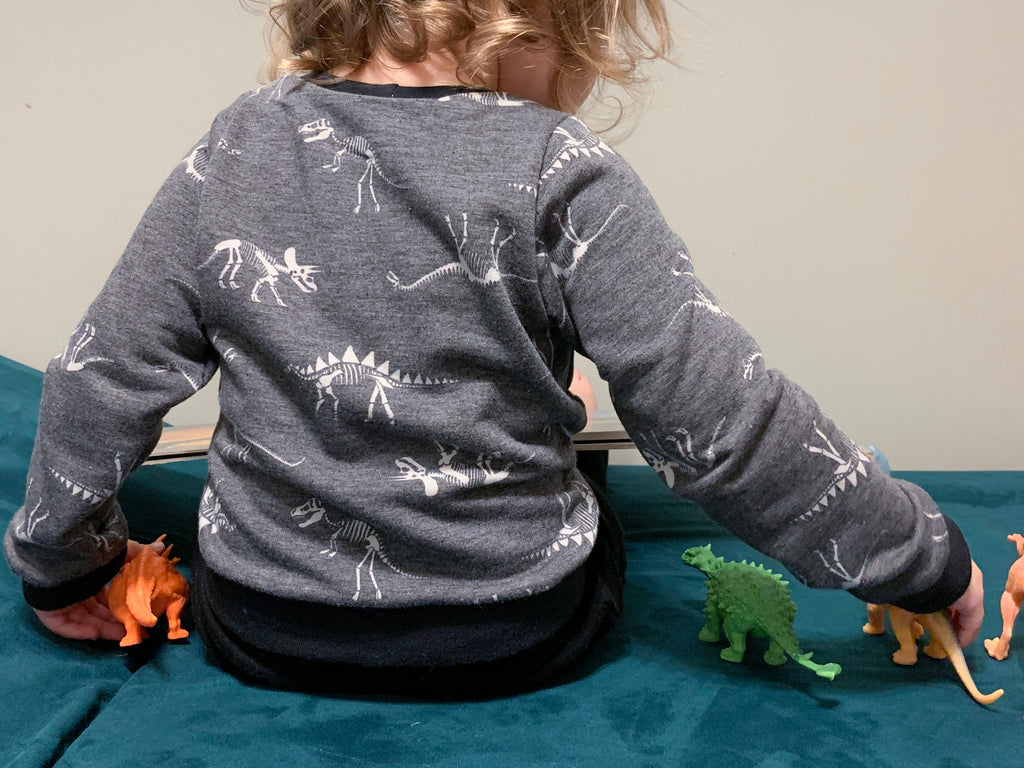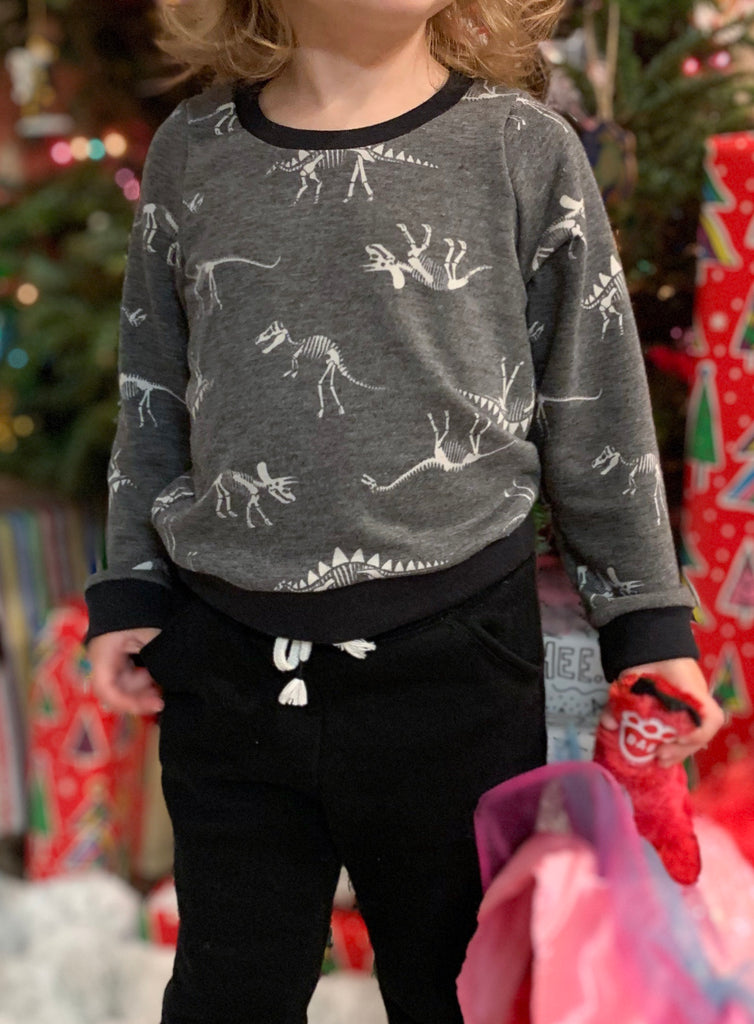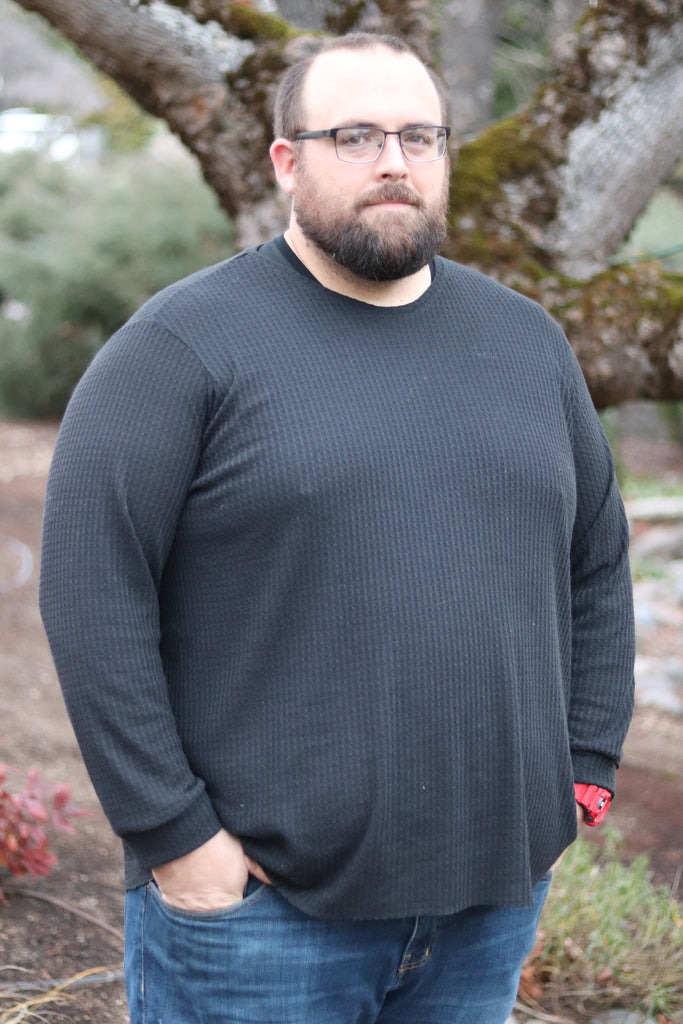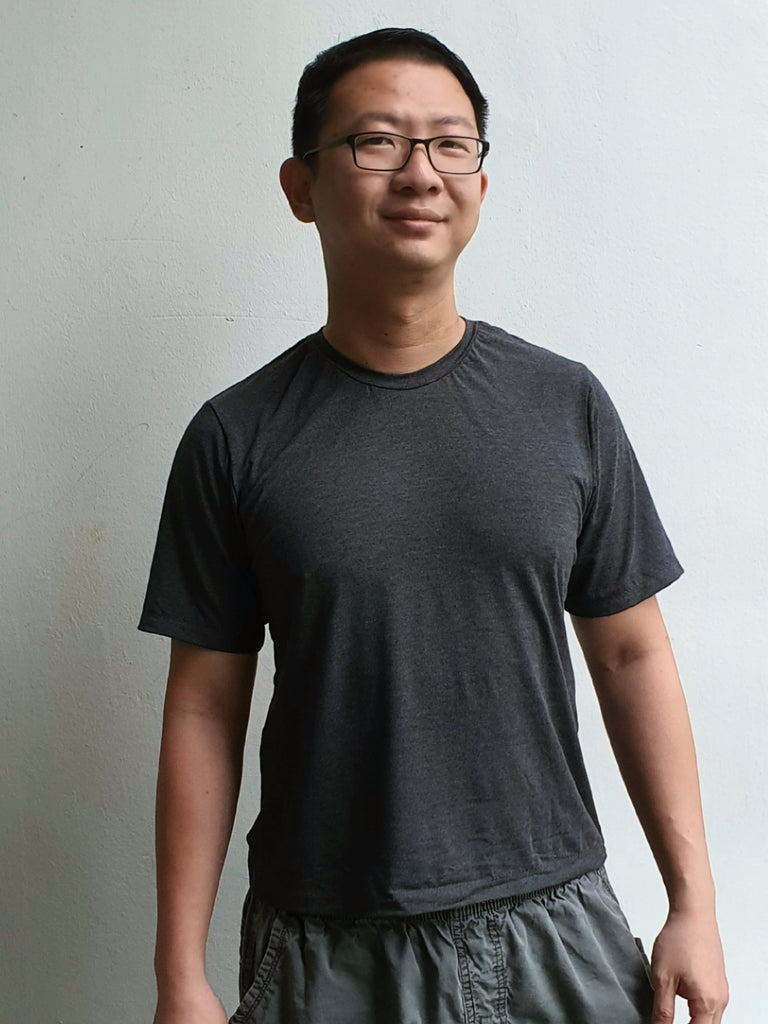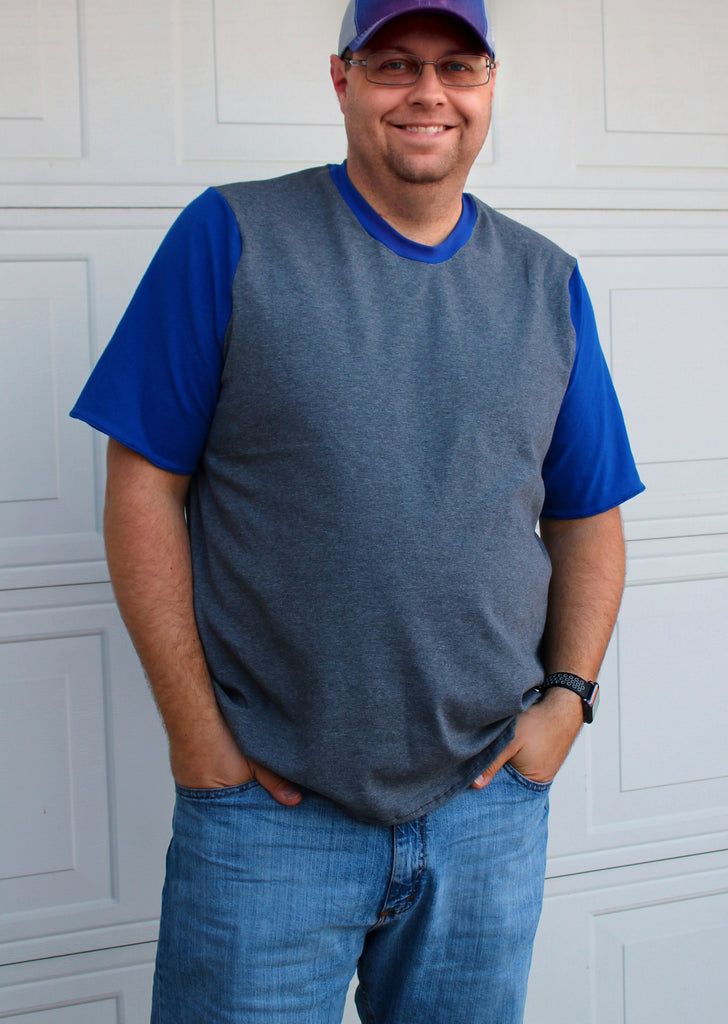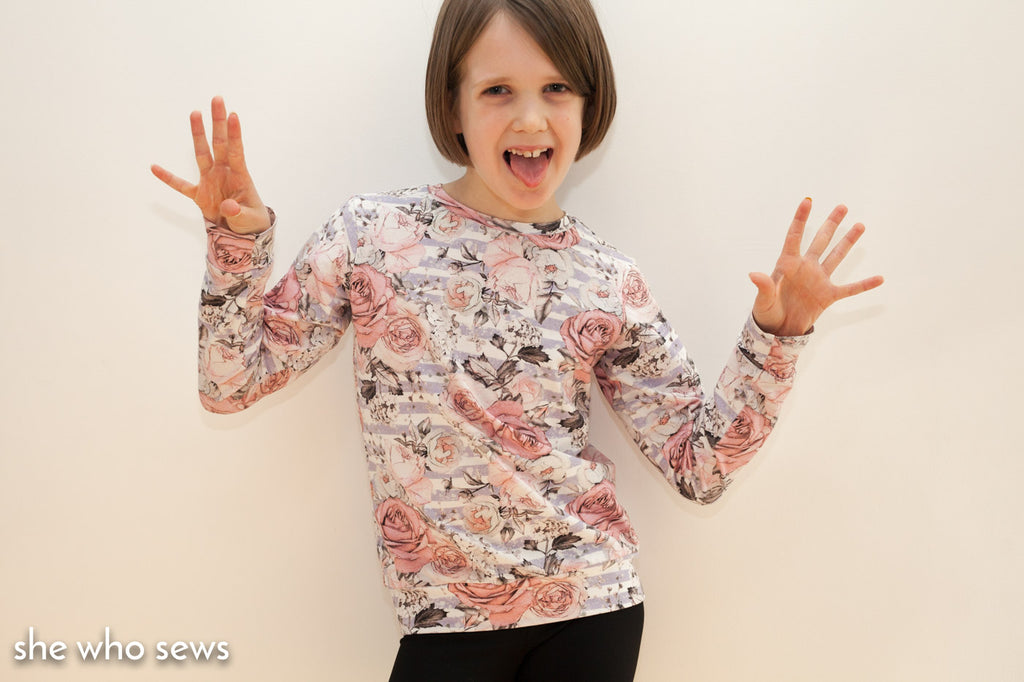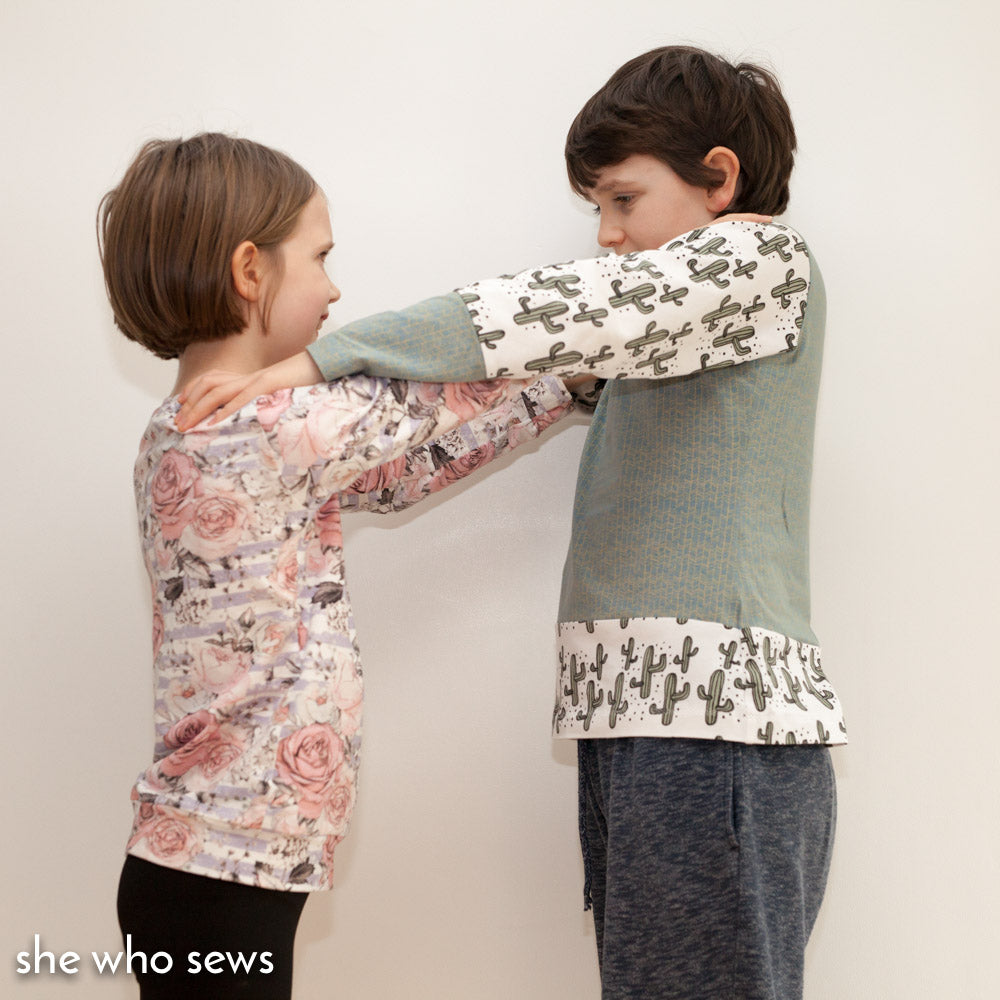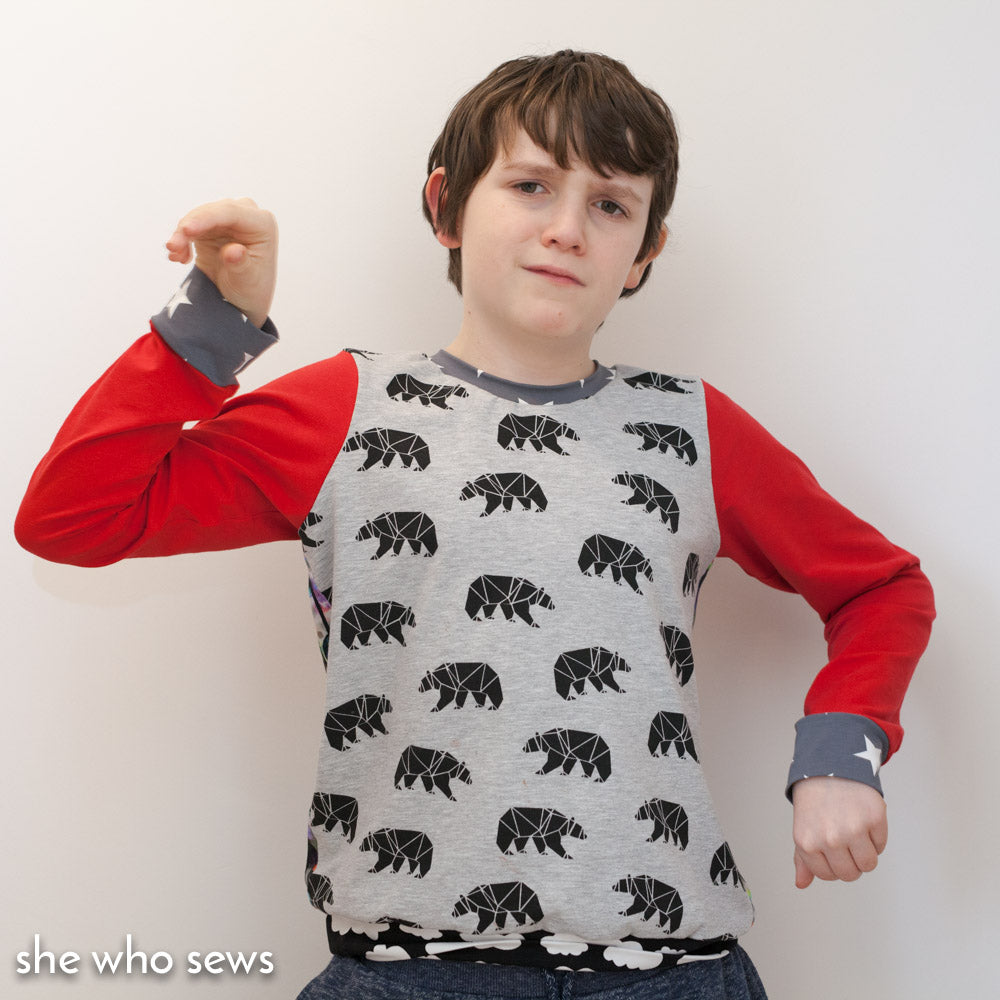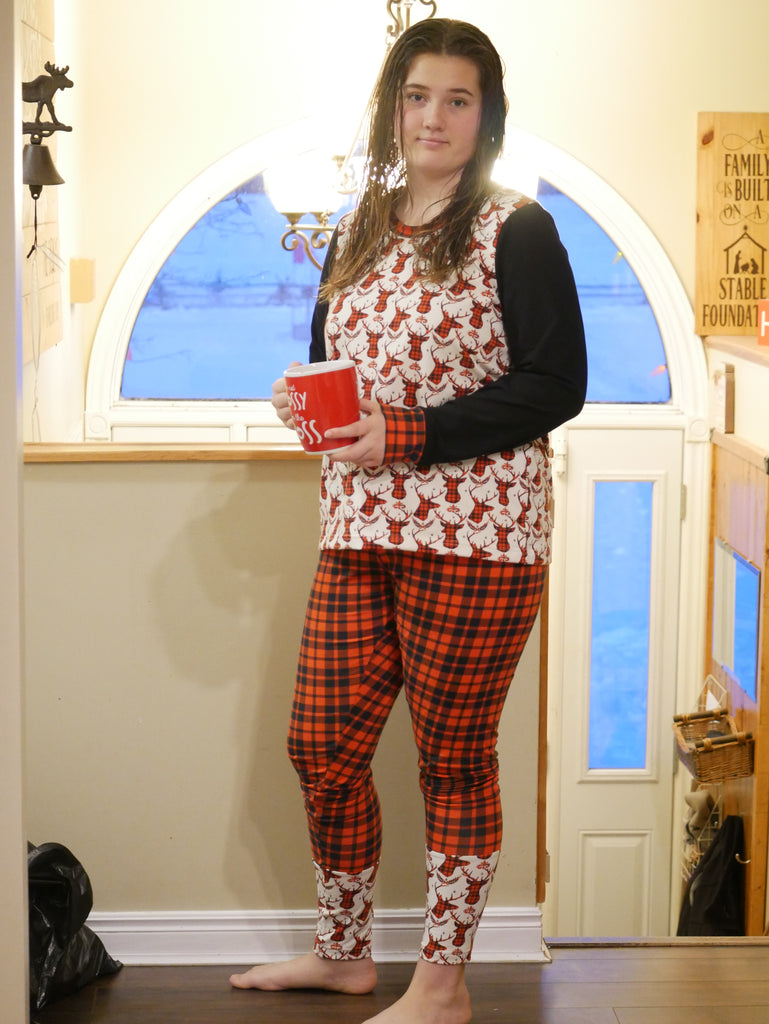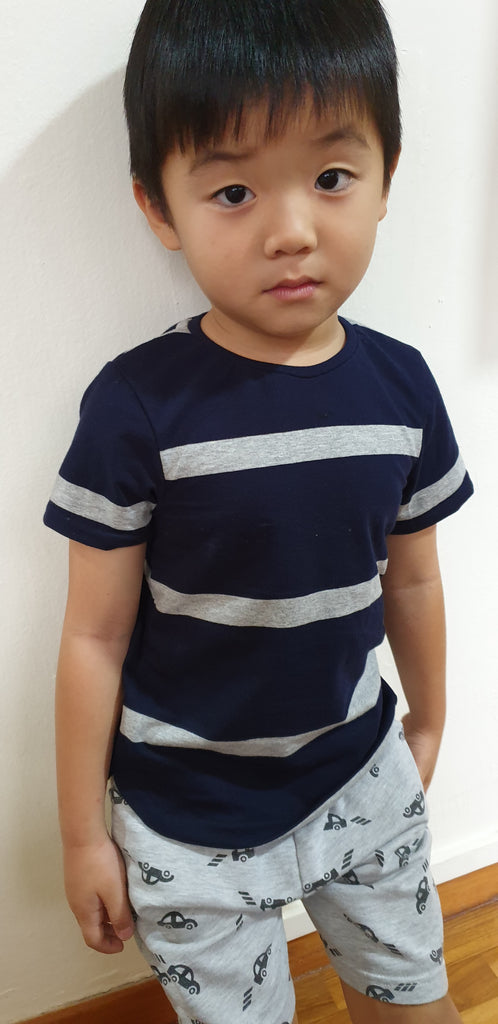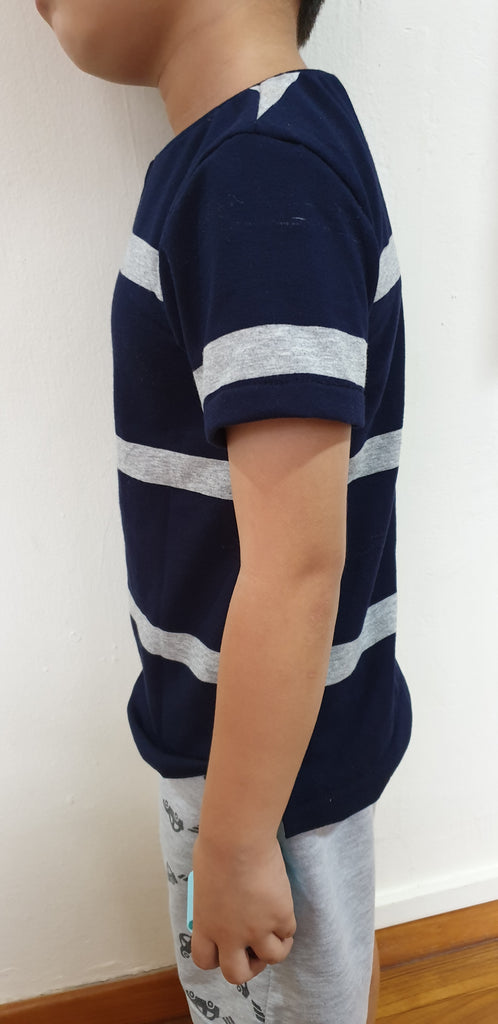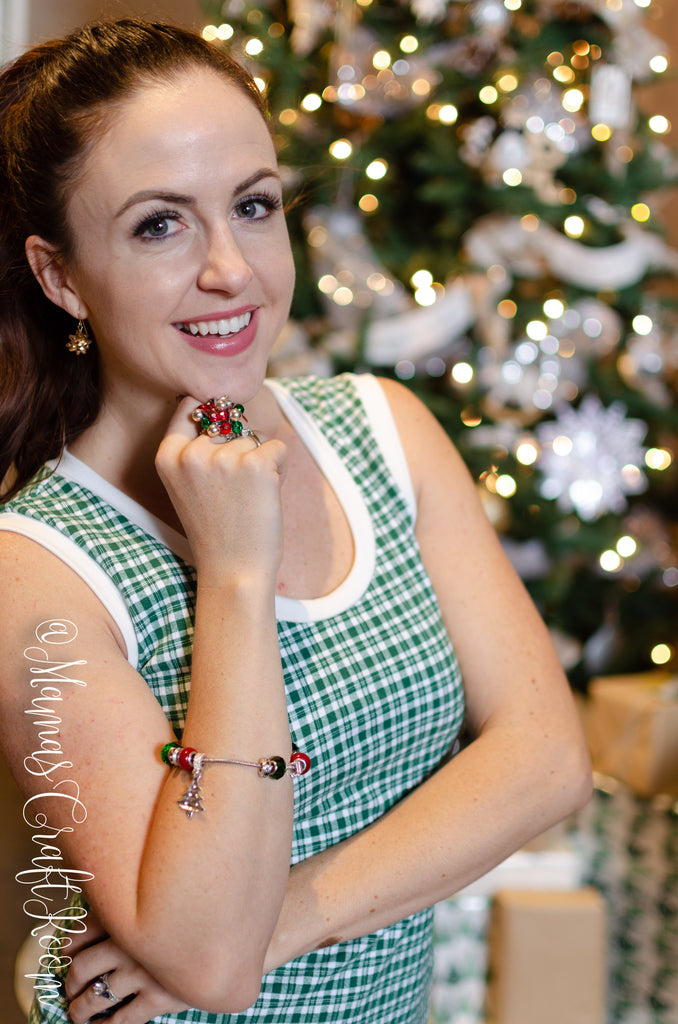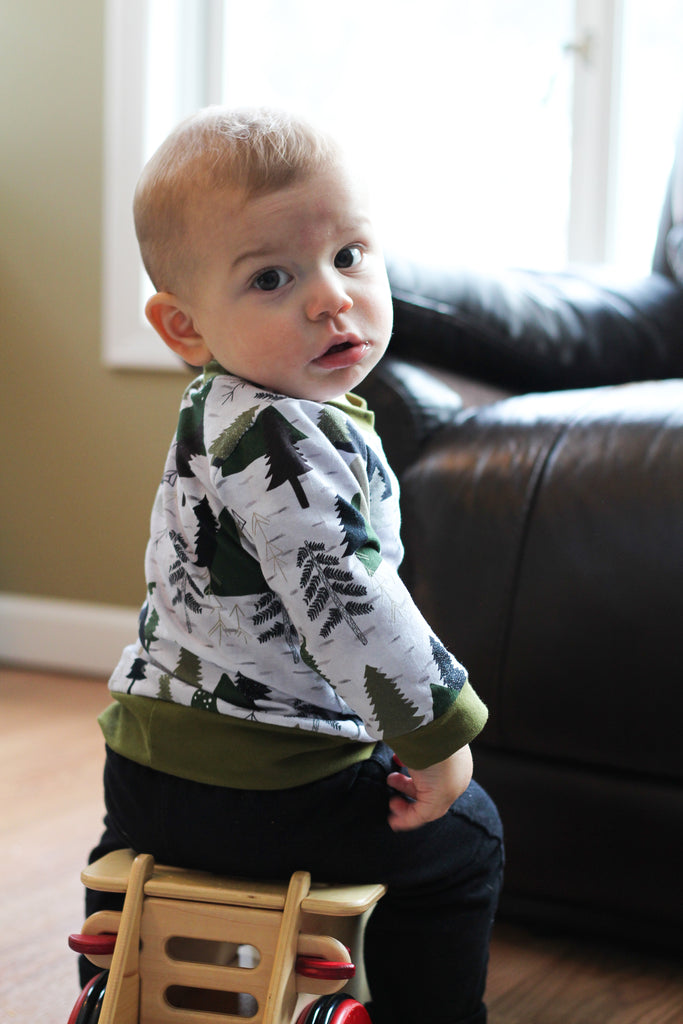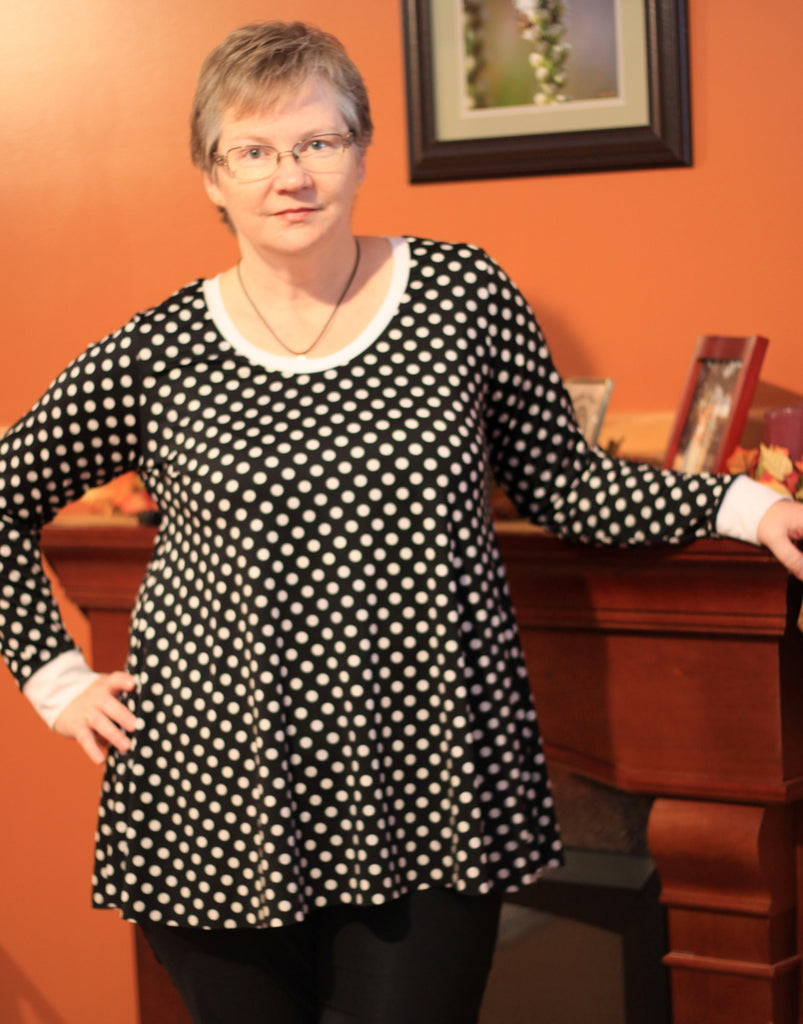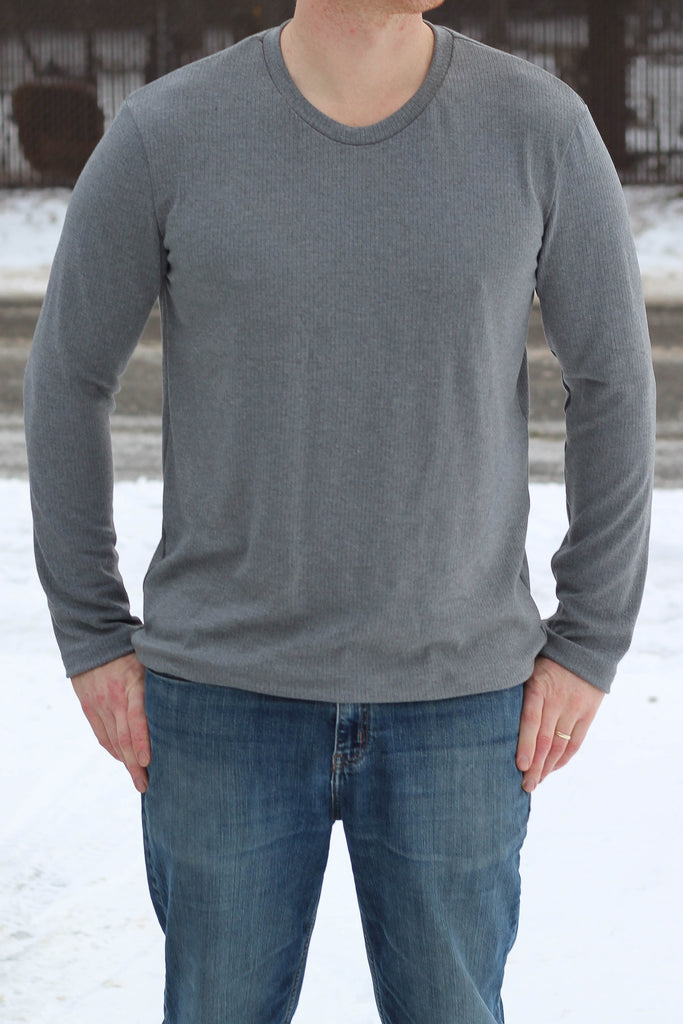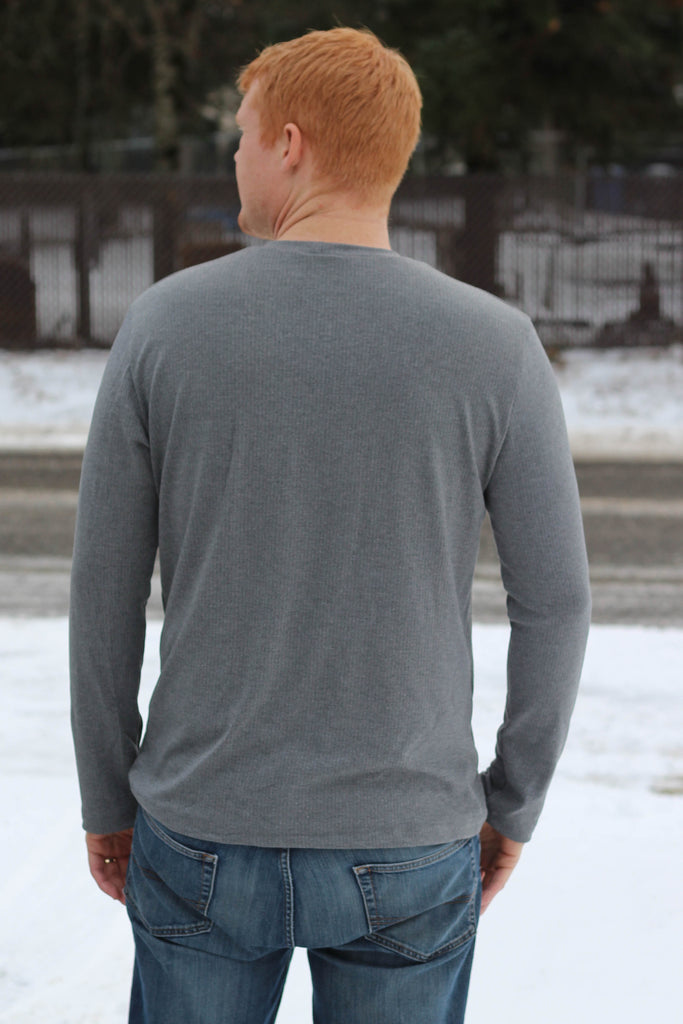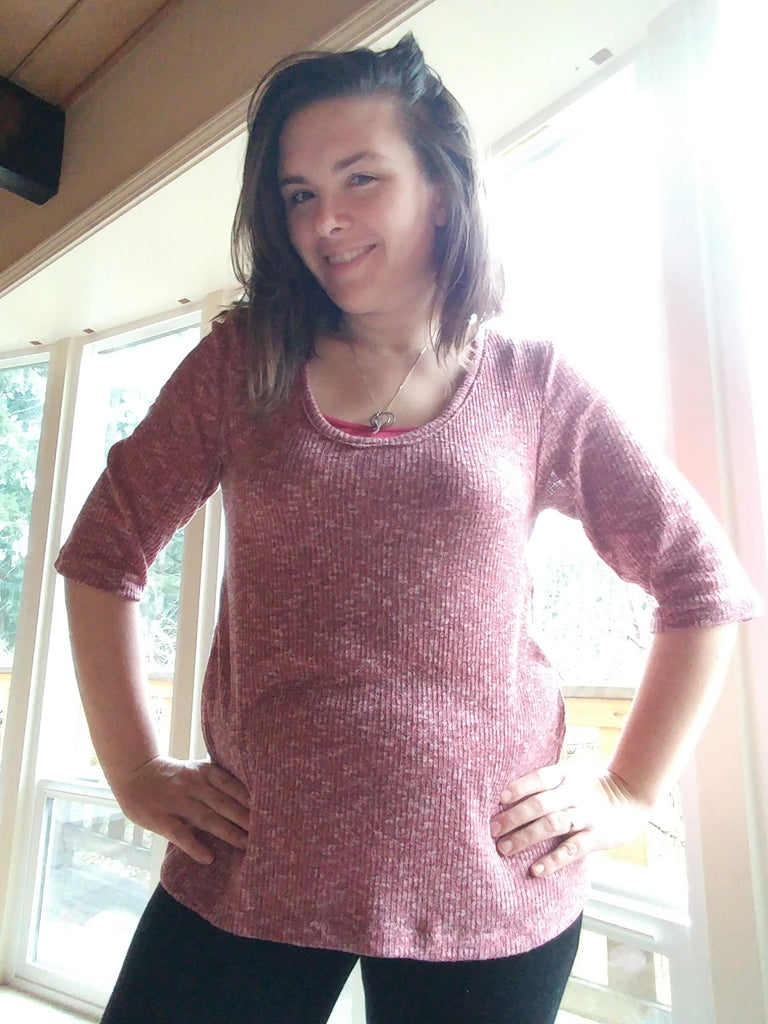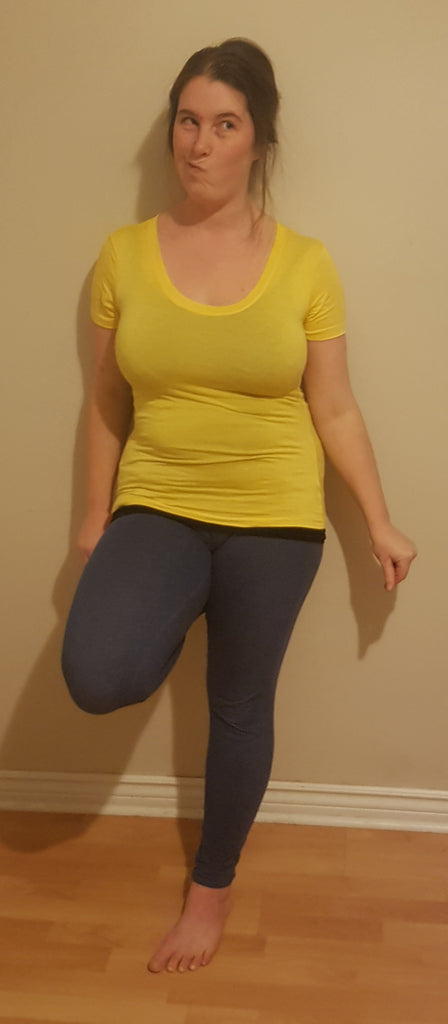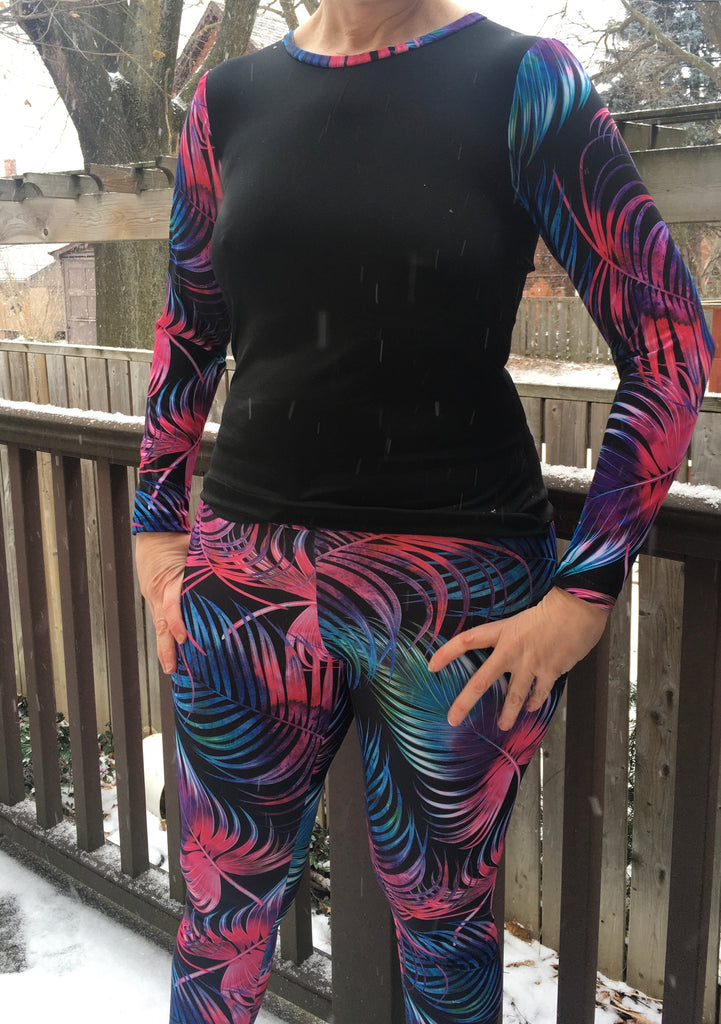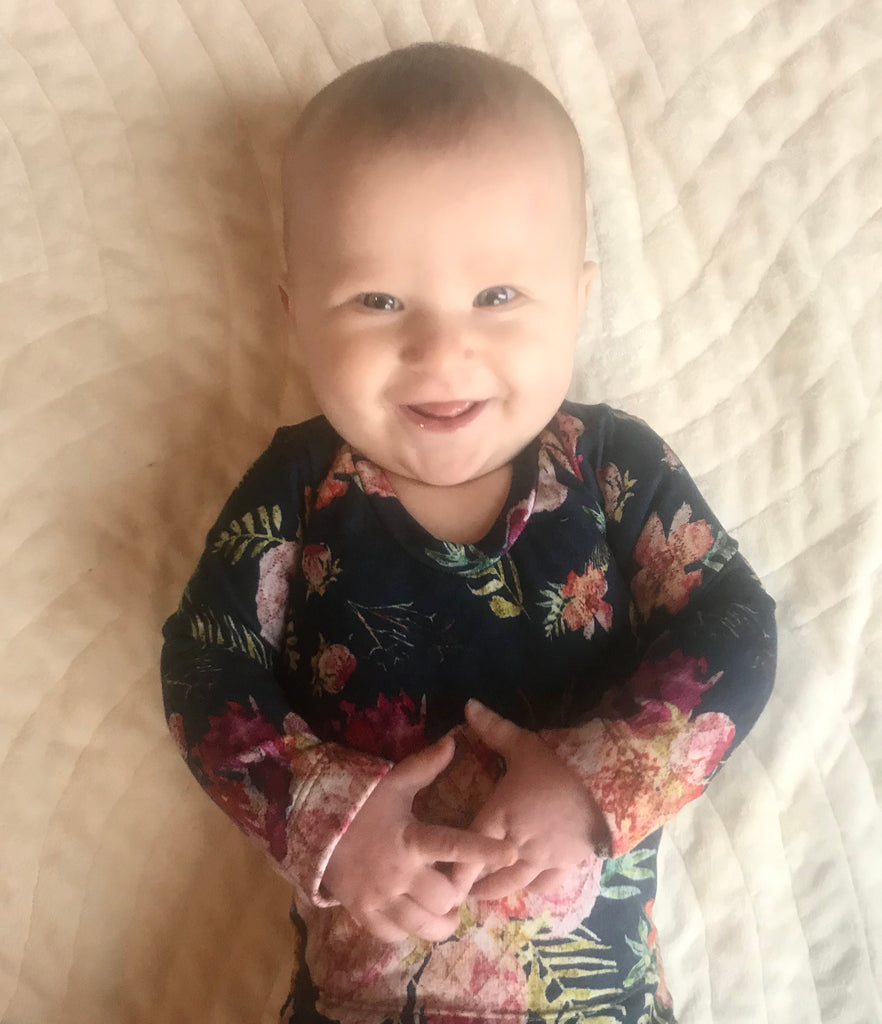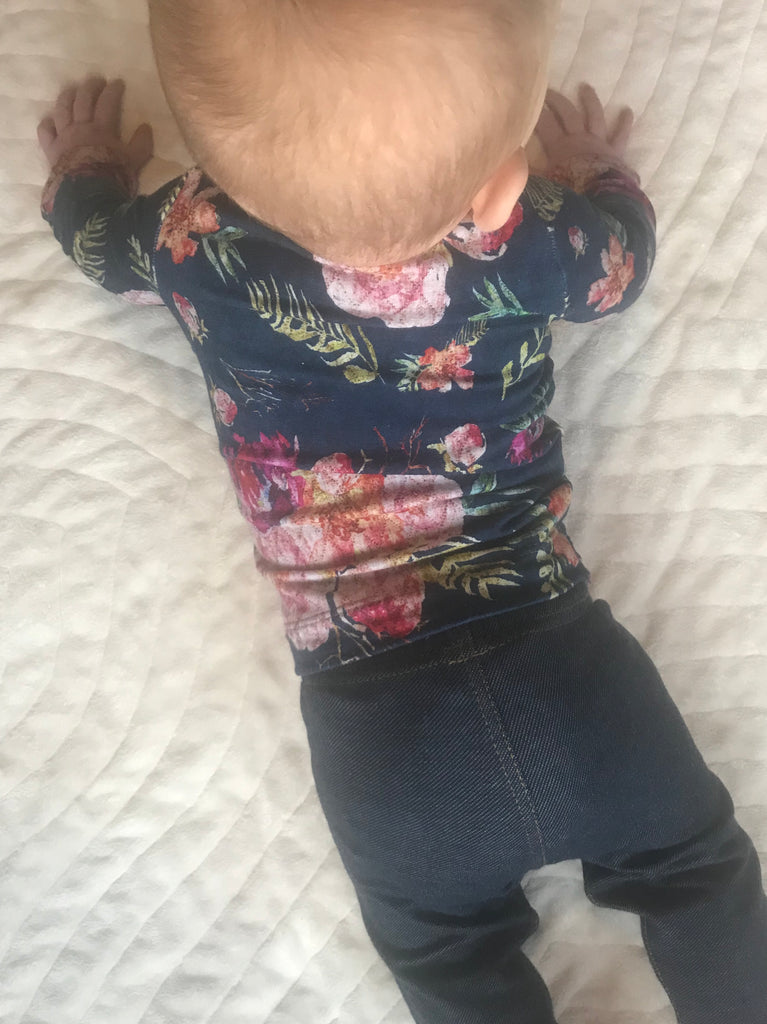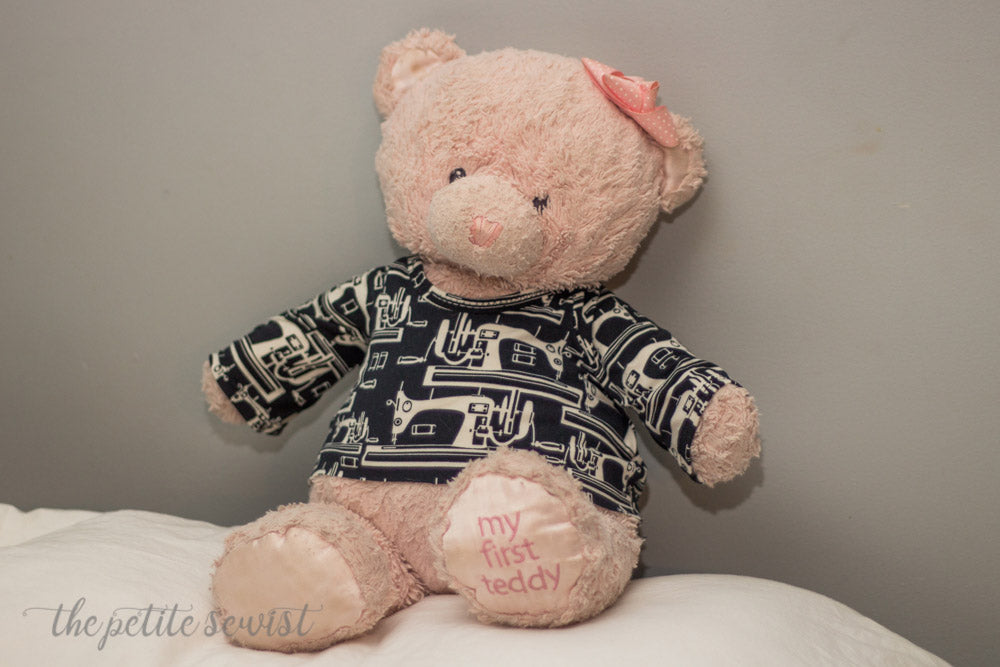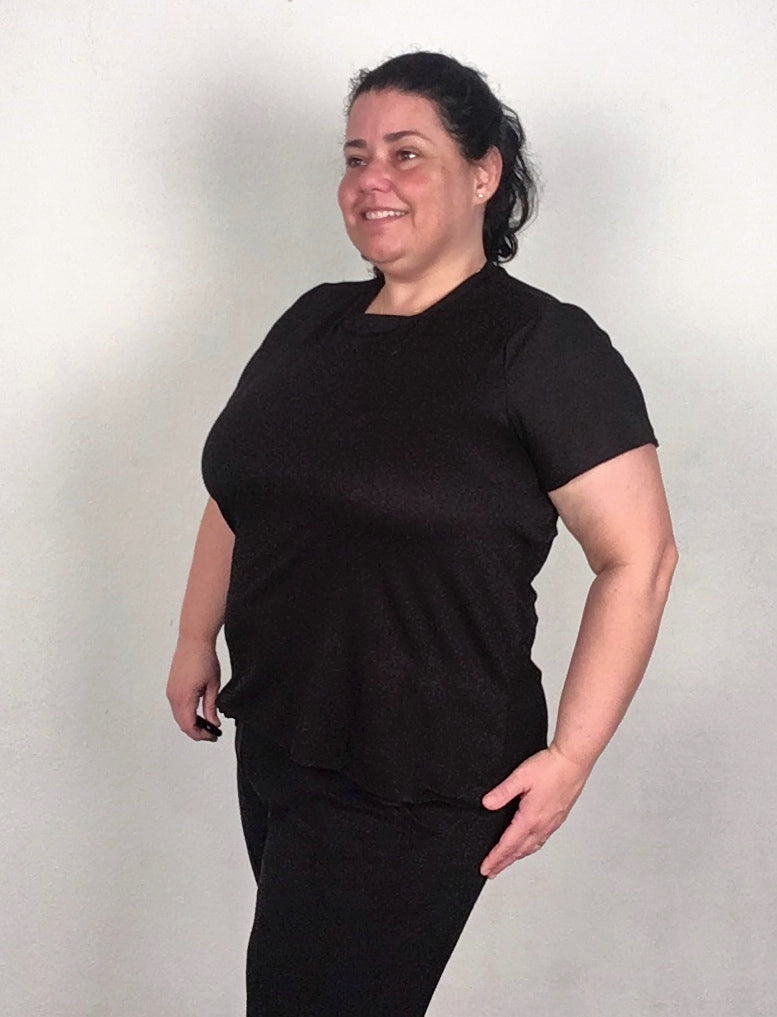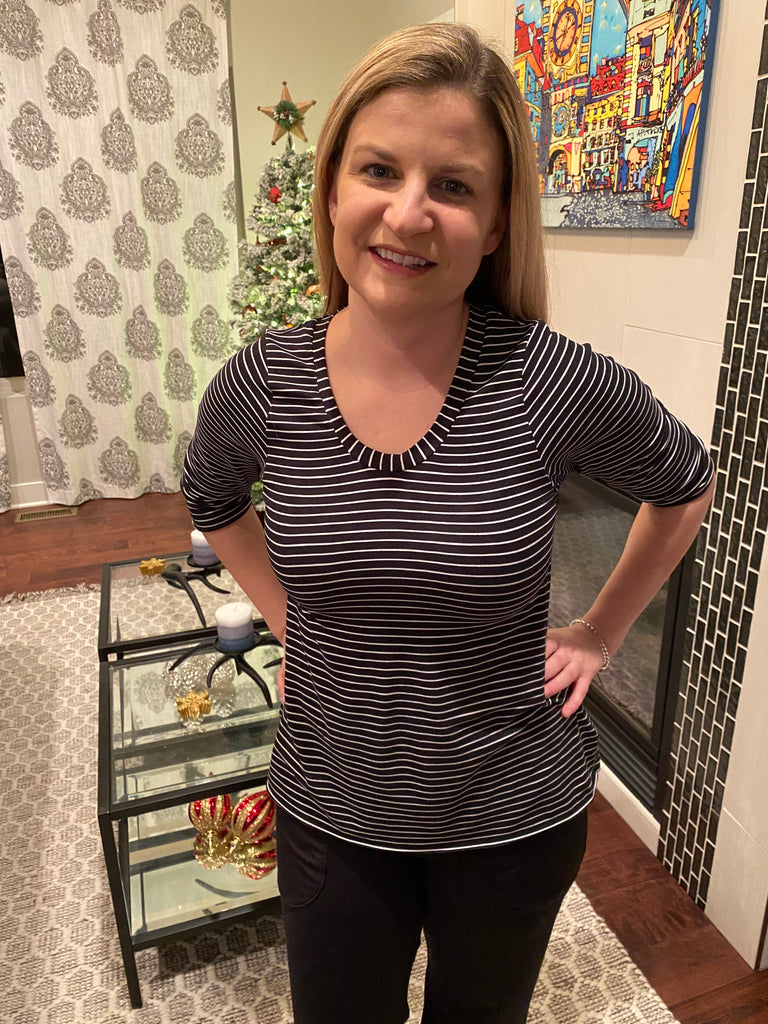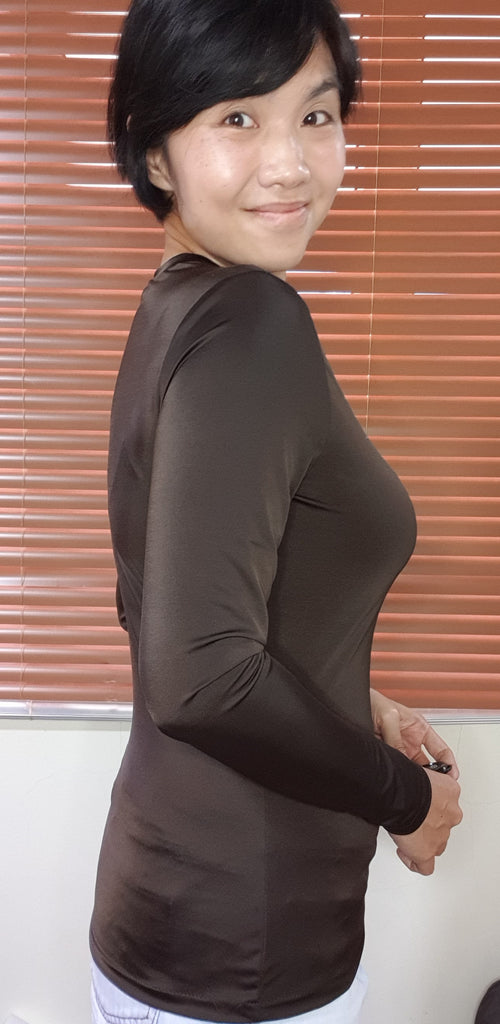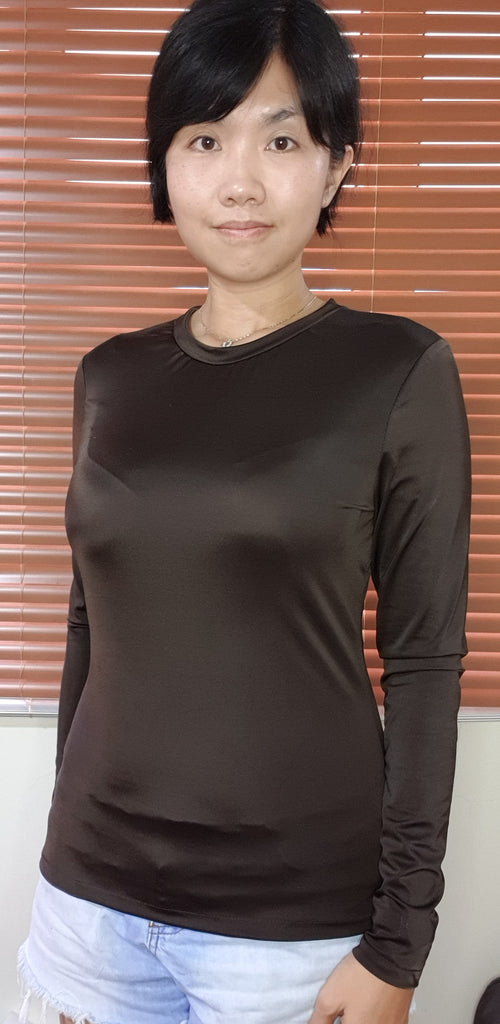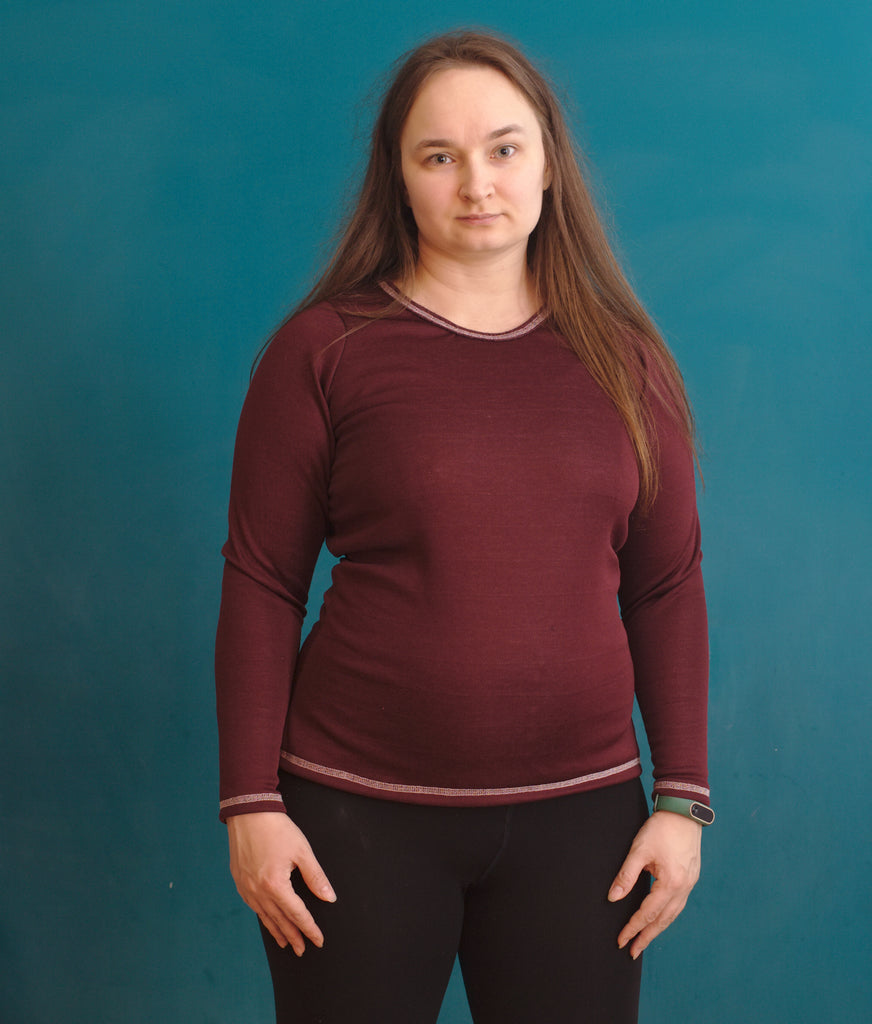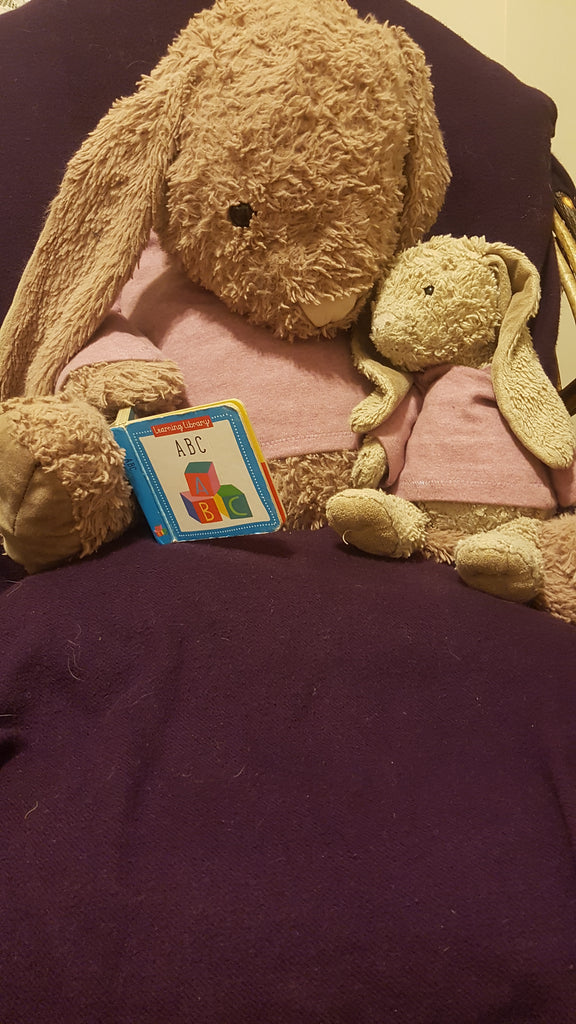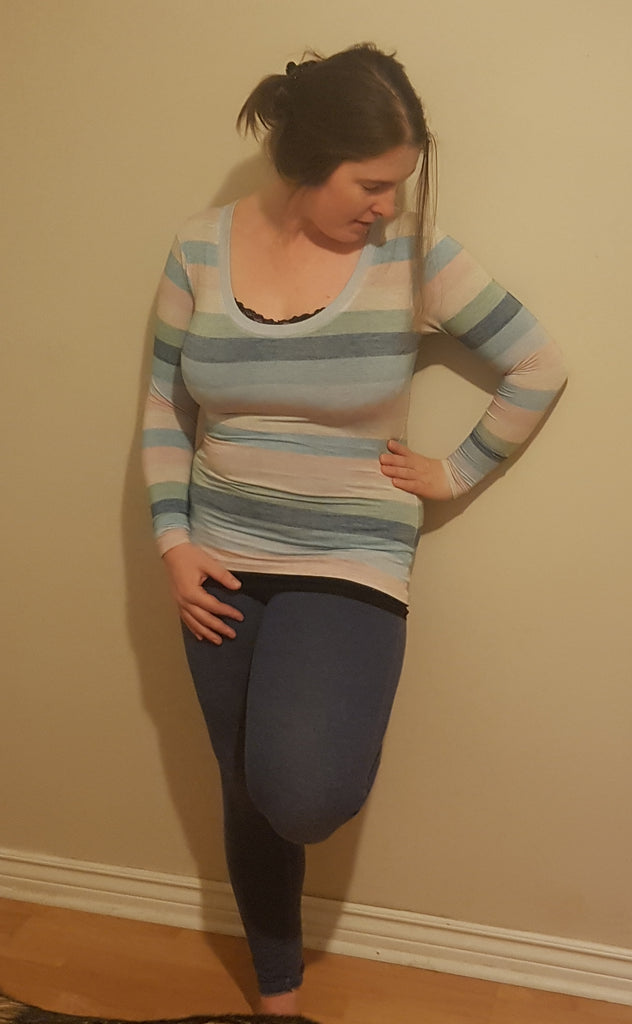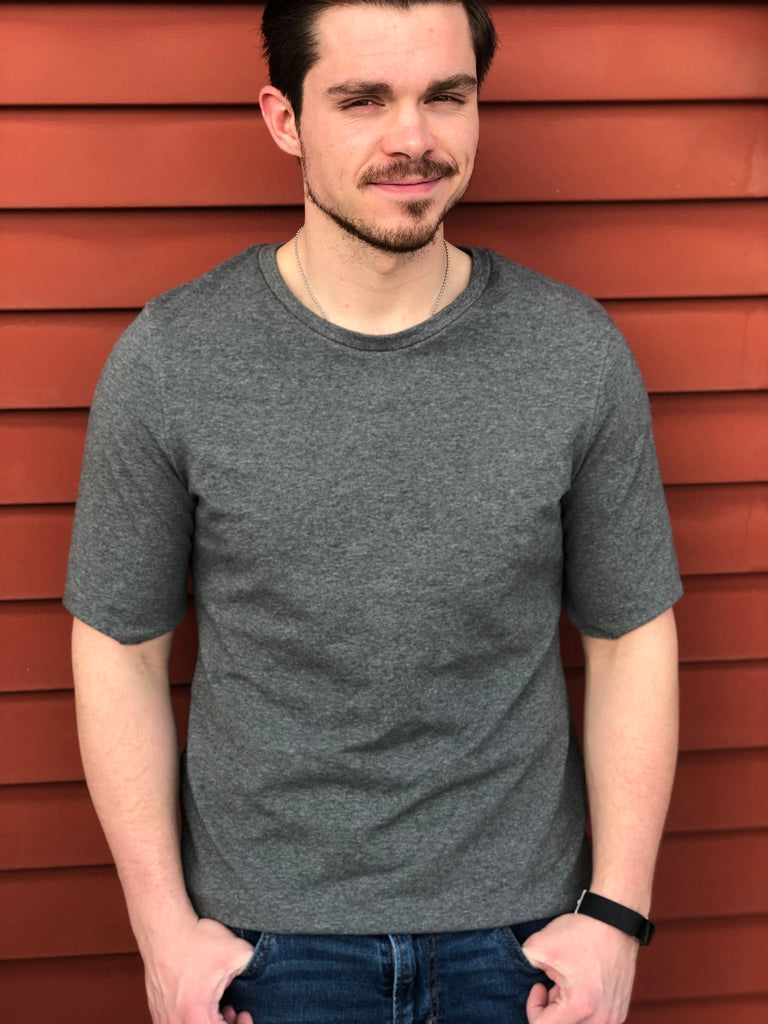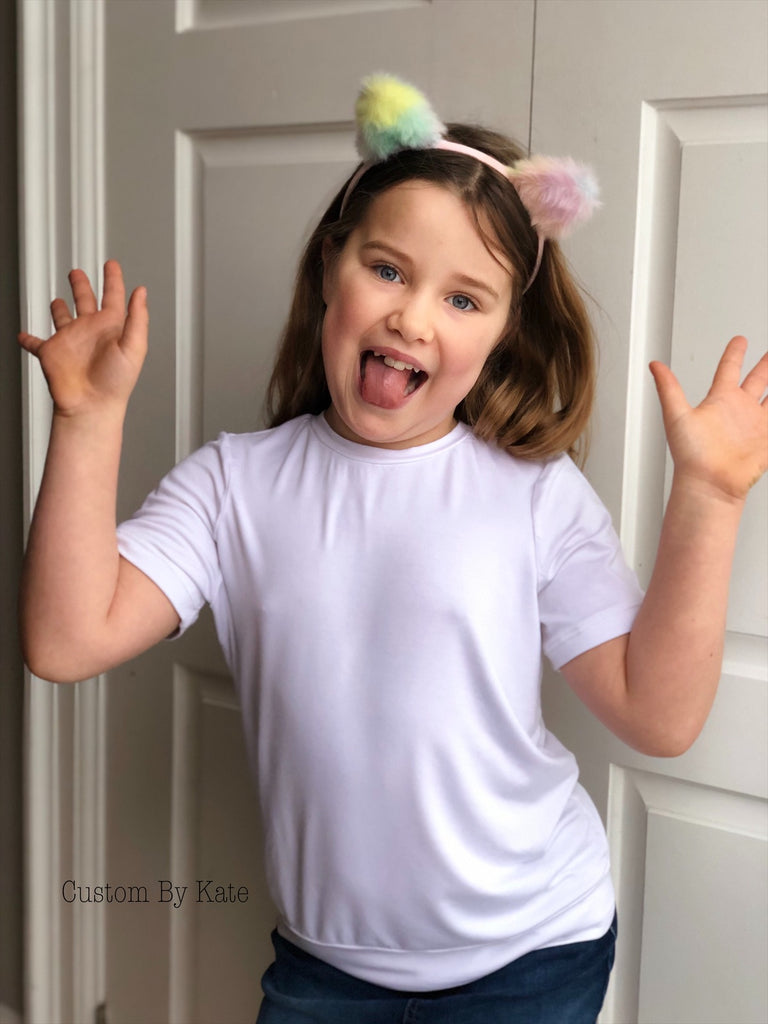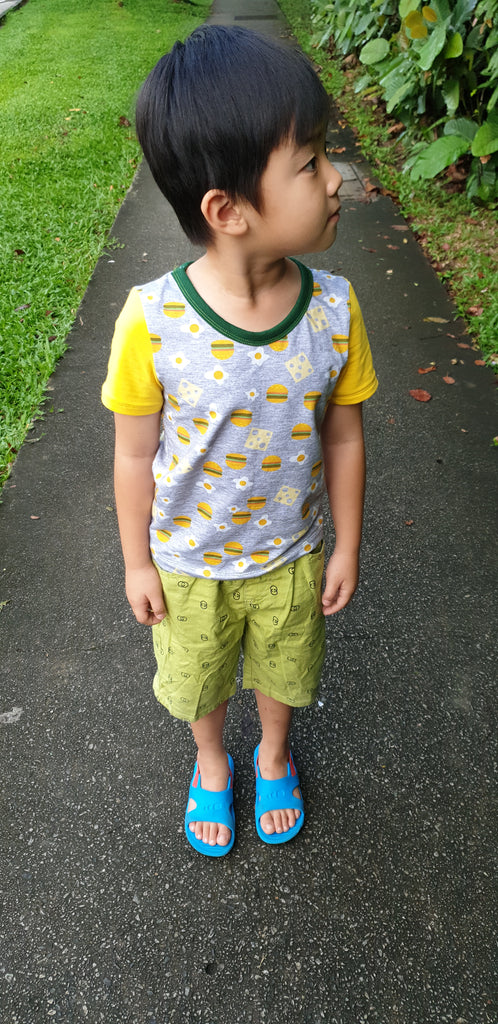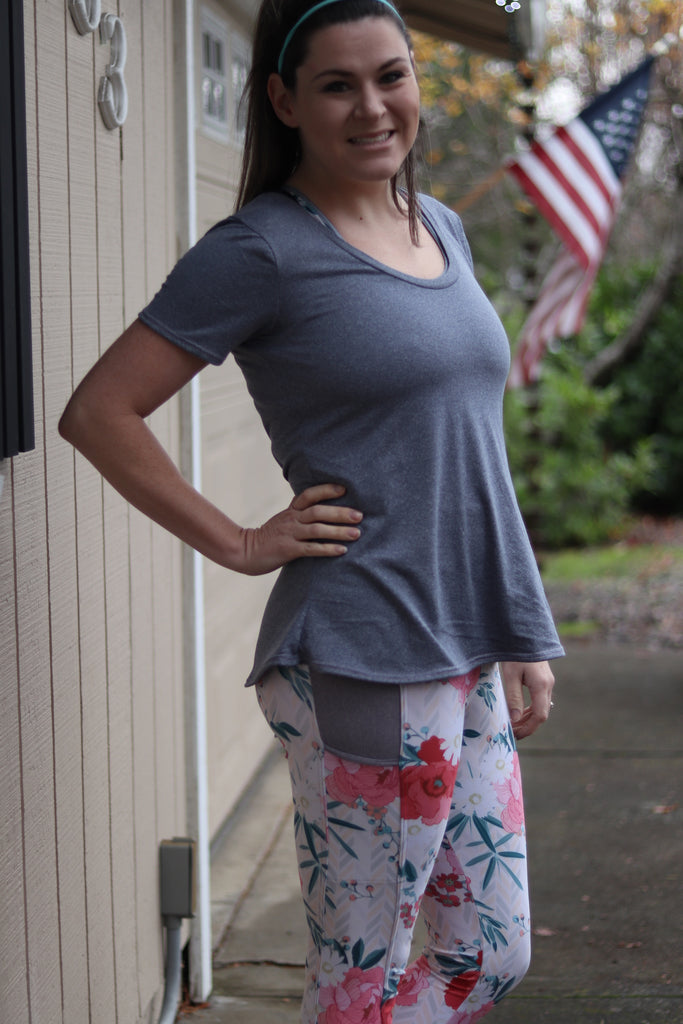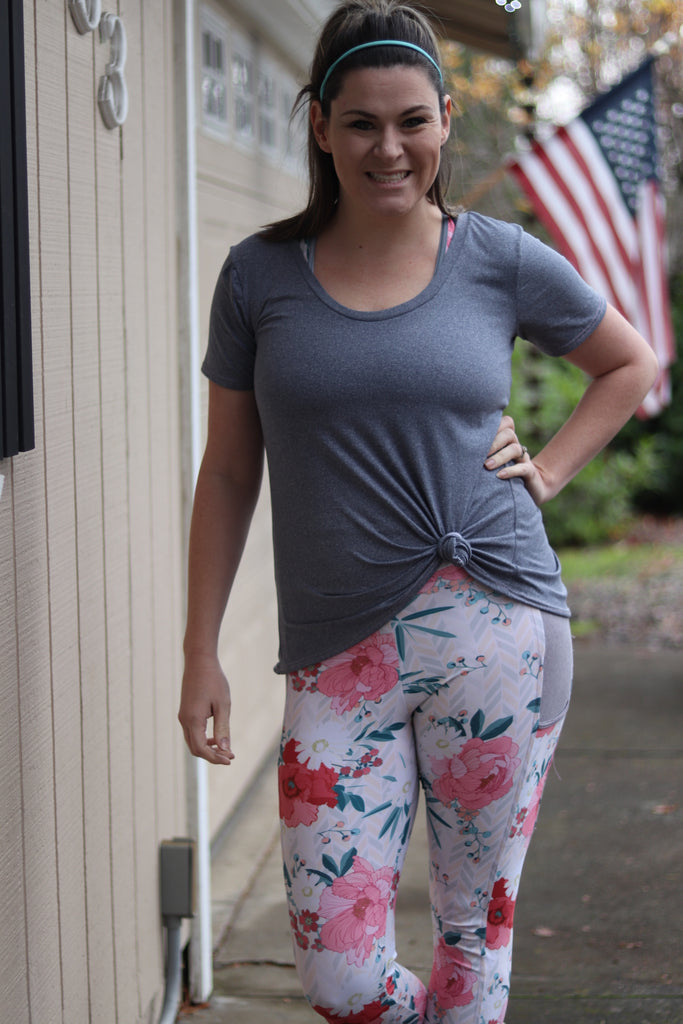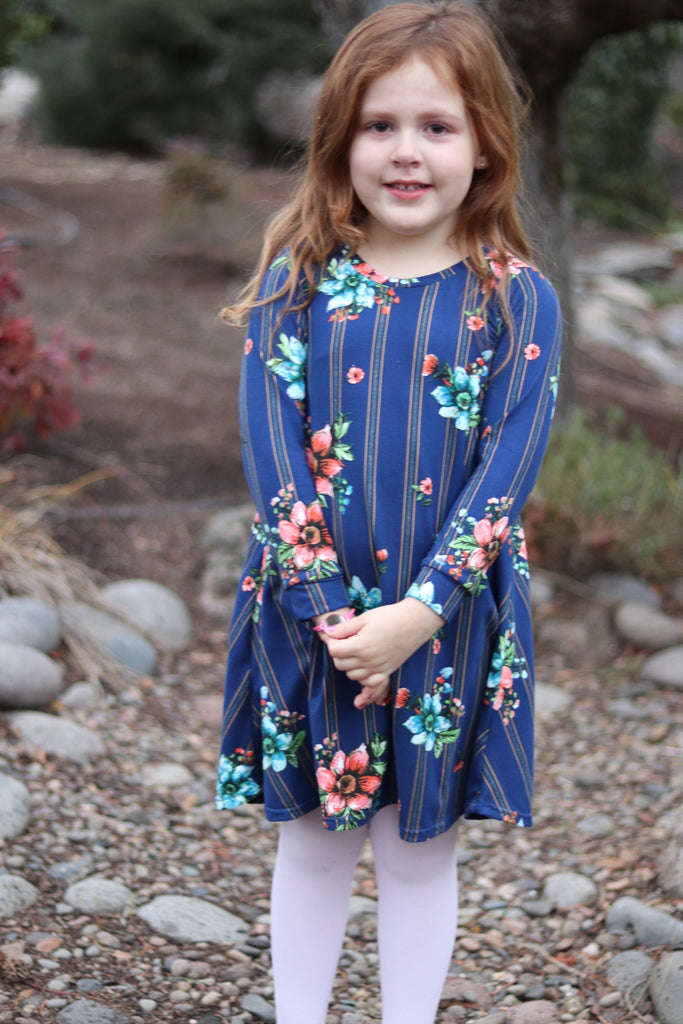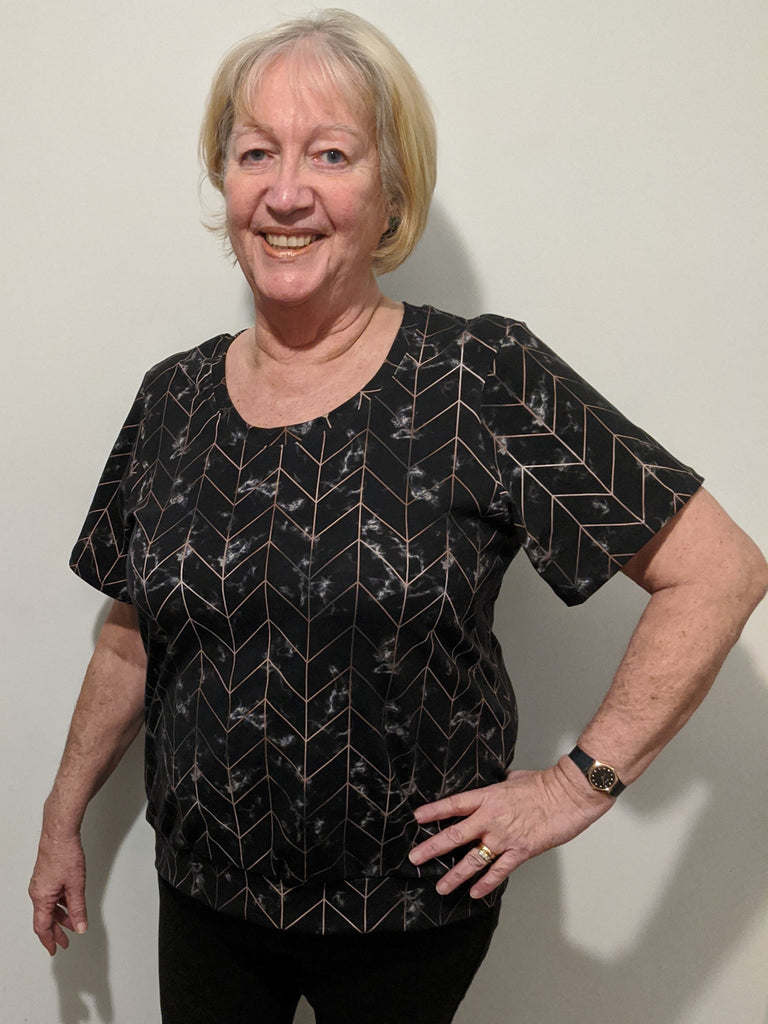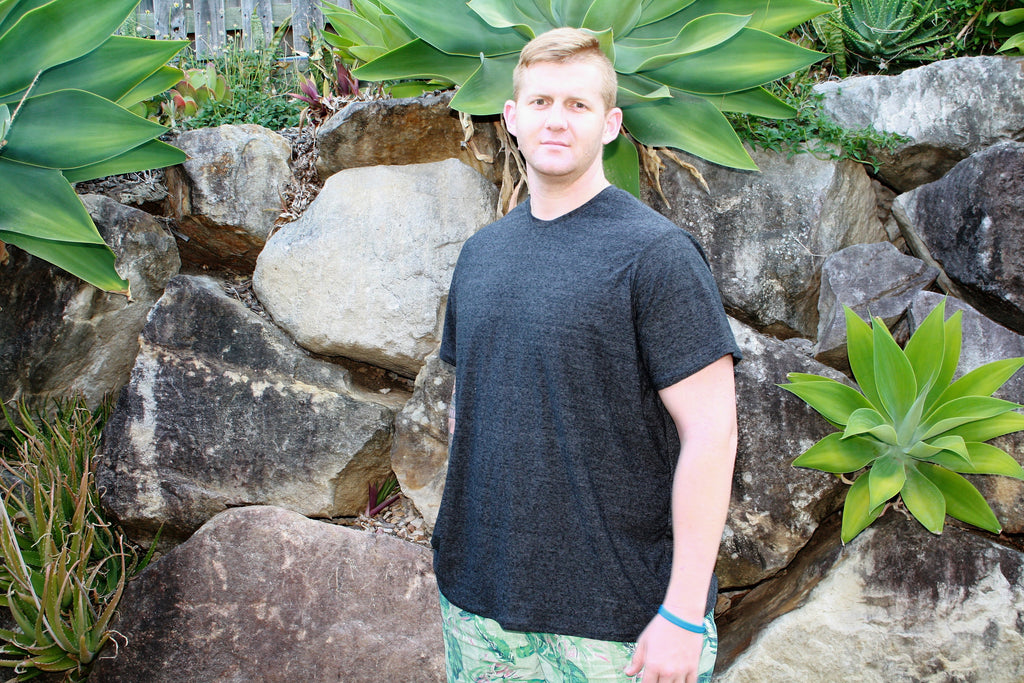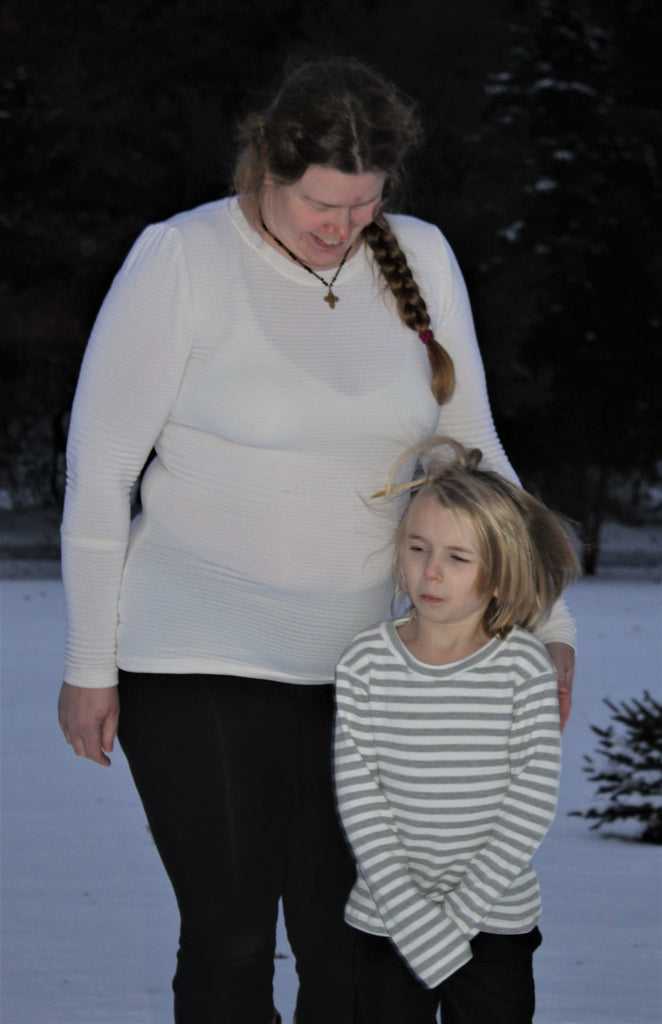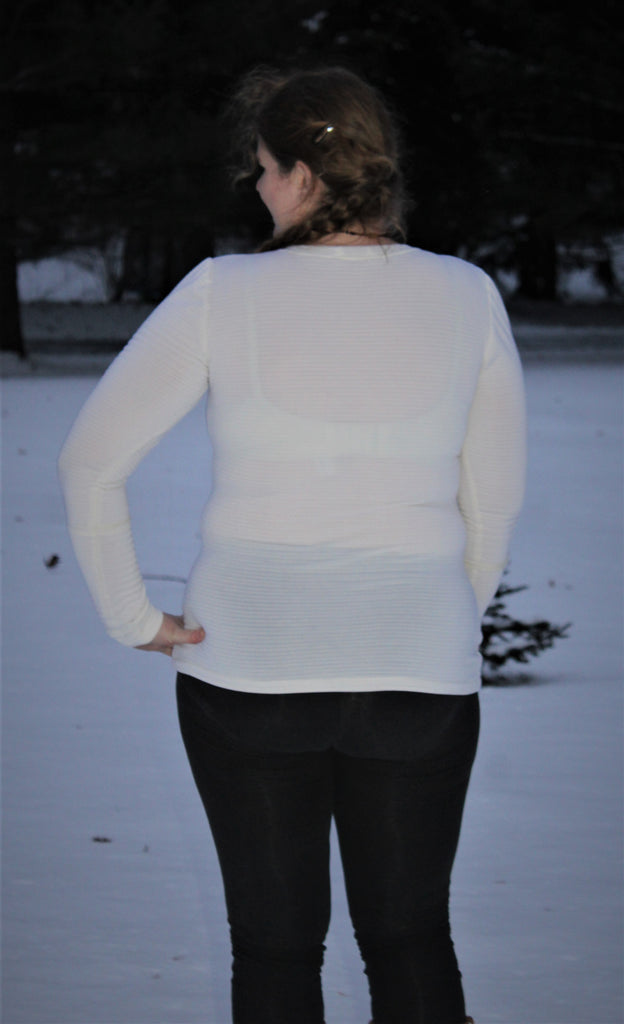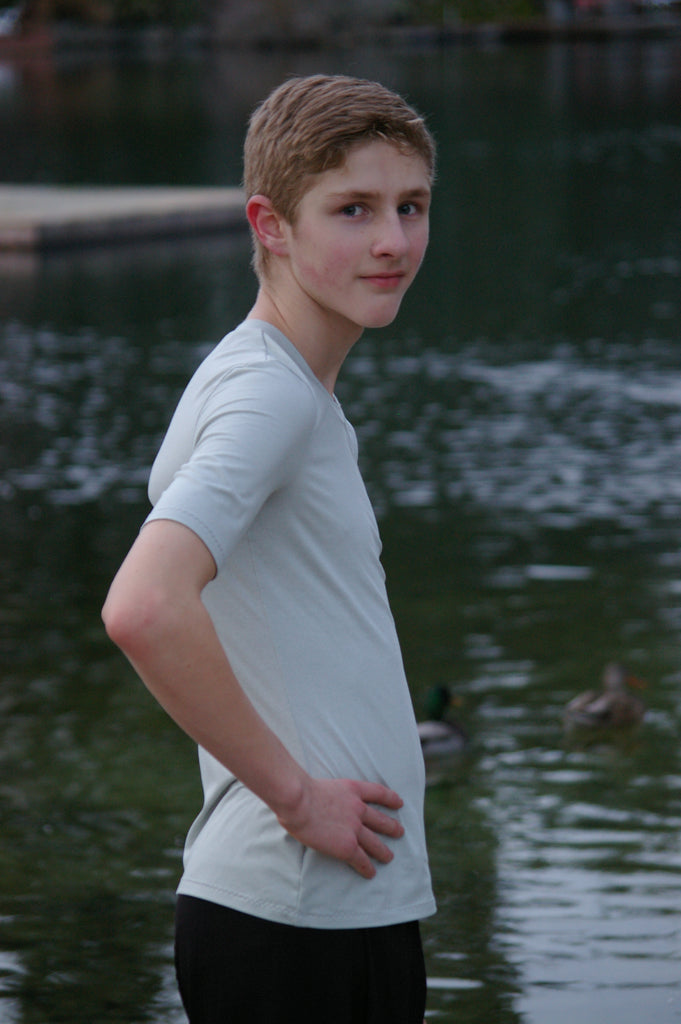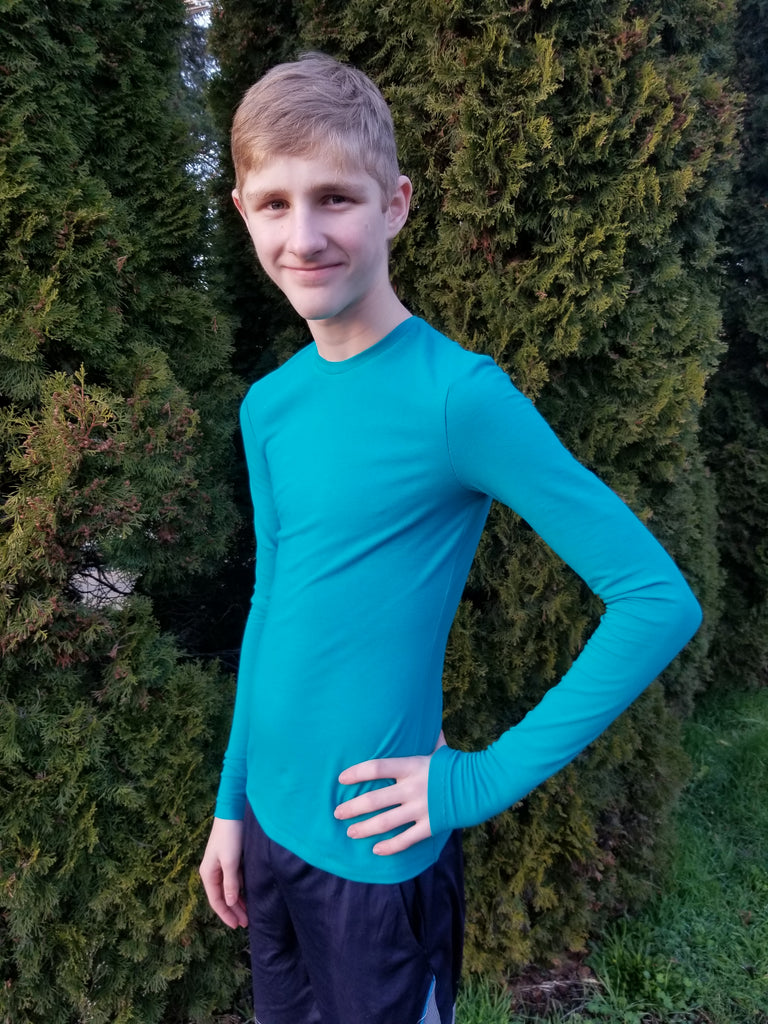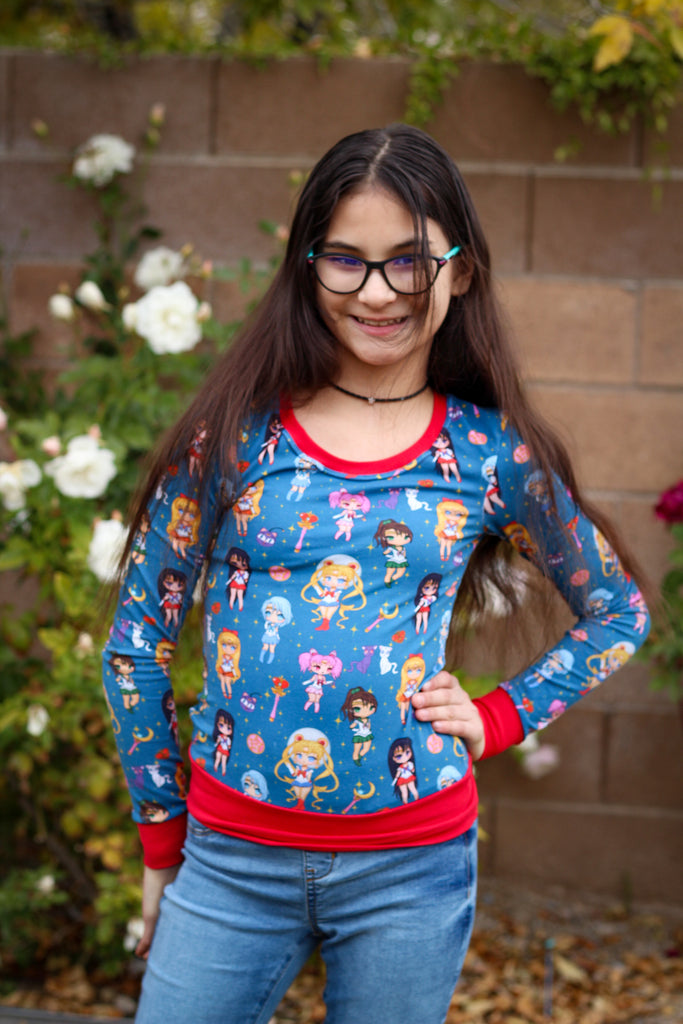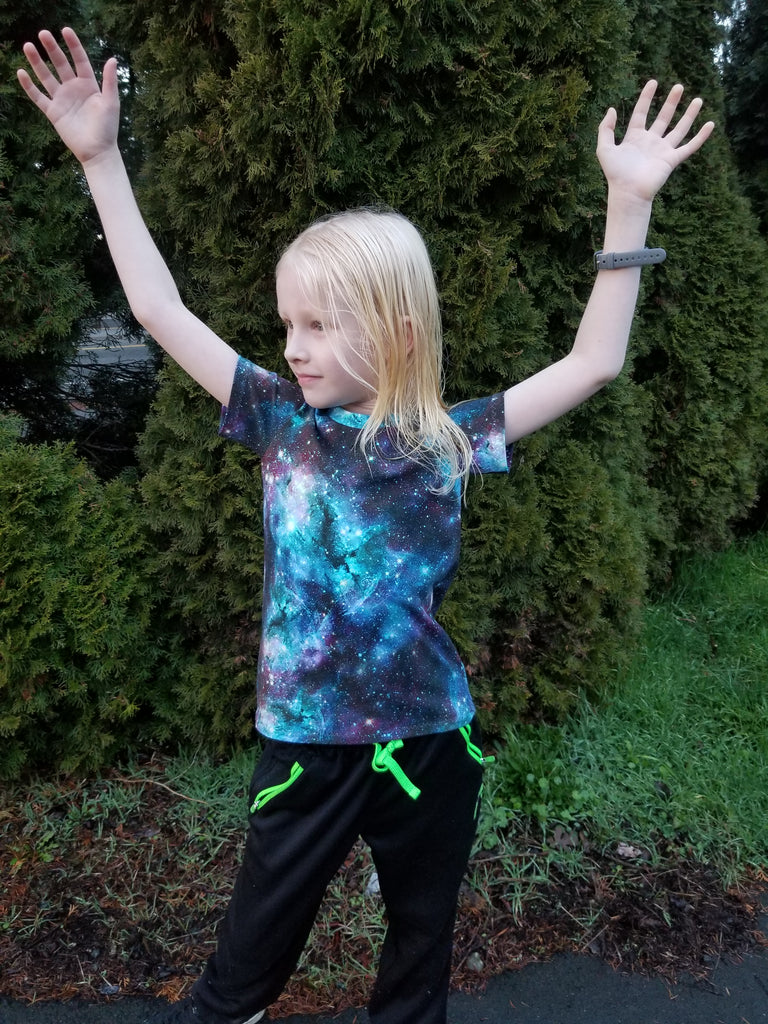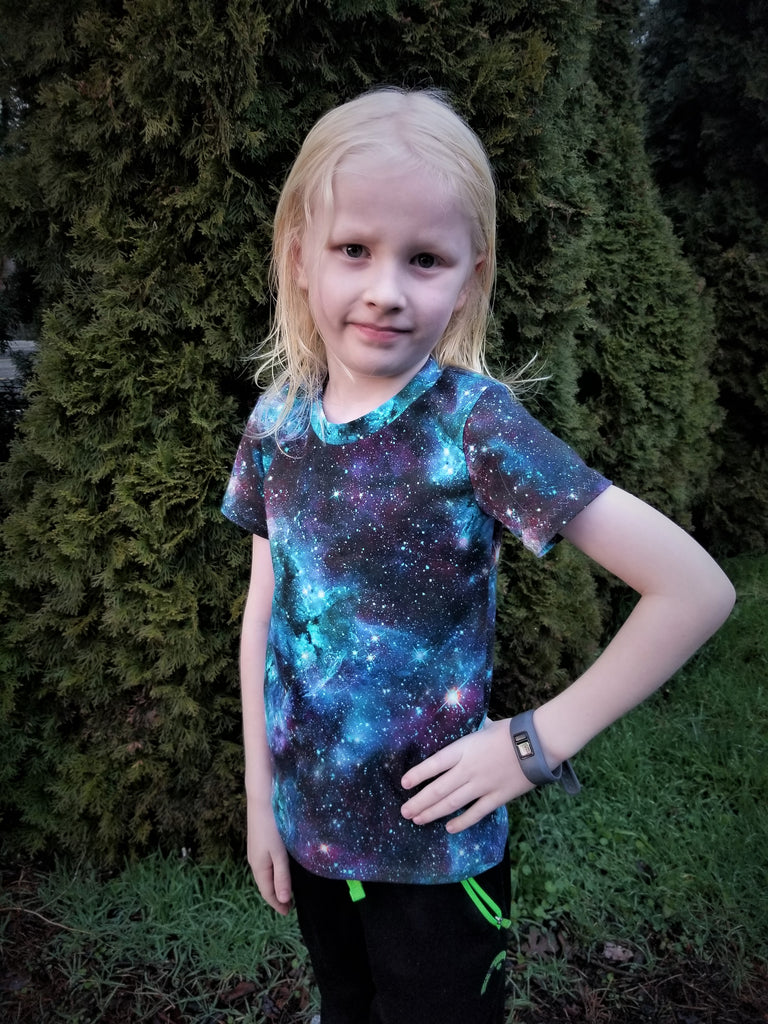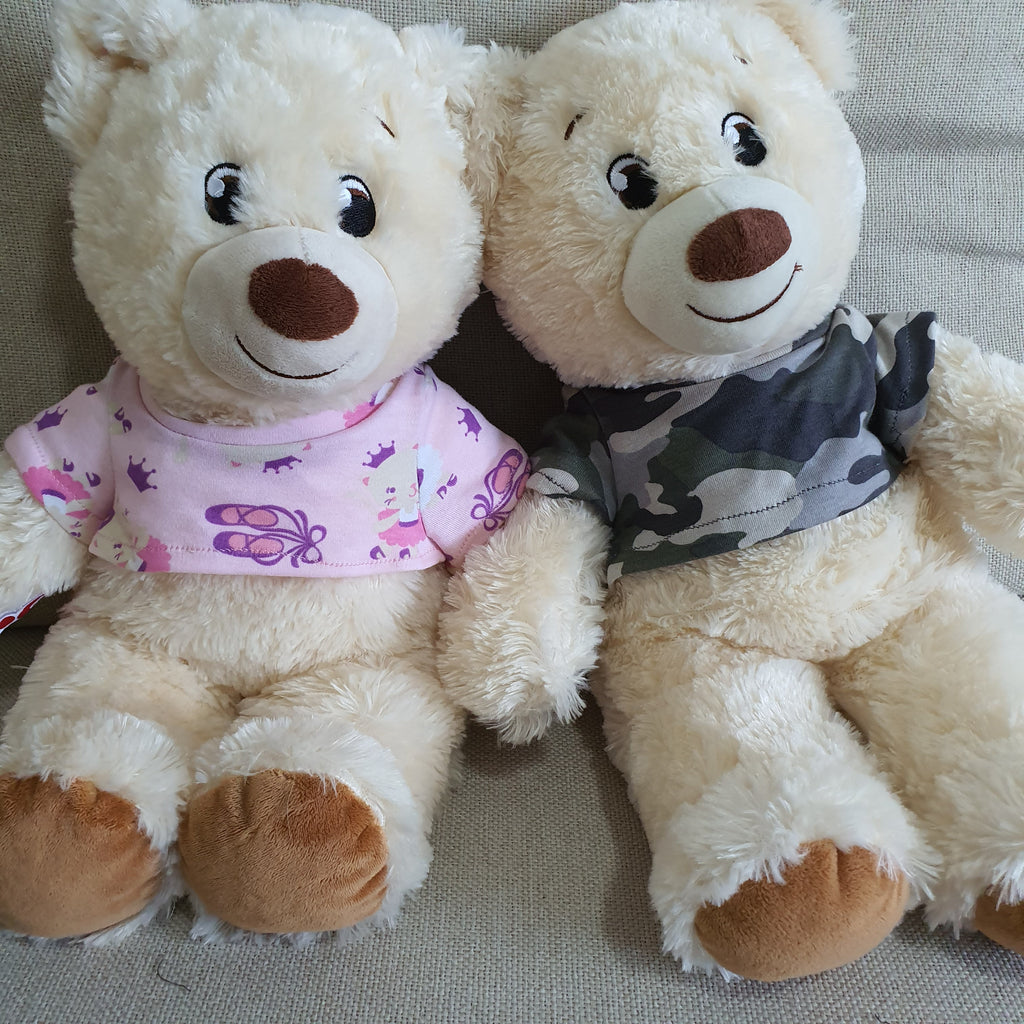 On Sale
MyFit Tee
This sewing pattern is not your ordinary t-shirt pattern. The MyFit Tee is automatically generated based on your unique measurements. Patterns can be made for children or adults of any gender, and there is no lower or upper limit to the measurements that can be entered. This pattern is flattering to all body types, as it is created for you! Access to this pattern never expires, so you can create as many variations of the MyFit tee as you wish.
Here are the details:
Fabric: Knit (with at least 25% horizontal stretch)
Sewing Level: Beginner
Sizes: All of them! The pattern is drawn based on 21 body measurements.
Fits: Snug, Fitted, Semi-fitted, Relaxed, or Swing
Sleeve lengths: sleeveless, short sleeve, 3/4 sleeve, long sleeve
Necklines: Crew, Jewel or Scoop
Bands or binding for necklines and sleeveless armscye
Hemmed bottom or band
Hemmed sleeves or long-sleeve cuff
Seam allowance: you get to choose!
Paper size: letter, A4, A0, tabloid, legal, A3, projector file
This pattern is for personal use only. You may make t-shirts for yourself or others. Small scale hand-sewn business owners are welcome to use the pattern to sew t-shirts for customers. Every sewist needs their own copy of the pattern. You may not redistribute any pattern you create from the Pattern Generator.
Note: This is not a listing for a completed garment. You will receive access to a web page which allows you to generate the My Fit Tee sewing pattern in PDF form. 
I love it!
It's so nice to be able to make a t shirt that fits me well without having to make adjustments to the pattern. Apostrophe T shirt pattern has a video that walks you through how to accurately measure yourself and even provides a handy worksheet to record the measurements. The pattern has options (love the low crewneck! ) for different fit, sleeves, neck, etc. I plan to mash it with my favorite henley neck. So no matter what size you are, you get a shirt that works for you! Thanks AP for the wonderful patterns!
Wow!!
I'm a little surprised at how well my first t-shirt turned out. It's the best fitting t-shirt I have made for myself by far, I'm really happy.
I'm looking forward to trying some of the other patterns. Super impressed with this one! And excited to make a lot more t-shirts now that I have a well-fitting pattern.
AMAZING Pattern!
I was struggling to find a compression shirt pattern for my husband. Then I remembered Apostrophe. I LOVE that you have a snug option. This is the first time I took that many measurements and wasn't sure I did all of them correctly but it turned out so good. A perfect fit.
Loved this pattern
I made this pattern for my SO. It was so lovely to be able to make him a t-shirt and it actually fit on the first try. He's a bit short and broad, with a bit of a gut. Creating something that accommodates all of this was just lovely. And dare I say, it made him look quite appealing ;) I made two t-shirts in a day, and now he hasn't worn anything else since, everything else has been apparently put in the mental pile of "those aren't clothes for me anymore". I can't wait to sew a couple of tshirts for myself after this!
Wearable shirt on first try!
My first effort was wearable and I will continue tweaking until it looks the way I like. My goal is to digitize my patterns to save on time and paper. I really like being able to change the amount of ease and adjusting for stretch without having to draft yet another paper pattern.